My travels in Sweden:
Sagittarius star party 2018
---
The starparty Sagittarius at Öland, an island of Sweden
---
Sagittarius, what to see when travel between Stockholm and Öland
We don't feel it's very funny to just drive in fast pace between two points, we want to stop every 30 minutes and have something interesting to investigate and look at. Here are a small collection what made us a good trip between Stockholm and Öland. You can't stress every day, you must relax!
Gulf Bråviken: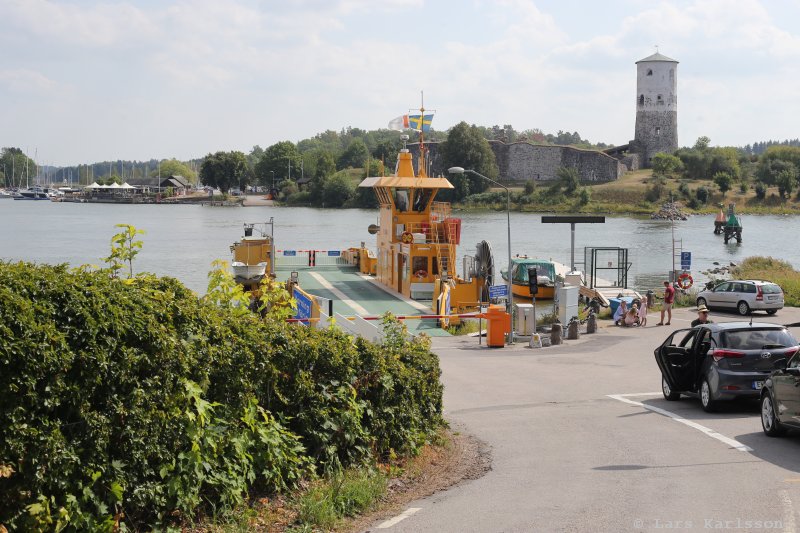 When going south from Stockholm we normally take the ferry over to the island Mörkö. Then another ferry over the gulf Bråviken and last this third ferry, this ferry is electric driven and powered with a long electric cable to save the environment. What you see in the background is the fort or castle Stegeborg.
More info about Stegeborg from Wikipedia:
Exciting, or?
---
Stensjö village:
This place was new to us, Stensjö old village. First records from year 1351. We are now in Småland, that's where Pippi Långstrump comes from.
More info about Stensjö by from Wikipedia:
---
Hornsö Hydro power plant: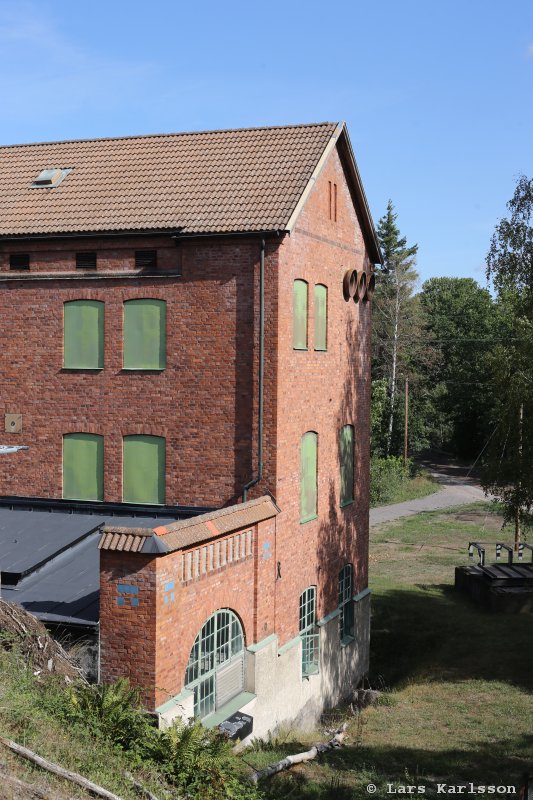 This hydro power plant we found when driving along the small roads. If you go by the big fast motor ways you never find things like this!
---
Gettlinge grave field: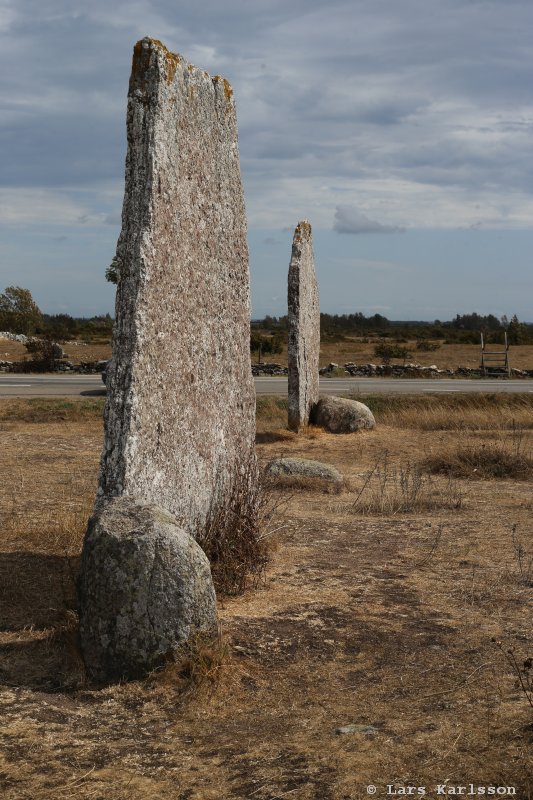 More than 200 graves to investigate, West coast of Öland. 10000 years ago all of Sweden was covered by thousands of meters of ice.
---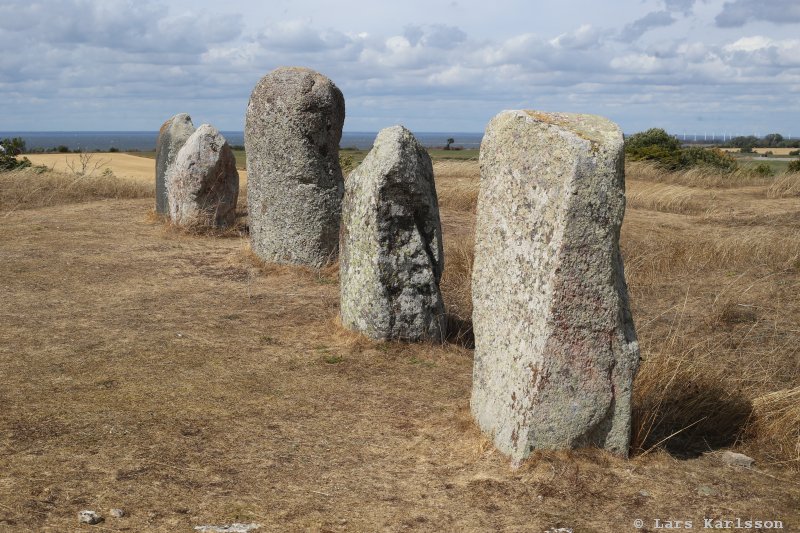 You find stone cist, stone circles and more here.
More info about Gettlinge from Wikipedia (sorry, only Swedish):
---
Färjestaden: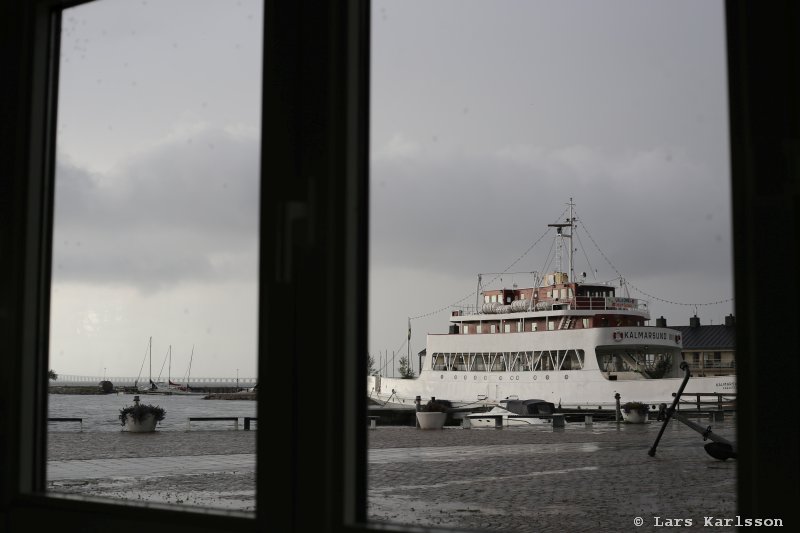 When we left Öland there was heavy rain, as much that it force us to stop. This is the town Färjestaden, it's from here the bridge connect to the mainland and the city Kalmar. What you see out through the rainy windows is the old ferry that transported the people before the bridge. If you look carefully to the left in the back ground you see the bridge, 6 km long.
---
Museum house, boats and toys:
This is for old boys and girls. Lot of old toys to see. And there are more, a famous collection of old boats here too. We stayed long here. Very sad to hear that they shut this museum down in only a few weeks. The owner are too old today to handle this, they are looking for younger people to take over, maybe you?
More info about Museihuset:
---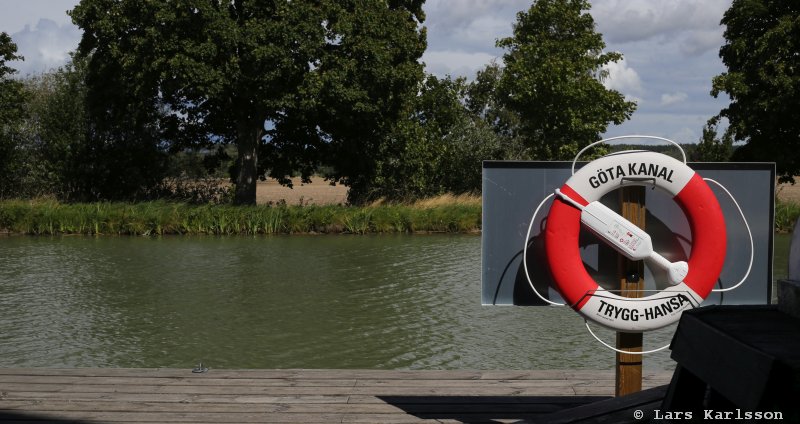 The museum is in an old seed magazine with a beautiful environment, the channel Göta Kanal just outside. Göta Kanal cross Sweden.
---
Karlfors Mill: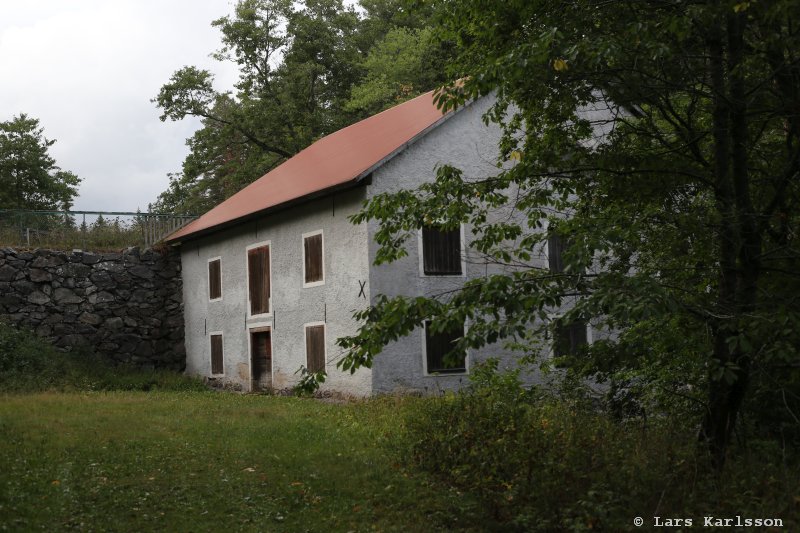 A mill used between 1828 to 1954, not far from Nynäs Slott.
Is it not fantastic what a lot of interesting thing you can find along the roads when traveling?
Here is more ideas of what you can do if you like Swedish history (in Swedish):
../../../history/history-of-sweden.html
---