My travel in Europe:
Lisbon in Portugal
---
Five days by walk, bus and tram in Lisbon, 2018
---
Planning our Lisbon trip:
It was not any big plans, we just want to go south to a warmer country as cheap as possible. We found a last minute flight to Lisbon in Portugal.
Day I, Lisbon and Alfama:
Google Map over Lisbon:
---
Lisbon Airport: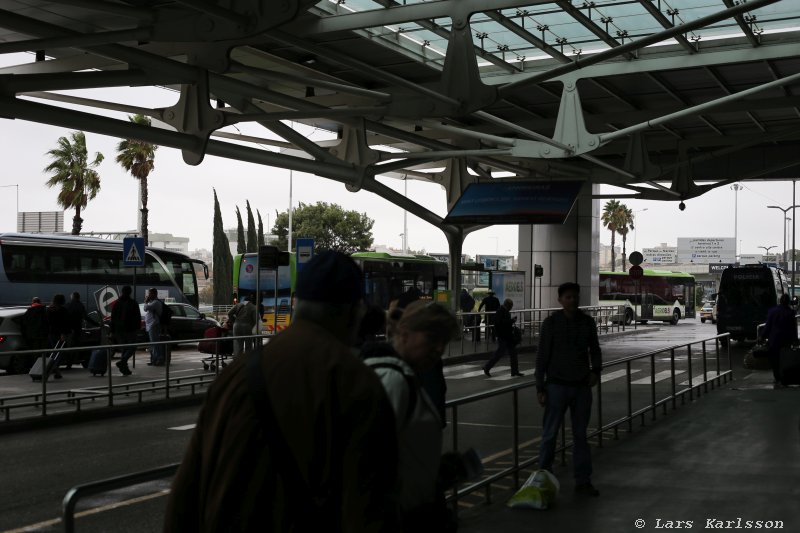 We know that it should rain today, much. But when we arrived at the air port we found that it wasn't much rain. We took the Aero bus 1 to Lisbon center. It's only 8 km from air port to Lisbon enter.
---
Lisbon: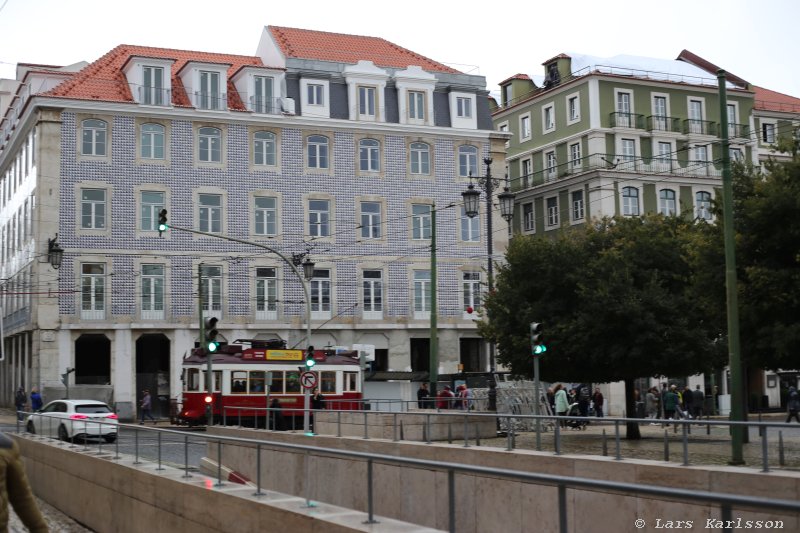 After 20 minutes we are at the center of Lisbon, because we find the weather not too bad we start walking to our room, big mistake!
At Wikipedia you find more information about Lisbon:
---
Alfama:
When we had walked for about ten minutes it started to rain very heavy. We need to seek protection against the rain. We found a museum that was open. To our surprise it was a Roman Theatre museum, that is something that interest us very much and we didn't know about it.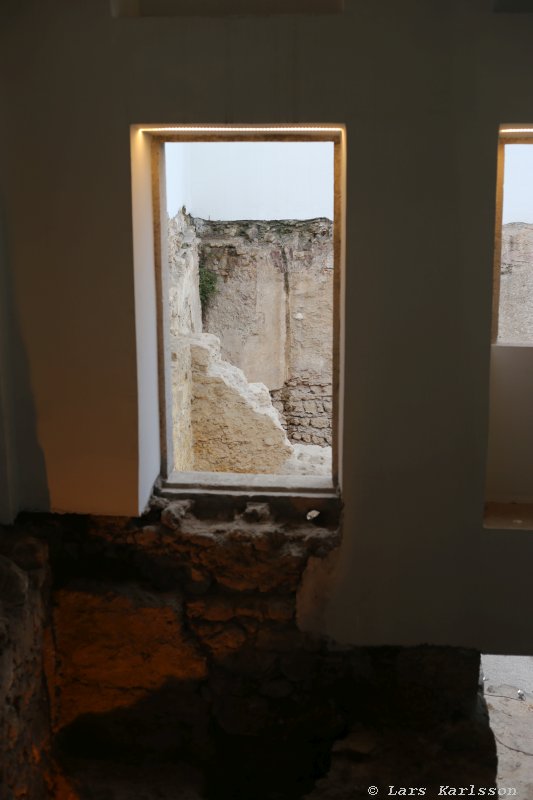 We waited 20 minutes for the rain to stop, but gave up. We had to go out in the rain again and walk to find our room. It wasn't more then 300 hundred meters, but with not proper clothes it's bad. We came in contact with the owner of the flat that we had rent, it was some misunderstanding how to get the keys, but a telephone call solved the problem. Never been so wet before, and all the clothes in the suitcase were wet too!
---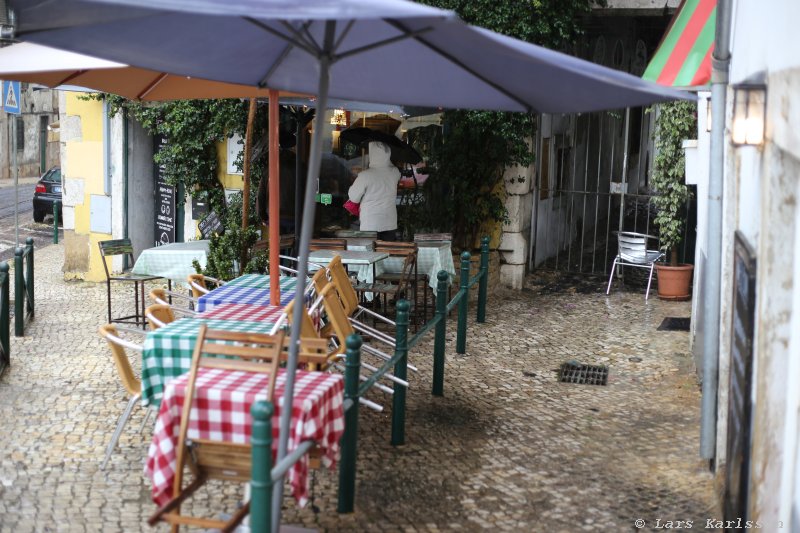 Now we must have a really nice dinner after all this rain. We already know about a retaurant down the street that we visited on the way to the room. It look very invitating and there we go.
---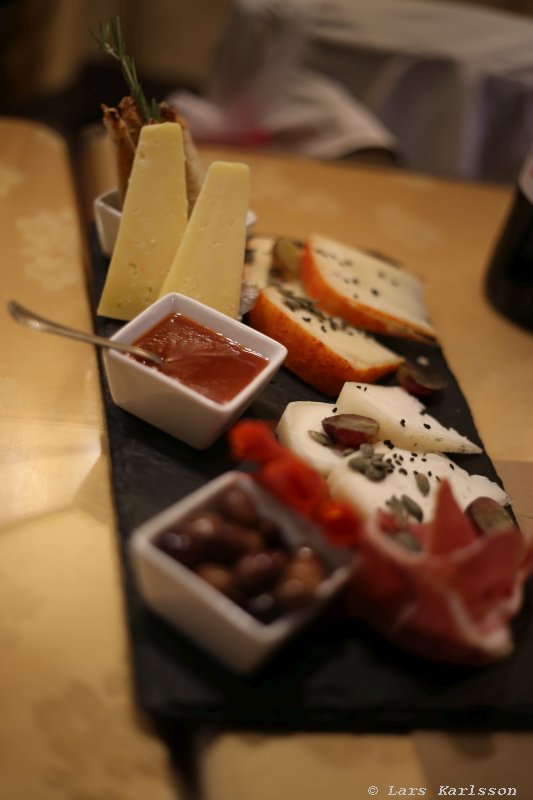 Started with a bottle of red vine and a cheese plate.
---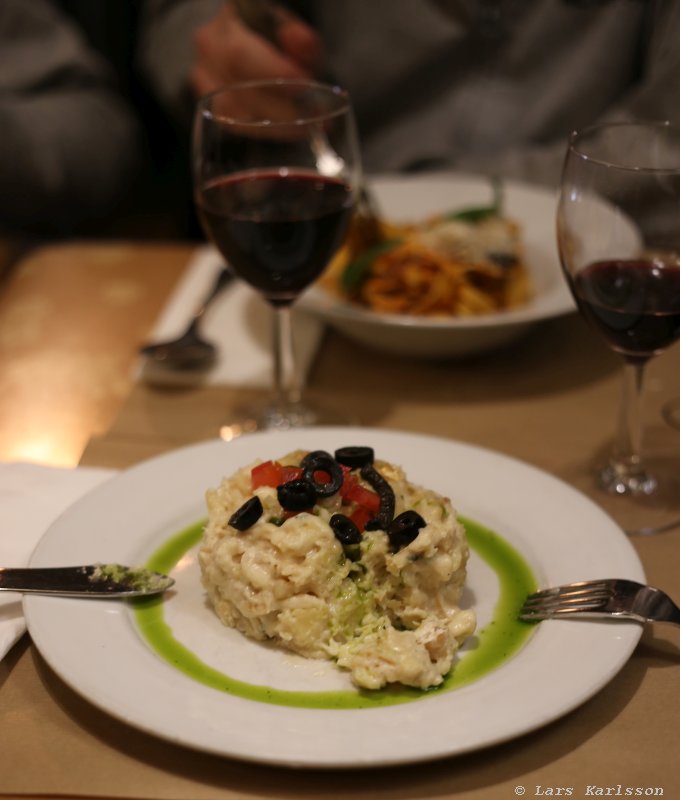 For dinner my girlfriend ordered this, in Sweden called Lutfisk, here they call it Bachalau. I don't eat it even if they pay me!
---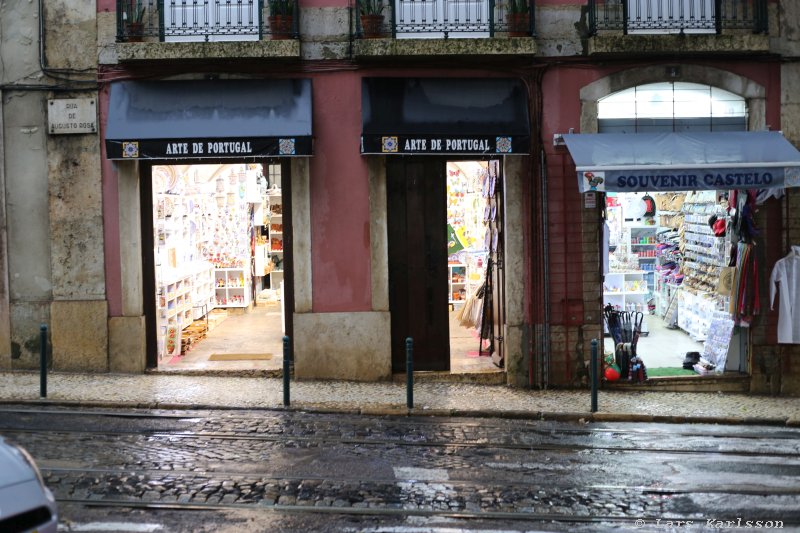 Close to our living we had everything we need: Restaurants, ATM machine, mini market, nice view at the Atlantic ocean and a tram 10 meters from our door. Could it be better?
Be careful which ATM machine you use, some of them charge you a fee of 3 Euros for each time you use it.
---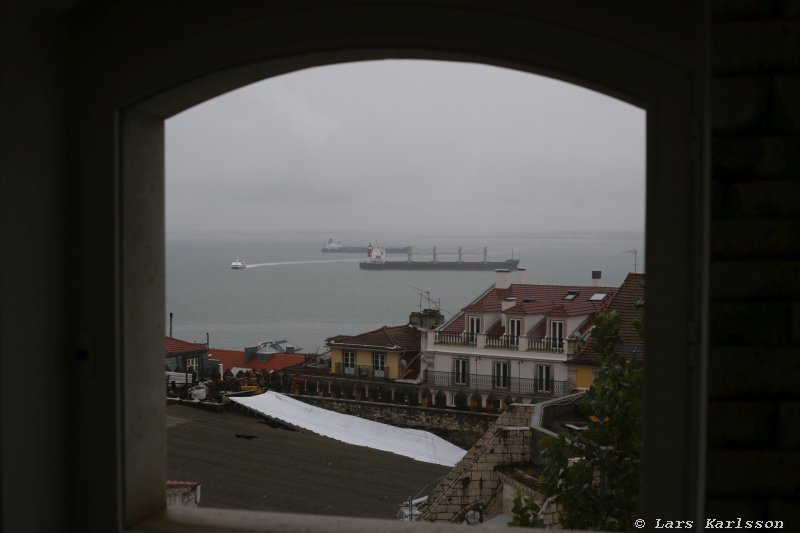 Opposite across the street to our rented flat we had a view point.
More to read about Alfama at Wikipedia:
---
---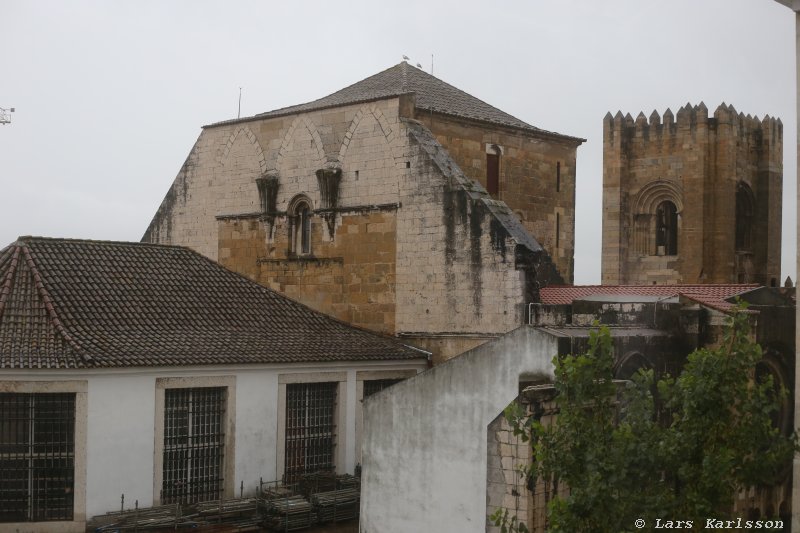 There are a lot of old buildings nearby that we can visit later when the sunshine comes. It's not cold, about +15 degrees Celsius.
---
Museo de Lisboa - Teatro Romano: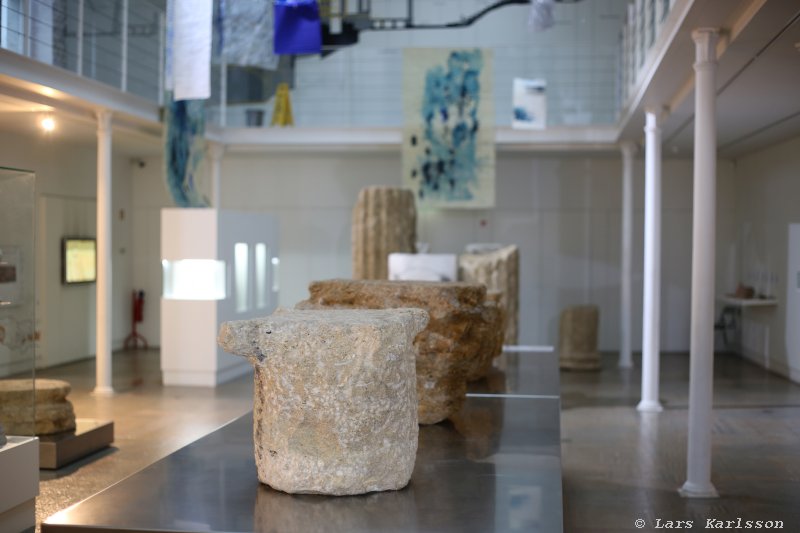 We had already decided to visit the Roman Theatre Museum where we stayed when seeking protection from the rain, today it was free entrance. With a day with heavy rain it's a good thing to do.
---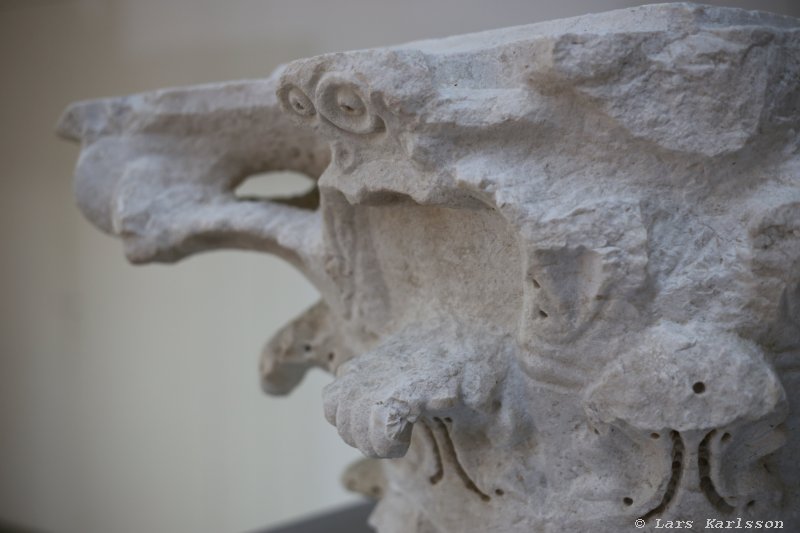 Did you know that in ancient time the name of Lisbon was Olisipo?
More to read about Olisipo at Wikipedia:
---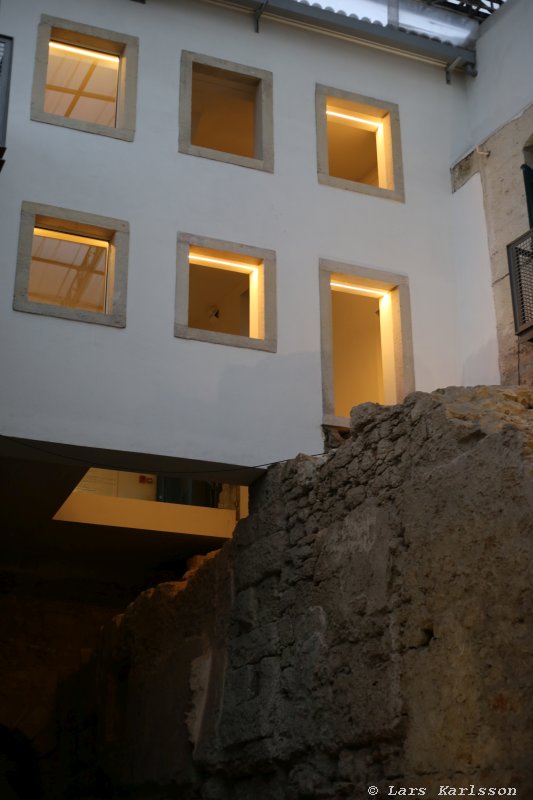 They had built new houses on top of the ruins, today they are excavating it.
---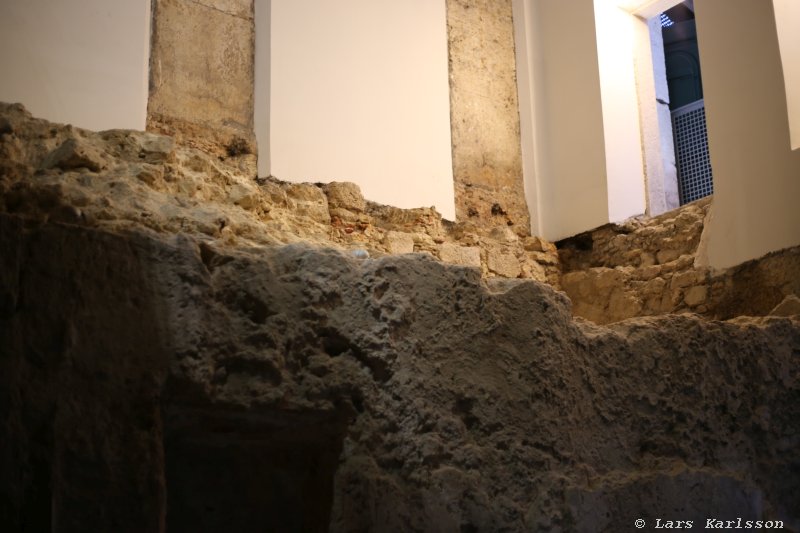 This is the backstage of the Theatre, sorry to say, we missed the arena, it was outside.
---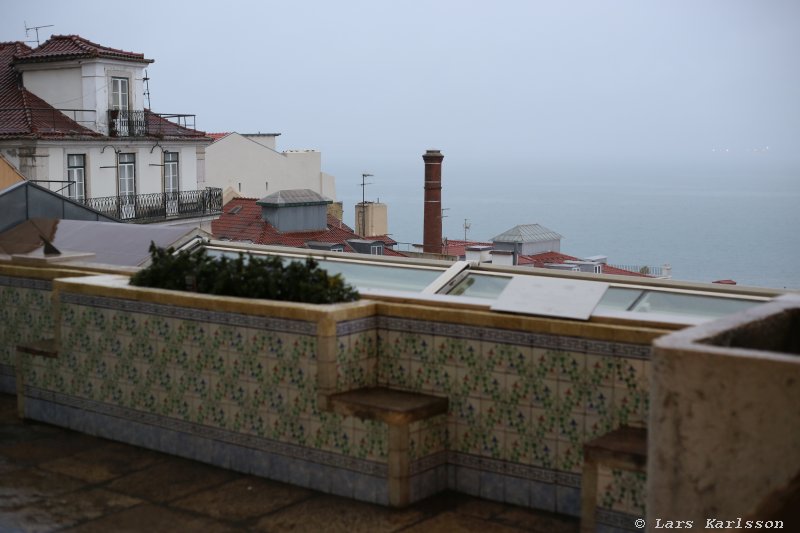 From the terrace at the museum we had a view over the Atlantic ocean.
---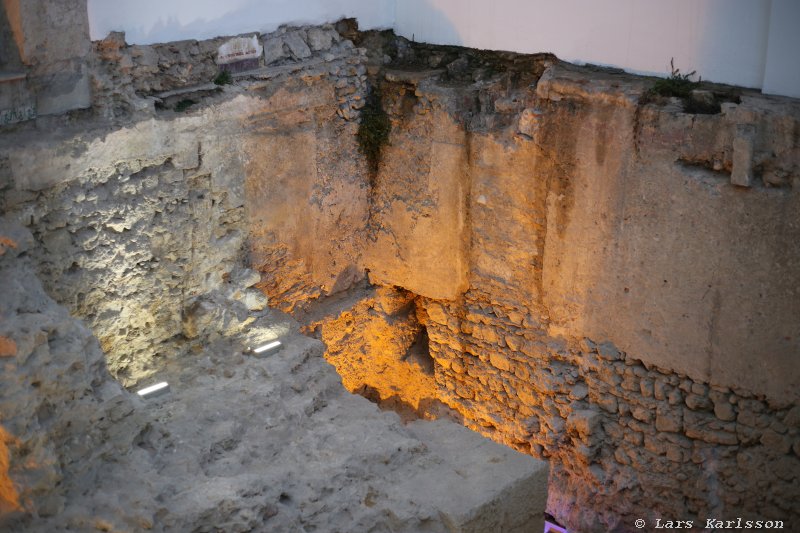 More to read about Roman Theatre Lisbon at Wikipedia:
List of Roman Theatres from Wikipedia:
---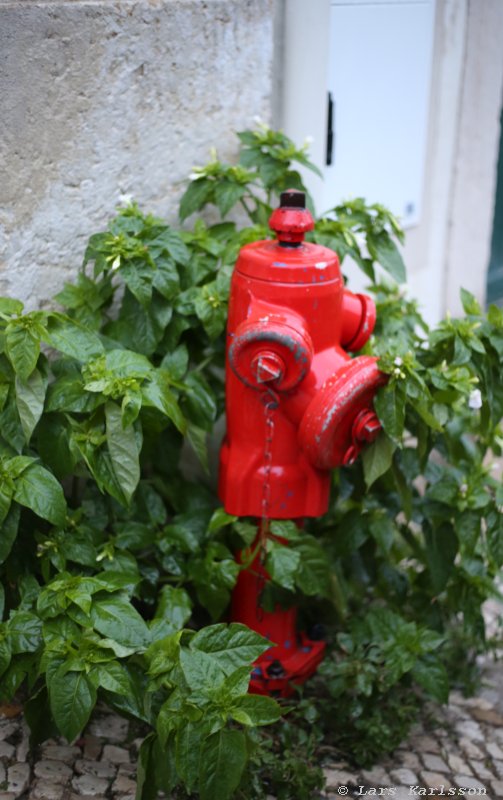 Who needs a fireplug a rainy day like this?
---