My travel in Europe:
By train in Southern Germany, 2023
---
Content:
---
Planning for a round trip in Southern Germany:
The round trip we did in Northern Germany 2022 was exiting, now 2023 we are planning a similar train tour in Southern Germany. We have read that Germany will sell these train/bus tickets even 2023 with start in May. They will not cost 9 Euro this year but 49 Euro and last for one month. Still very cheap.
Germany use Euro so the money will not be a problem and the internet by the smartphone is free for us in EU.
---
The new trip, 2023:
This time we travel by train and can only follow the way where there are rails. We have started to list interesting stays along a possible trip. We plan for a three weeks travel, but looks that we need six weeks, at least:
This are the stops we start with in our planning. These are only the big ones where there is a railway station. Between them there are a lot of nice small towns. Now we will go through all of them and see what's interesting for us. The stops as it looks for the moment:
Places we want to visit:
| Place | Info | Map | Comment |
| --- | --- | --- | --- |
| Zeppelin Museum Friedrichshafen | info | map | |
| | info | map | |
---
---
An earlier visit in Southern Germany:
I visited Southern Germany already 1988 by car with friends. A great memory for me, you can follow that trip here: Germany 1988.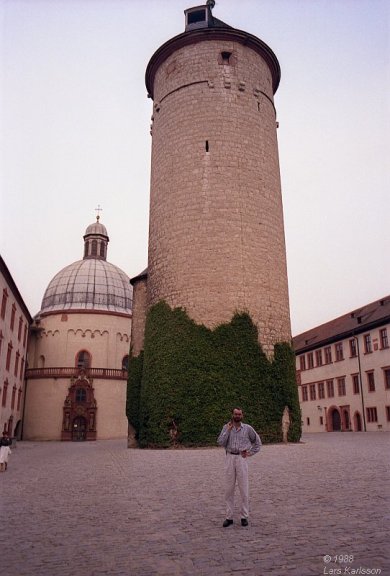 Our first stop at an old town, Wurzburg, 1988.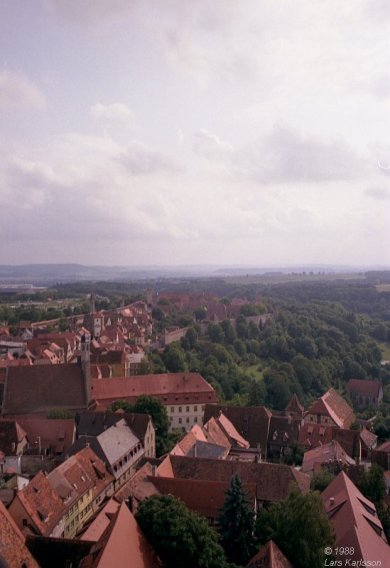 Rothenburg ob der Tauber 1988, very nice memories from this town, We hope for a stop even on this new trip.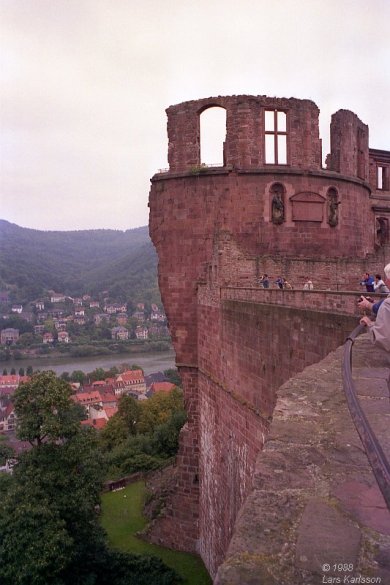 One of the last stops, Heidelberg.
---
A possible order how we take the stops on our new trip:
The short alternative 1 is 1317 km long, not much for three weeks travel.