---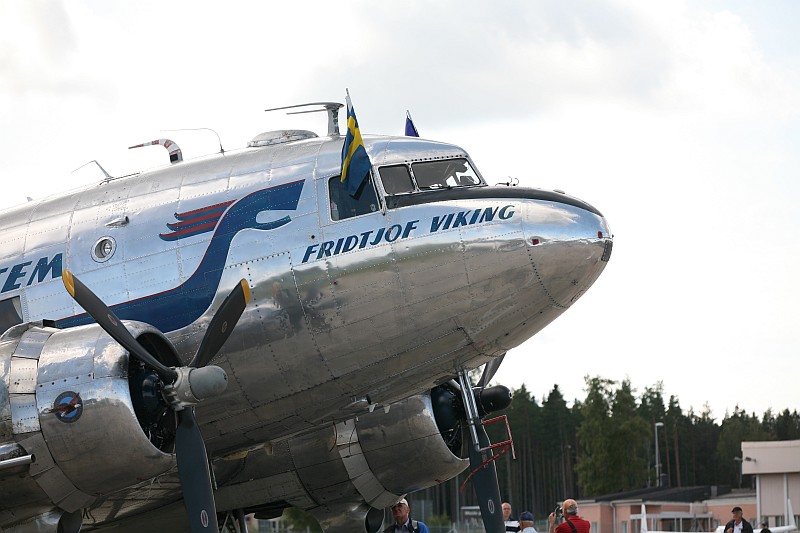 Douglas DC-3, an another very famous aircraft. They were produced between 1936 to 1942. The military version has the name DC-47, this one has been in Canada and Africa.
You can read more about those DC-3/DC-47 aircrafts here:
https://en.wikipedia.org/ wiki/Douglas_DC-3 Wiki page.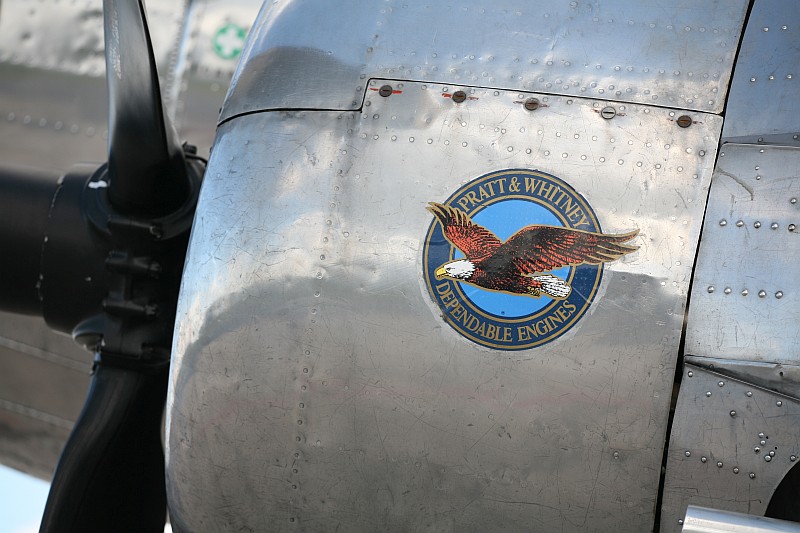 Behind you find one of two radial engine, maybe a Wright R-1820 Cyclone 9s.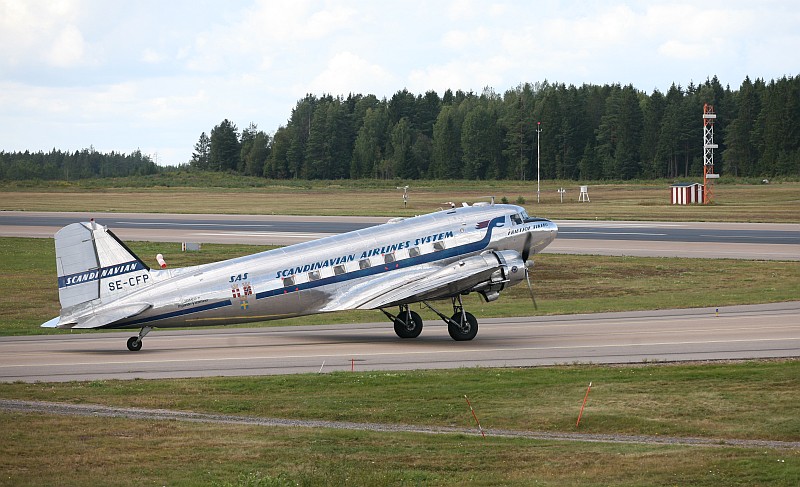 Ready to take of to give us wonderful show, you should hear the sound!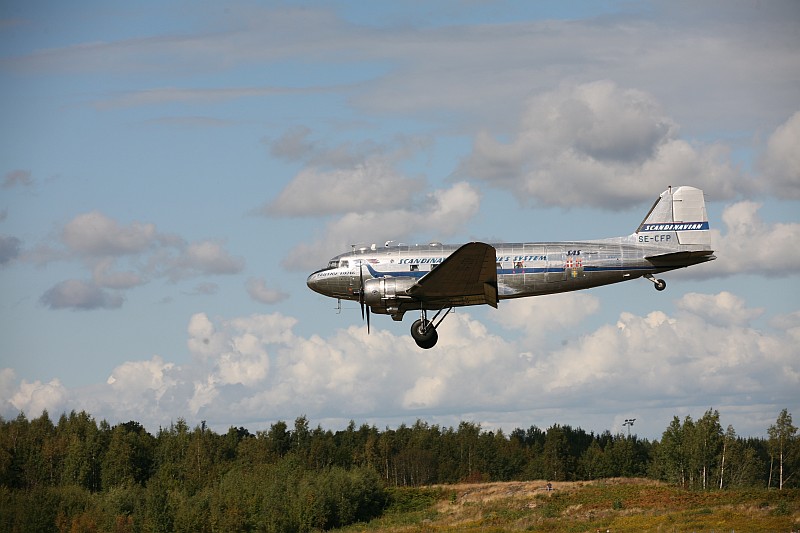 Douglas DC-3. Read more about this aircraft here:
http://www.flygandeveteraner.se/ Flying Veterans.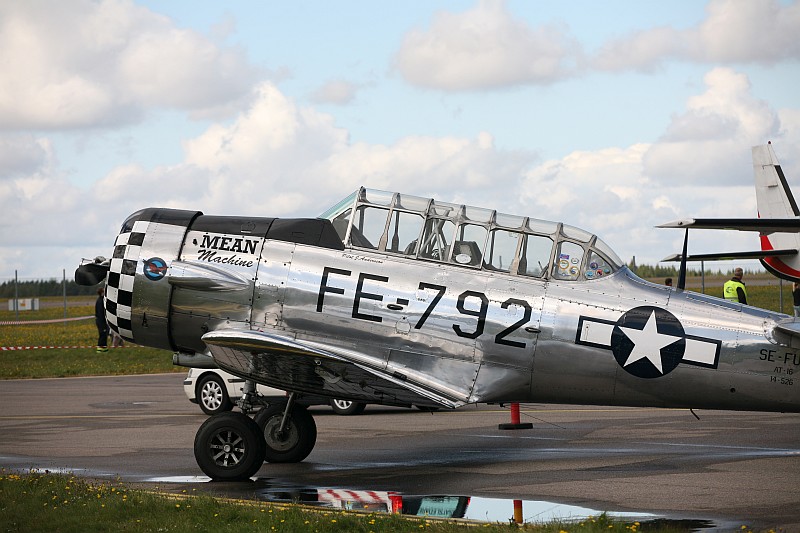 North American AT-16, also a second war machine, polished aluminium panels looks nice. More to read here:
https://en.wikipedia.org/ wiki/North_American_T-6_Texan Wiki page.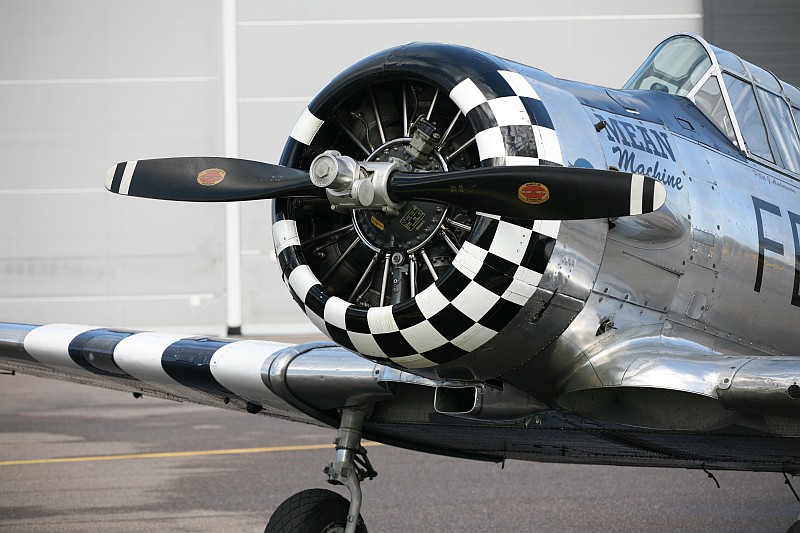 Maybe a Pratt & Whitney R-1340-49 Wasp radial engine. Doesn't the propeller look a little bit tiny for this aircraft?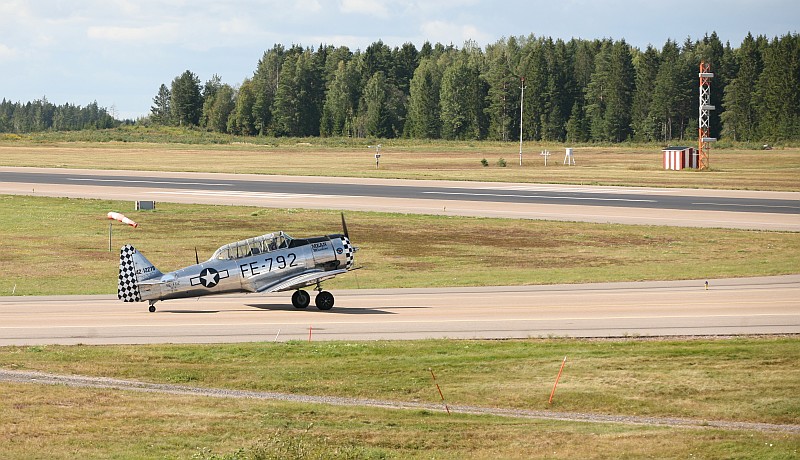 North American AT-16 ready to go.
---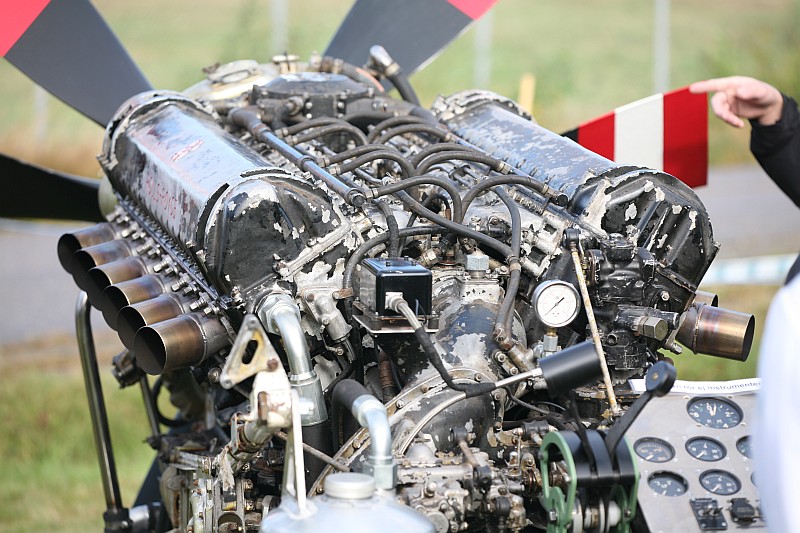 Rolls-Royce Griffon Mk58 37 liter V12. This is a fantastic engine and we was able to see and hear it starting up.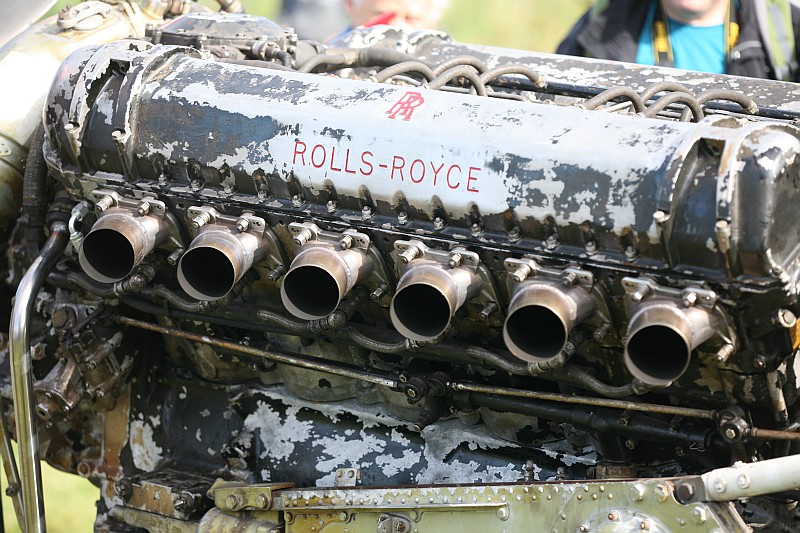 No exhaust pipes, must deliver as much power as possibly, 2490 h.p. 6800Nm at 2750 rpm!
More to read about those Griffon engines here:
https://en.wikipedia.org/ wiki/Rolls-Royce_Griffon Wiki page.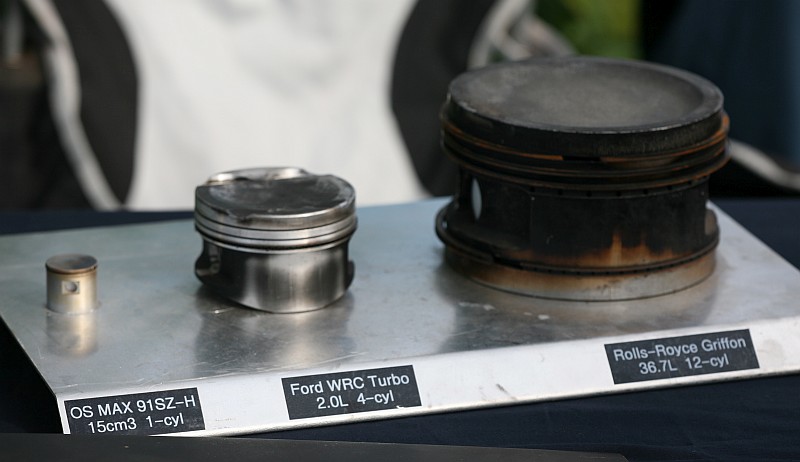 My Ford Ka has pistons somewhere between the first and second piston.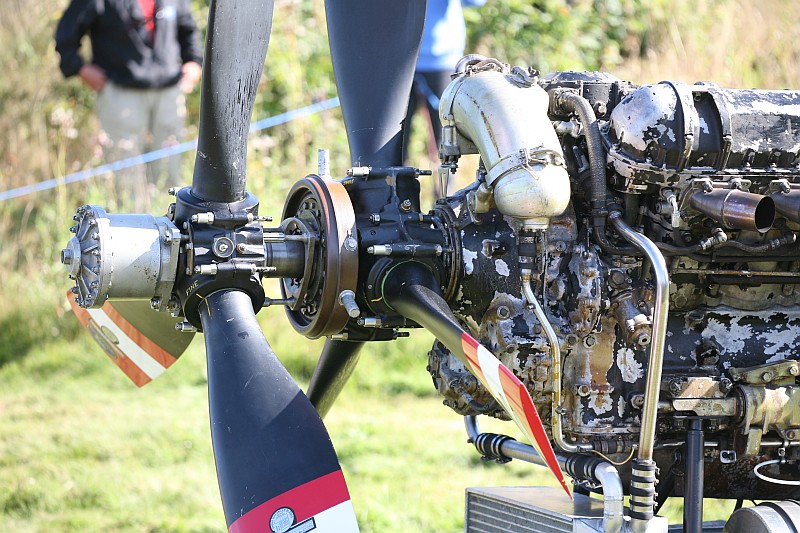 Contra-rotating propellers to reduce the torque on the aircraft. An expensive solution but you can reduce the strength of the aircraft-frame and save some weight the owner Richard Adolfsson told us.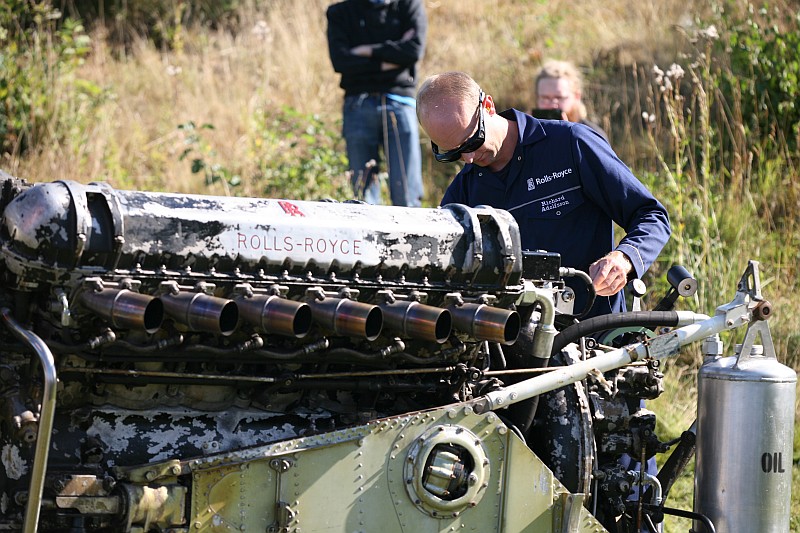 Preparing the engine to start up.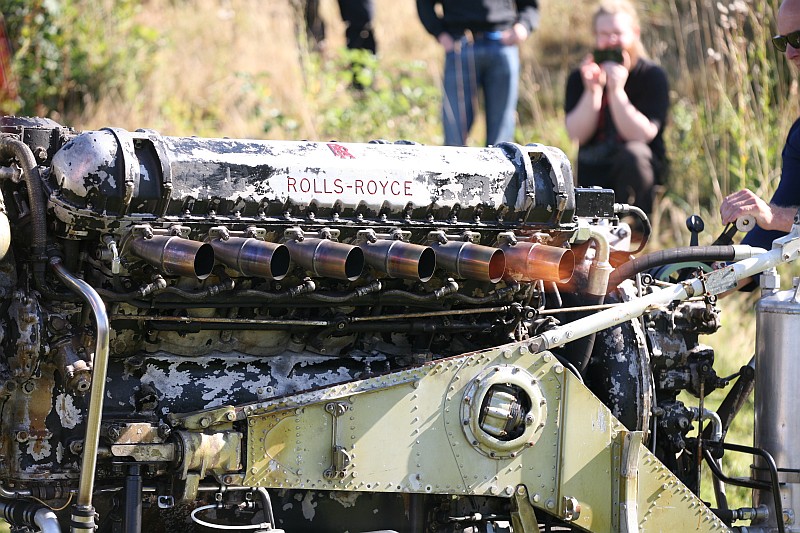 One of the cylinders fire up and then it roaring all over the airport. What a fantastic sound!
---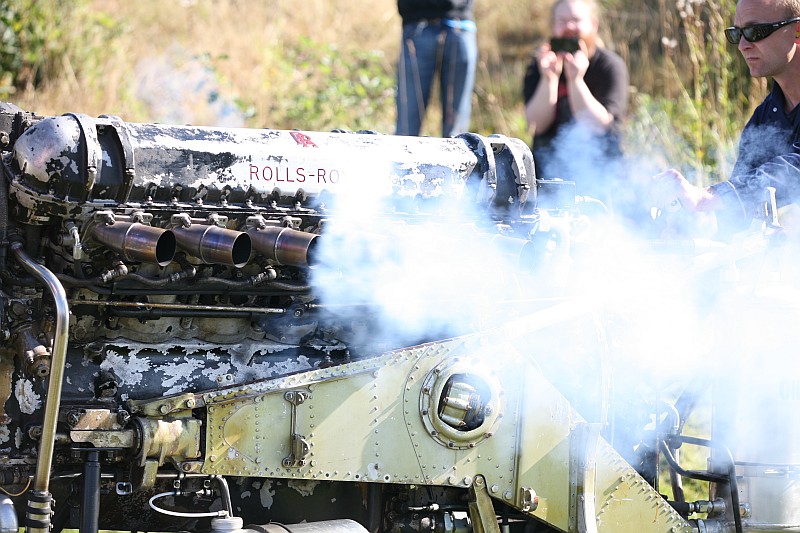 Rolls-Royce Griffon Mk58 37 liter V12 talks!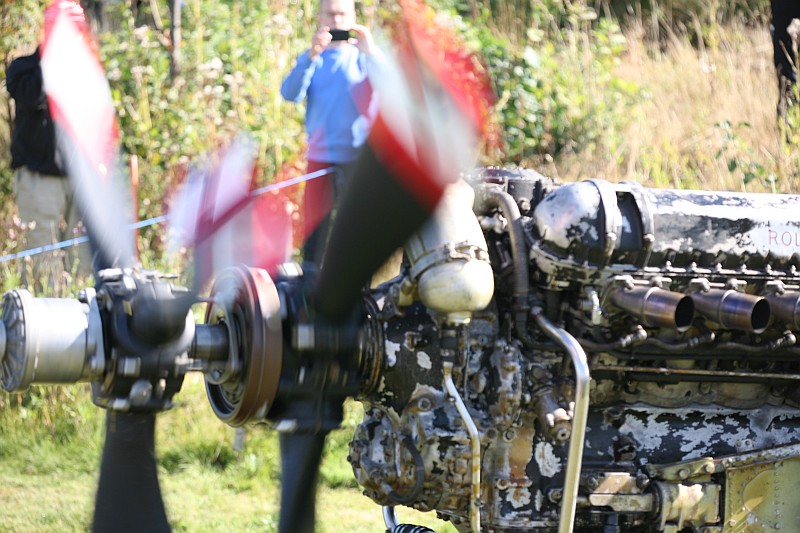 The propellers where cut to not allow the engine fly away.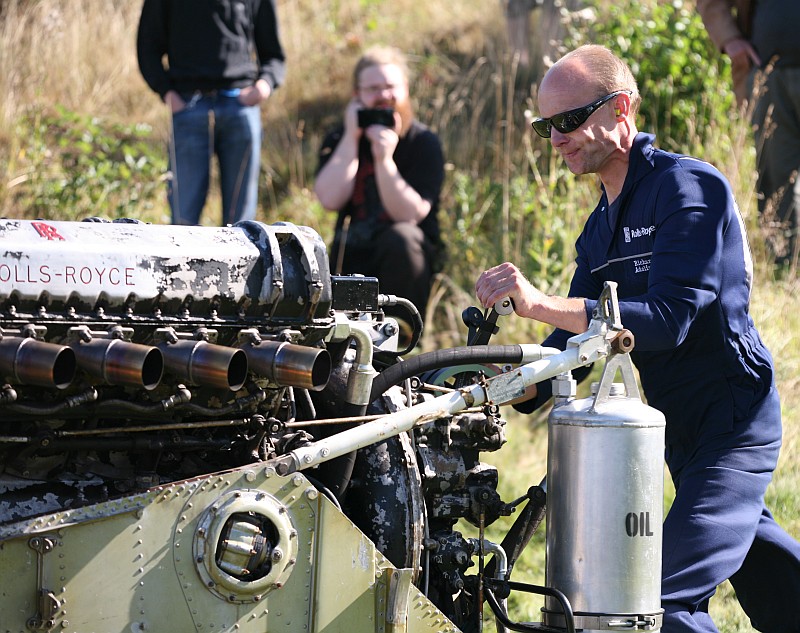 Full throttle, the wind speed behind the engine is 40 meter per second, as a category one hurricane or a tropical storm! Look at Richards face!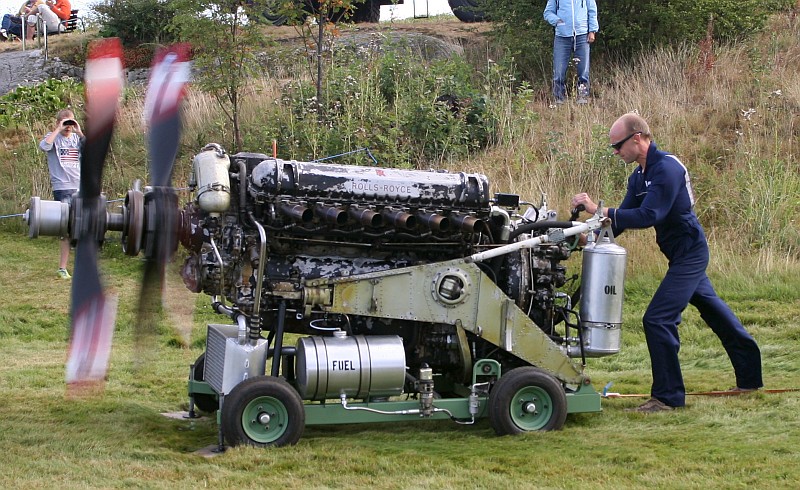 What a memory, don't miss this if you get the opportunity to see a Griffon engine like this!
Did you like it? Read more here about Richard and his engine:
http://www.griffon-engine.se/ Richard Adolfsson.
Can you have any other use of a V12 engine like this? Of course you can built a car for it!
https://www.youtube.com/ watch?v=u43pWEwI6xY The Beast!
---