My travels in Sweden:
2016 years Värmland Star Party
---
Värmland Starparty
---
VSP, Värmland Star Party
Me and my girlfriend had read about these star parties in Sweden. We thought about visiting them many years ago, but something always prevented us. But this year, we planned for VSP, Värmland Star Party and here we go.
It was held at Berga Gård in Lysvik in Värmland, that's in the middle of western Sweden. Since we live on the other side of Sweden, in Stockholm, that meant a trip of 350 kilometers by car.
More info about VSP, Värmland Star Party: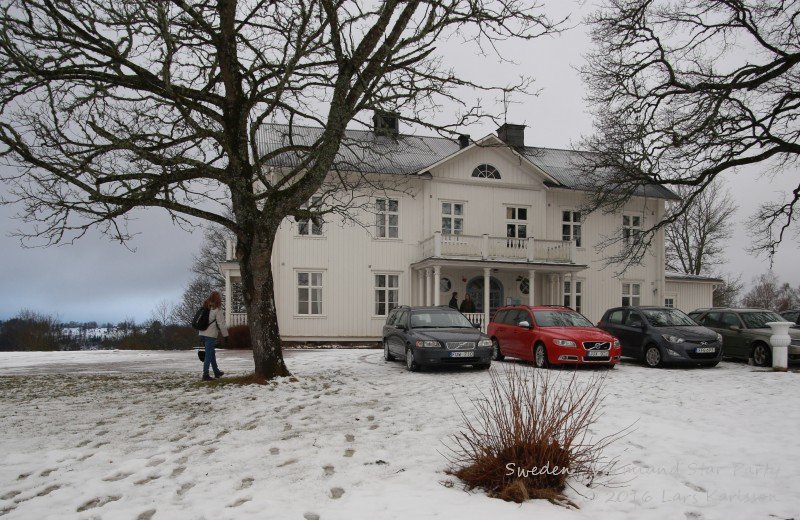 Berga Gård:
It was also possible to have a room here, like a Hostel.
Here is the contact information to Berga Gård:
We were late and there were no two bed rooms left. After some calls we found a place in Sunne, 25 kilometers away.
---
First day: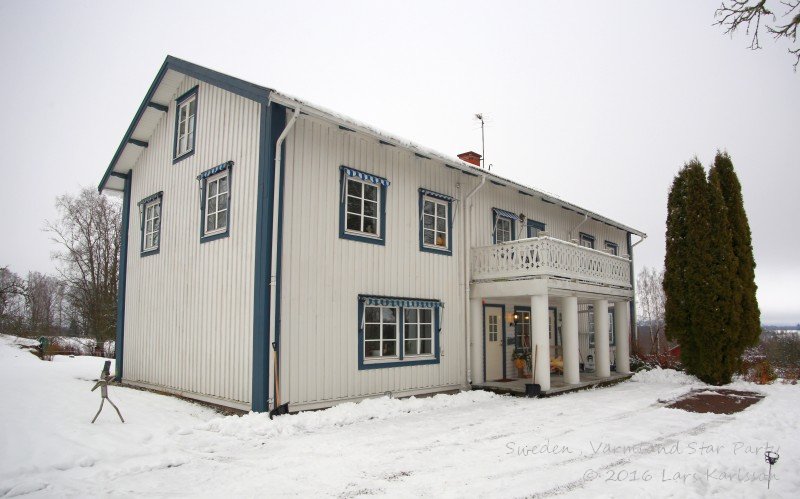 Ulvsby Gård:
Here is our B&B place, a very nice place.
---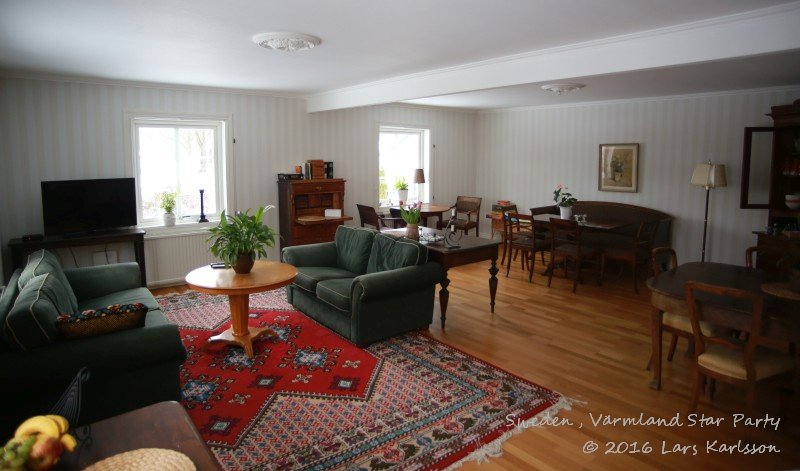 Ulvsby Gård:
Here is the room where we had breakfast, also television if you just want to relax in the evening.
---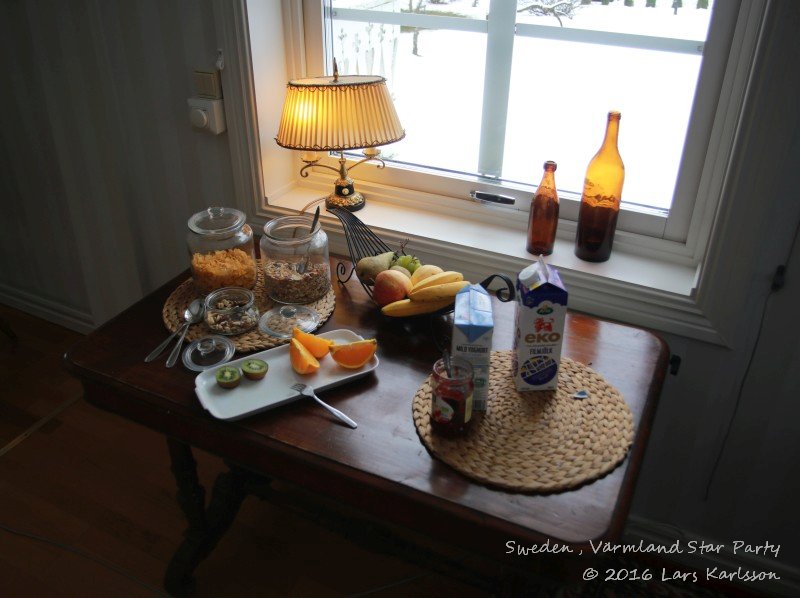 Ulvsby Gård:
What's more important than the breakfast? This is one of the tables, the other table had even more tasty breakfast food, everything included that we could think of.
Maybe you also find it attractive? Here is the B&B contact information:
---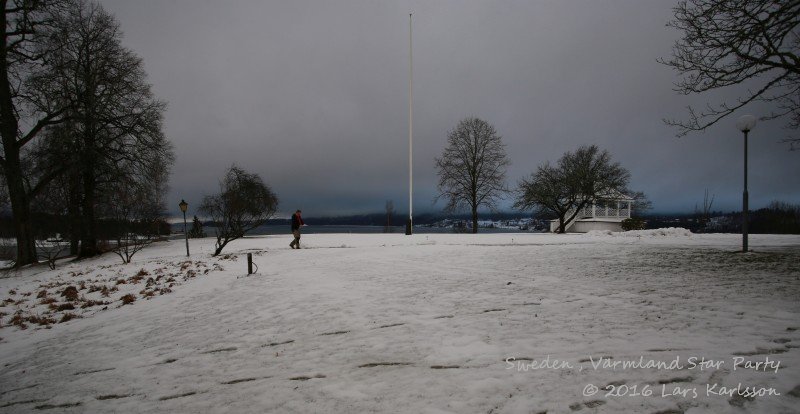 After we had installed us at our room we took the car to Lysvik and Berga Gård where the starparty was. We found a very beautifully placed old house with a view over the lake Fryken.
---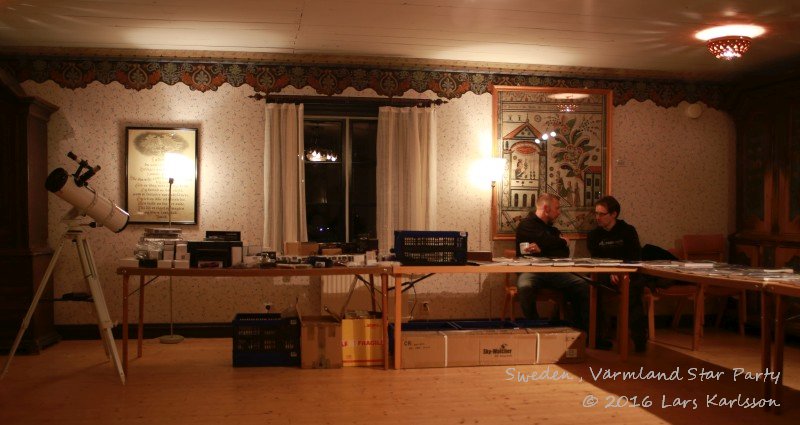 One of the guests was the company AstroSweden, supplier of astronomy equipment. They had brought a collection of must have stuff. Patrick and Mats answered all questions.
Here is the link to AstroSweden:
---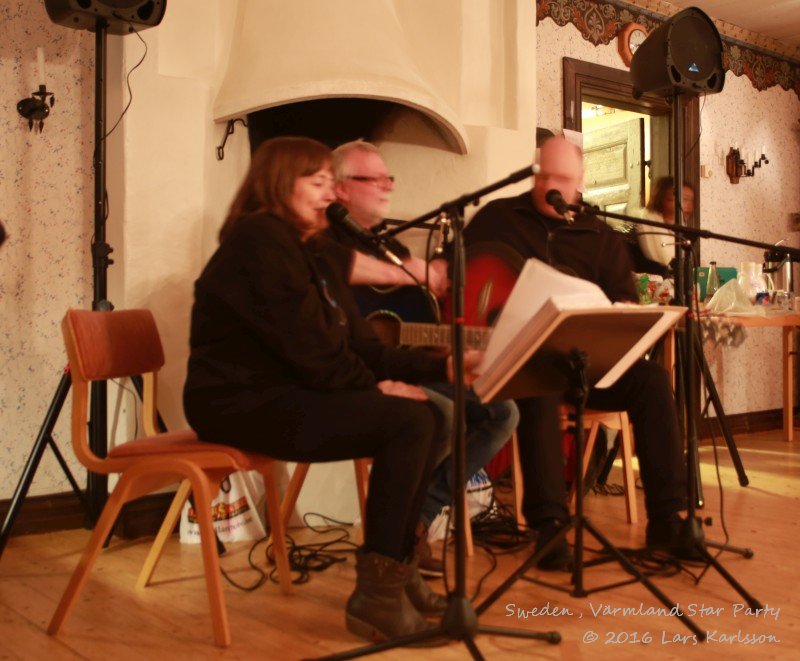 The crew of VSP starparty also entertained us with music. Ingela, Gert and Sören. The name of the music group is Stjärnklart, or in English Clear Sky.
---
Second day:
Sorry for the bad quality, but couldn't fire a flash in the face of the speakers.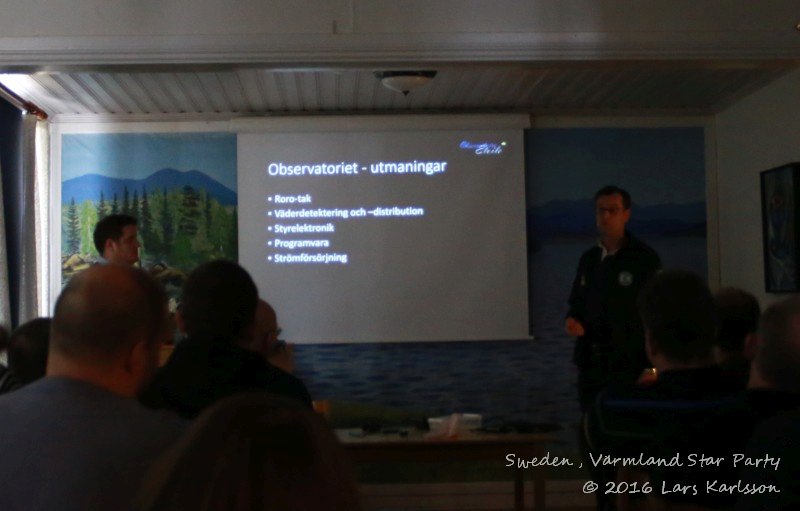 The second day started with a talk by Per and Jonas about their remote controlled observatory in south of France. We got the impressive information that they have more than 200 nights of observations a year and at best they reach 1.6" in seeing. Need I mention that there was a lot of jealous listeners here?
Here you can read more about this exiting project, sorry, only in Swedish:
---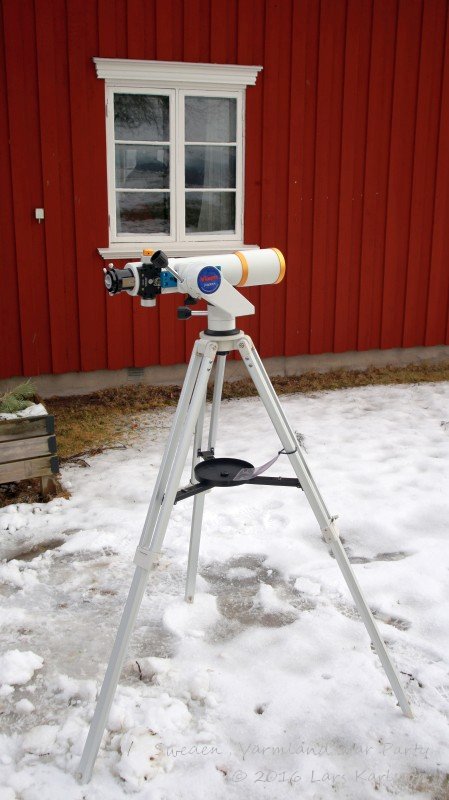 Then there was a break, some of the guests had brought their astronomy equipment to VSP and now we can all study them and ask questions about their experience of the equipment.
---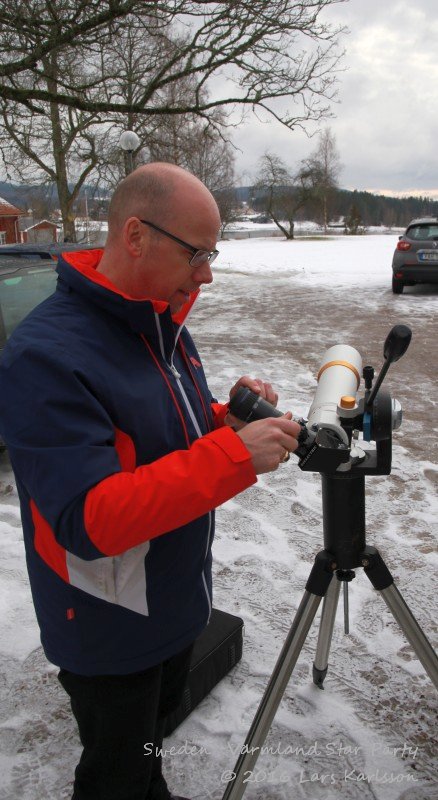 Tomas had brought a William Optics refractor, which he tested on a borrowed mount to see if it was stable enough. It looks that way.
Tomas has a photosite with astrophotos, only in Swedish:
---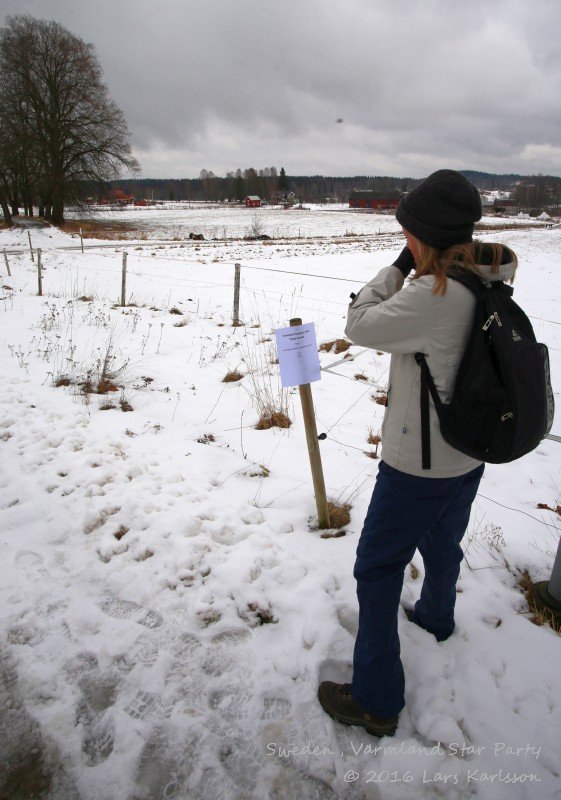 There was also a quiz walk. Here's Gunilla reading carefully the first question. The questions were tricky but Gunilla is skilled and got the third price. Me with my astronomy education got nothing :-) . The third price was a photo of the comet Hale Bopp taken by the photographer Mats Yderstig. It was taken in the year 1997 with a Hasselblad medium format camera with a 150mm lens.
---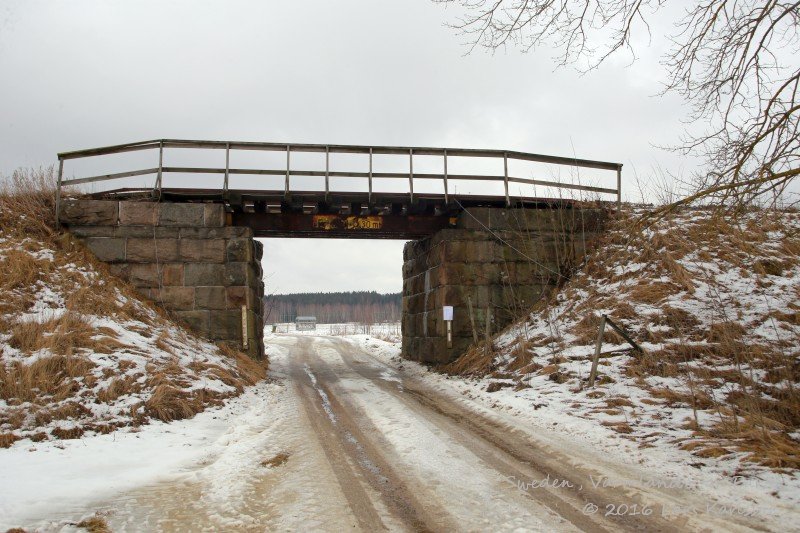 The sixth question and now we have come to the railway bridge. More headache, how fast is Pluto's average speed?
---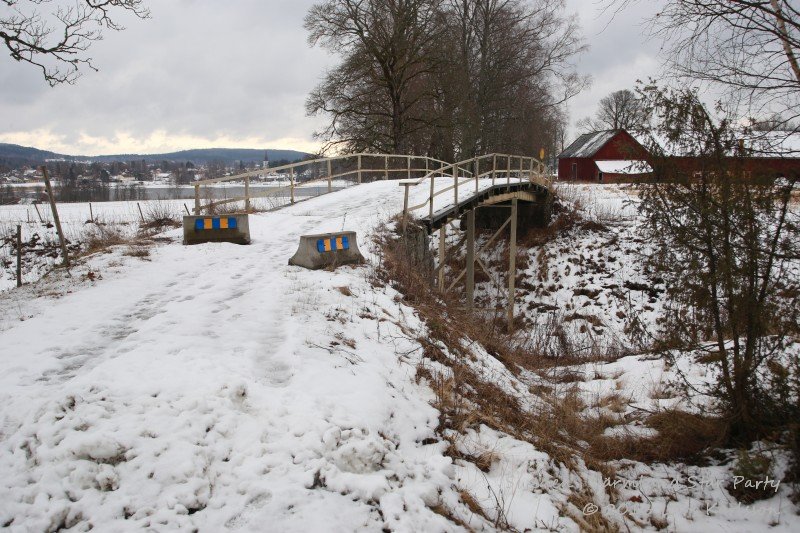 Twelfth question and second bridge. Was it here they asked about how many kinds of nebulas there are?
---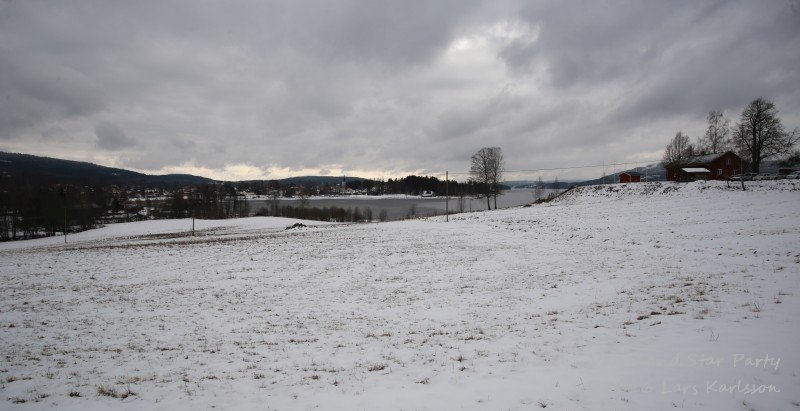 One question left and we are almost back to Berga Gård again.
---
After all these questions we had a break for lunch. We also had time to talk to all the other astronomy enthusiasts. It was very nice to see the face of who we are talking to, not just chatting over the internet. Down right you see Joel, he is very famous to make high precision mirrors. Very big mirrors too, I believe 30" is the biggest one yet, years of polishing!
---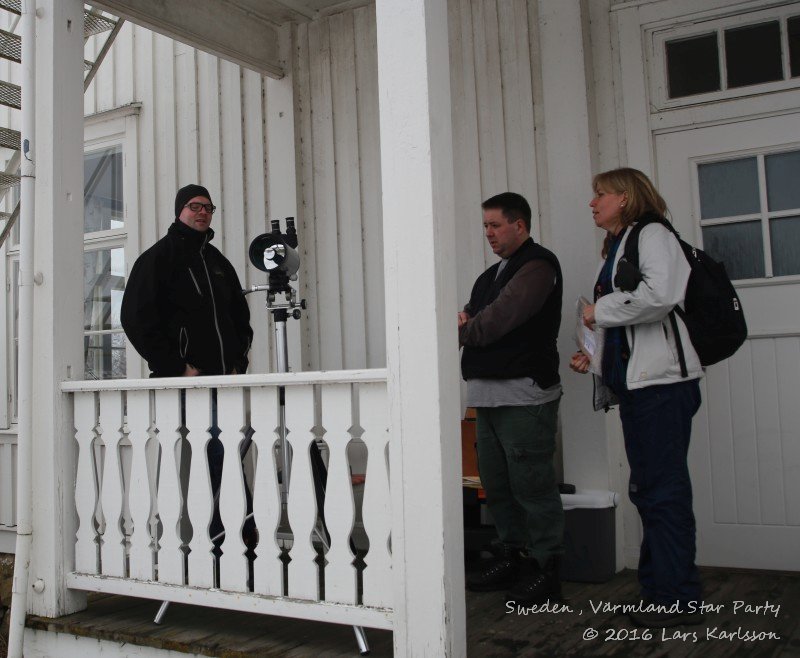 Anders in middle had brought two telescopes. Here is the smaller Celestron 127mm equipped with a binoviewer. We looked at the life saving buoy and flag bar's bud, it looked impressive. We felt sorry for all those who had brought all their equipment to VSP since there were no clear sky either nights.
---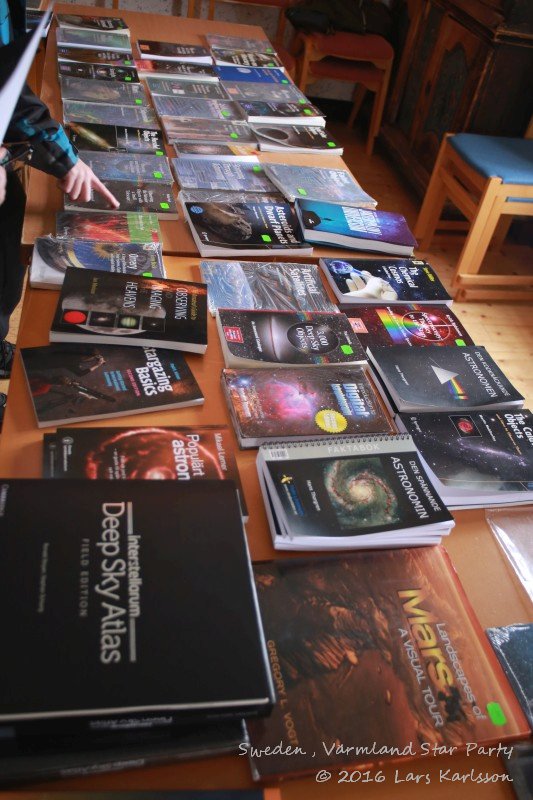 AstroSweden had brought a lot of books, a lot of people were interested in them.
---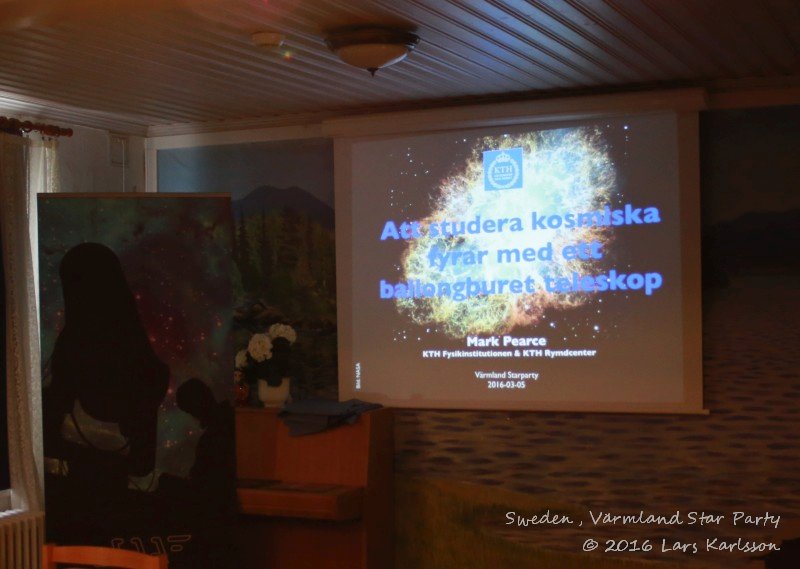 Professor Mark Pearce talks about his research at KTH. They had used balloons to lift up their X-ray detectors to 40 kilometer. They must reach these heights to detect X-rays. Very interesting and I talked a lot to him afterwards.
---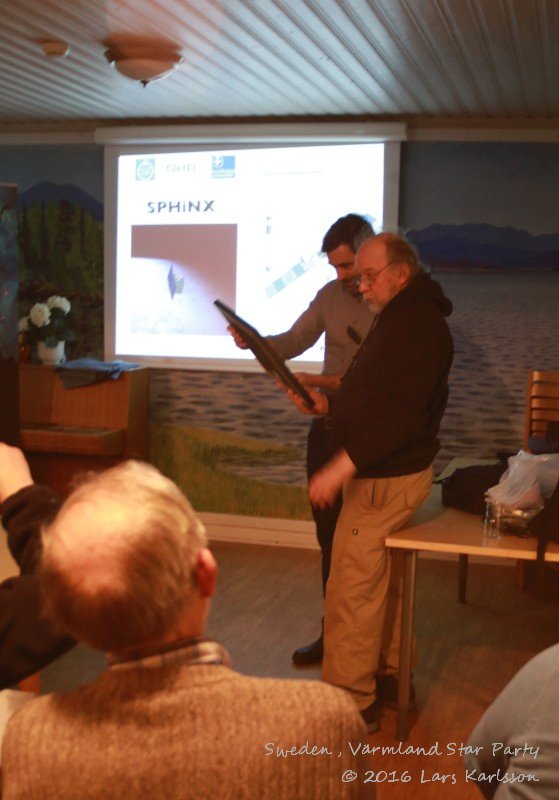 After his talk Mark got an astronomy photo from VSP.
If you want to read more and deeper about Marks research projects you will find more information here:
---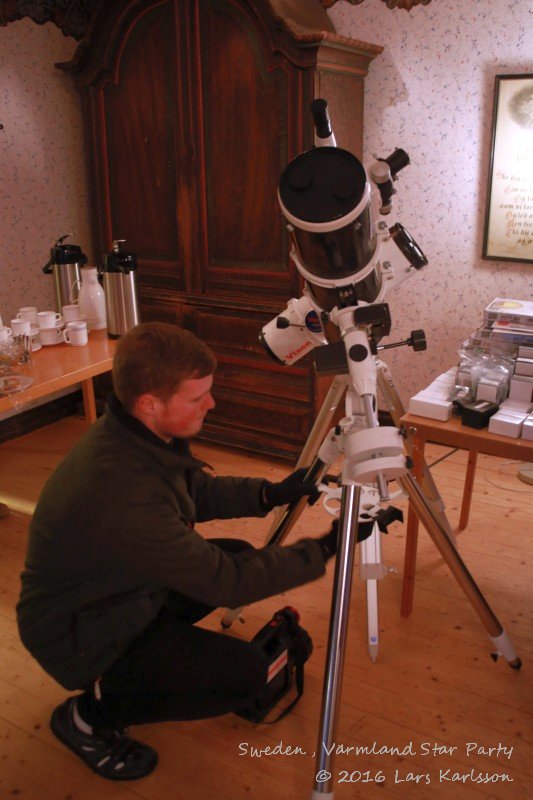 Pär had brought his Sky-Watcher telescope. He had some problem with star calibration. This was an opportunity to let the team from AstroSweden help him direct. Modern astronomy equipment are very advanced and it can be very confusing to set them up correctly in the beginning.
---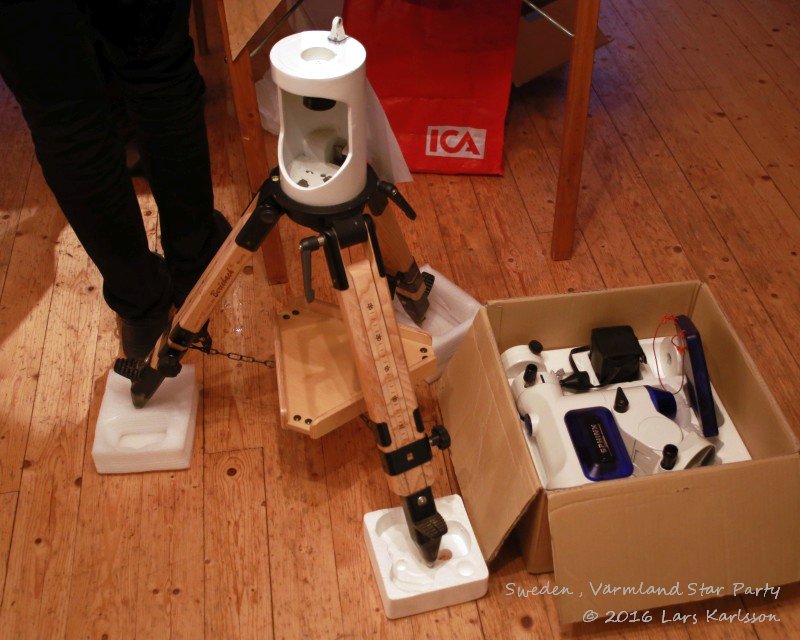 Per had brought some used equipment for sale. I looked a lot at this goto mount, maybe perfect to my balcony, only 6000 SEK, but it was sold just a few hours later.
---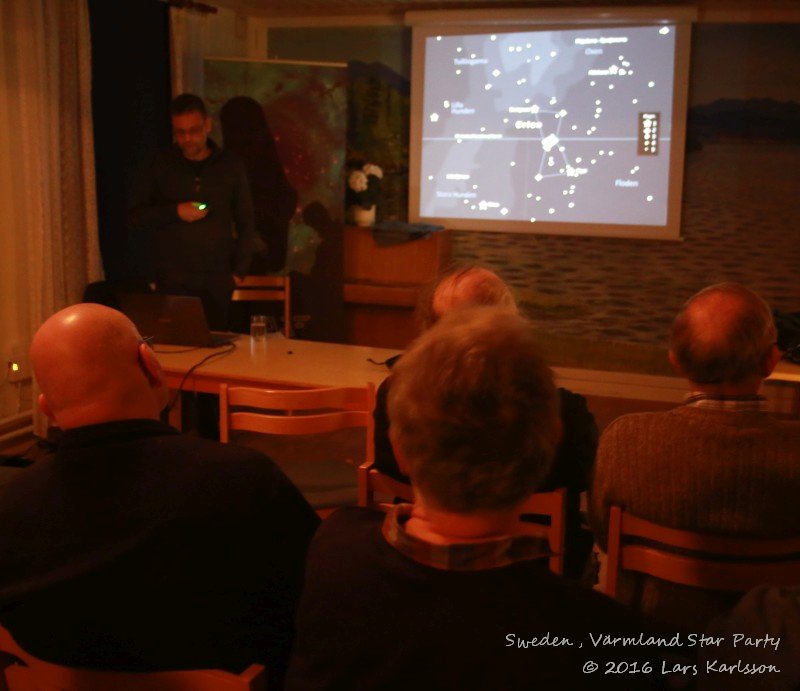 Anders Wettergren held a talk about the constellation Orion and the stars and nebulosity it holds.
---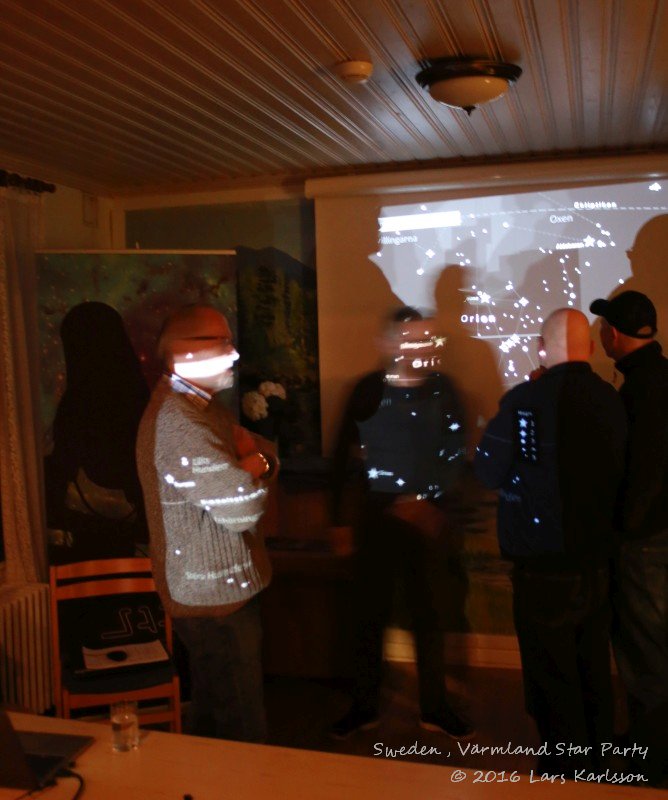 Anders Wettergren, intensive after-talk-discussions.
---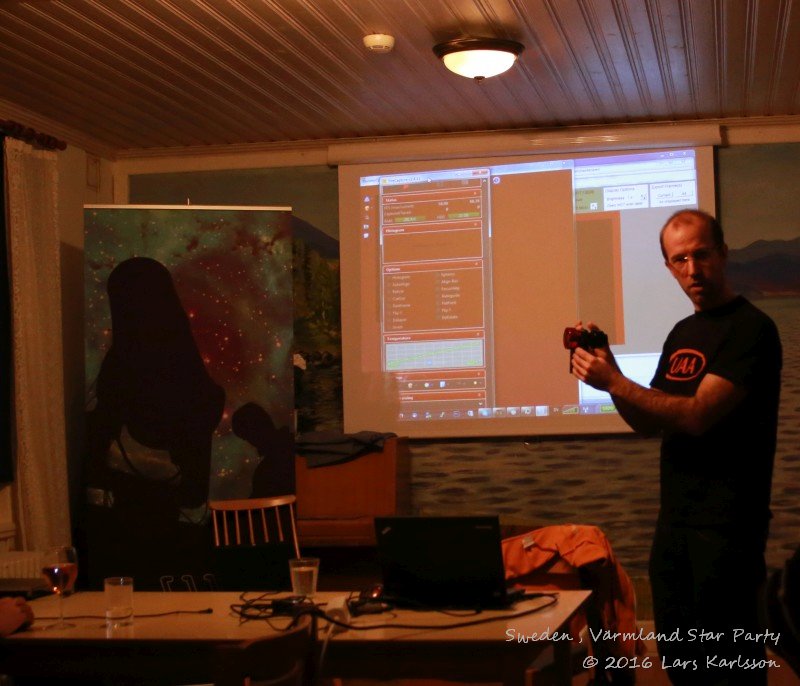 Christoffer Svenske talks about Jupiter photographing. He holds the monochrome ZWO camera with a mounted filter wheel that he uses. A fast camera that needs a very fast computer to handle the transferring of data Christoffer explained. In the background is Firecapture, one of the software he uses. Very instructive and impressive how high resolution it's possible to reach.
Here are the software Christoffer use:
What I can see they are all free to download.
Now the clock is half past ten pm and we all are tired. We say goodbye and take the car back to Sunne where we live. There were also a talk the last day at ten a clock am, but we had a long drive home in bad weather so we skipped that talk. We also wanted to have some spare time to look at interesting places on our way home.
---