My travels in Sweden:
A cruise with M/S Birger Jarl, 2004
---
M/S Birger Jarl is a ship that has been in Stockholm many years. That's a ship you travel with when you visit the island Åland in Finland.
I like this ship a lot, not that big as the new ones and a lot of wood in the interior.
---
A cruise with M/S Birger Jarl in Stockholm's archipelago, 2004:
This is a new version of my old cruising story, now with images of higher resolution.
Skeppsbron: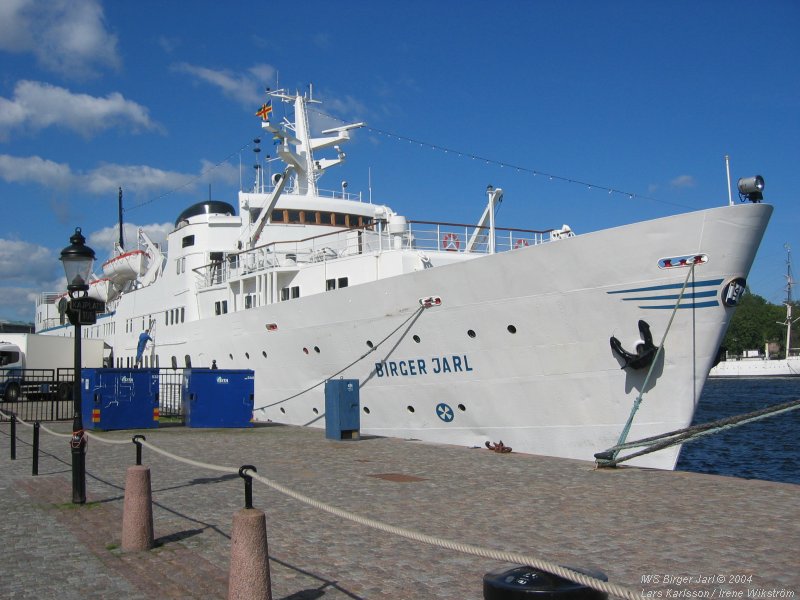 The ship has its home at Skeppsbron, not far from the castle Three Crowns.
More to read about M/S Birger Jarl at Wikipedia:
---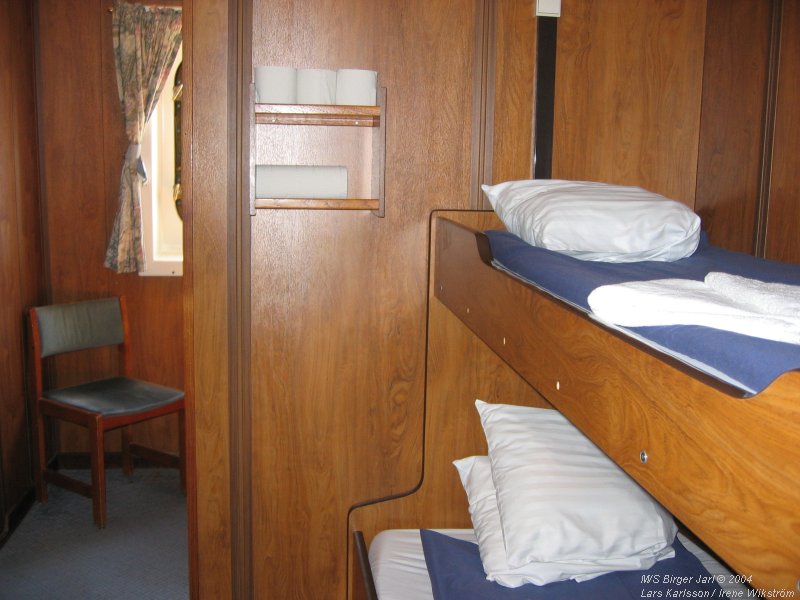 This ship was built 1953 at Finnboda shipyard in Stockholm. I don't think the interior is from that year, it must has been restored.
---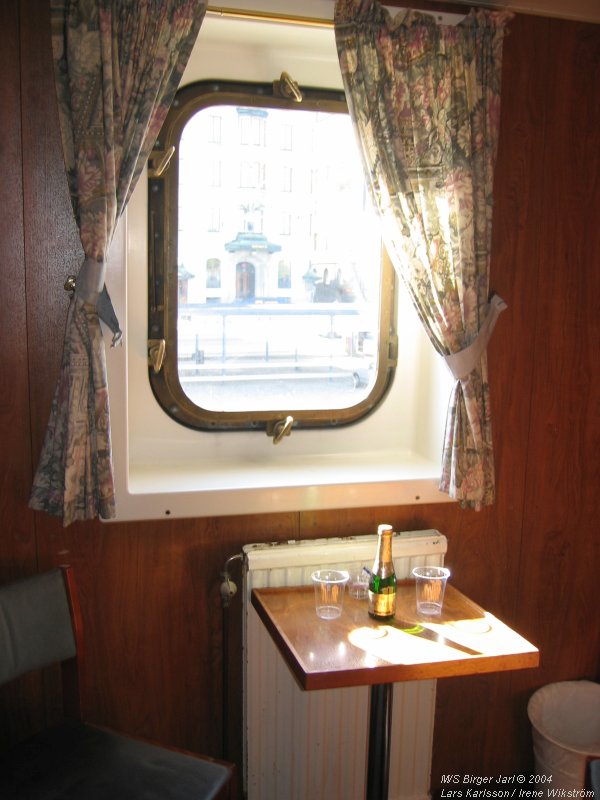 We got the big cabin with a window and a small table.
---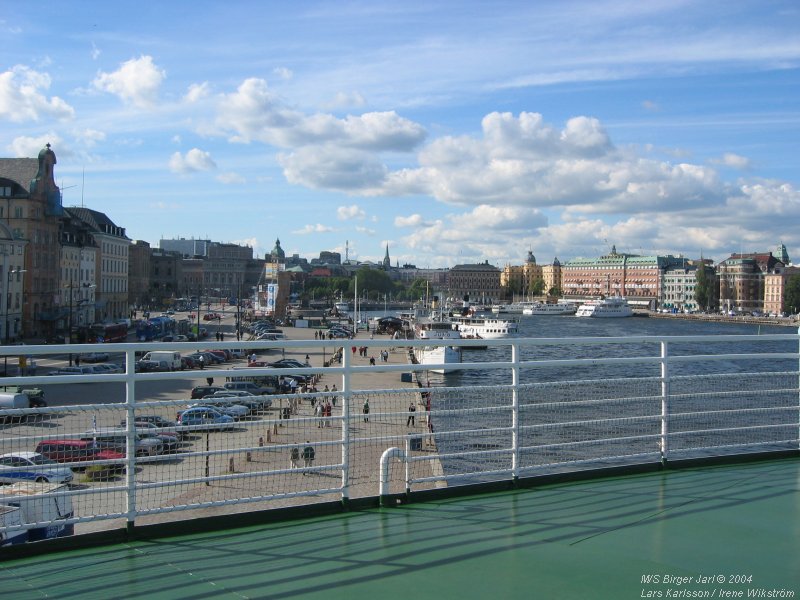 When I was young in the 1960s there was three ships here, all look the same and one of them was this S/S Birger Jarl. S/S stands for Steam Ship, later it got a Diesel engine and then it was a M/S, Motor Ship.
Some data of the ship:
Built: at Finnboda shipyard 1953
BTW: 3564 tons
Length: 92.4 meters
Width: 14.25 meters
Machine: Alpha Diesel 2795 kW
Speed: 16 knot
Take up to 340 guests
---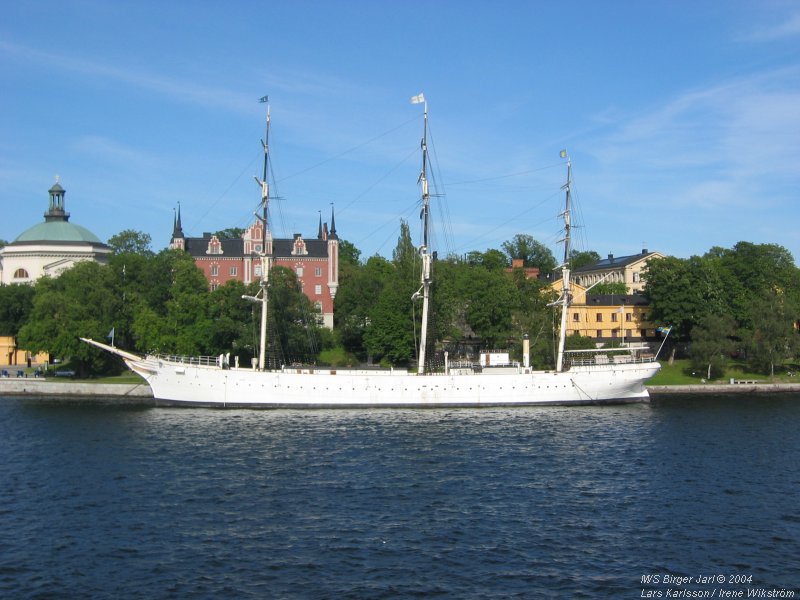 This old sailing ship is a hostel today, HMS af Chapman. It has been here since the 1940s.
More to read about HMS af Chapman at Wikipedia:
---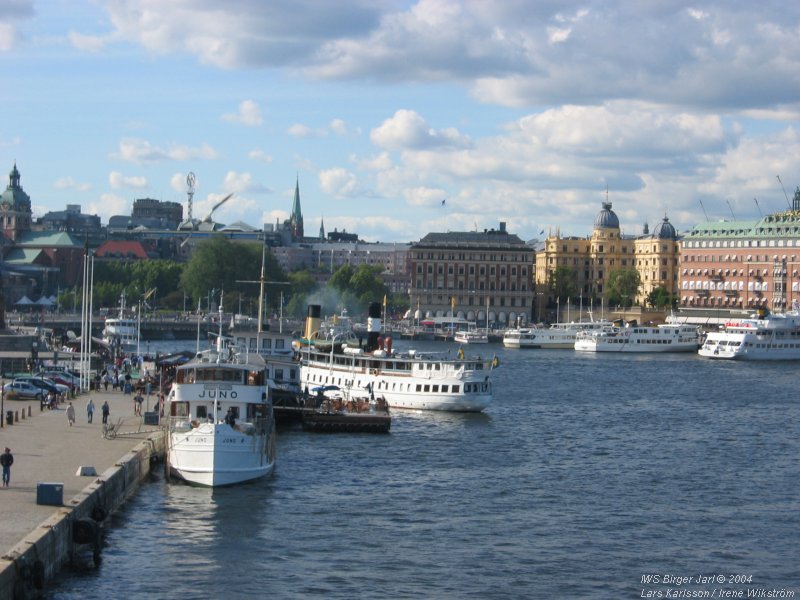 The harbor Skeppsbron, in background Kungsträdgården. To the right, Grand Hotel.
---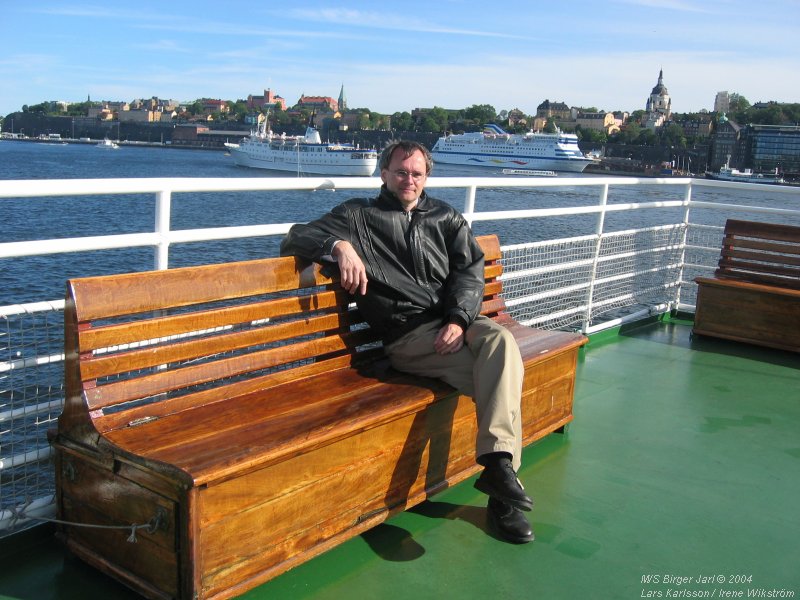 This is one of the days with perfect weather, perfect, then we can sit at the deck and enjoy the view of Stockholm's archipelago.
---
Stadsgården: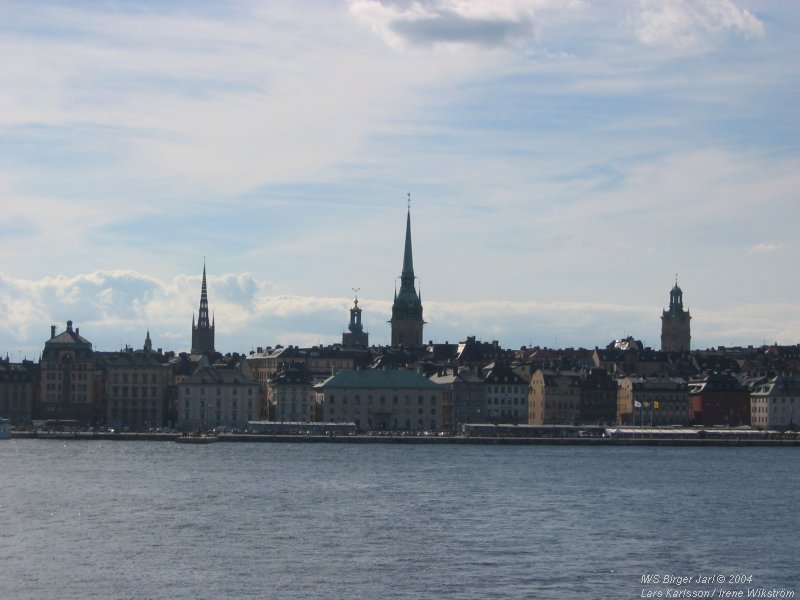 Stadsgården, an important harbor of Stockholm in earlier days.
More to read about Stadsgården at Wikipedia:
---
Djurgården: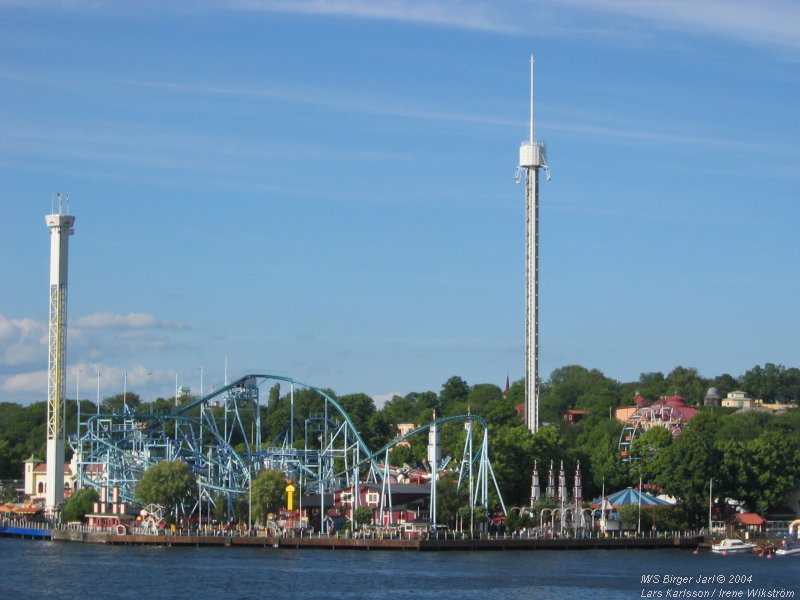 The tivoli Gröna Lund. As a young boy this tivoli was a must.
More to read about Gröna Lund at Wikipedia:
---
Beckholmen: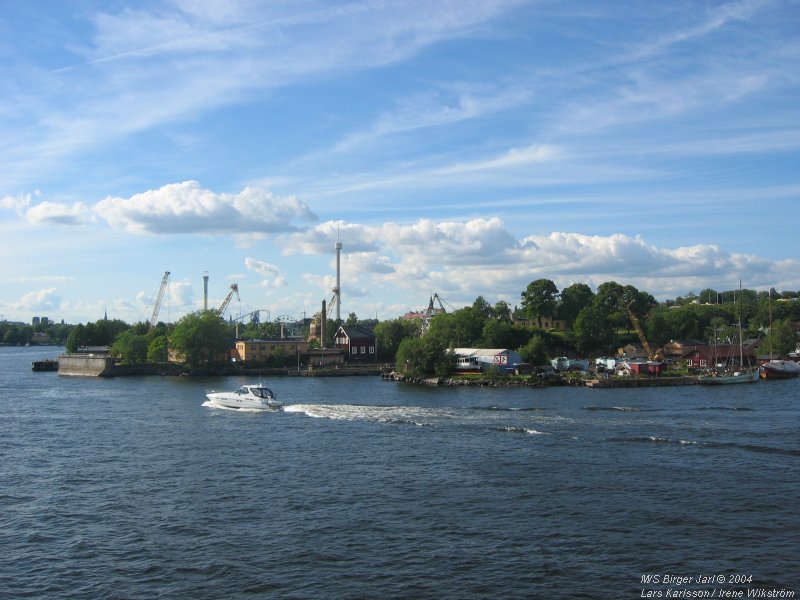 There are three docks here on this small island Beckholmen. It was also one huge crane, you can see the top of it in the background.
More to read about Beckholmen at Wikipedia:
---
Danviken: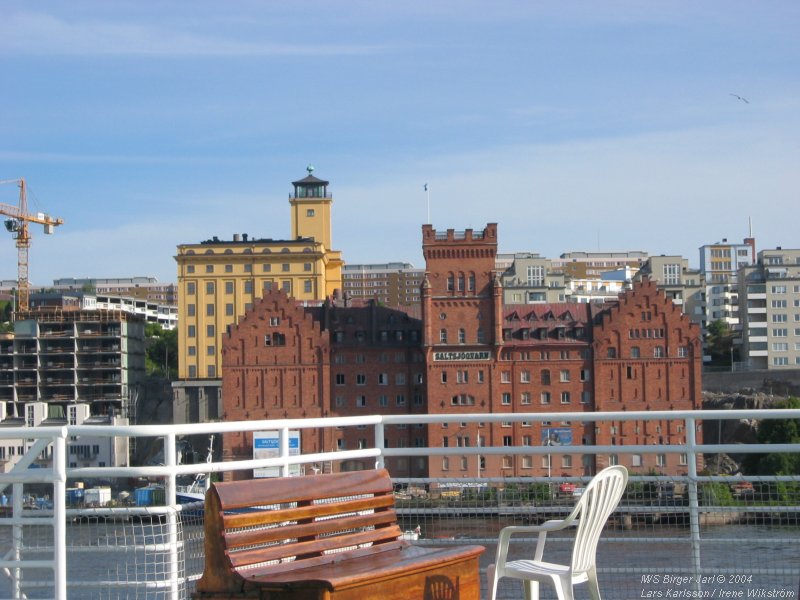 Saltsjö qvarn.
More to read about Saltsjö Qvarn at Wikipedia:
---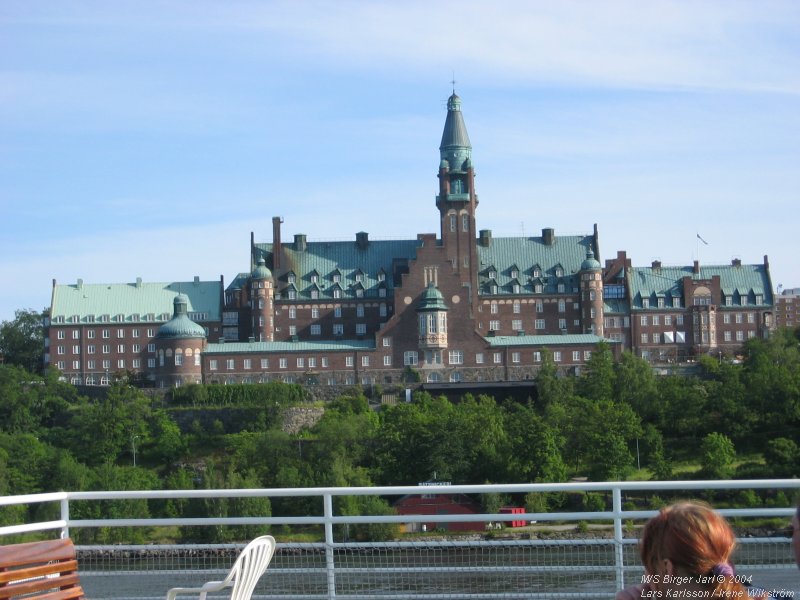 Some people think this is the castle of Stockholm, but it's a hospital.
More to read about Danvikshem at Wikipedia:
---
Biskoppsudden: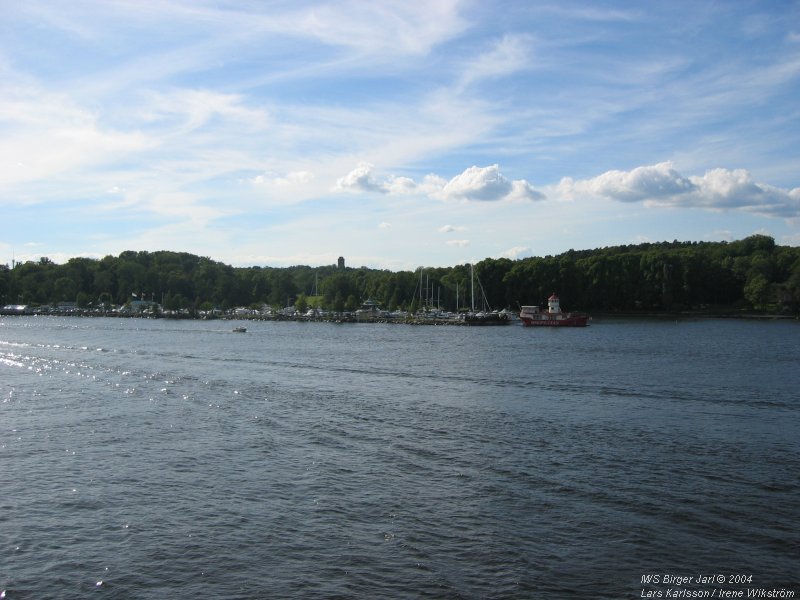 My father had his mahogany cruiser Monalisa at this harbor 1964.
---
Blockhusudden: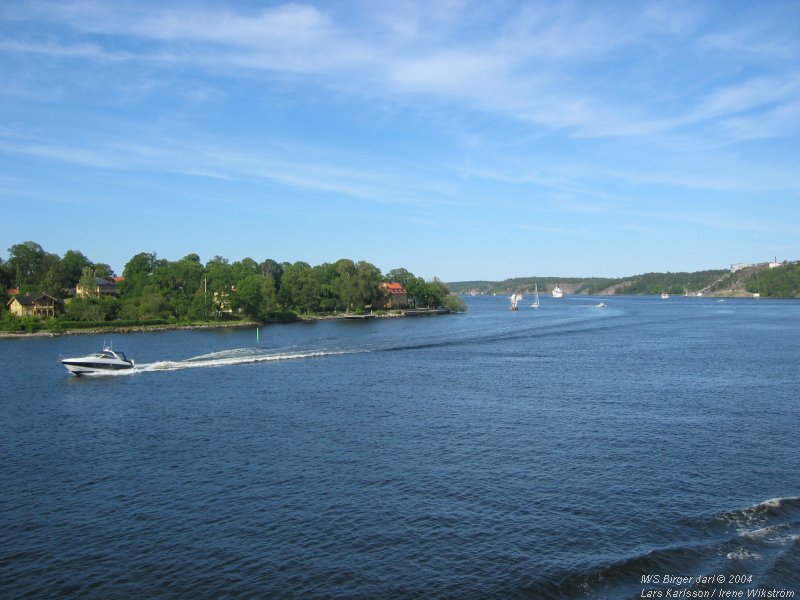 In front of us is Blockhusudden, it was here the warship Wasa sink on its maiden voyage 1628.
More to read about Regalskeppet Vasa at Wikipedia:
---
Nacka Starnd: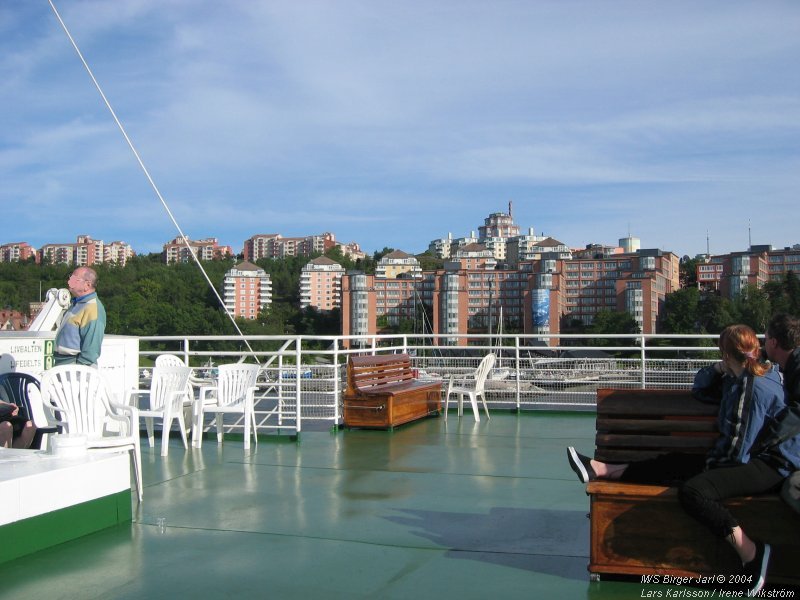 A new area in Stockholm with offices and living quarters.
More to read about Nacka Strand at Wikipedia:
---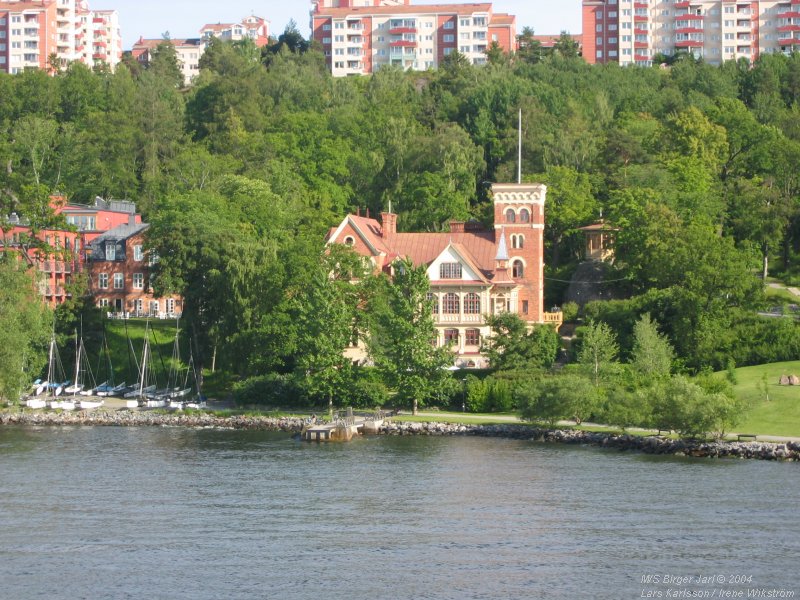 More to read about Tornvillan at Wikipedia:
---
Fjäderholmarna: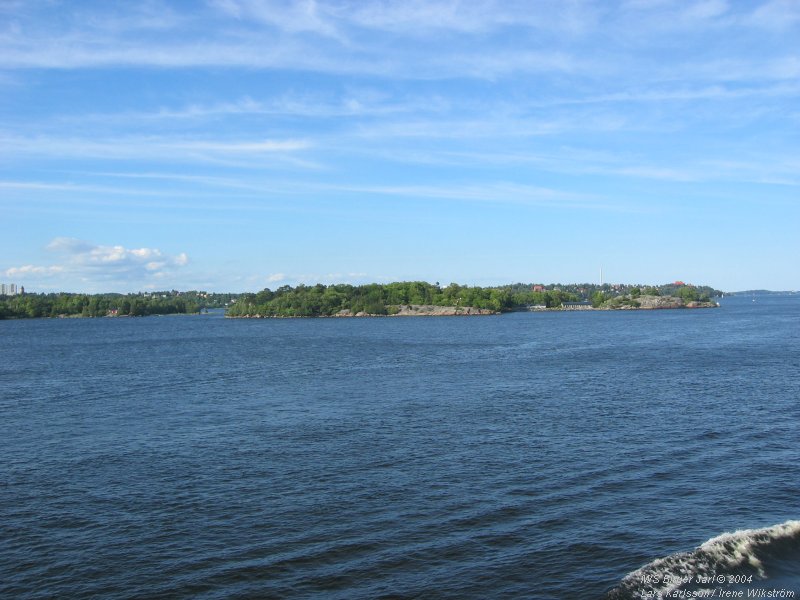 ---
Lilla Nyckelviken: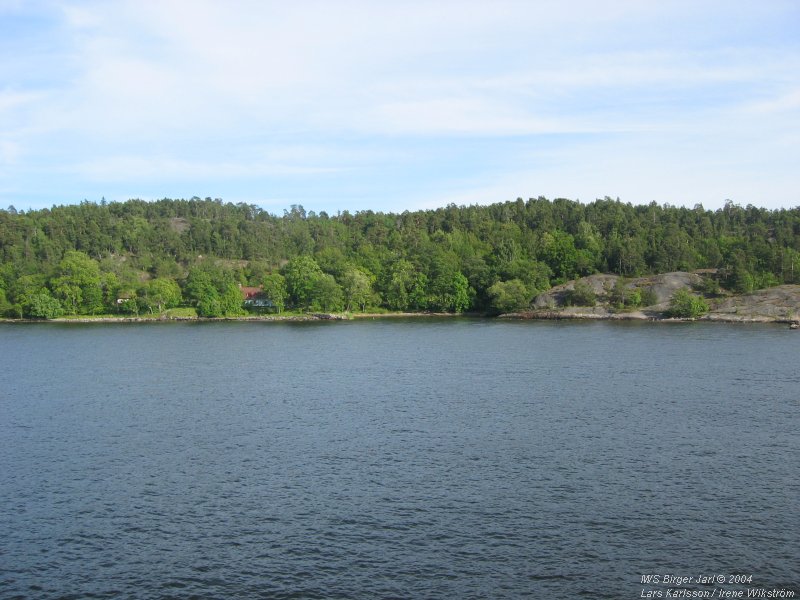 ---
Kulberget: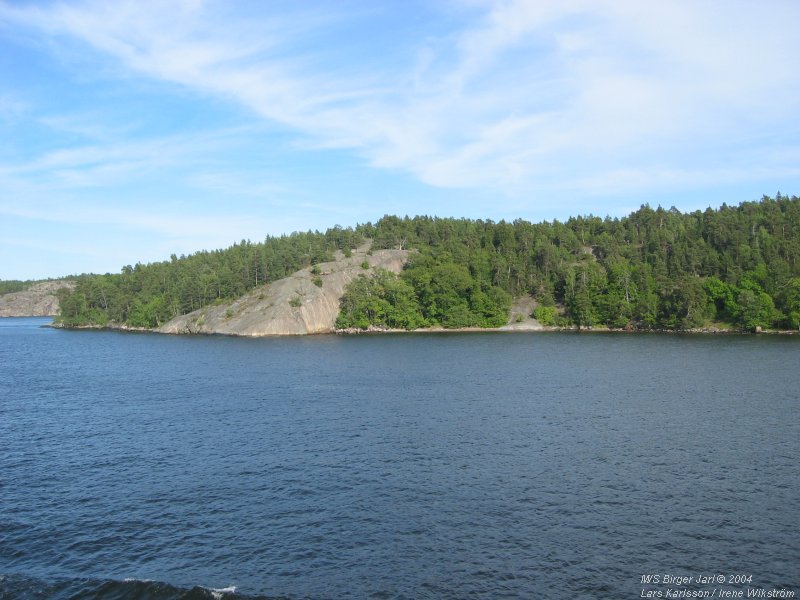 ---
Skurusundet: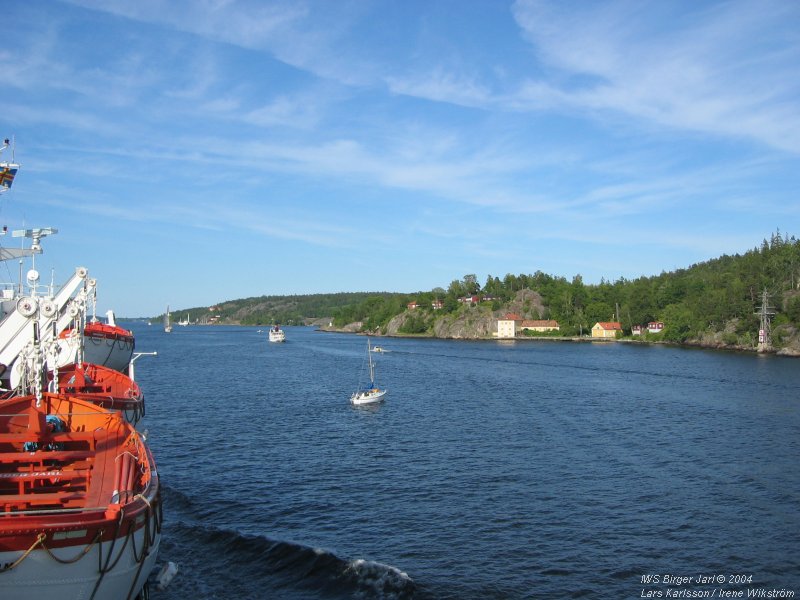 ---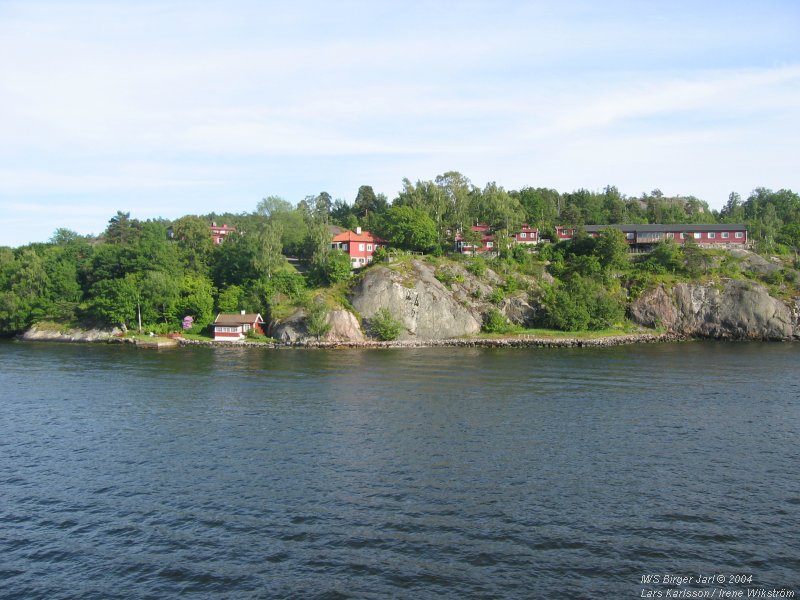 ---
Kummelnäs: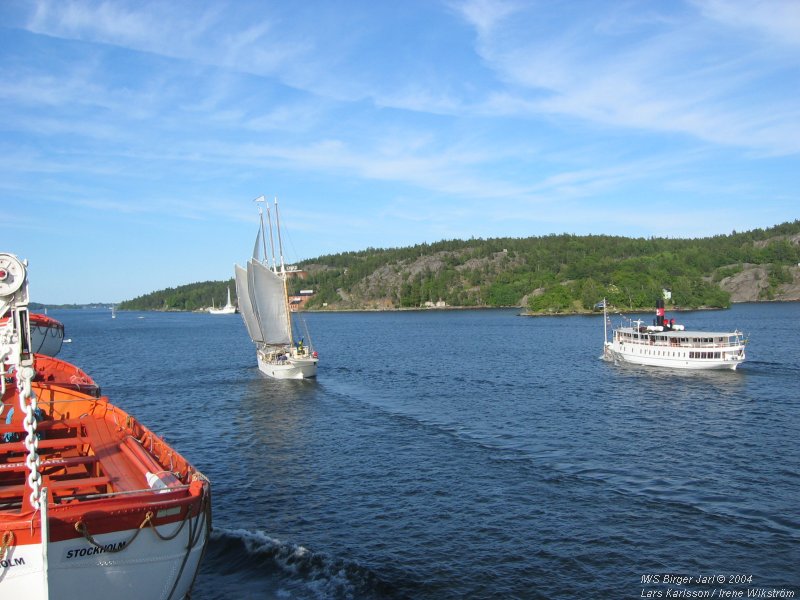 Danmarks Holme in front of the steamer, in front of the sailing ship, Telegrafberget. Interesting story about Telegrafberget, above on the hill it was a plan to build a new Saltsjöbaden, Aspbaden.
More to read about Telegrafberget at Wikipedia:
---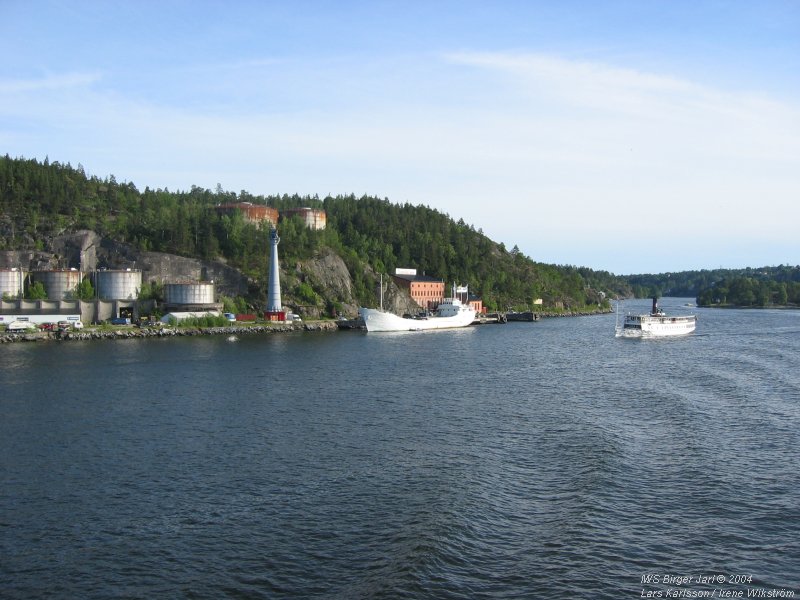 ---
Hasseludden: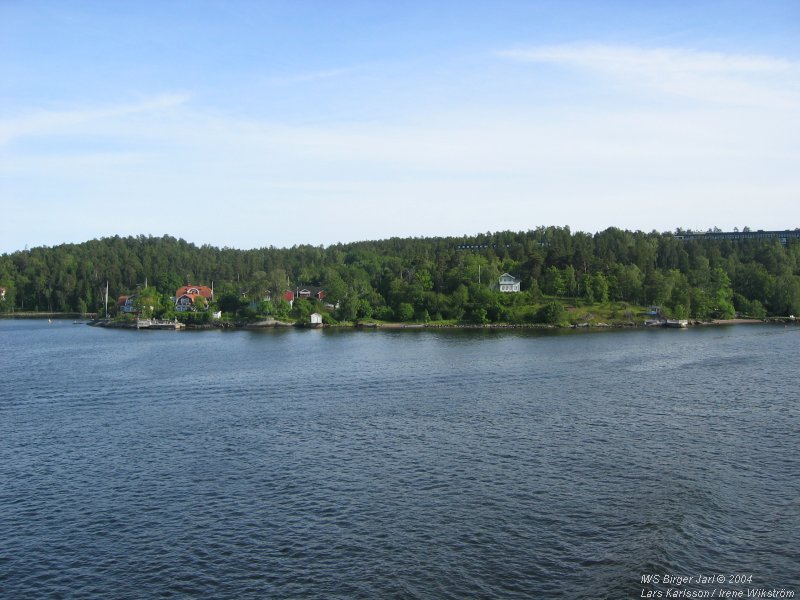 ---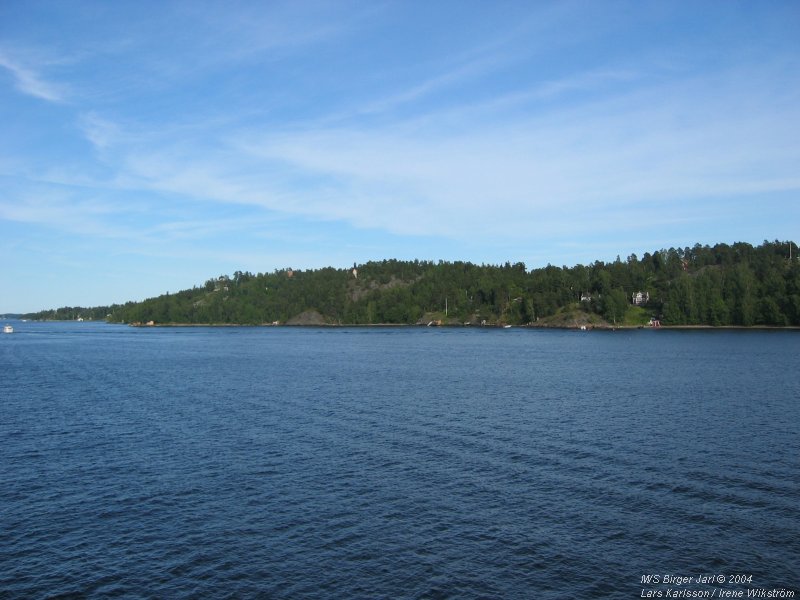 On the top of the hill is Grävlingsberg, there is a "new" ruin there. Two Germans moved in here hundred years ago and wanted to build something that remind them about there home.
---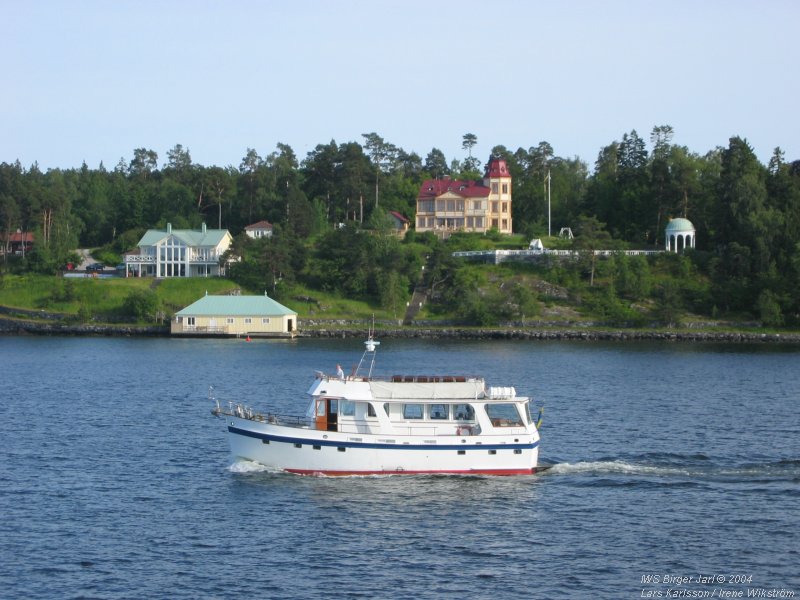 ---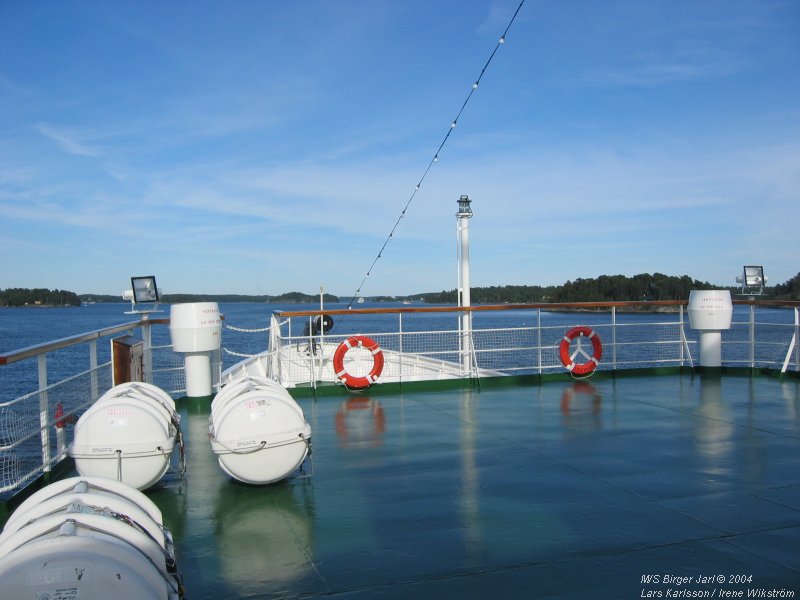 Now we are far away from the city and not many buildings here, more summer houses.
---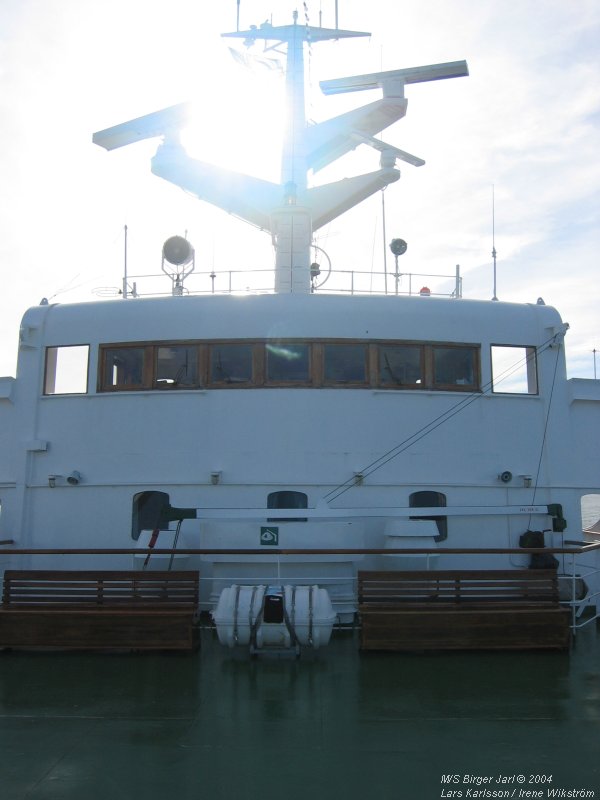 We walked around the boat to see all the exiting things on this old ship. From the beginning it had a steam engine.
---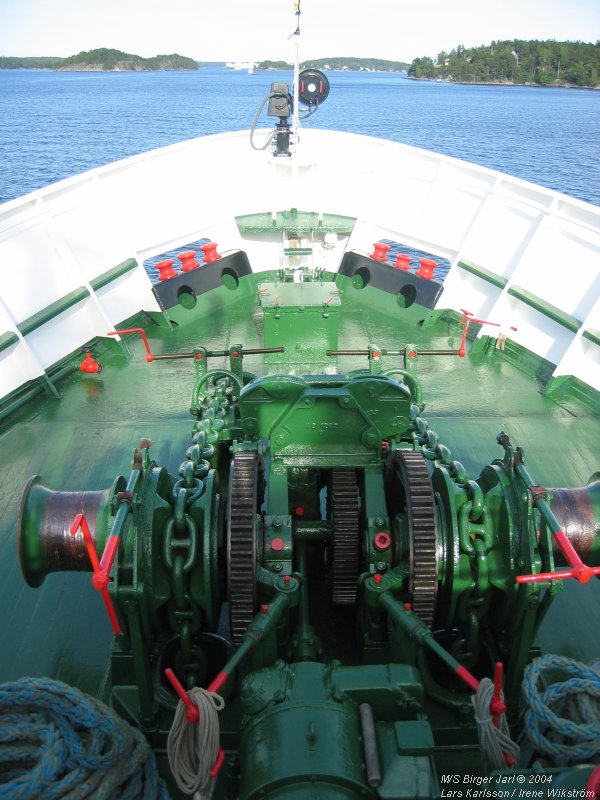 ---
Tynningö: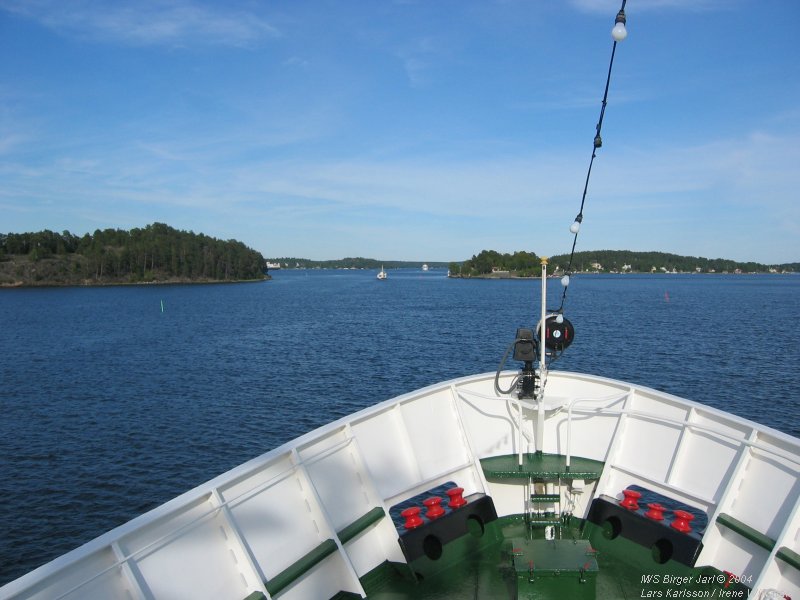 ---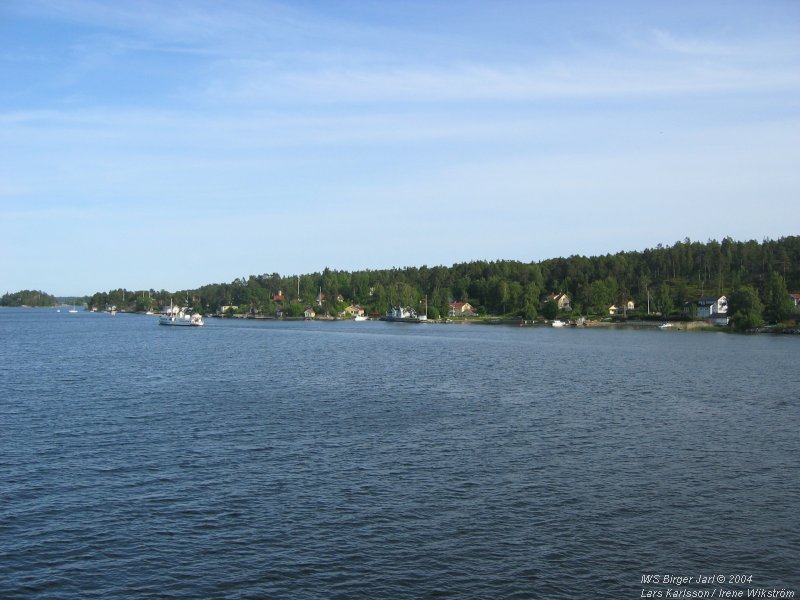 A tug passing by towing a ship, do we need it to? No, in case of no wind there is a Diesel engine on Vega.
---
Rindö: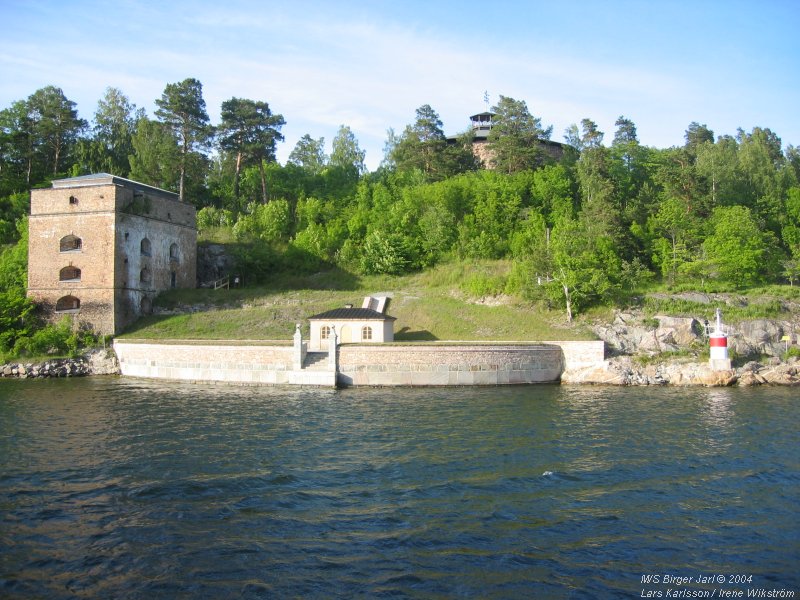 An old defense fort, Fredriksborg.
More to read about Fredriksborgs fästning at Wikipedia:
---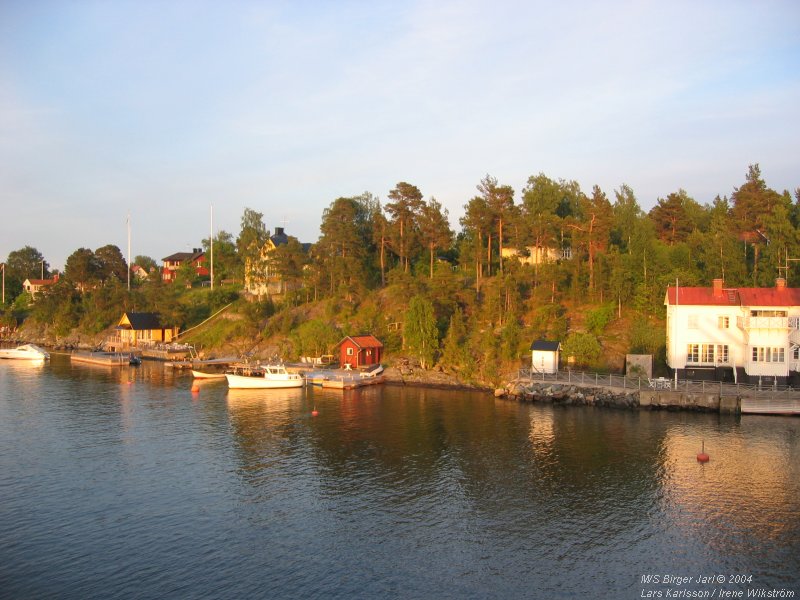 The island Yxlan and the old custom house.
---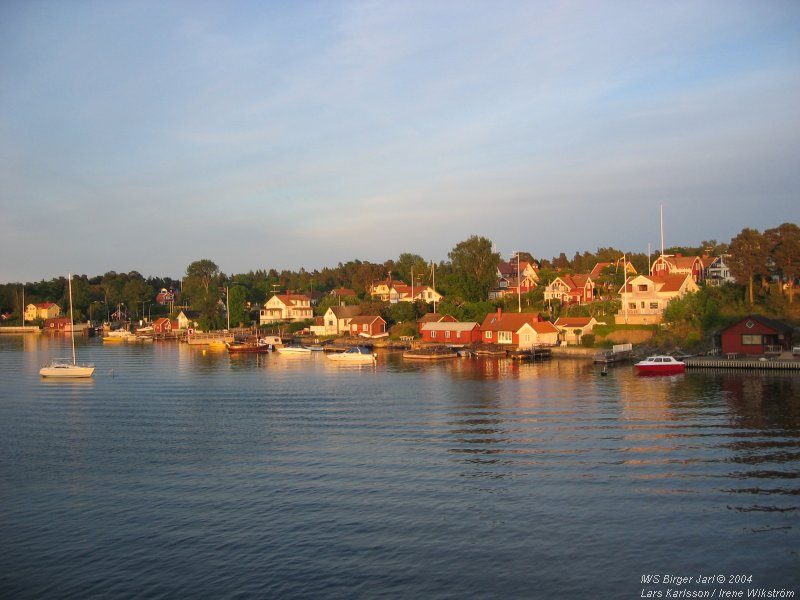 ---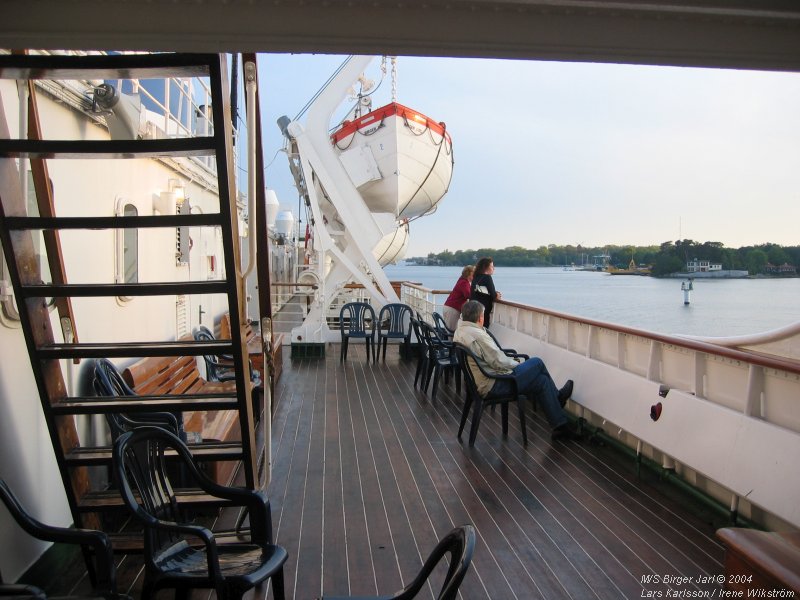 ---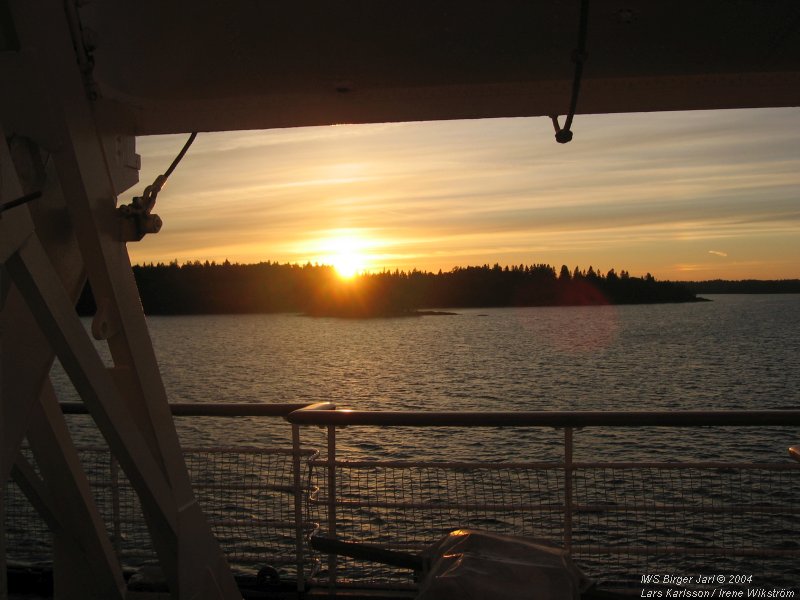 The sunset and and time to go inside. Now we have open sea all the way to the island Åland.
---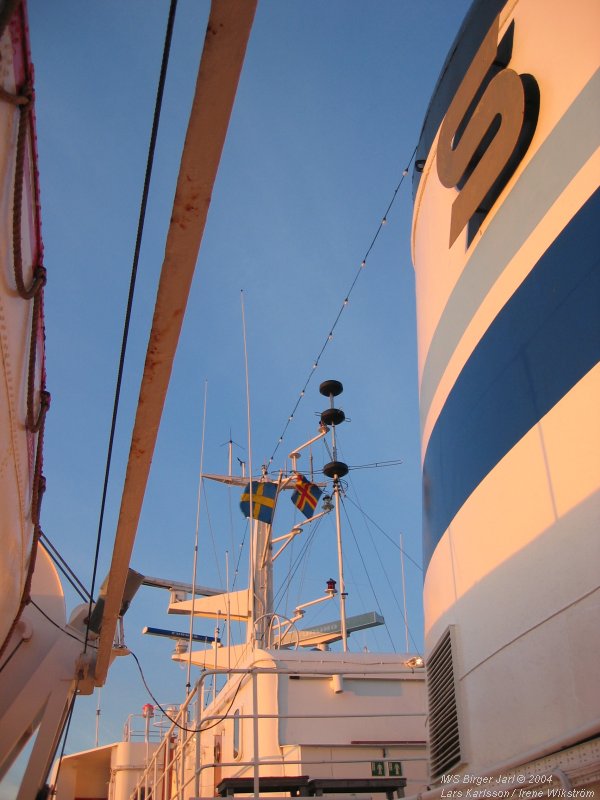 From the beginning M/S Birger Jarl was owned by Svea shipping company, maybe the "S" on the chimney still stands for that name.
---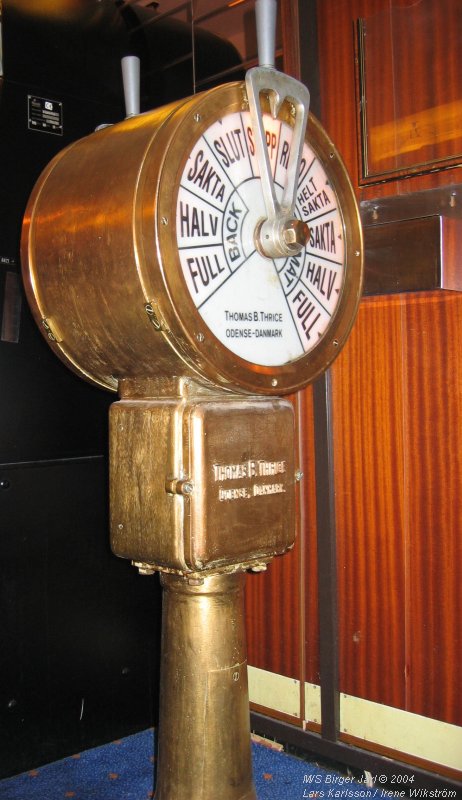 With this device the captain send signals to the machine room how to control the engine.
More to read about the maskintelegraf at Wikipedia:
A couple of hours later we arrived at Åland. Stayed two hours over night and then back to Stockholm. On the home journey we had bad weather and stayed inside the ship. You can still visit this ship, but now it's a hostel, but the restaurant and pub is nice to visit.
The END
---