My travels in Sweden:
2016 years Mariestad Star Party
---
MAK, Mariestad Astronomy Club have arranged a Starparty in September 2016. I and my girlfriend decided to visit that, we had earlier visited the Värmland Star Party that we enjoyed very much.
The Star Party was held in 2nd to 3rd of September, but we already started our car travel five days earlier. We went through Östergötland and Västergötland and looking for old places with Runstones from our descendants, the Wikings. And other even more old traces of old Sweden.
Husaby Furuborg, where we lived
One problem is always to find a place to lived at, this time we found this charming old house in Furuborg. Normally we decide in the evening where to live, this time we planned it a week in advance.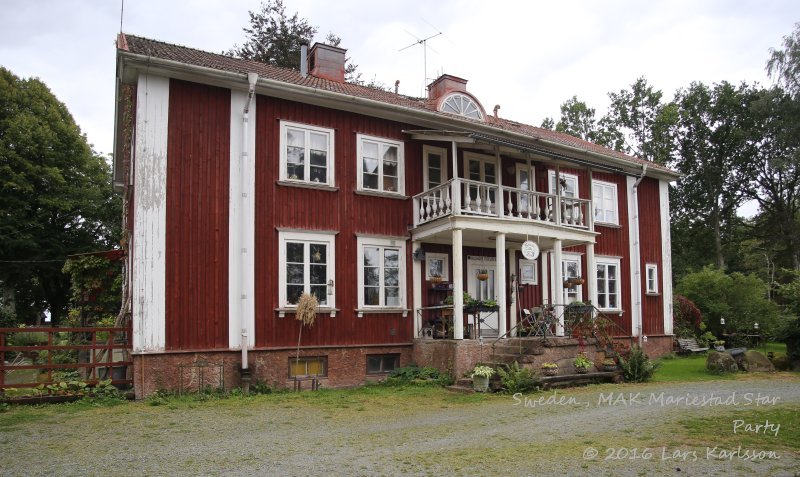 Husaby Furuborg:
The house is an old retirement home built in the 1920s, a very charming old house. From here to Mariestad Starparty it was about 28 kilometers.
I can tell you that it was realy dark here, just a few lamps that has to be shut down. At least it was very dark for me who live in a big city. Maybe a place where you can have your own private star party.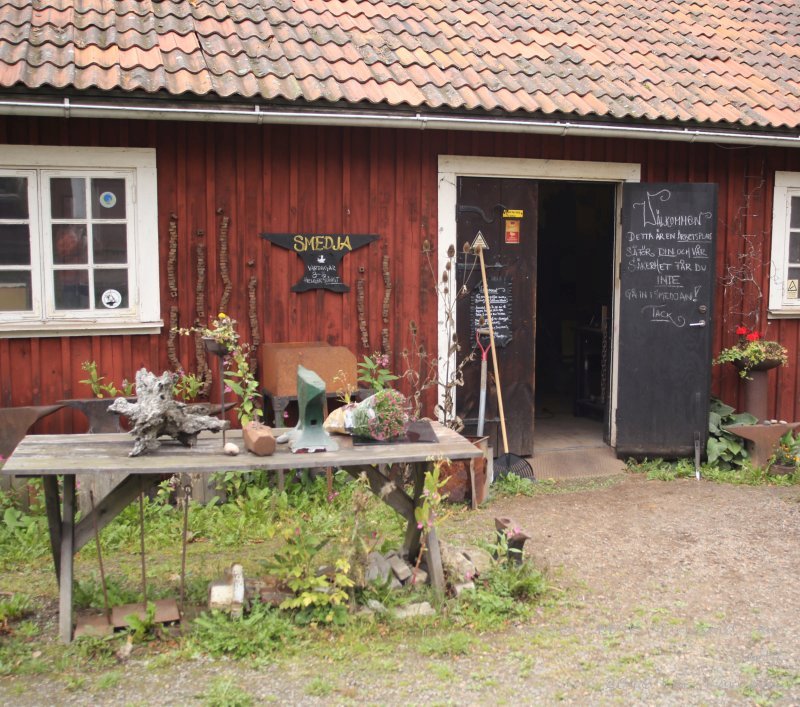 Husaby Furuborg Forge:
Margareta who owns the house has a daughter, Therese, both she and her husband Niclas are blacksmiths and they have a forge on the farm. It was very exciting for me because my grandfather Gustaf was a blacksmith not too far from this place.
---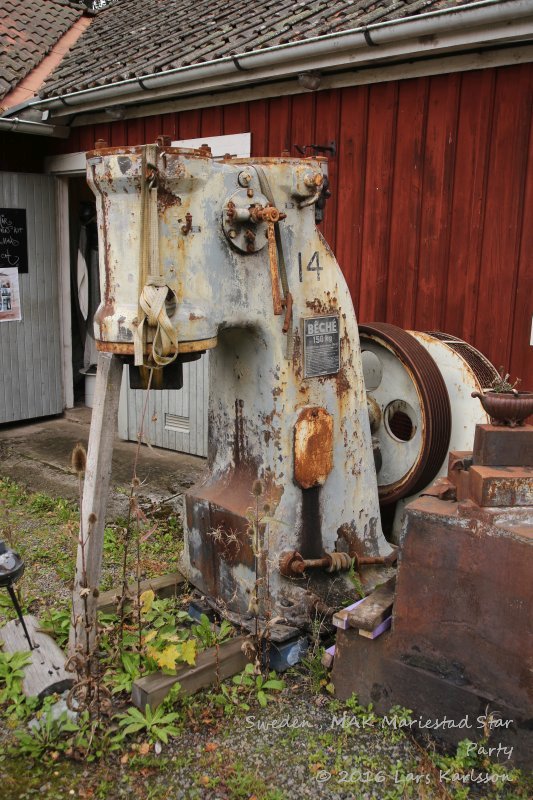 Husaby Furuborg Forge:
Blacksmiths has big toys! My old genes from my grandfather told me that I should stay here!
---
MAK, Mariestad Astronomy Club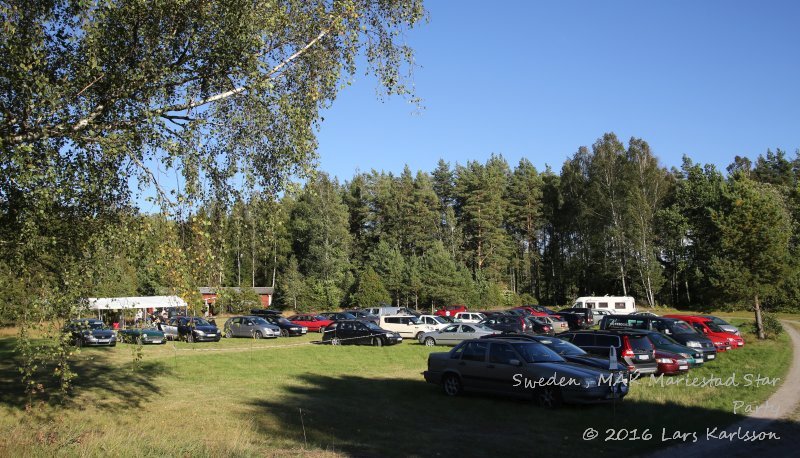 Mariestad's Starparty:
It was a very nice weather and a lot of people come from far away places in Sweden.
---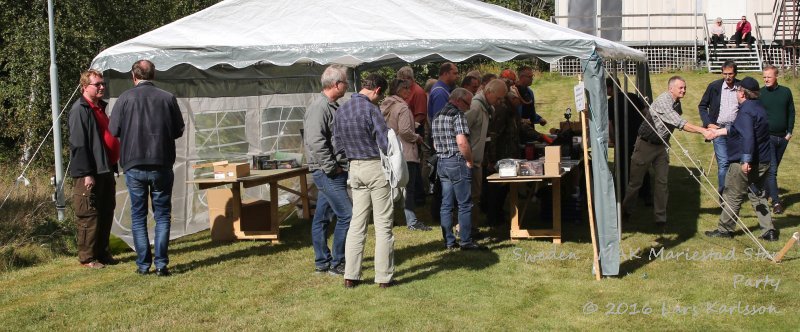 Among other things you could find used equipment here or sell your own left over equipment. Astrosweden was also here and show their equipment.
Here is the link to AstroSweden:
---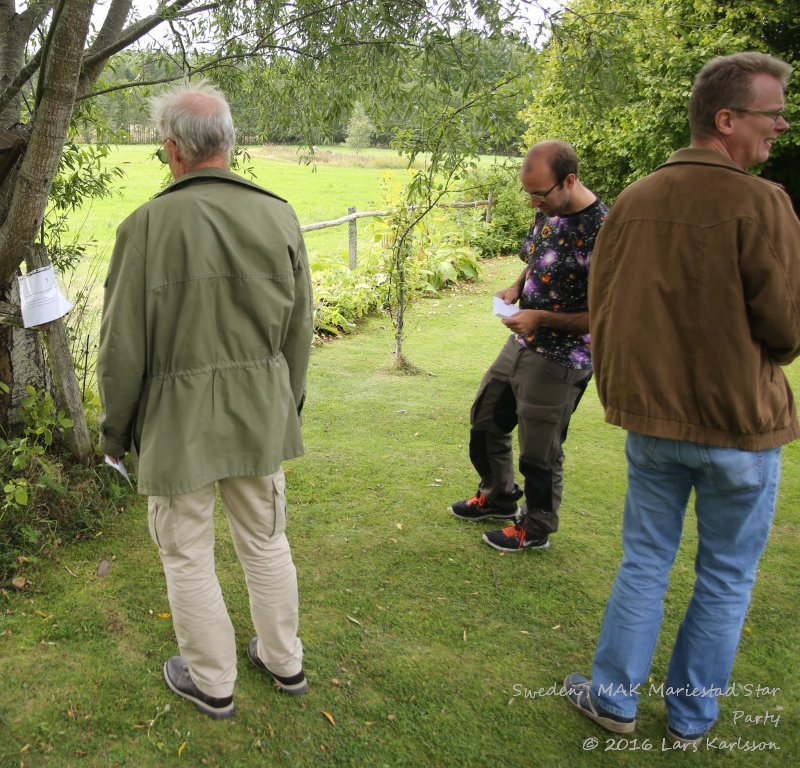 There was a quiz walk, very difficult questions, we didn't get many correct answers. Look at Christoffer's T-shirt, full of galaxies, made of his sister. We don't know if it helped him to answer the questions.
---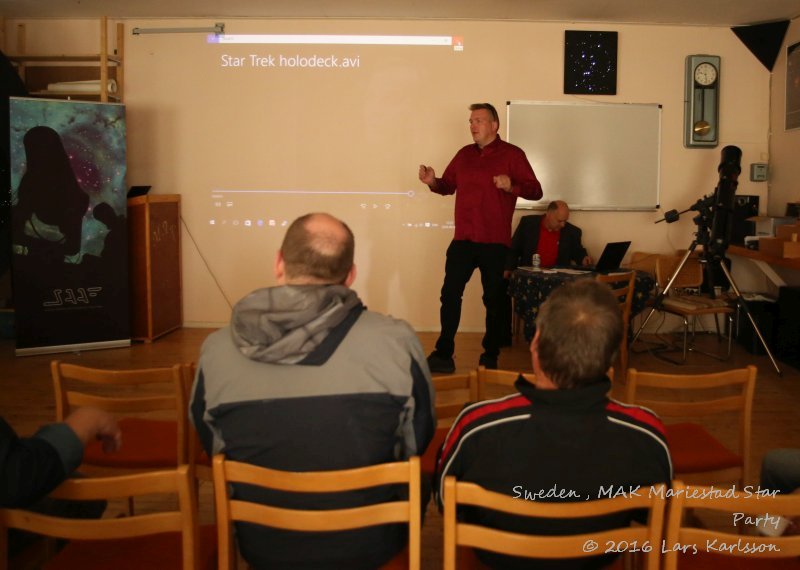 In the middle of the day the talks started. Here is Ulf talking about computer simulated universe and if it's really there and other alternatives.
---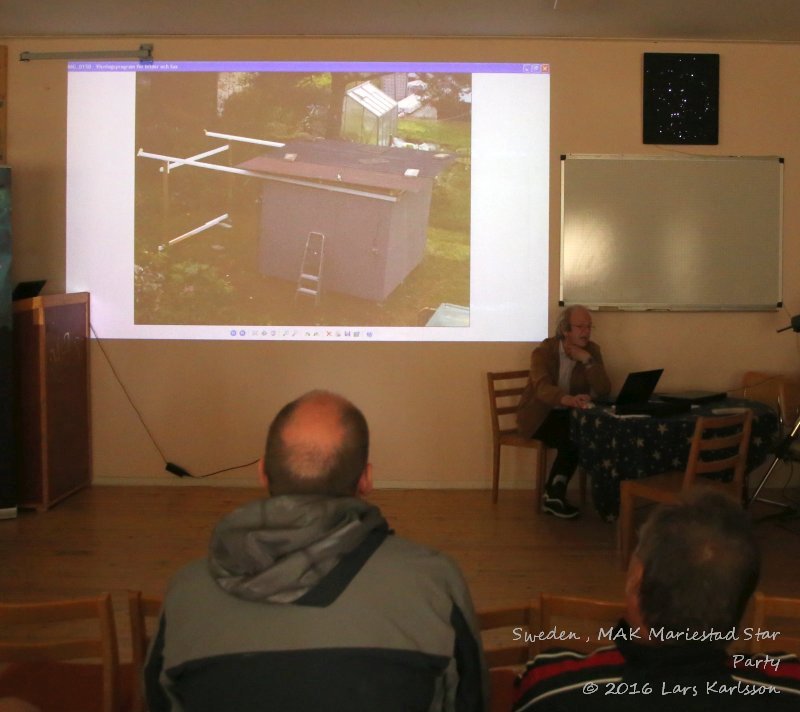 Here is ..... talking about his observatory building project.
---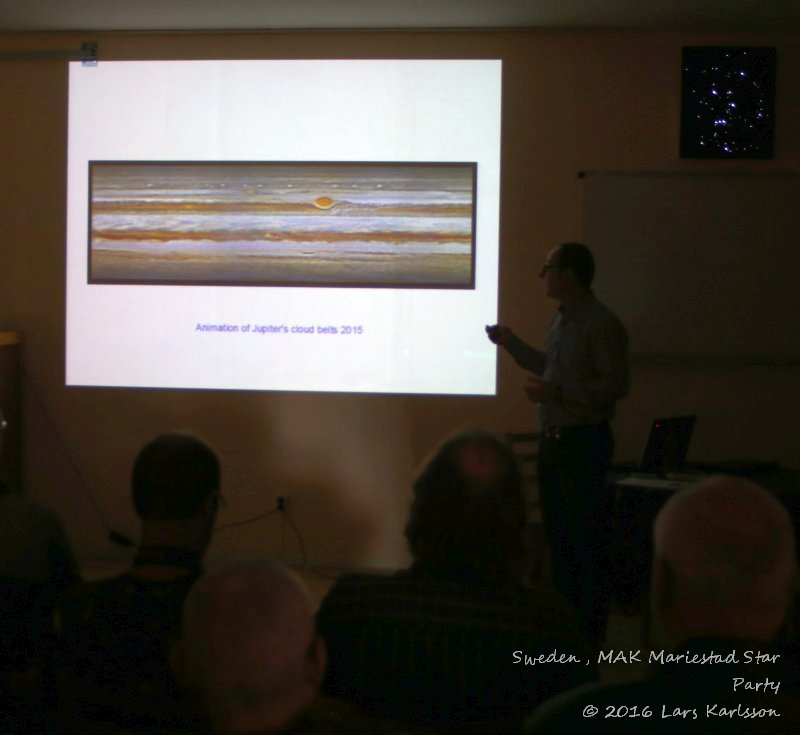 Johan Warell who is an astronomer talk about the Jupiter project. A cooperation from many nations to capture Jupiters rotation.
Read more about Johan Warells projects:
---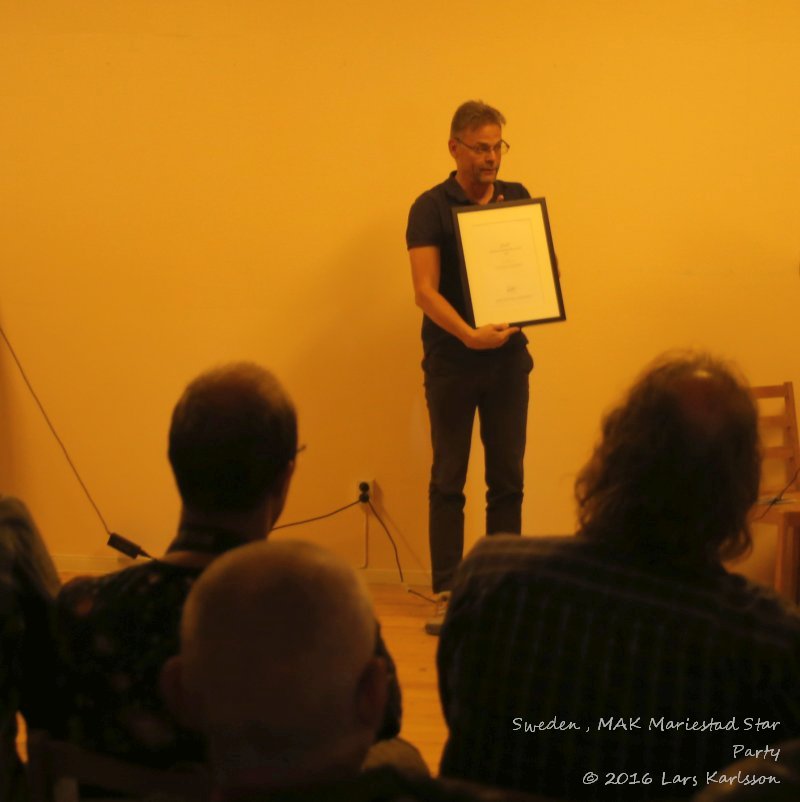 Anders Wettergren advertises out which won this year's astronomy price from SAAF. Ulf Jonsson from north of Sweden got it, he wasn't here and will get the price later.
Read more about SAAF and the price here, sorry, only in Swedish:
---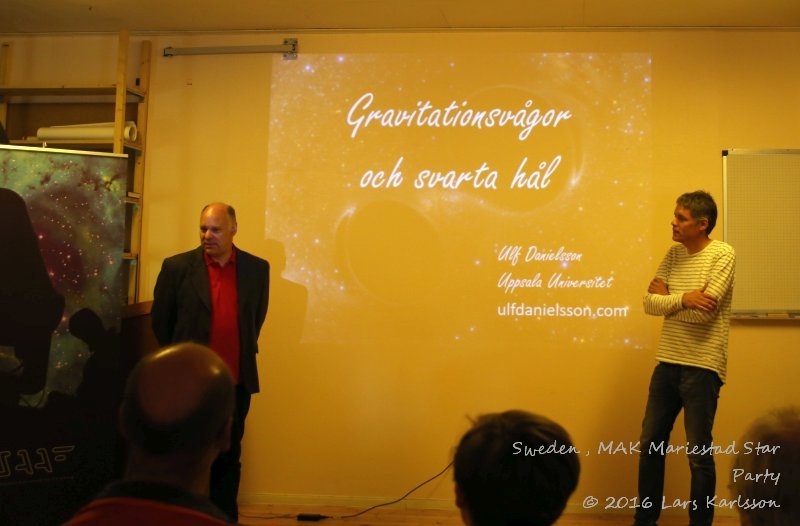 To the left Sören, chairman of MAK, to the right Ulf Danielsson, Professor of Theoretical Physics from Uppsala University talks about gravitation waves.
Read more about Ulf Danielsson, sorry, only in Swedish:
---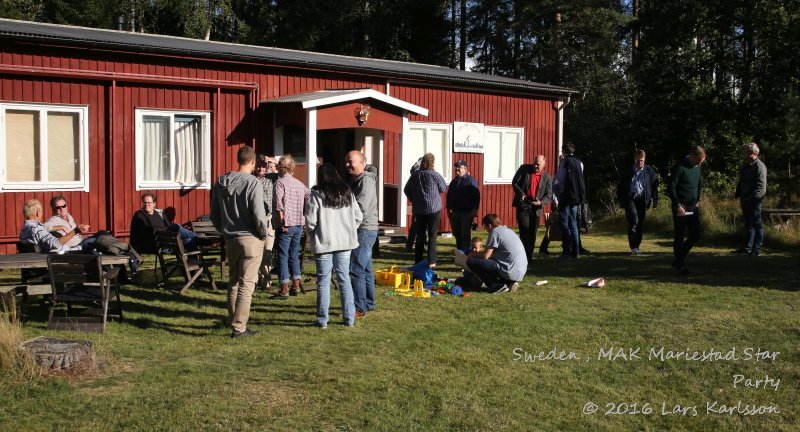 There where a lot of discussion after the talks.
---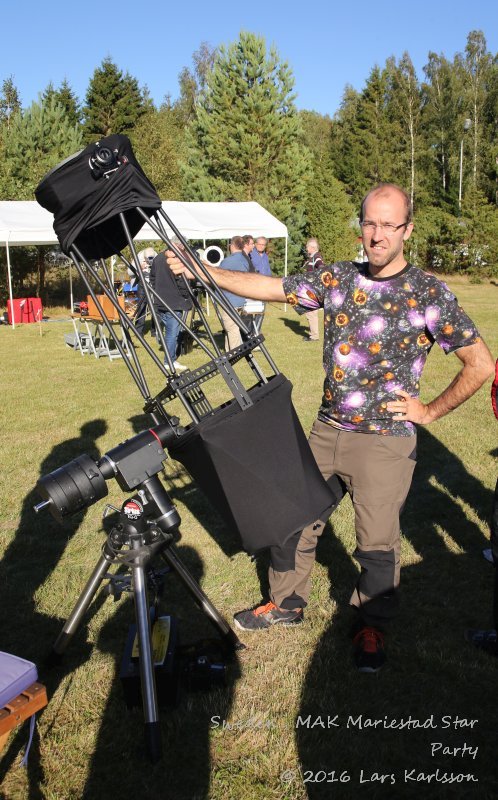 Christoffer has brought his new telescope with him to show us the beautiful handcraft work.
Christoffer told us this about the telescope:
The telescope is a ZW305 12"f5 telescope made of ZWO in China. They have a very small and limited production of telescopes. All rods are made from 100% carbon fiber and frames are made of aircraft grade aluminum. Very well built telescope that impresses many. The optics are very good. M13 is very fine in this telescope and the stars are like tiny needle sticks even at 100x magnification.
Read more about ZWO telescope making:
Christoffer is a member of the Jupiter project.
---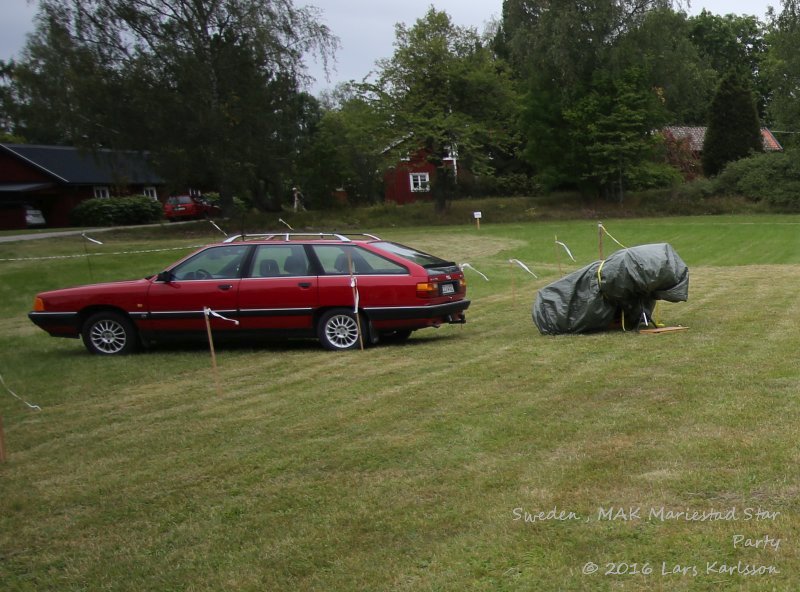 Under the tent is a big bino viewer Dob 15". It interested a lot of people. Håkan has more information of this fantastic instrument.
The 15" binoviewer is owned by Sten Arne from north of Sweden. It has two 390 mm (15 ") f4.2 mirrors from Joel von Knorring and he built it about 10 years ago. The first time I heard about it was through Joel and they had then recently been to the Sahara Sky with it. Must have been impressive and Fritz (the owner of the hotel) spoke warmly about it when I was there last spring at the hotel.
It is used with Panoptics 24 mm and Nagler 13 mm eyepieces (126x and 68x magnification). You sit (or stand) very good almost inside the Dob and it gives an amazingly nice bino feeling. Ok, it gets a reclining position if an object is low to the horizon. It's sort of a 'dome' in front and a bit of a 3D feeling when the eyes touching the eyepieces.
The Wild Duck Cluster M11 was my first object I observed in it and it was amazing. So fun to see it at last. It's a lot of work to keep this instrument adjusted, so an owner need a bit of enthusiasm. The entire instrument can be air shipped and it is well thought how it is stored in the boxes (I was there on Sunday when it was taken apart). I can imagine to have an instrument like this, but you have to sleep on things of this importance. I hope Sten Arne takes it to the ITT meeting in Austria at this month's end.
Thanks Håkan for the information!
---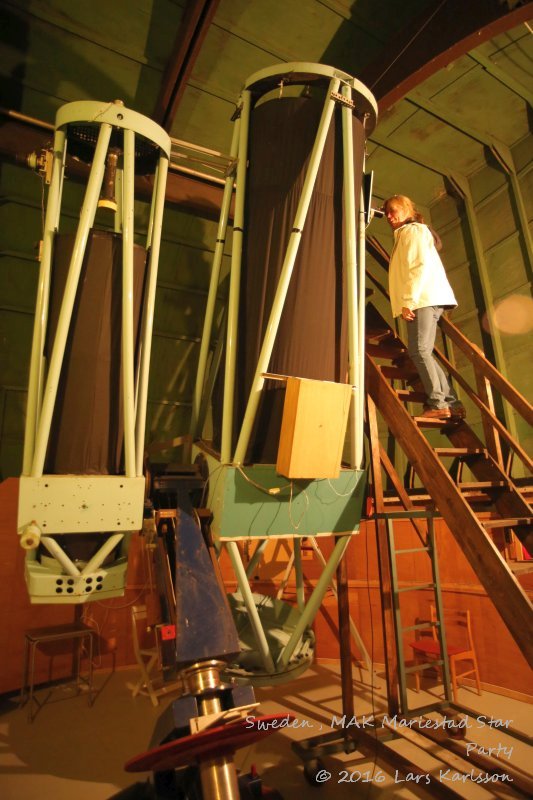 The big event was when we visited the bigger telescopes. In a nearby observatory there is a hugh telescope, and not only one, there are two! It was built by Fogelqvist many years ago. It was sadly to hear that when he was finished he was so ill that he couldn't use it very much. Lately they have started to modernize it with an another drive and other things. The telescope to the right is a 24" or 0.6 meter diameter Newton. Gunilla has climb up the stair to look into it. I will give more data when I get it about this fantastic telescope.
---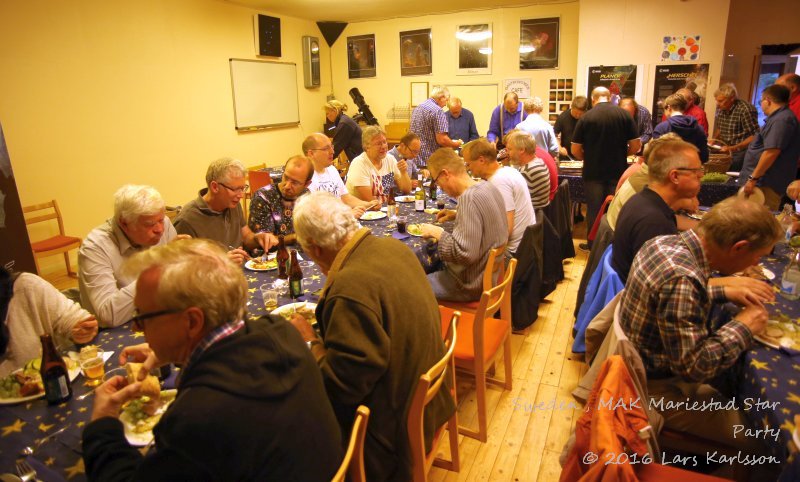 In the evening there was dinner with chicken, roast beef and pork.
---
Maybe you live close to Mariestad and want to join the Mariestad Astronomy Club?
After the dinner it was time to do some astrophotographing. We where lucky to have a clear sky.
This is what I got with my portable Star Adventurer mount. We had two cameras mounted on it. One Canon EOS 6D with a Sigma 150mm f2.8 lens and one Canon EOS M with a Canon 22mm f2.2 lens:
The END
---