My travel in Europe:
Tenerife, island of Spain
---
One week by walk, bus, boat and car at Tenerife, 2016
---
Planning our Tenerife trip:
This travel we didn't draw very deep plans for, most take the days as they come. It wasn't many years ago we visited it before. We booked a hotel in North at Puerto de la Cruz for three days where we stayed the last time, then four days in South, Costa Adeje.
Google Map over Tenerife:
---
Day I: Puerto de la Cruz:
Arlanda Sweden: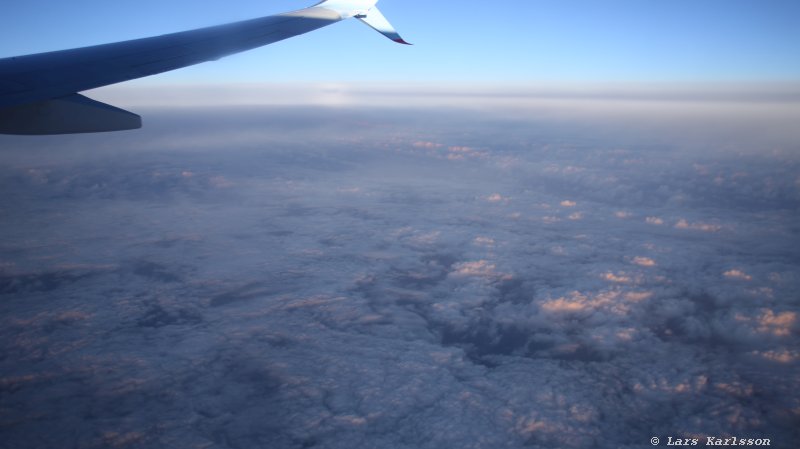 We left home about 3 pm. We booked the flight ticket and the hotel separately. We then have more freedom to chose where to stay.
---
Puerto de la Cruz: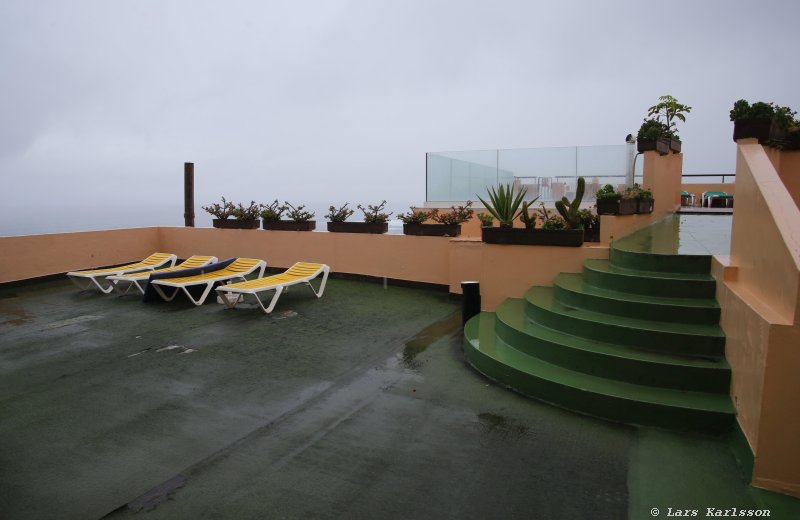 After we had installed us in the room we took the stairs up to the roof to have a view from the terrace we had read about. Puerto de la Cruz has more clouds and rains compare to the South of island. But we like the old town and all the restaurants you can find here.
At Wikipedia you find more information about Tenerife:
We found that we was alone on the terrace, then we walked indoors again to see what's there.
---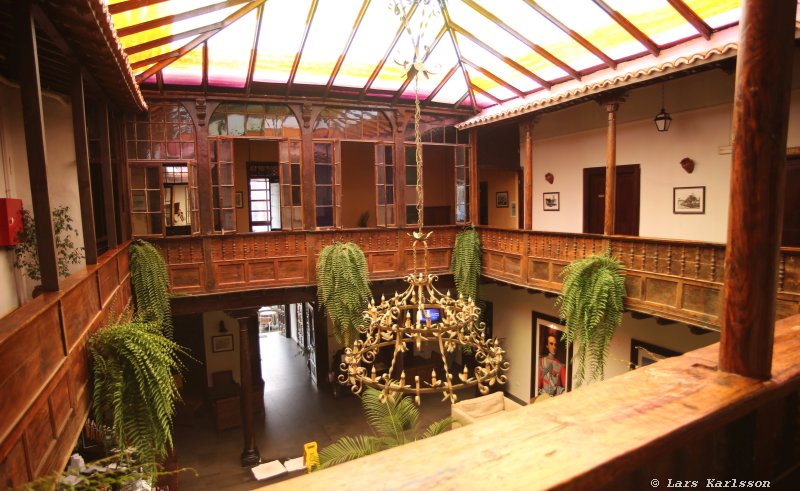 The vestibule with it's big roof windows.
---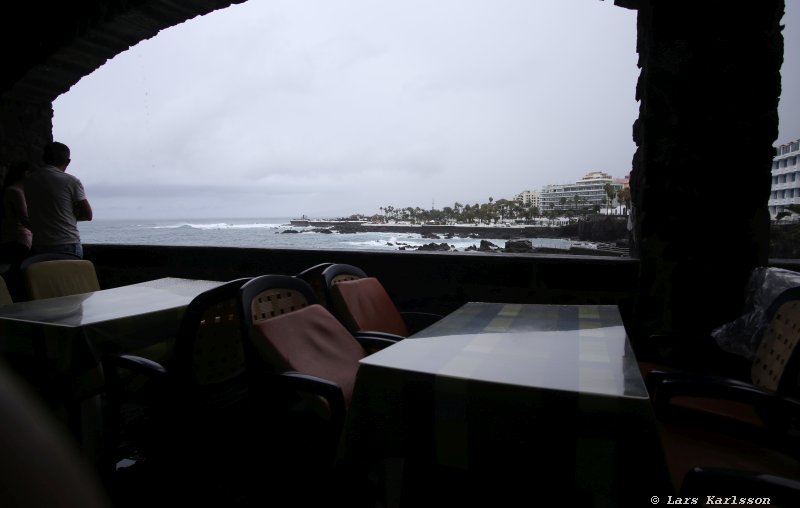 Last time we visited Puerto de la Cruz we found this nice restaurant built inside the rock.
---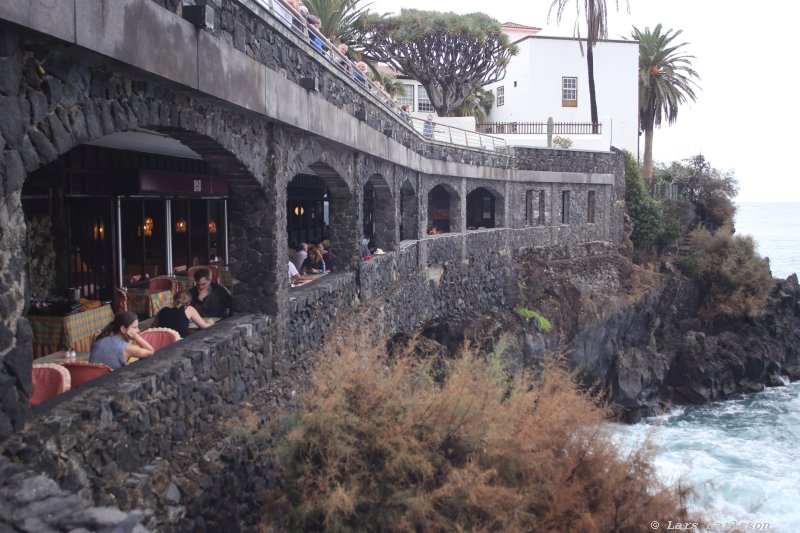 Sitting here and listening to the rolling waves is a fantastic experience.
---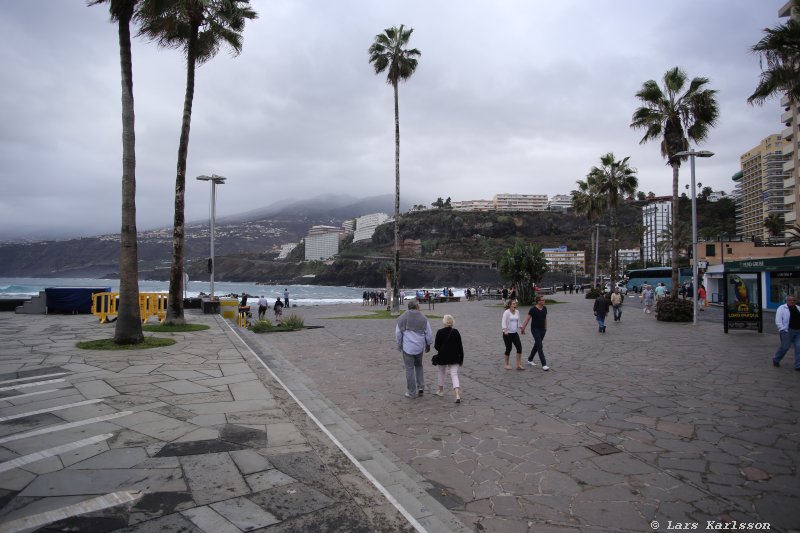 ---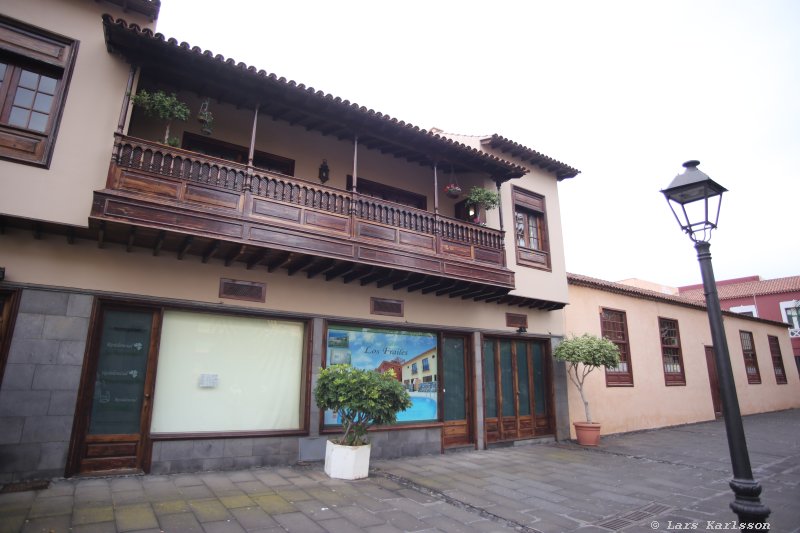 These kind of wooden balconies we have seen in many Southern Europe old cities.
At Wikipedia you find more information about Puerto de la Cruz:
---
---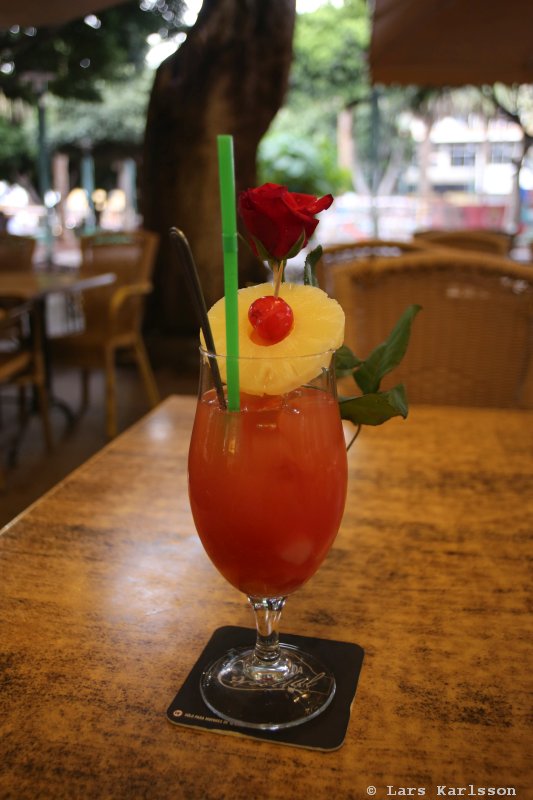 ---
Google Map bird eye view over Puerto de la Cruz:
We lived in center of old town.
---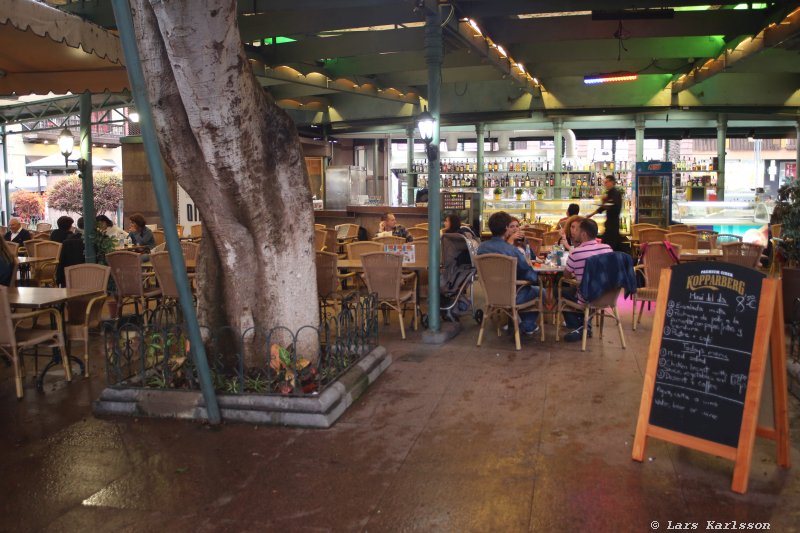 An early evening dinner before we go back to the hotel, we was a bit tired after the long travel.
---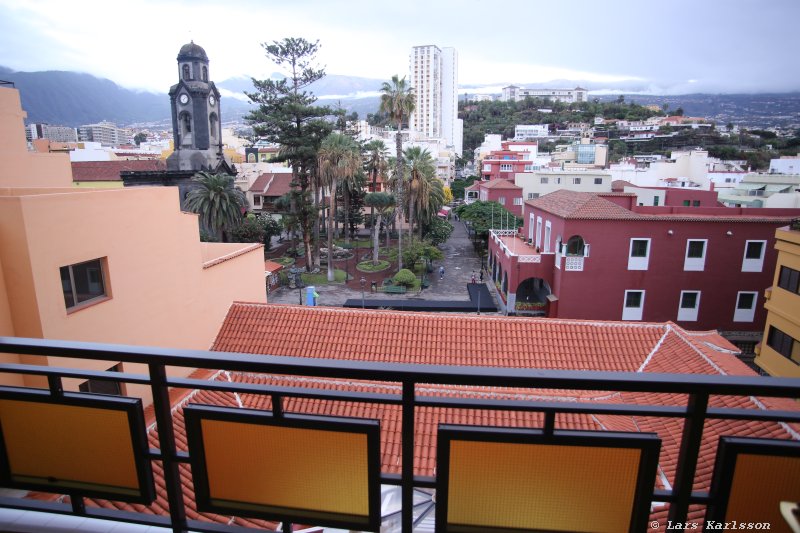 ---