My astronomy project:
Building a battery box and an astro server
---
Content:
Note:
I take no responsibility or liability for what are written here, you use the information on your own risk!
---
Page I.8: Cleaning up installation
In an attempt to bring order to the clutter in astro box I bought at the auto parts store self-adhesive Velcro. Very easy to attach and handy when you need to take apart electronics boxes.
---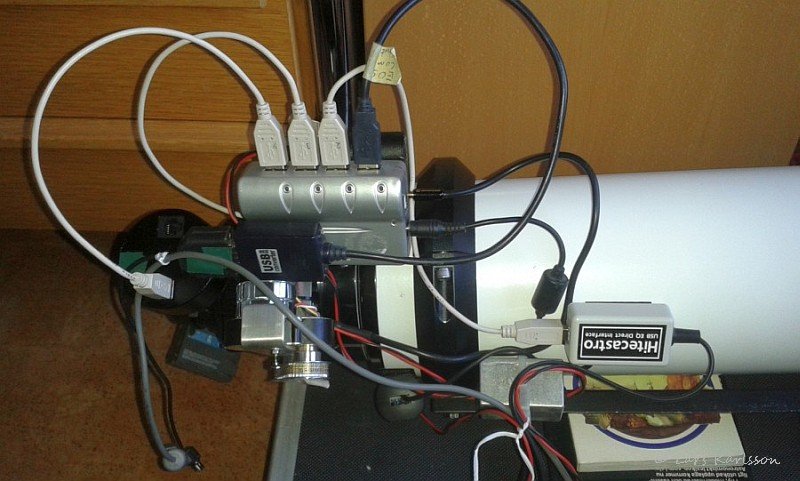 It looks a bit safer now, no cables become trapped, especially when motor focus leave from parking mode it is easy for any cable to rip off. There are now two USB cables and a power supply down over the mount and one to the computer. Later I bundle the cables when I have done all the tests.
---