My astronomy project:
Building a battery box and an astro server
---
Content:
Note:
I take no responsibility or liability for what are written here, you use the information on your own risk!
---
Page I.7: Get rid of messy cables
Today arrived the special USB Type A to Type B cables of 25cm. I bought them at Cable World
http://www.cableworld.se/
at the cost of 2 Euro each and 2 Euro in shipping.
---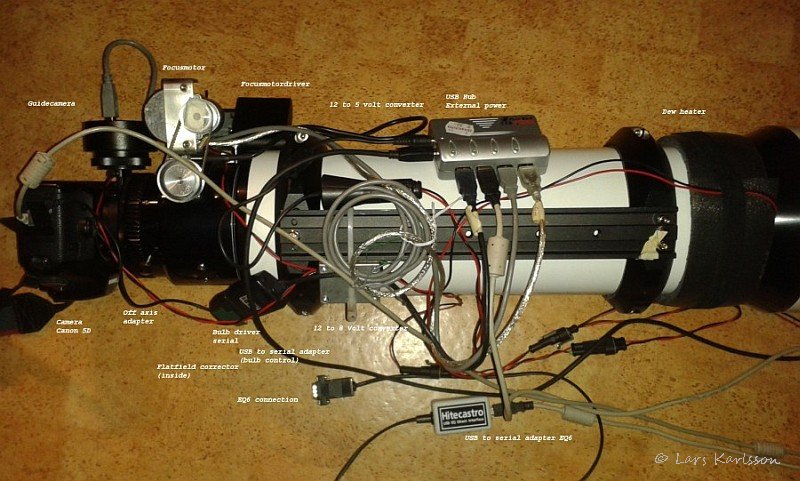 How it looked before, quite messy but this was of course during the testing phase.
With the new short cables it gives a clean look. The cables are quite thin and smooth in room temperature. We'll see how it goes in the cold, the speed performance is probably pretty bad considering how thin they are. The test I have done has not revealed any problems yet in terms of the contact between the PC and the USB devices.
---