My astronomy project:
Building a battery box and an astro server
---
Content:
Note:
I take no responsibility or liability for what are written here, you use the information on your own risk!
---
Page I.11: USB-Hub and focus driver holder
Now it's time to do something about the messy impression of all cables.
A friend made this aluminum plate, the bolt that hold the dovetail to the tube rings also hold this. I have also rotated the focus unit towards the RA axis to get it more compact and in more balance. Up to the right is the guide telescope, I mounted that when I change to a 3" field flattener, maybe I can find parts to build an off-axis adapter once again.
---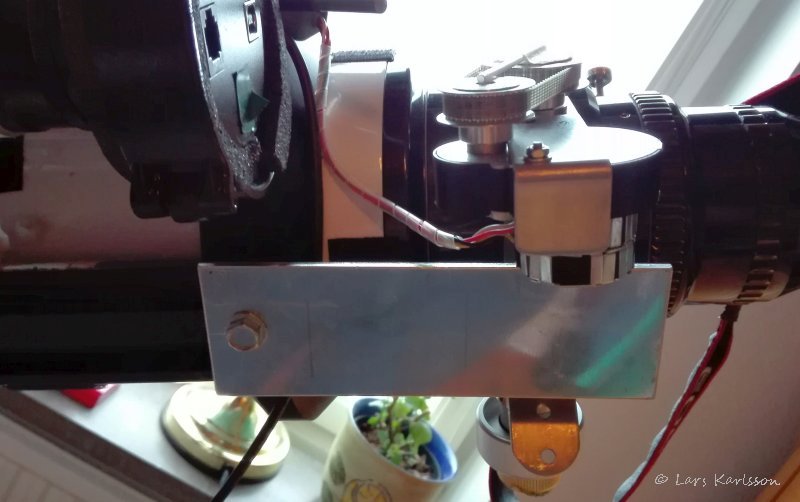 On this plate I will mount the focus driver on front and on its backside the USB-Hub. I will draw them with Velcro.
---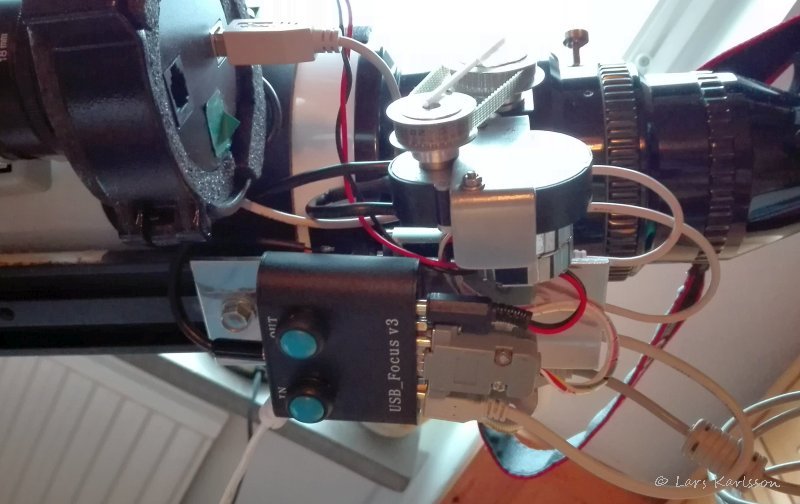 Now it looks much better and I can have shorter USB cables.
---