My astronomy project:
Building a battery box and an astro server
---
Content:
Note:
I take no responsibility or liability for what are written here, you use the information on your own risk!
---
Page I.10: Replacing USB-Hub
One problem that I have had is that the USB-Hub is a little bit to big, it's barely that I can close the telescope box. And I can't place it close to the devices it connects to so I have to have longer cables than necessary.
I have now find this little used device.
---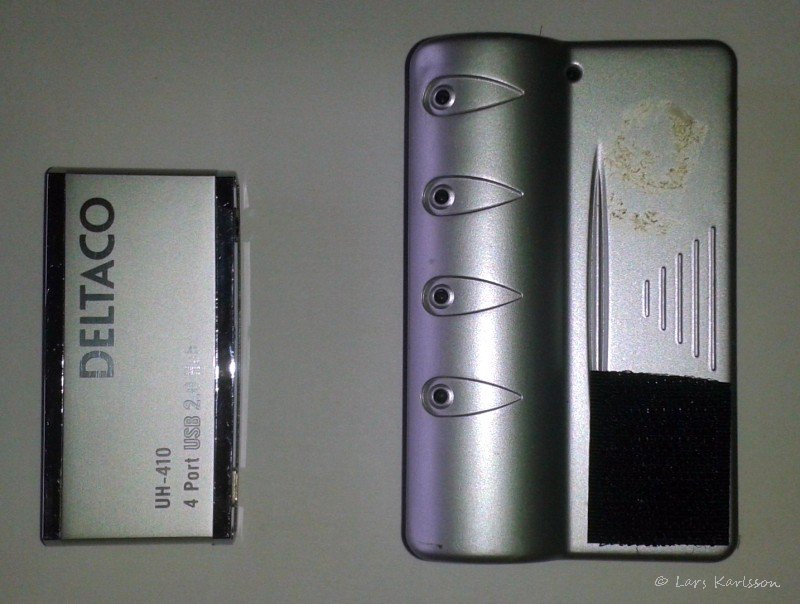 It's the one to the left, a Deltaco UH-410 micro hub. That small devices normally don't have an external power inlet, this one had but no power adapter come with it. And anyway I don't have any use of a 230 volt adapter, I need a 12 volt to 5 volt adapter. I already have one, it's just that the connector was of the wrong size. I just soldered an extra connector to it with correct size.
I also tried to have it without the external power, but then as I already have experience from the data communication will fail.
---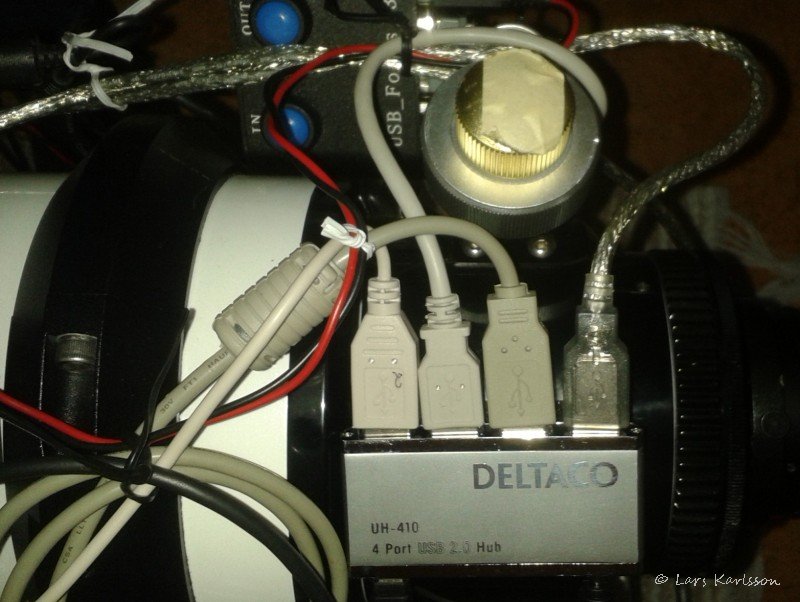 Here the hub is mounted on the telescope with the USB cables connected. Much better, just have too test that it works also in the cold.
---