Car meeting at Vagnhärad 2018
---
Sillen Cruisers:
After I had visited so many car meetings this summer I wanted to see something new. Looked at internet and found that there is a car meeting in Vagnhärad every Monday in the summer, about 70 km south of Stockholm. It's the club Sillen Cruisers that arrange the car meetings. The road from Stockholm to Vagnhärad is a very nice road to drive at, there is also a ferry that cross Skanssundet if you take this small road. But drive carefully, there are lot of wild animals crossing the road in the evening.
Here you can find when next Sillen Cruiser event is scheduled (only Swedish):
---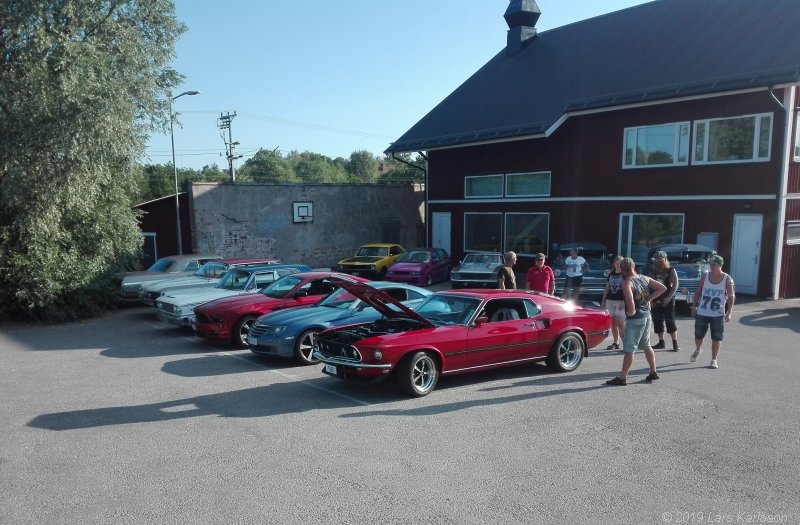 One of three parking lots, it isn't as big as other places, but the cars are very interesting to see and and have a talk to the owners.
---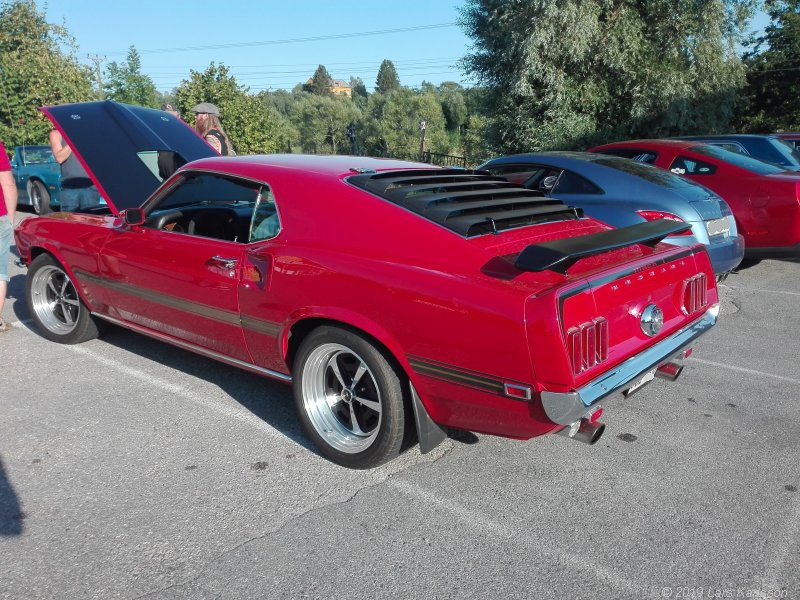 On the 1970s I almost bought a car like this, a Mach 1 Mustang, 1969, it was red too. Someone must have spent many hours to restore this car, more then 50 years old. My first car was a very rusty Mustang and it was only ten years old at that time.
---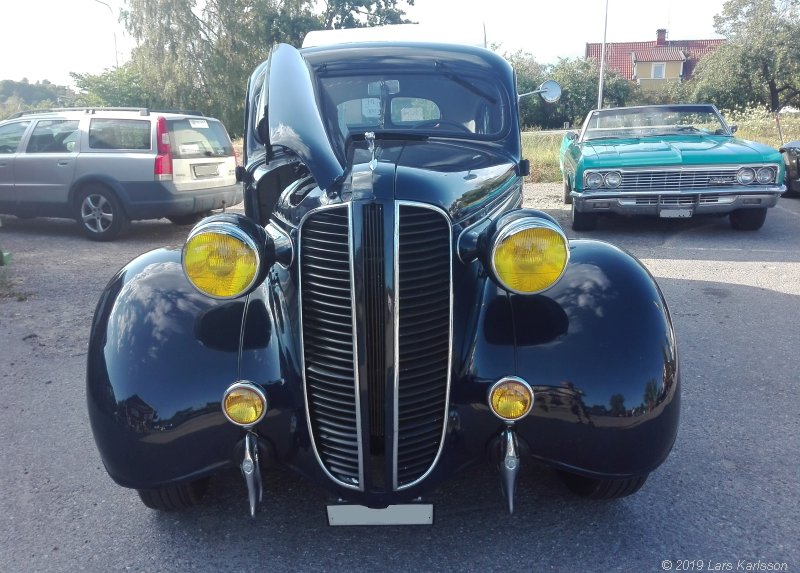 This car was really interesting for me, my father had a Dodge four door 1937. You can read more about my father's Dodge and this car here.
---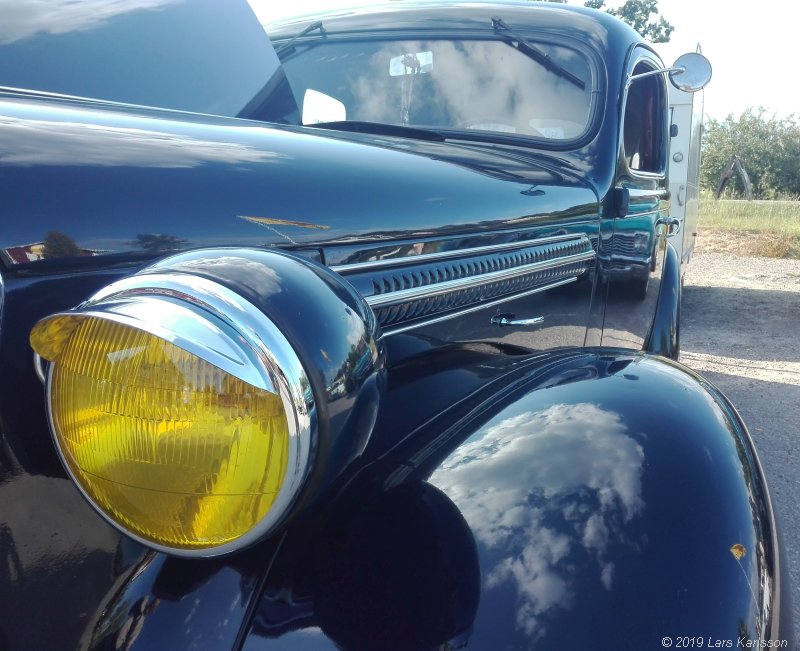 Blue paint and yellow head lights looks great!
---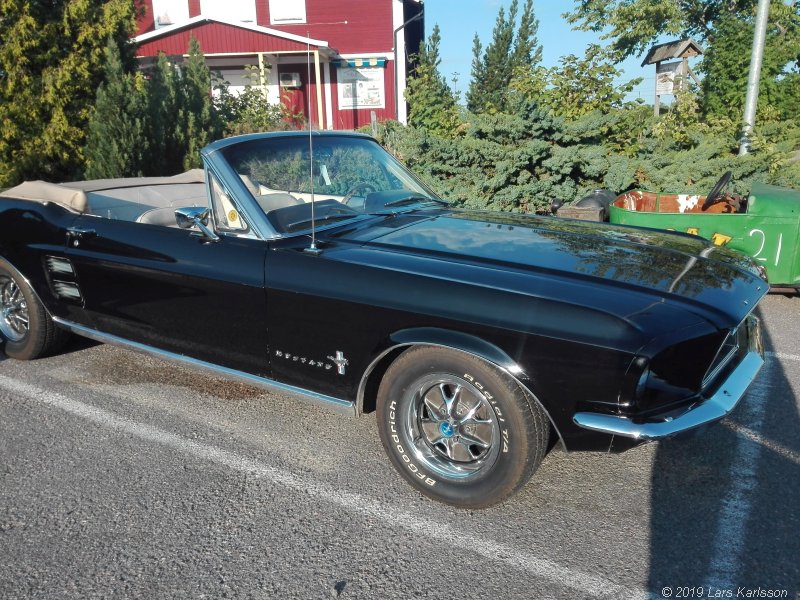 A Mustang convertible 1967, when I talked to the owner he said that it had a 390 engine, not very common. When I was about 17 years old I looked at a Mustang convertible with this 390 engine, it was at the car dealer Kungens Kurva in Skärholmen, close to where I lived. The owner told me he know that this car had been at that car dealer. What a coincidence, when I took a closer look I see that this car had been painted green earlier, exactly as the car I look at 45 years earlier, this car!
---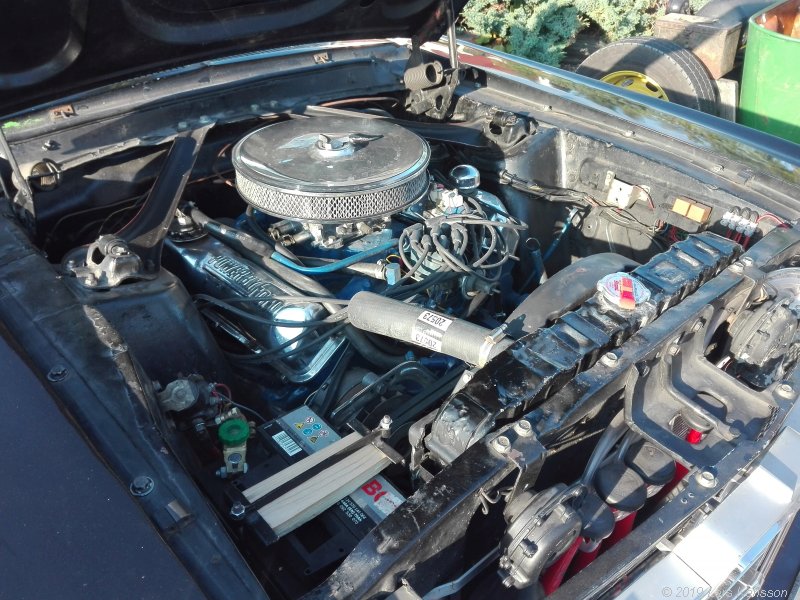 Oh... what a look! I was very eager to buy that car 45 years ago, but it was a bit too early, didn't have any driver license yet.
The Mustang 390 GT is very famous because of the movie Bullitt with Steve McQueen:
If you haven't seen the car chase between the Mustang and the Charger you have missed something important in your life!
---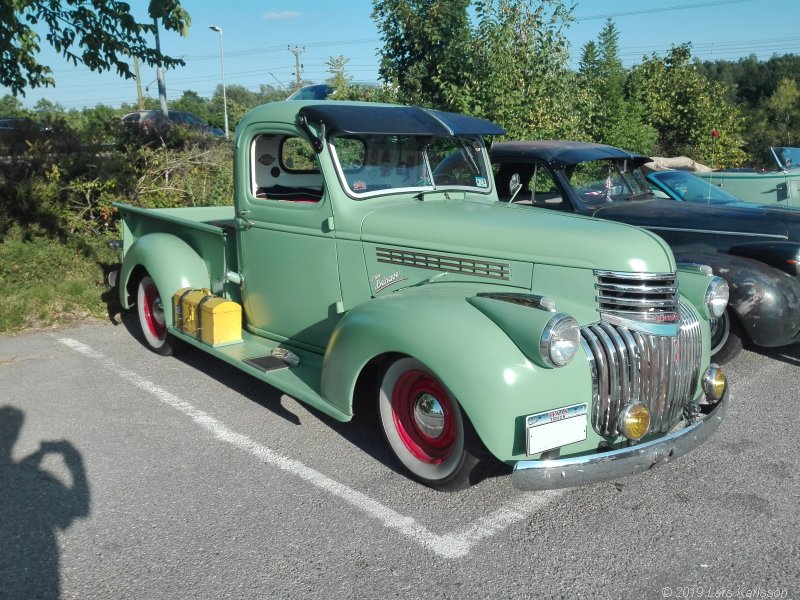 A Chevrolet truck, they are called Step Side when built like this.
---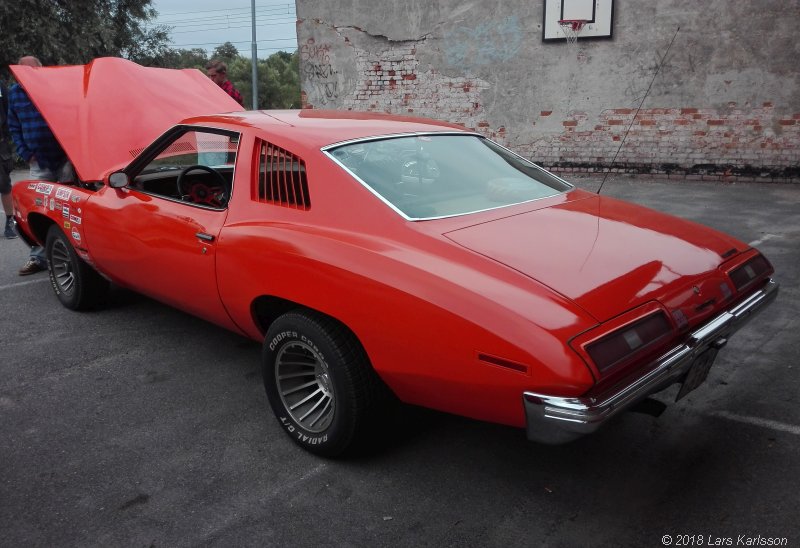 It's a Pontiac and I think the model is the Grand Am from 1974.
---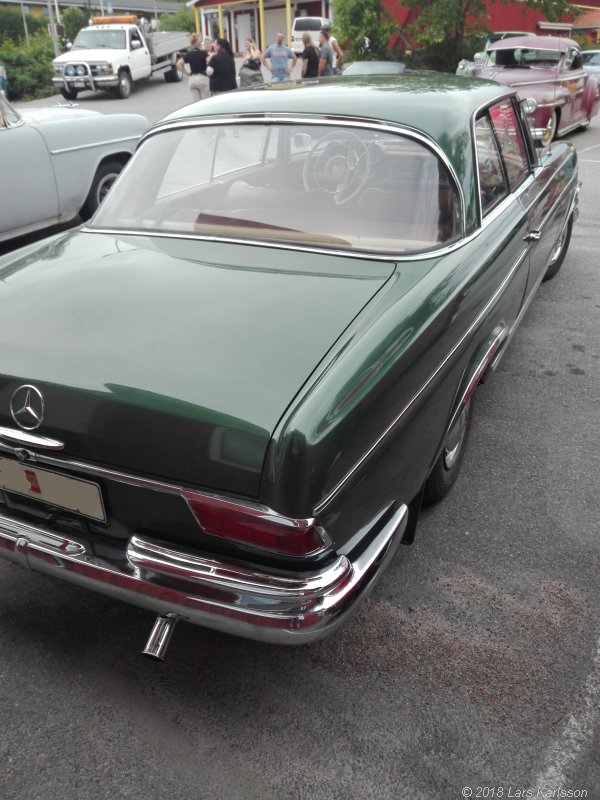 A beautiful Mercedes Coupe, maybe 1967 years model. It has a six cylinder engine, some of them have direct injected fuel system.
---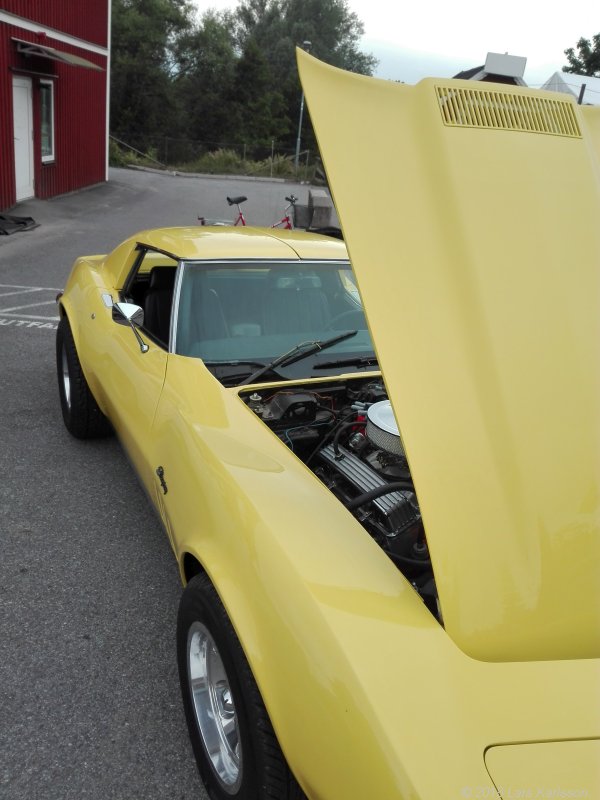 Chevrolet Corvette 1969 with a small block Chevy engine.
---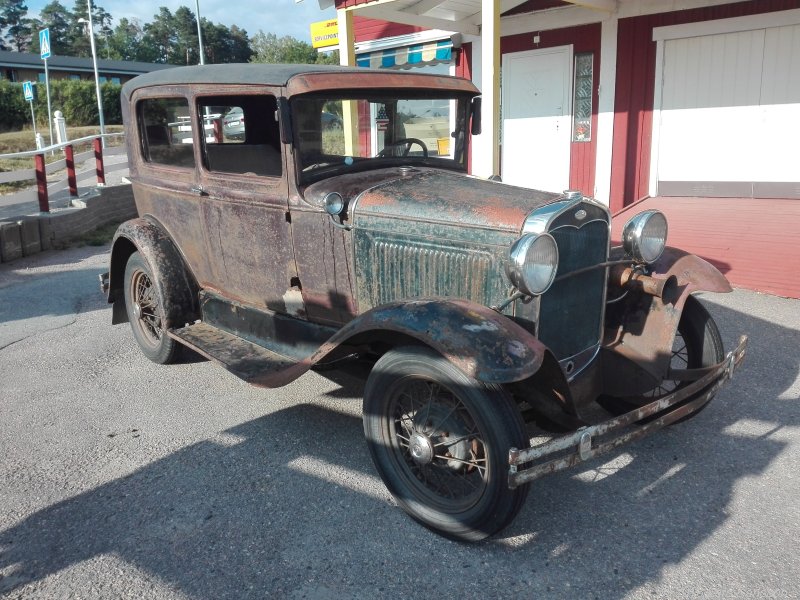 Opposite the parking lot it has arrived some very old cars. It's a Ford but the year? Maybe from the 1930s.
---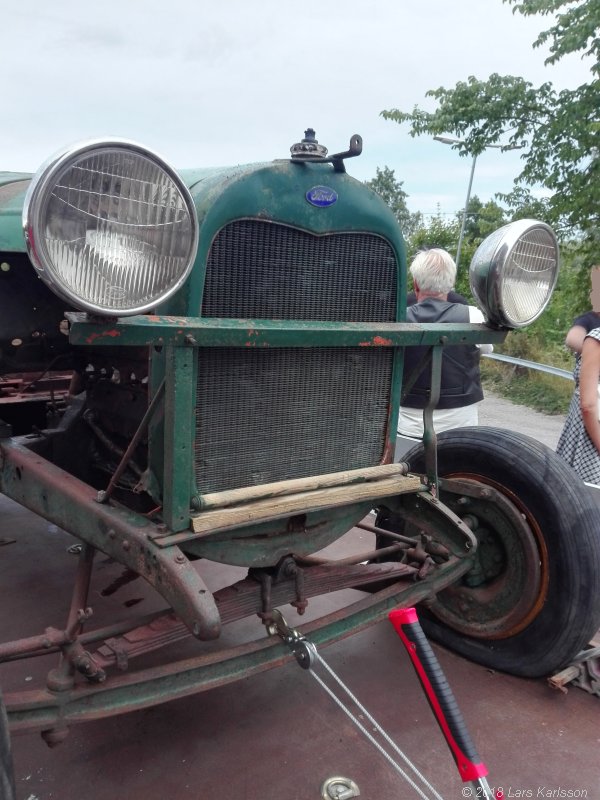 This is an EPA tractor, Swedish farmer had problem during the WW II to get needed machines. It was very common to rebuild old cars to tractors. Even when I grew up they were common, but not for the farmers, it was young people who could drive this tractors legally already when they were only fifteen years old. I don't understand why I didn't build an EPA tractor when I was fifteen years.
---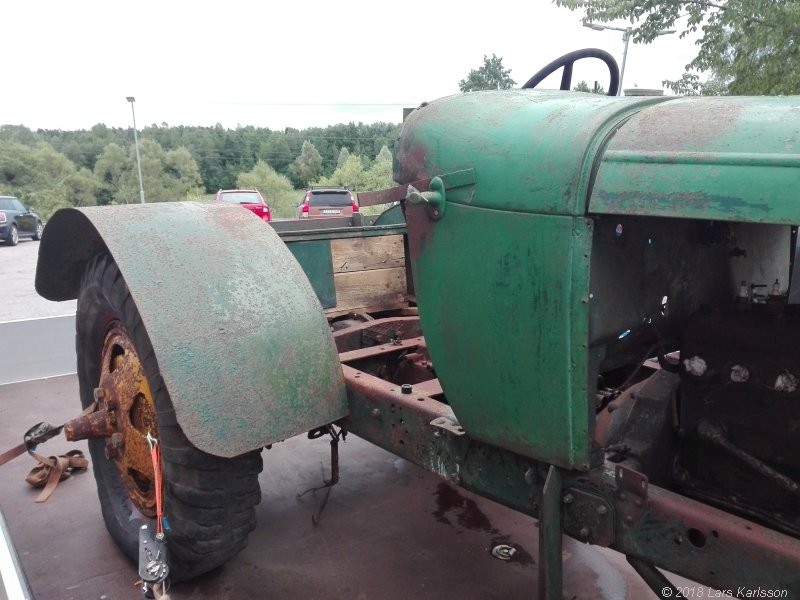 More information about EPA traktor (only Swedish):
---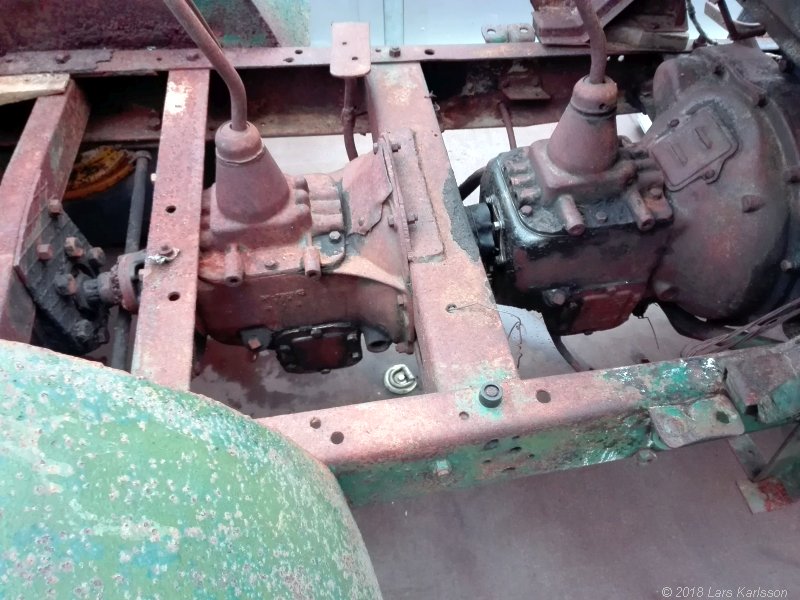 To have an EPA tractor legal it must be of the construction to not let its maximum speed overcome 30 km / hour. Normally solved with an extra gearbox, the second gearbox is locked to 1:st gear, no rear springs are allowed.
---
Restaurant Utsikten:
There is also a cafe and restaurant here where you could get a cup of coffee or something to eat: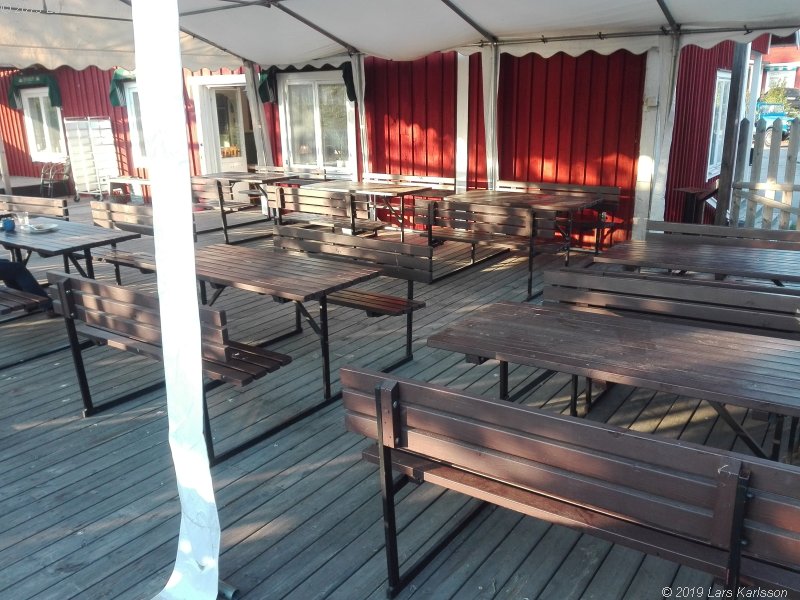 Strange, it was a wonderful weather, but not many people here, some soccer game or?
---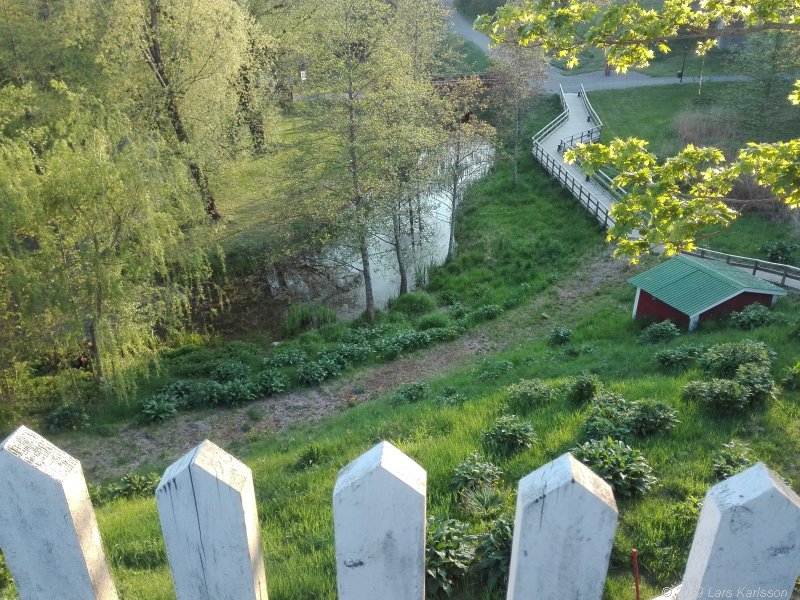 From the restaurant there is a view over Trosaån (Trosa river). Thousand years ago this river was much wider and it took our old Vikings from Trosa at Baltic sea through the lake Sillen and up to to the lake Mälaren at Mariefred. Our Vikings placed a lot of run stones along the river which can be found even today. The surrounding to Vagnhärad is very interesting if you find Swedish history interesting, it's so old that Sweden wasn't on the map yet!
---
Trosa bridge: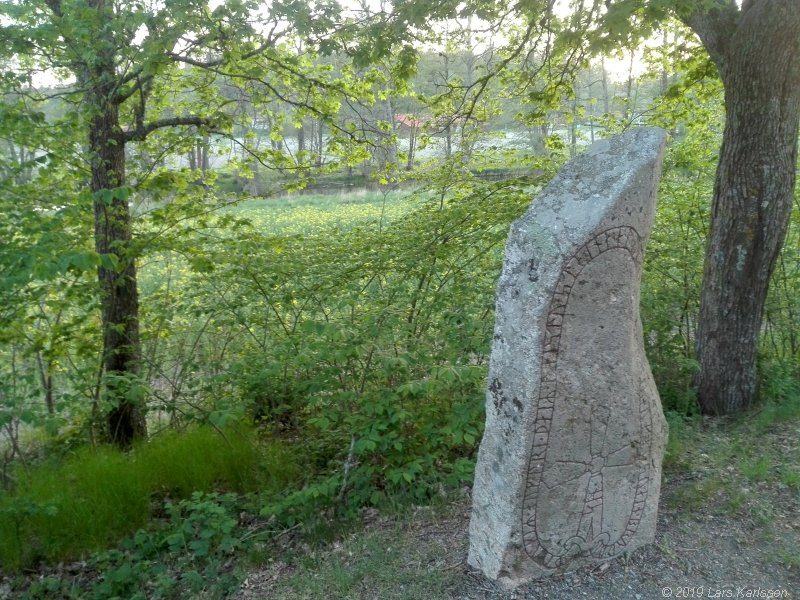 Old maps say that it was a bridge here crossing the Trosa river. You see the river in the background what's left of it today.
The run stone has the inscription:
"thurkiR auk ure thaiR raistu staina at ulaif fathur sin auk at suain bruthur sin"
or something like this in english:
"Torger and Orre, they set stones after Olav, their father, and after Sven their brother".
If you find run stones interesting I have made maps from a database here (only Swedish):
Be careful to not destroy our old run stones, they shall last many thousand years and tell us about our ancestors.
---