Astronomy Calculations:
Excel sheets

---

My Excel sheet collection.

This is a new page and I will add more information later how to use it.

I don't take any responsible for this, they can have errors in it! Use them at your own risk!
---
Temperature coefficients focus: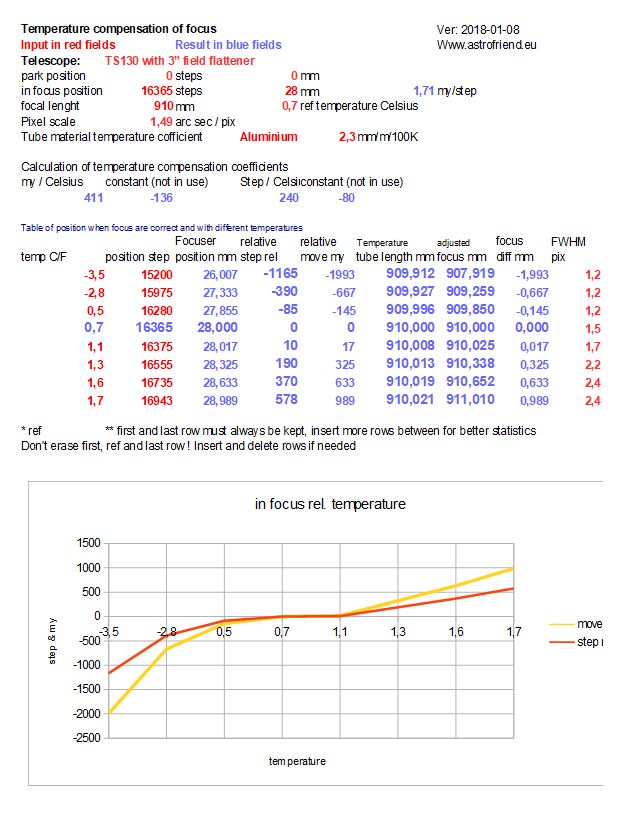 This calculate the needed coefficient to your focuser if you have a temperature compensation function. Here I can see that 411 my / Celsius or 240 step / Celsius is the most accurate calibration (linear regression). I always reset the digital scale to zero at bottom (full in) of focuser. That's normally the values you set up your motor focus controller with.
See the focus diff column. Very strange behavior, it compensate ten times more and with wrong sign compare to the behavior of aluminum at changed temperature. I have got the explanation that this come from the temperature compensated triple lens cell and glass behavior. It compensates for the color correction, not the focal change.
You can read more here:
projects/project-motor-focus/project-motor-focus.html
---