Astronomy Calculations:
Excel sheets

---

My Excel sheet collection.

This is a new page and I will add more information later how to use it.

I don't take any responsible for this, they can have errors in it! Use them at your own risk!
---
Free Opening inside tube: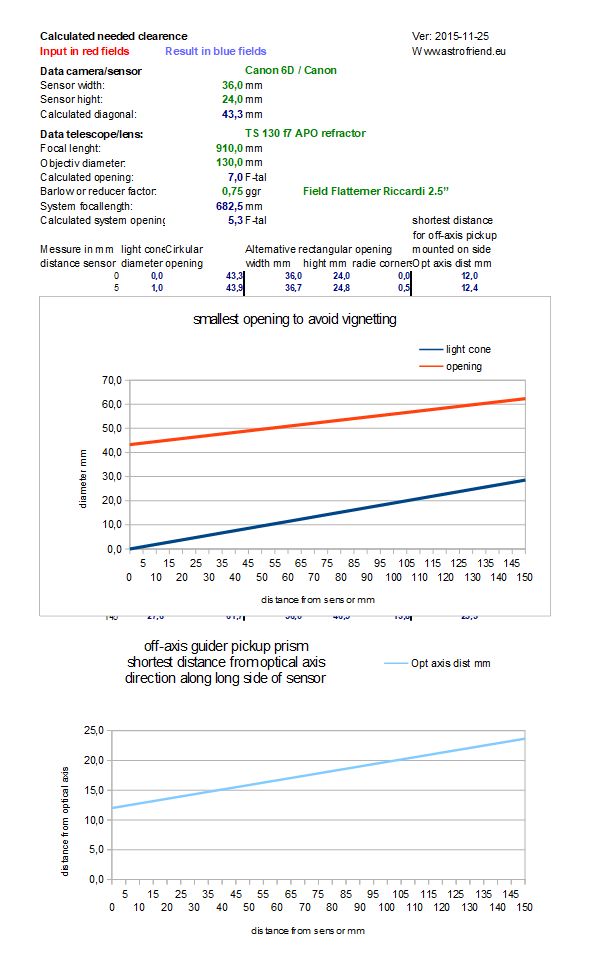 This one calculates how big the openings inside the tube has to be at different distances from sensor. Here you see that the focuser must have a bigger hole than a 2" focuser can give on the incoming side. A Canon DSLR camera house has a back focus of 44 mm, according to this calculation of my telescope the opening have to be 49 mm or more in the entrance of bayonet. You can also get the optical axis distance to the pickup prism of the off-axis adapter. Don't change the green fields, it takes data from the X market row you have set in the data bases.
---