My travel in Europe:
Tenerife, island of Spain
---
One week by walk, bus, boat and car at Tenerife, 2016
---
Day VI: Adeje, whale and dolphin safari:
The second day in Costa Adeje we want to do some exiting. Yesterday we found information about whale safaris. Yes, that will be exiting!
Google Map: The coast outside Costa Adeje.
Costa Adeje: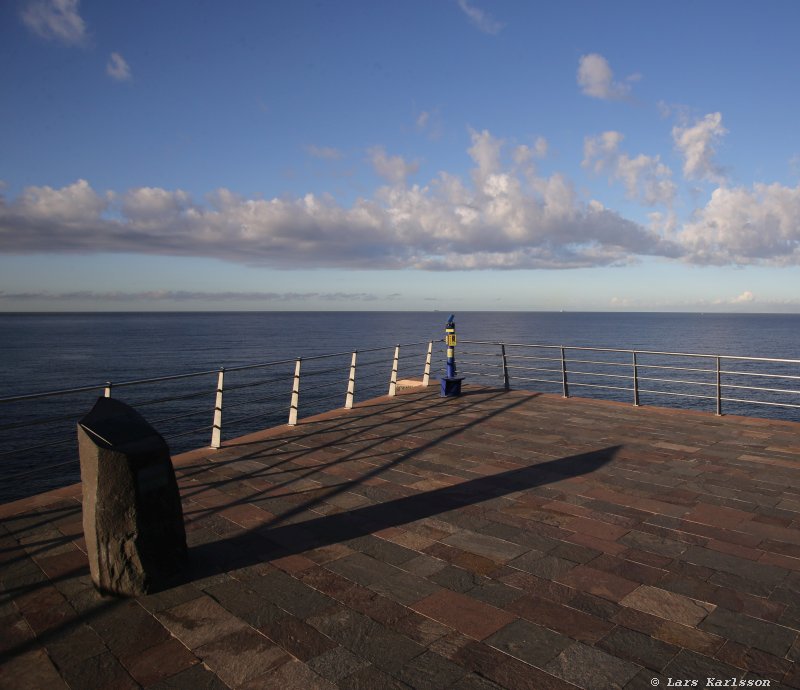 Up in the morning and visit our coffee shop for breakfast. Then a walk to the harbor where the boat is waiting for us 10 am.
---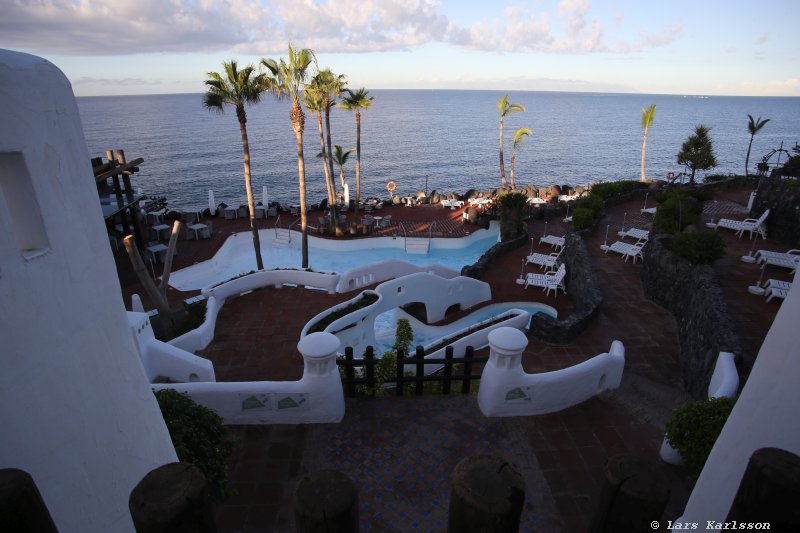 The sunbathing people hasn't wake up yet, but later there will be a lot of people here because this day will be hot.
---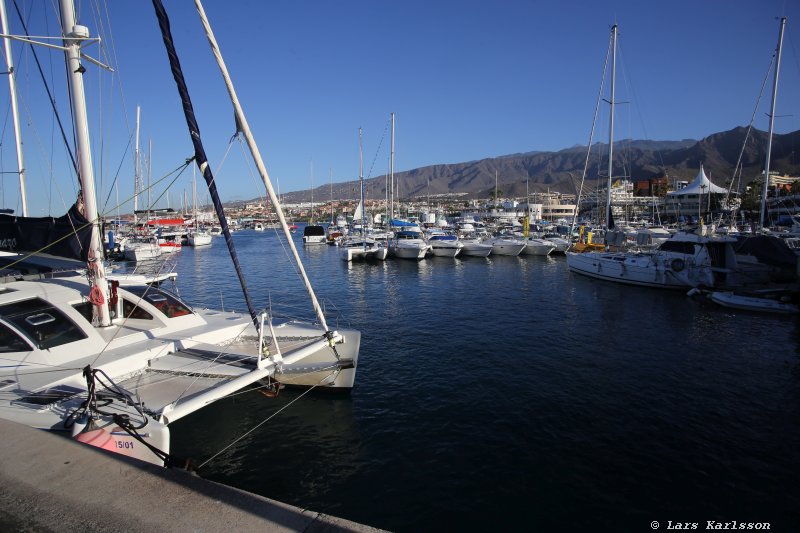 ---
Whale and Dolphin safari at Costa Adeje: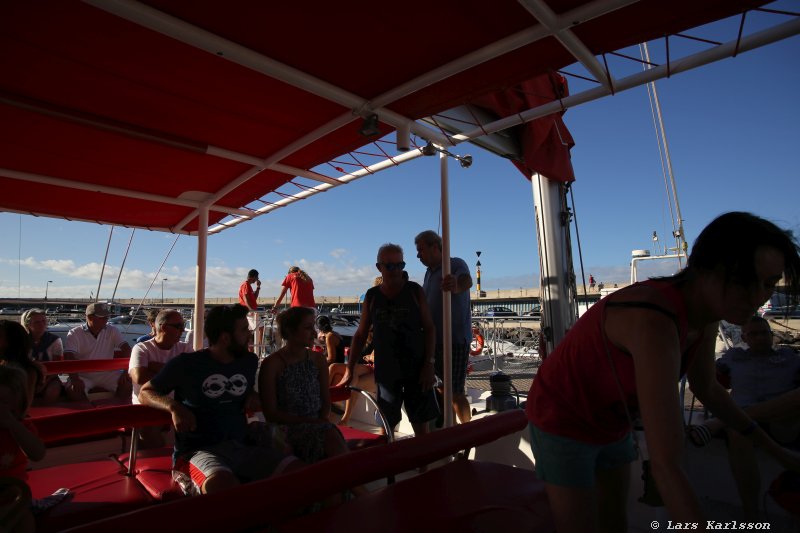 The boat that take us out on a whale safari is a Maxicat, a sailing catamaran, maybe it can take hundred people.
---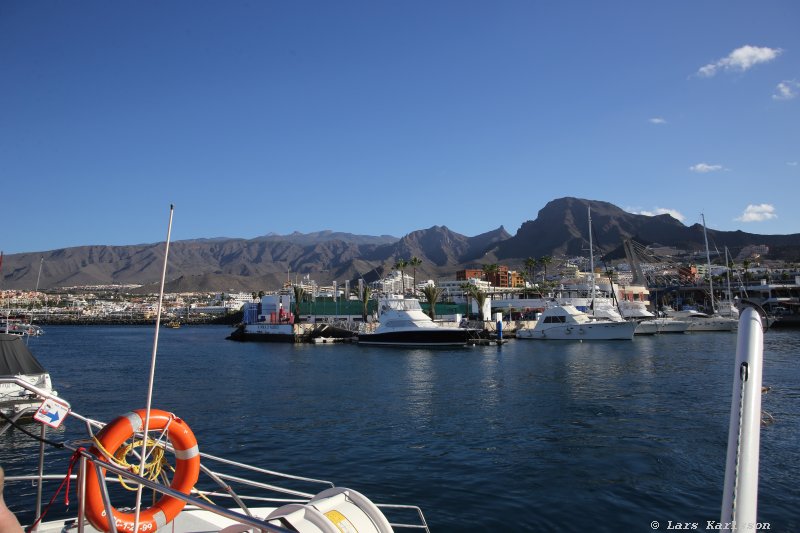 In the back ground, the Puerto Colon Beach:
---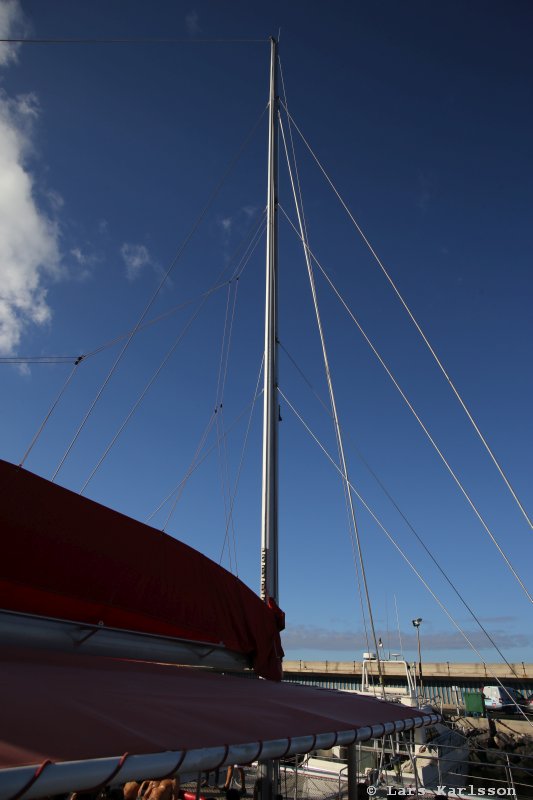 Even if the boat has sails, it goes by the engine.
---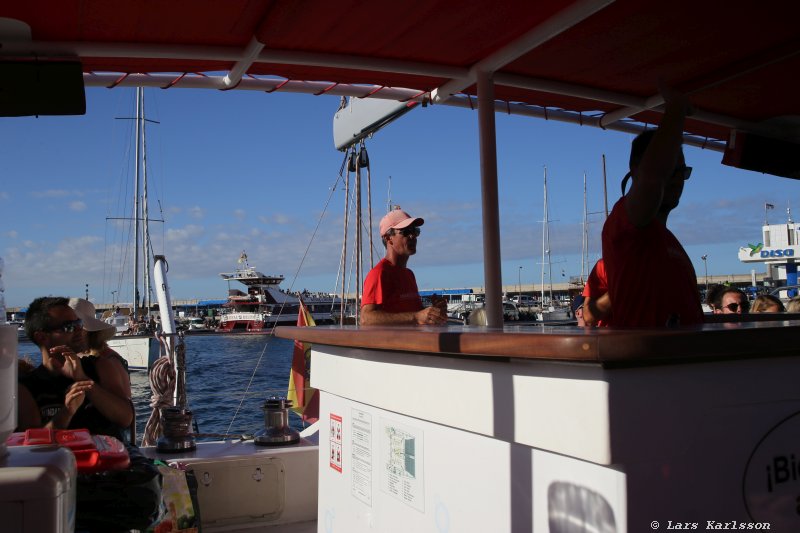 Included in the whale safari was a free lunch.
---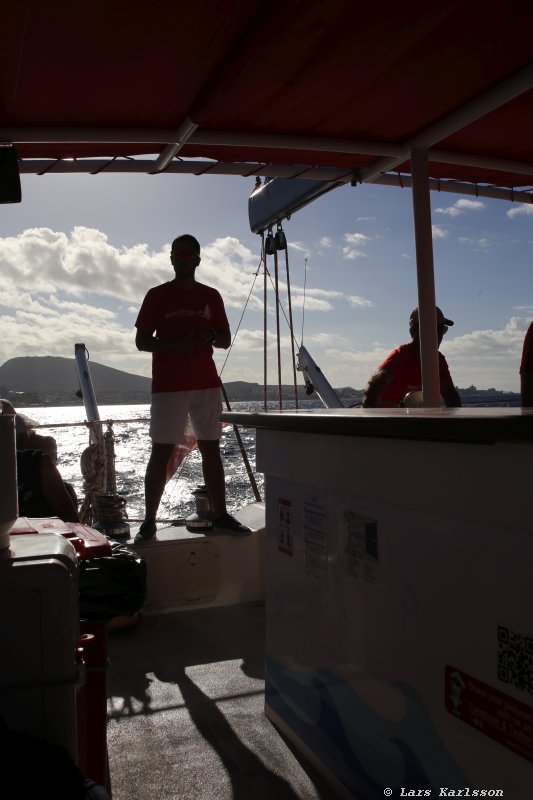 ---
---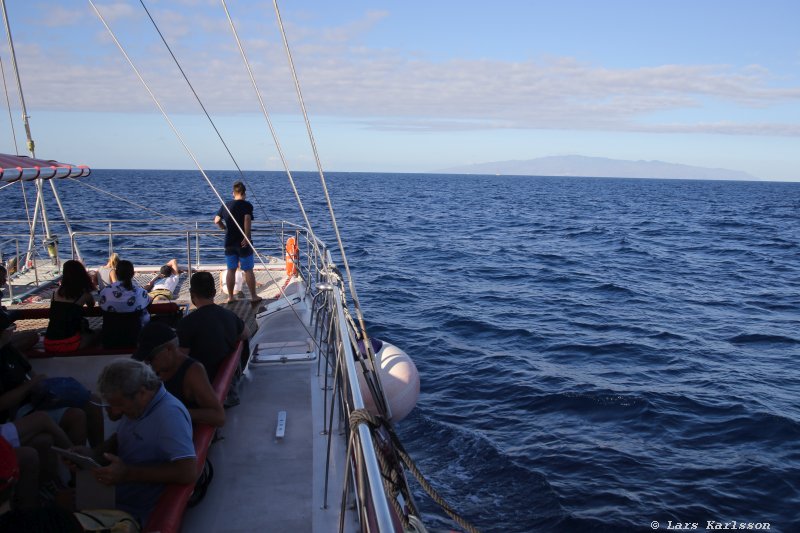 Now we have left the coast and can start looking for whales.
---
No whales there.
---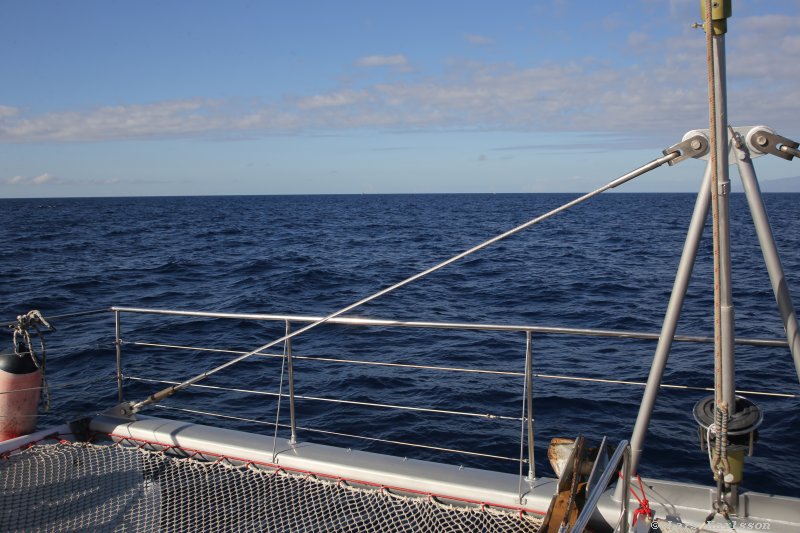 And no whales there.
---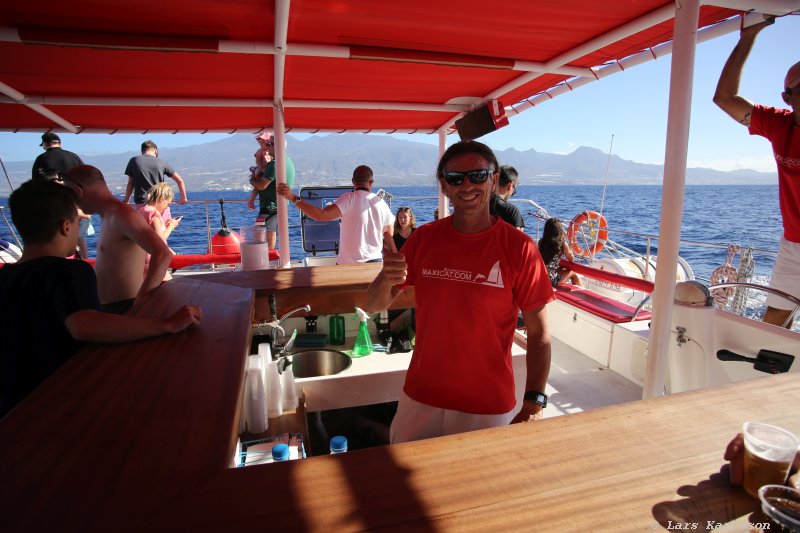 Exhausted of all this looking for whales the crew asked us if we want something to drink, yes, we want water with ice, it's hot today.
---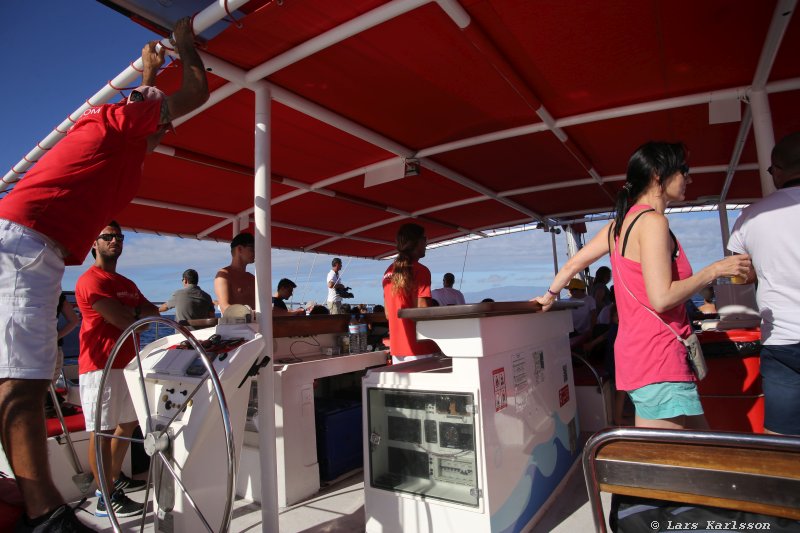 The skipper take us even more far away from the coast.
---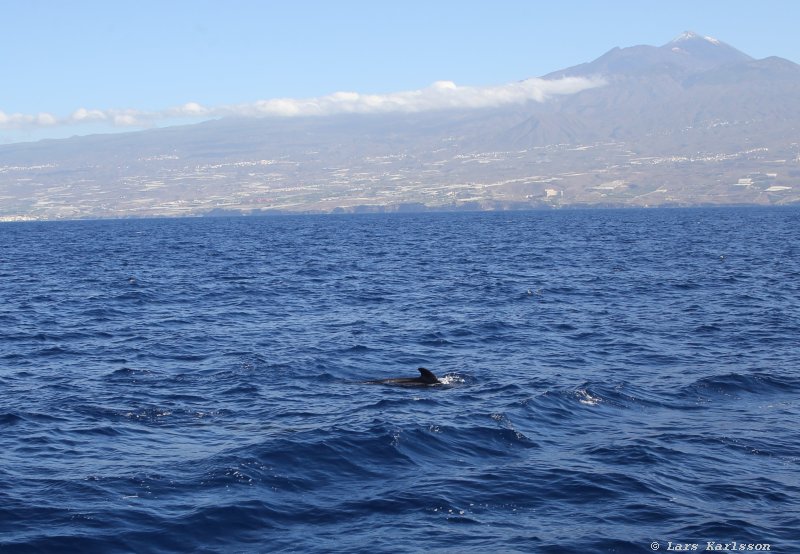 Look! What's there, a shark? No, our first whale contact.
---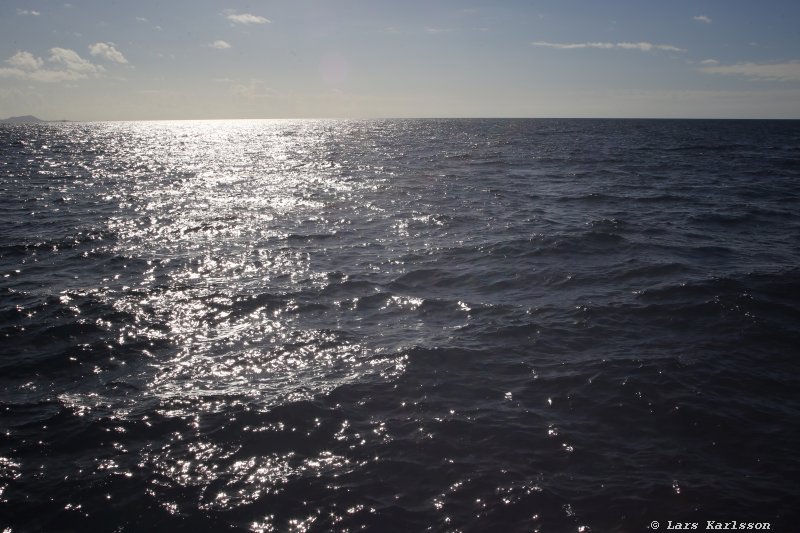 One more, but not easy to see, up and to the right of the glare from Sun.
---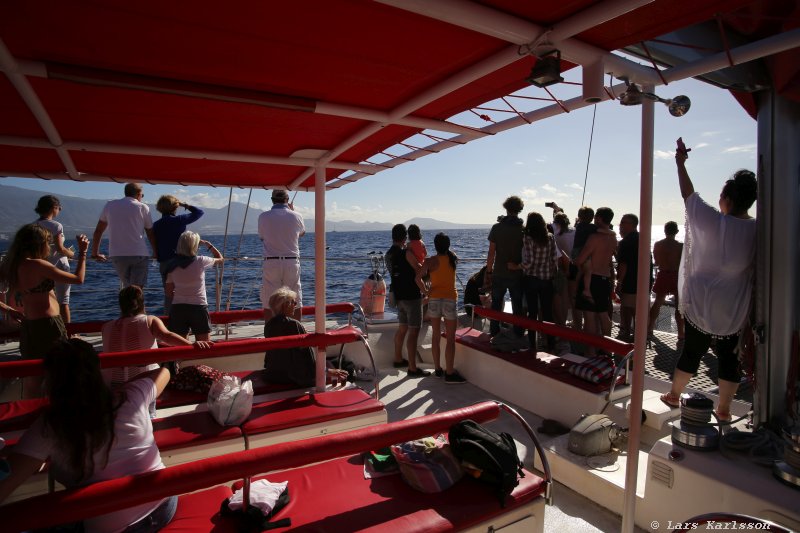 All looking, was it just two whales?
---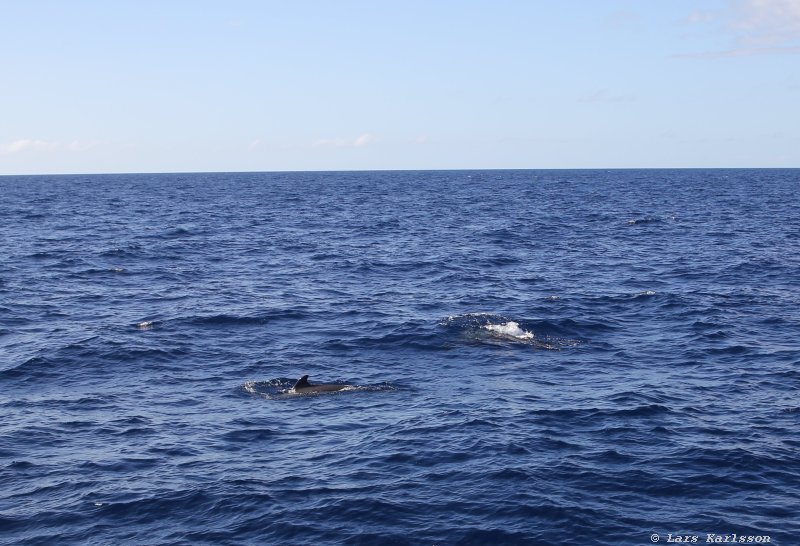 No, there were a lot of them.
---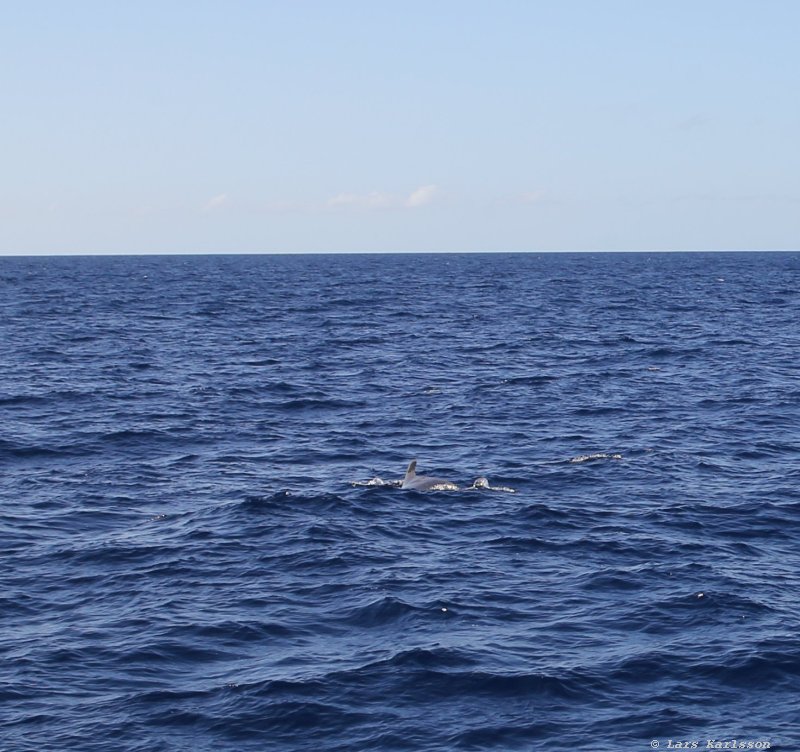 The whales we see are Pilot whales.
At Wikipedia you find more information about the Pilot whale:
---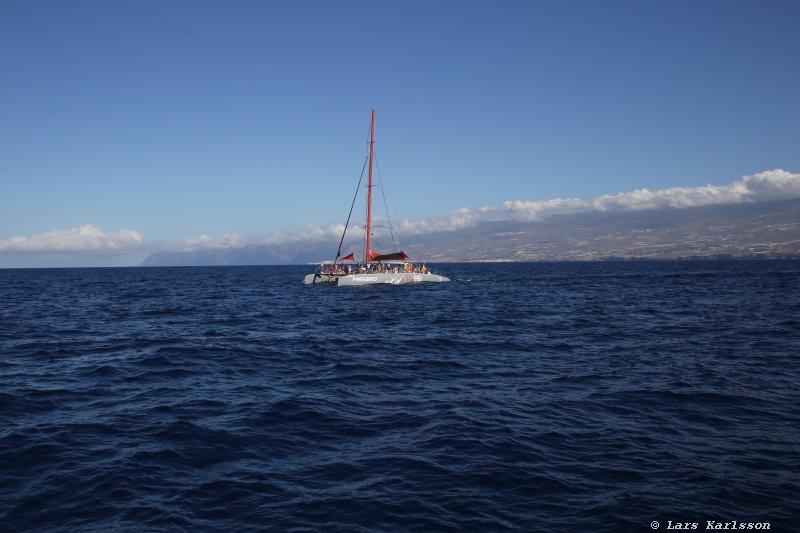 Another catamaran catch us up.
---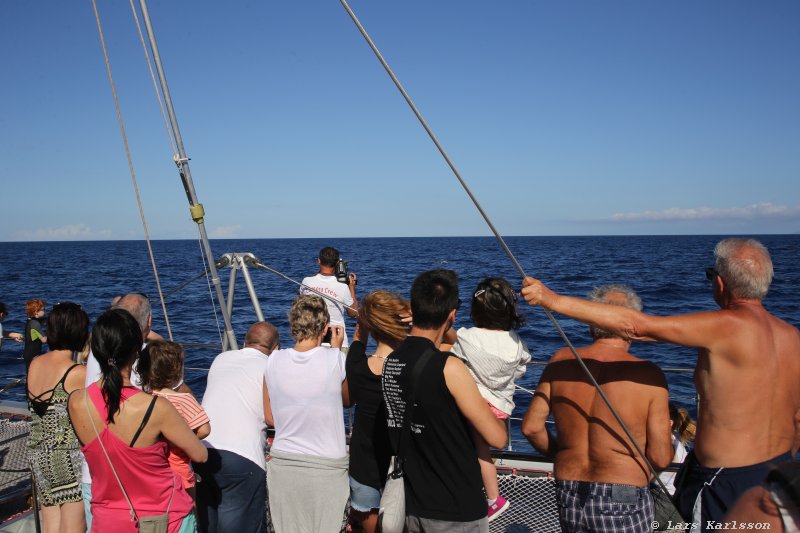 ---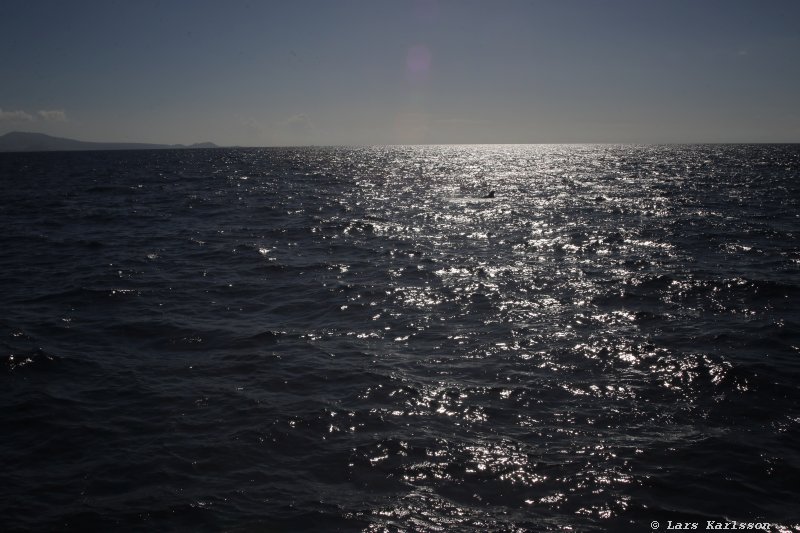 The last two whales say good buy to us.
---
La Gomera: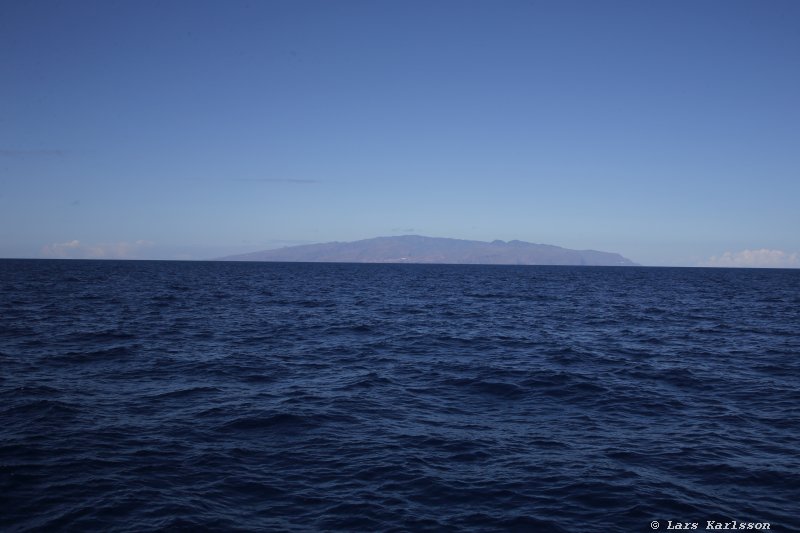 This is the La Gomera, one of the smaller Canary islands.
At Wikipedia you find more information about La Gomera:
---
La Caleta de Adeje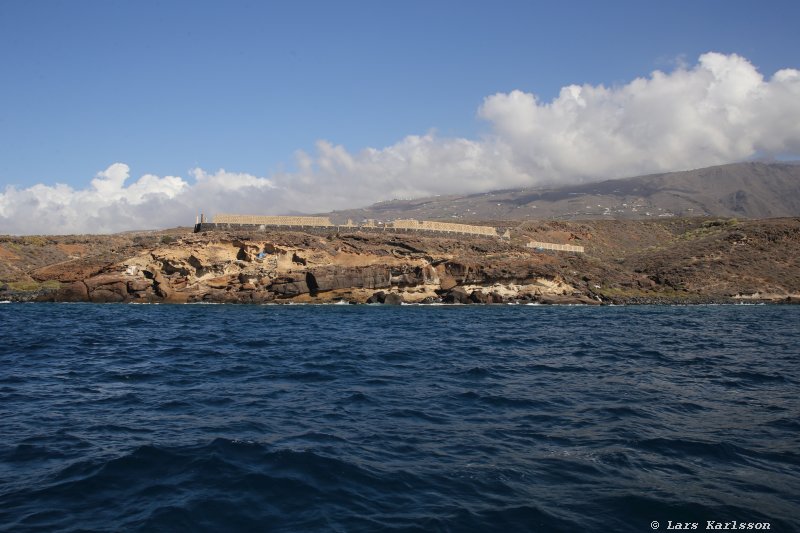 La Caleta de Adeje or close to.
---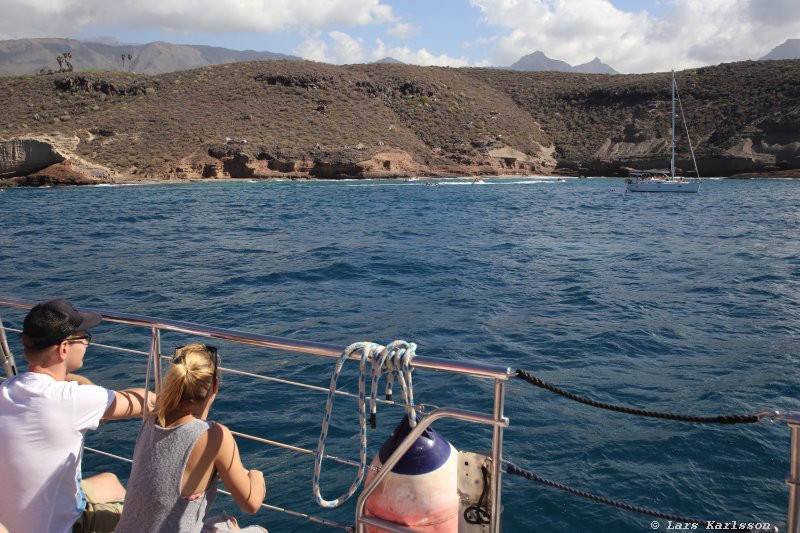 The boat anchor here in the bay, bathing times!
---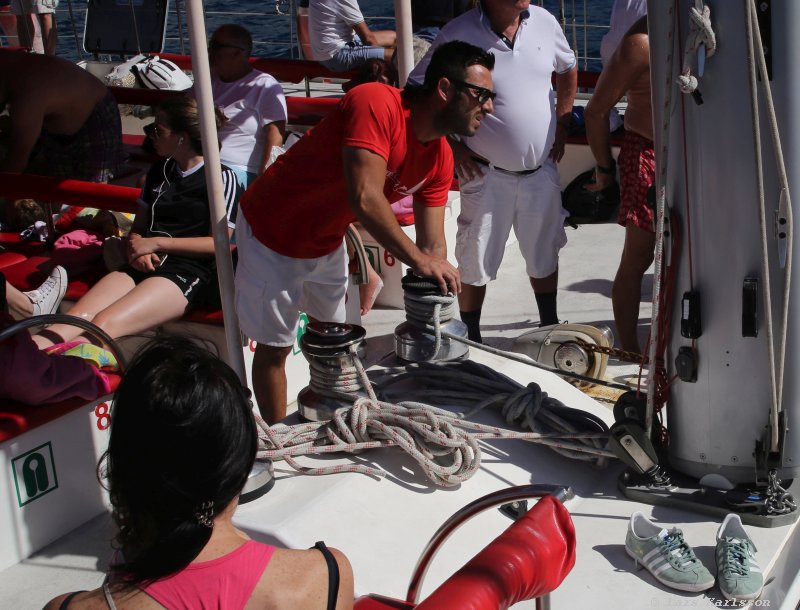 ---
La Cabezo: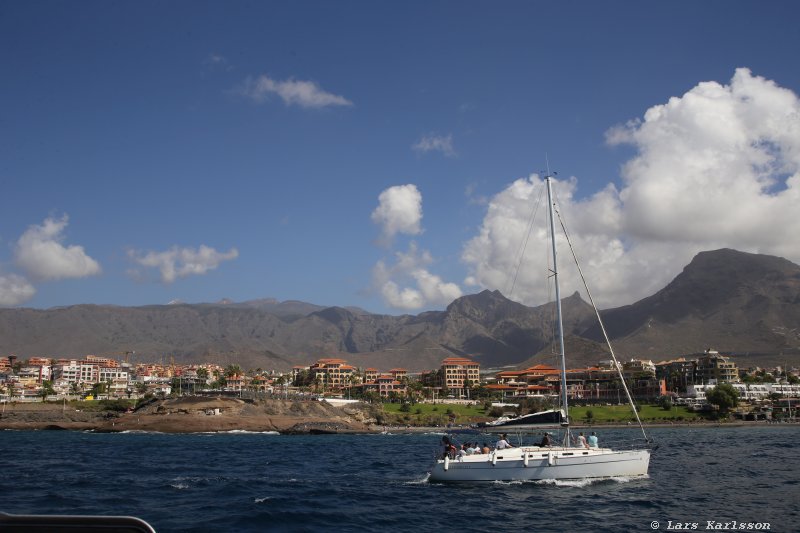 El Cabezo.
---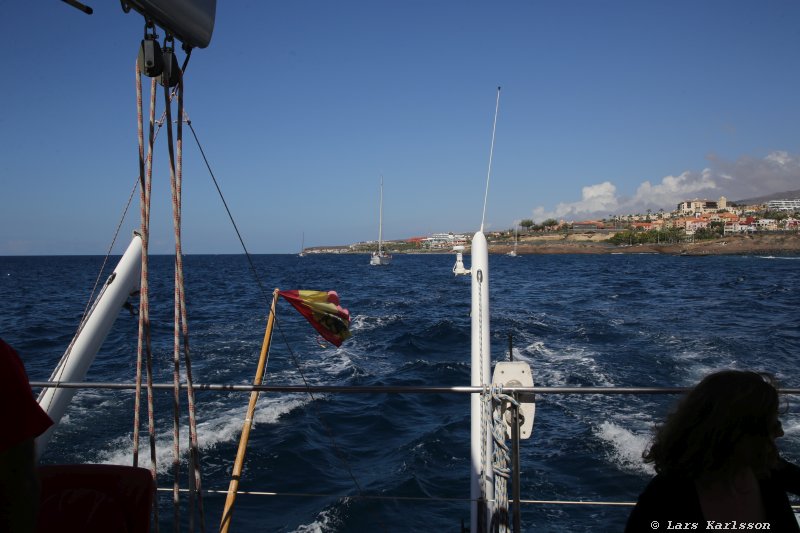 ---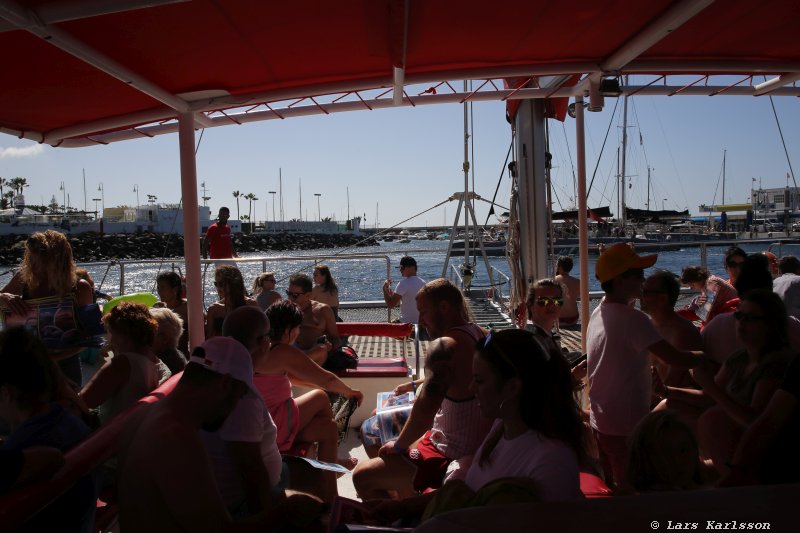 This was an exiting day, if I had know that we should do a whale safari I had brought with me the telephoto lens.
---
Costa Adeje: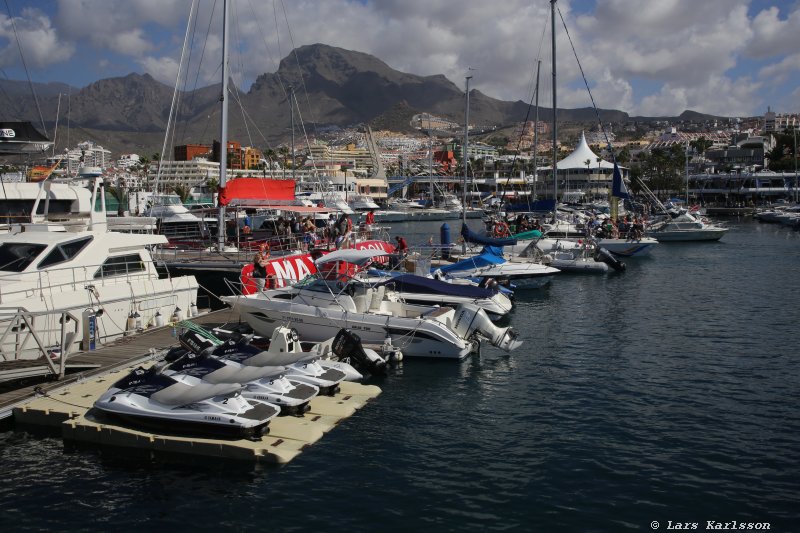 Harbor of Costa Adeje.
---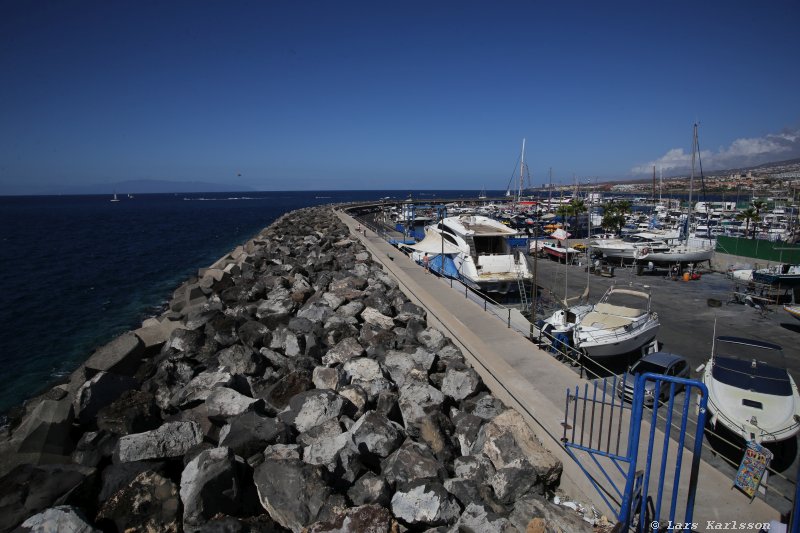 From here we took a slow walk back to the hotel, enjoy the views and the sunshine. A very hot day and we were happy that we went out on sea this day.
---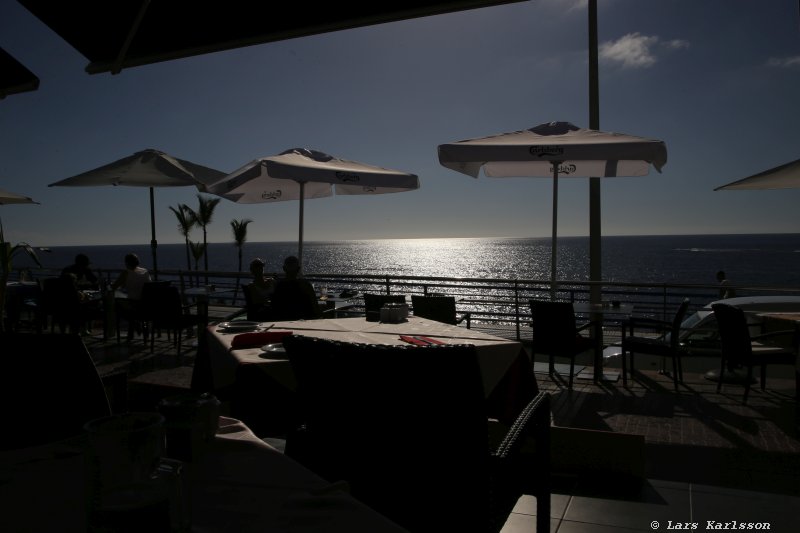 ---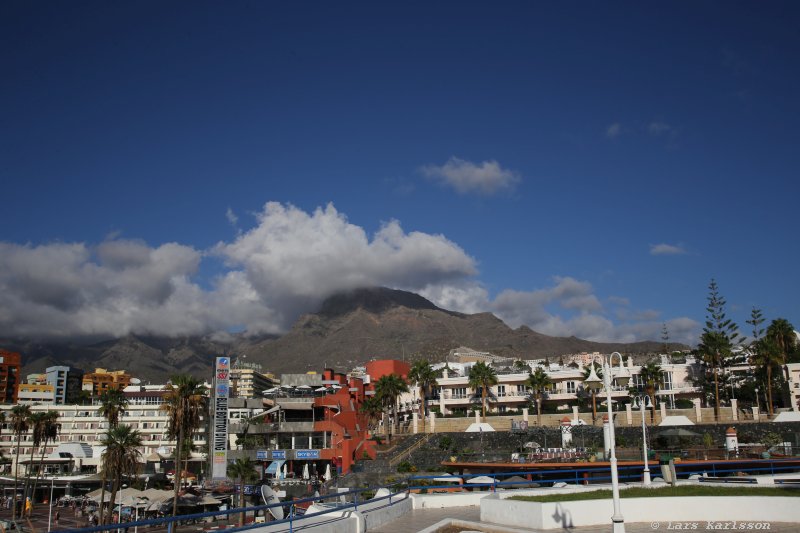 ---
Puerto Colon Beach: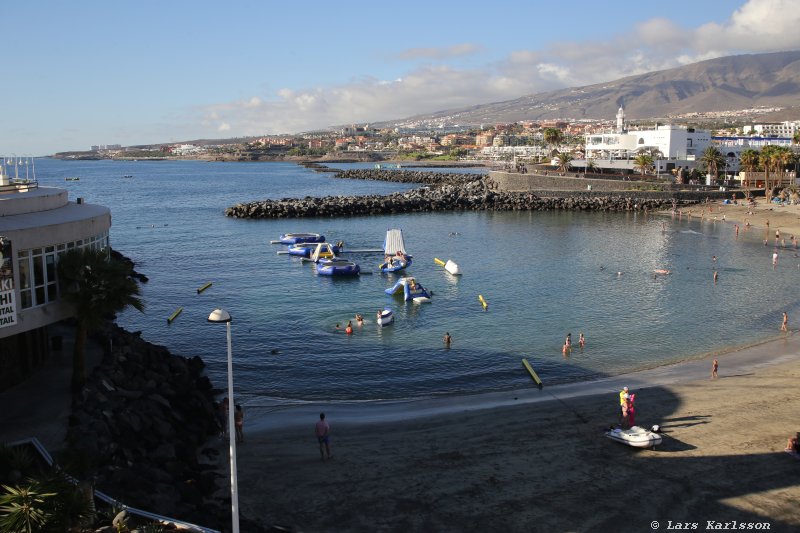 ---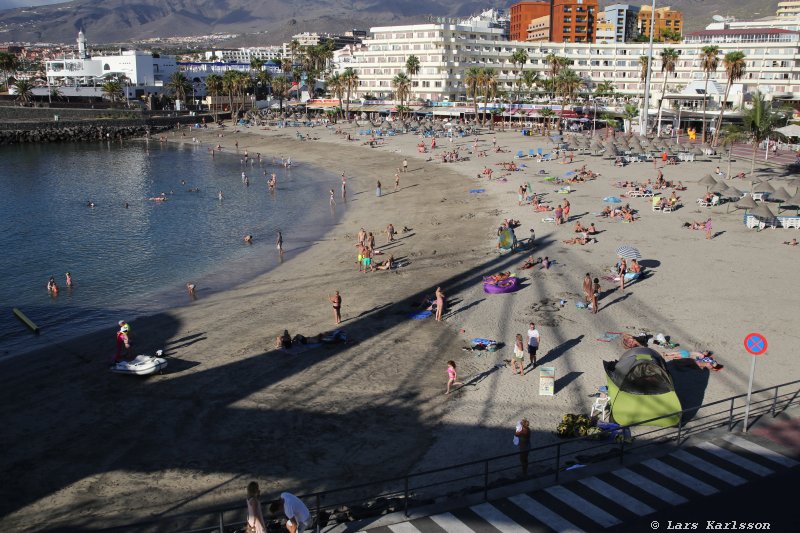 We expected the beach to be crowded by people a hot day like this, but not.
---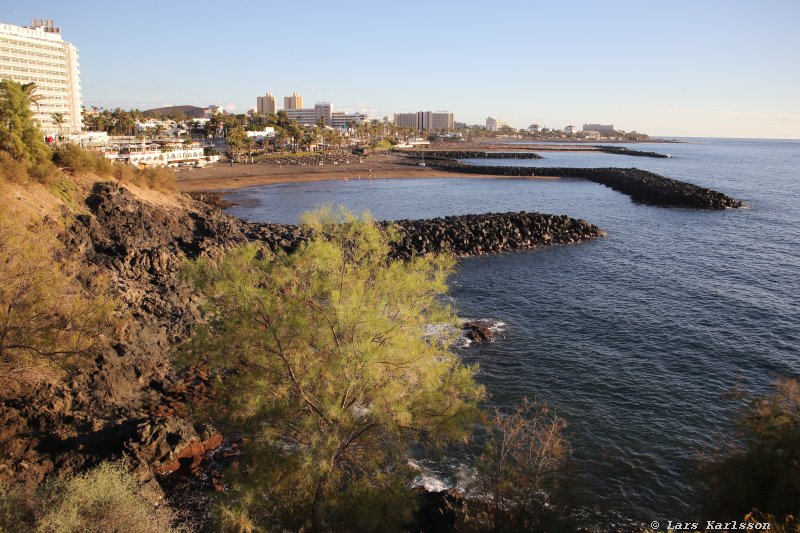 Back on the hotel and we take a nap.
---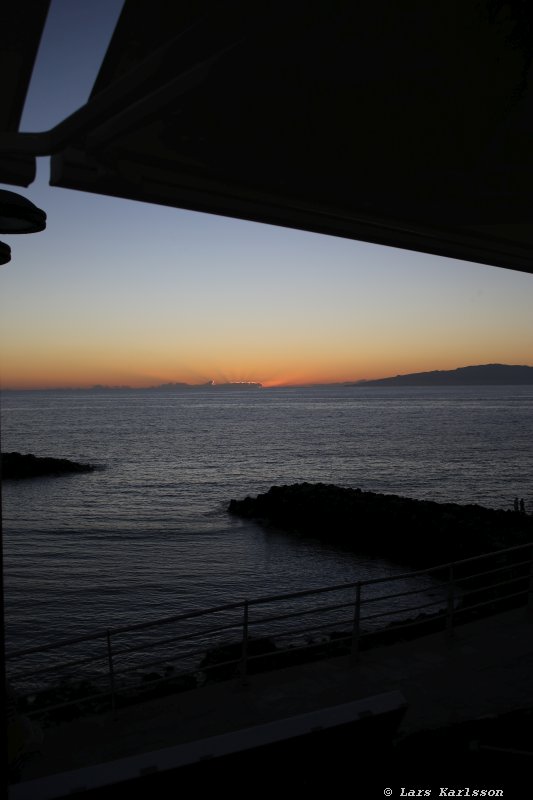 We wake up hungry, take walk to the beach where we was earlier this day. We have seen a lot of restaurants that we liked. During the dinner we got this Sunset, the great orange light.
---