My travel in Europe:
Tenerife, island of Spain
---
One week by walk, bus, boat and car at Tenerife, 2016
---
Day IV: Rent a car and go from North to South, Teide - Garachico - Masca - Marazul - Adeje:
This is the fourth day at Tenerife. We only booked a room at Puerto de la Crus for the first three days, then our plan was to go South to Costa Adeje on our second stay. How to go, by bus or rent a car wasn't decided at that time. I have not been to Southern Tenerife before so it will be interesting to see what's there.
Yesterday we walk into a car rental office. We got an offer on a Citroen Cactus car, a strange car. We decided to rent that car for one day and at the end of the day leave it at Costa Adeje, our new stay. With a car we can do so much more exiting stops and visits. Why take the shortest route when we can make it so much more complicated?
Google Map: From Northern Tenerife to Southern Tenerife over Teide.
Puerto de la Cruz:
After we had checked out from the hotel we took our luggage and walk to the car rental office. After we completed all papers we take the car out of town.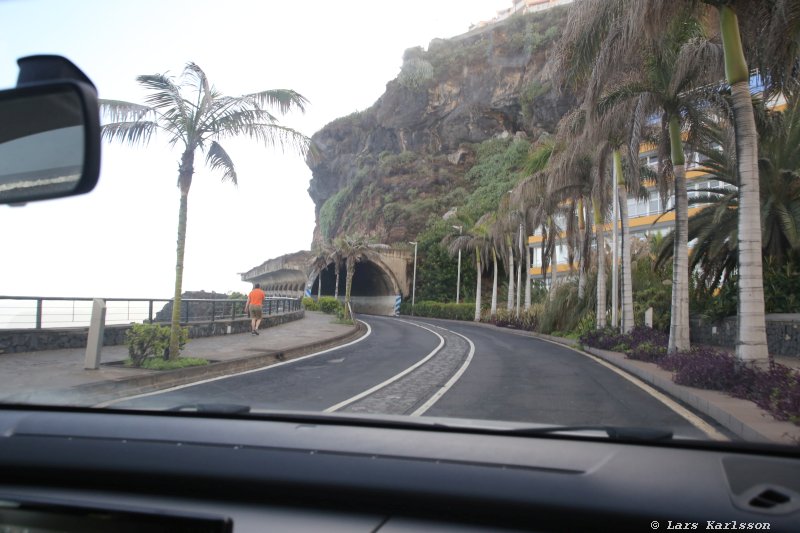 The shortest way out from Puerto de la Cruz is along the cliff and Gunilla is the driver today.
---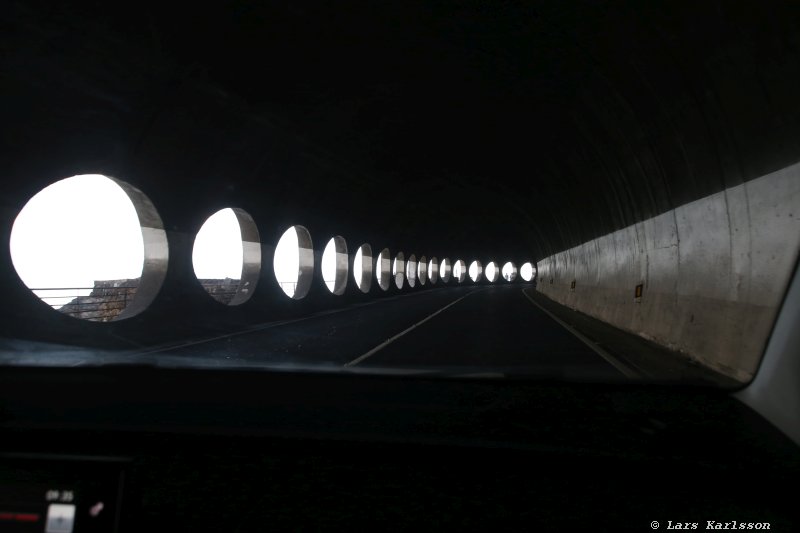 A long tunnel protect the road from falling rocks.
---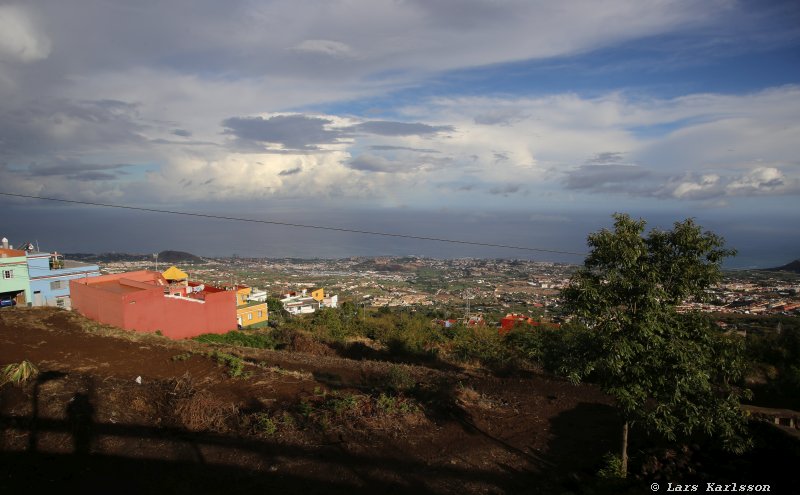 It doesn't take long until we start climbing up the mountain with the car. Gunilla like the car and the little engine sounds like a growling cat.
---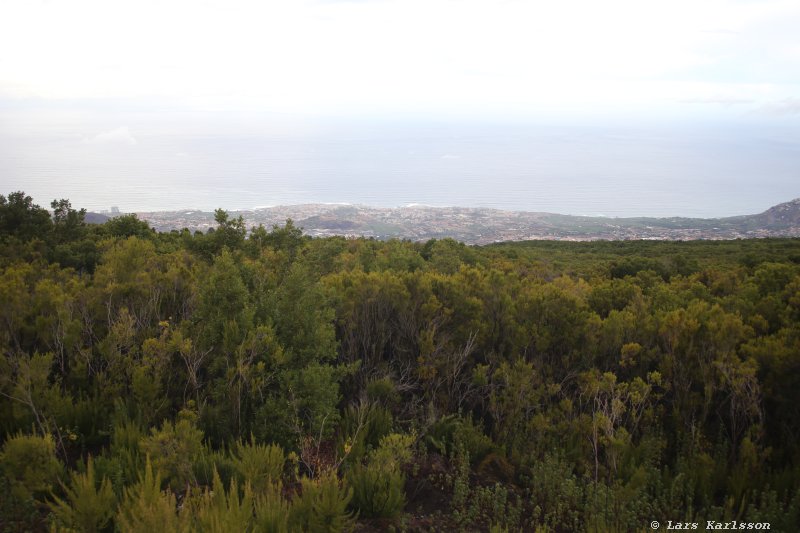 ---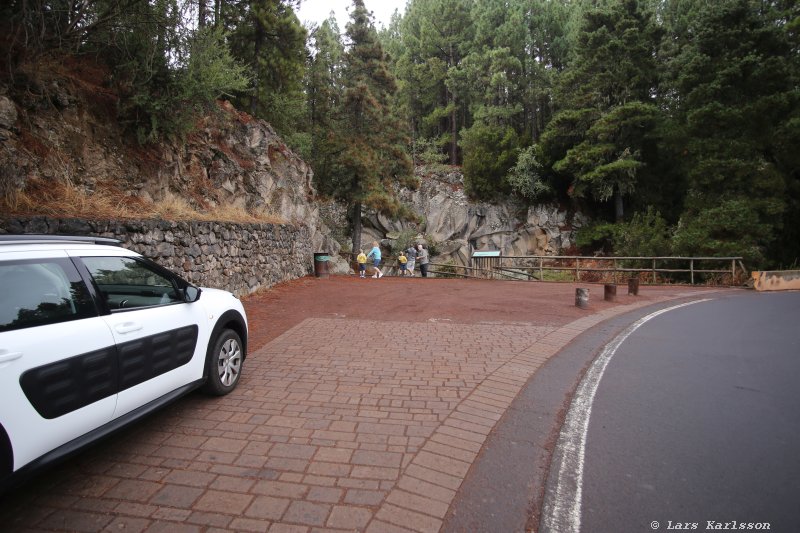 We do a stop at a strange formation in the rock.
---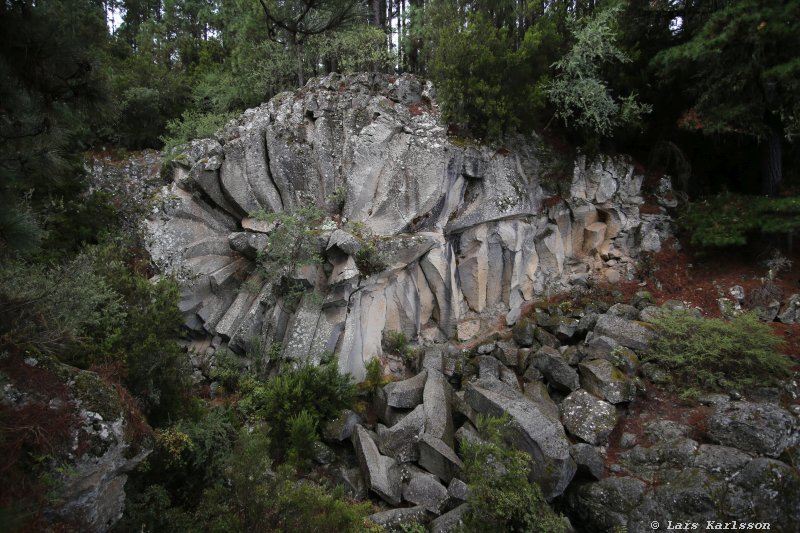 This is string of once hot lava that had flowed downhill the mountain. Looks like a big worm coming out of the rock.
---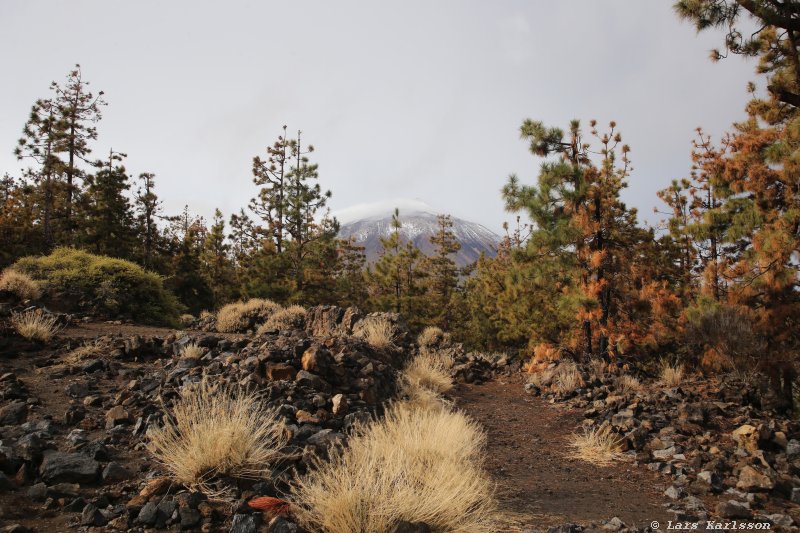 First close view of Teide, 3718 meters high.
---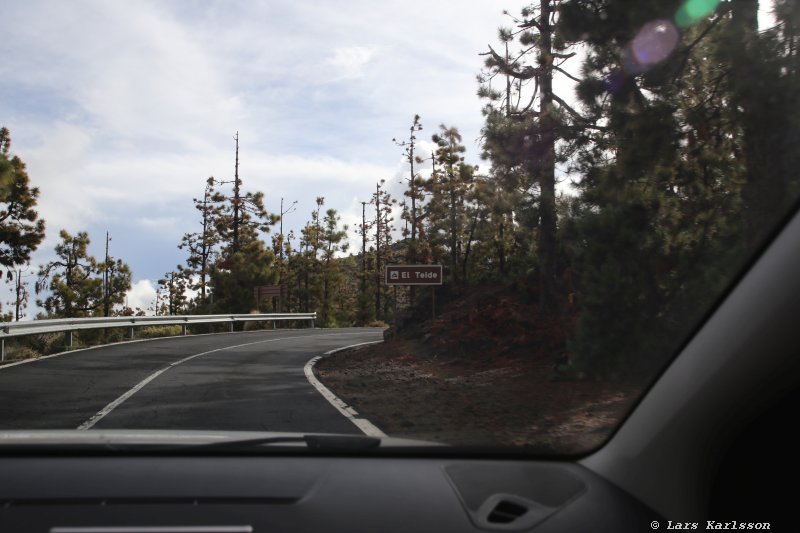 Now we enter the national park area, be careful, you can't do everything up here. It's a protected park and it could be a very expensive adventure if you violate any laws.
---
---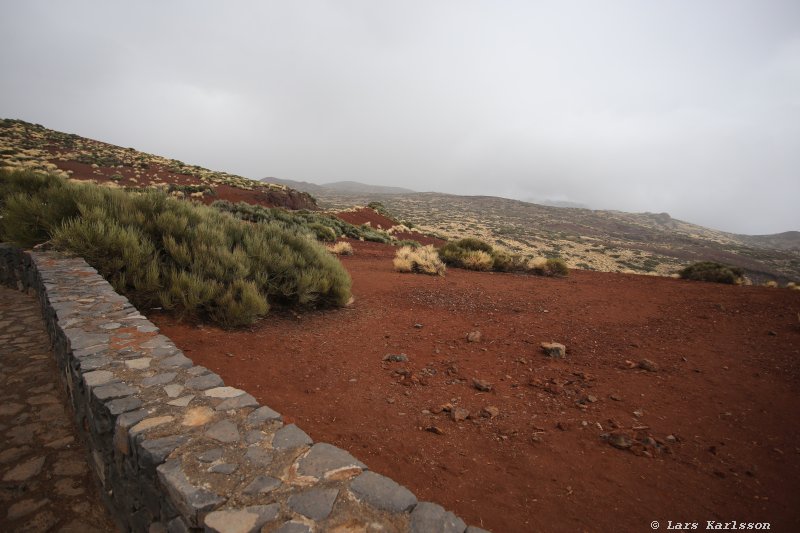 When we closing in to the observatory the landscape change its character, we really want to see the observatory.
At Wikipedia you find more information about the Teide Observatory:
---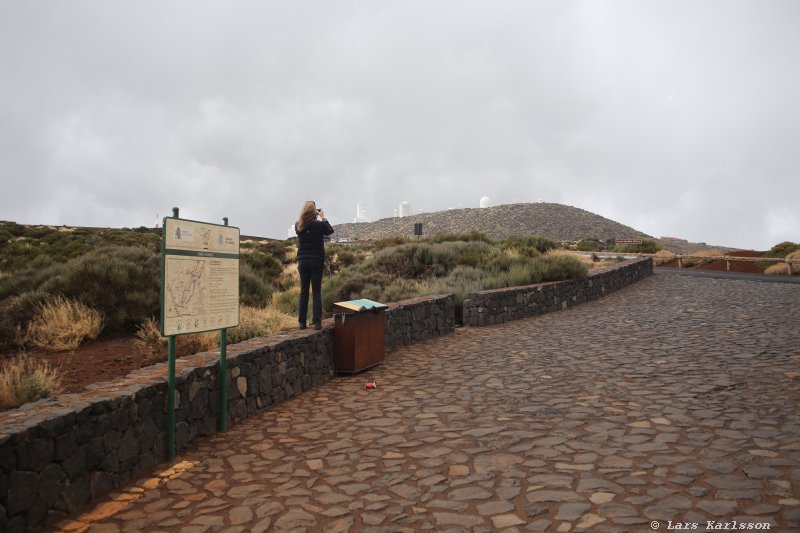 Now we have come to the observatory. There are guided tours but we could never reach them by telephone or email. Today is very cold and we got some snow also. We just looked at the telescopes from distance.
Here I have more information and photos about the observatory and the road up to it:
---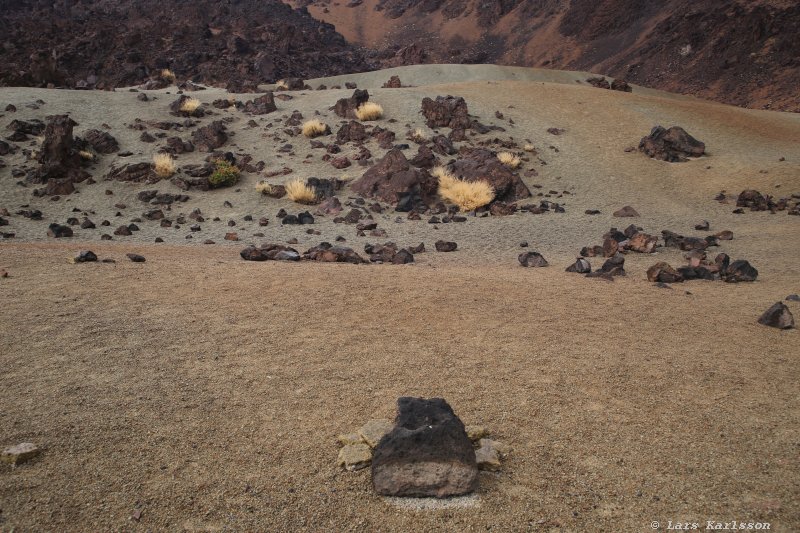 ---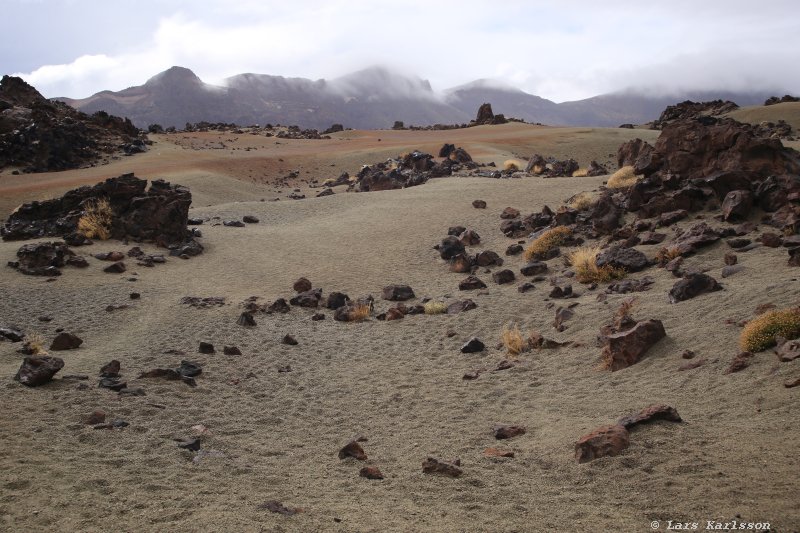 The landscape is very Mars looking.
---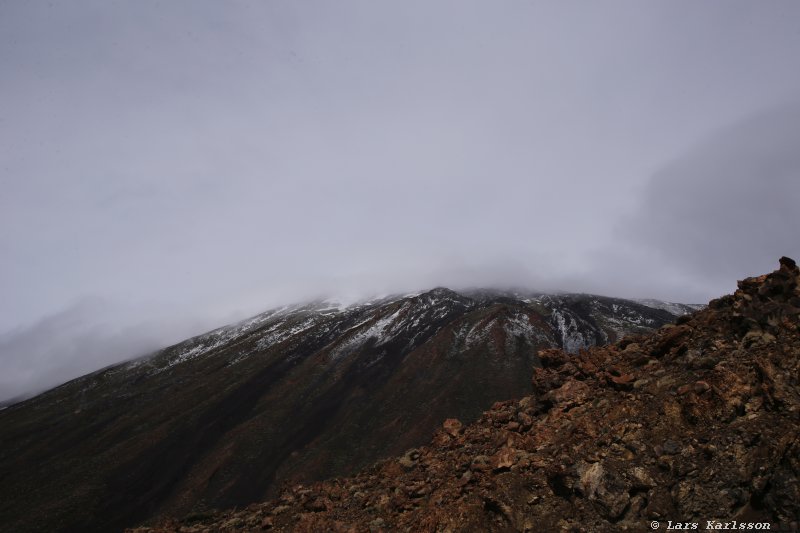 Teide itself, today covered by clouds, last time we was here we took the cable cabin up to the top.
At Wikipedia you find more information about Teide and the volcano:
---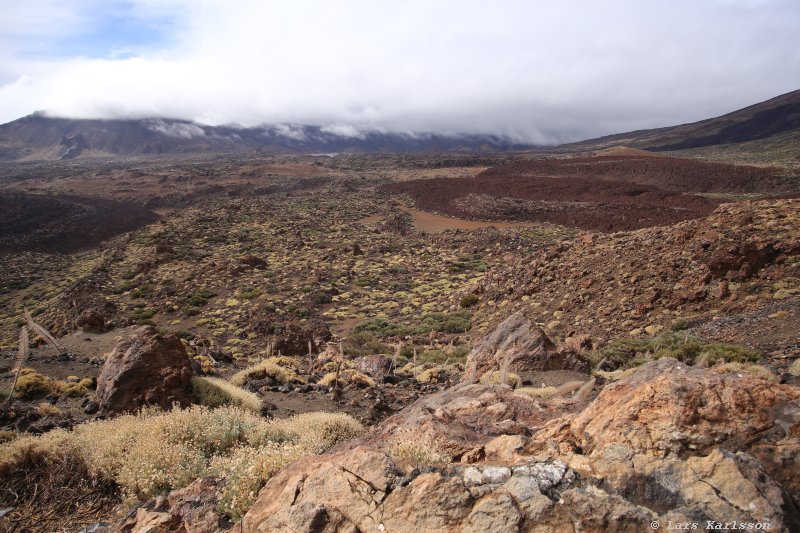 There are lot of parking lots up here where you can stand and doing astronomy observations. But be aware, there are hard rules of what you are allowed to do up here, it's a protected area.
---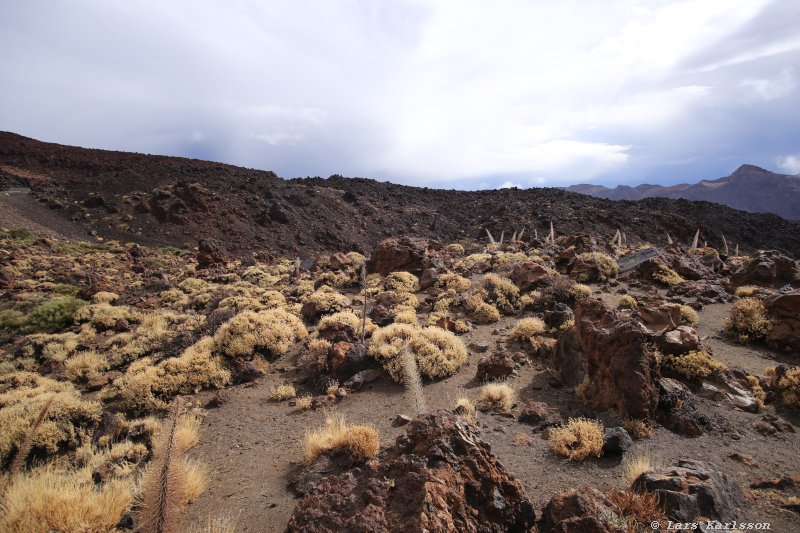 ---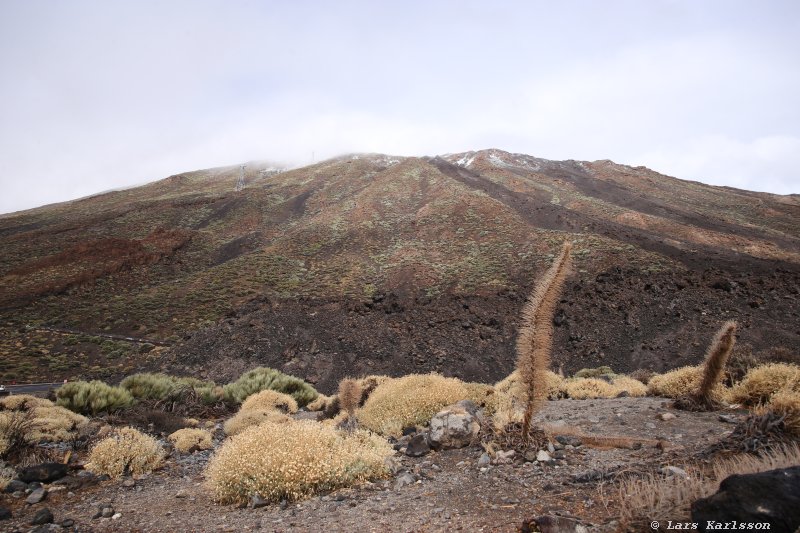 Teide is an active volcano or almost and the last hundreds of years there have been many eruptions.
---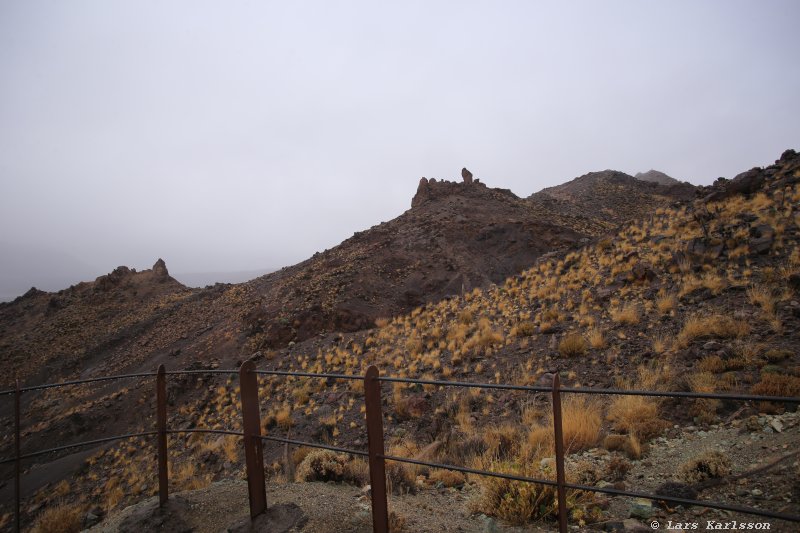 ---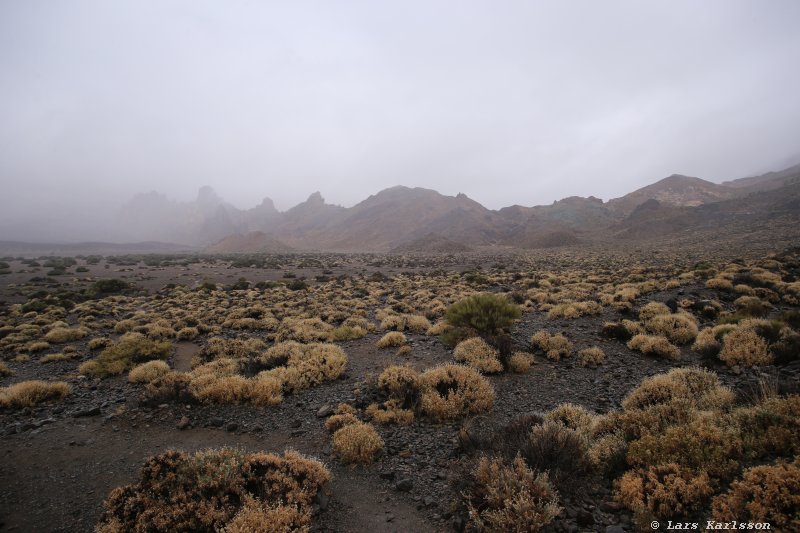 The nature up here is awesome.
---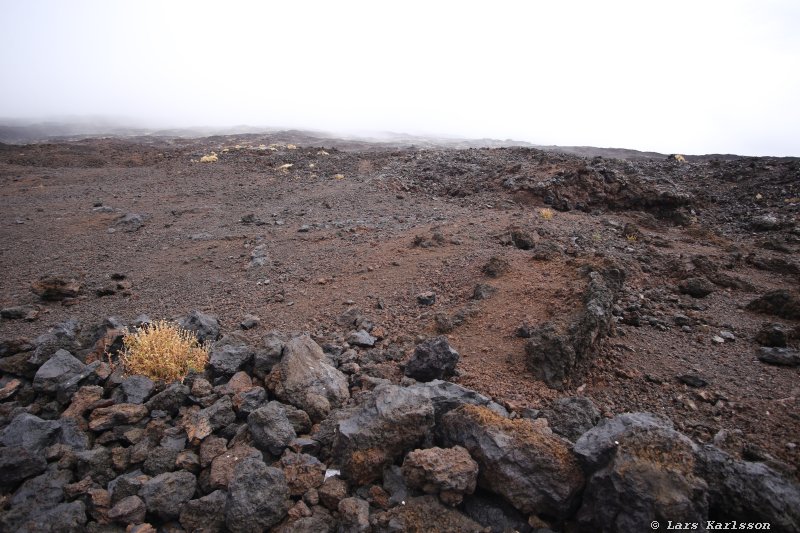 We are at 3000 meters altitude and it's a bit cold, close to zero degrees Celsius.
---
---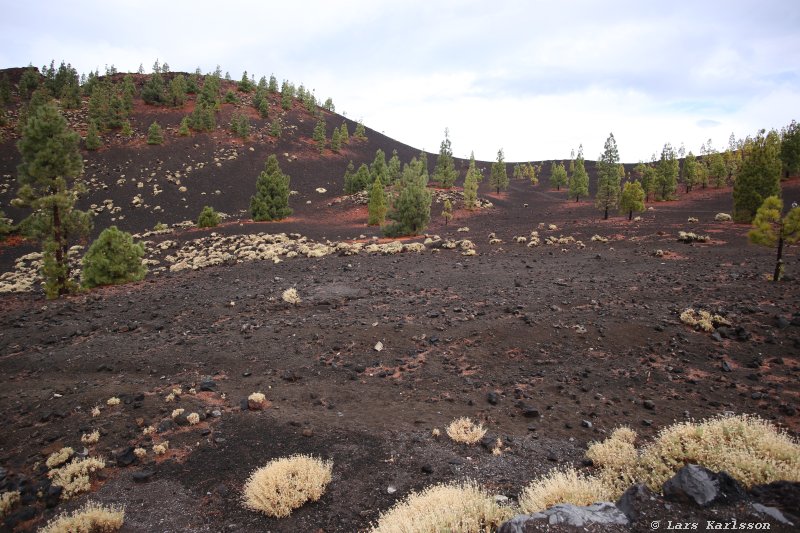 We go back down to the coast on the North Eastern side and a new landscape appear in front of us, Christmas trees!
---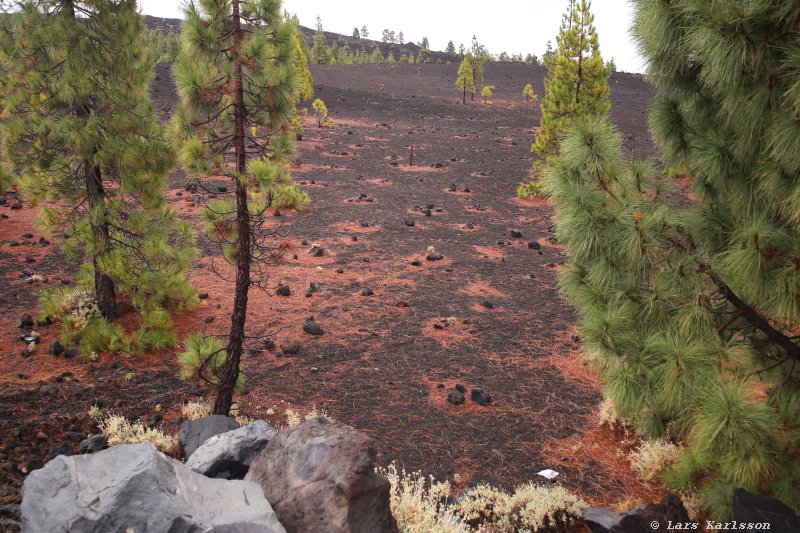 The field is covered by red barrels from the trees, gives a very strange effect.
---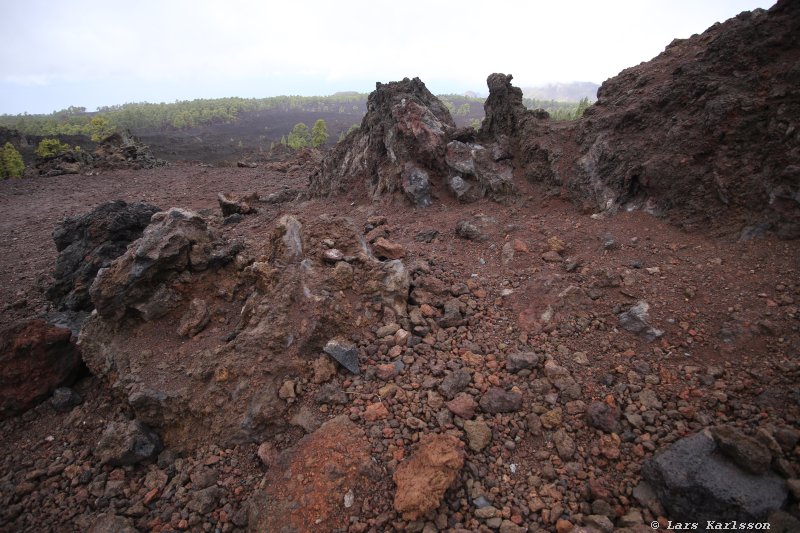 ---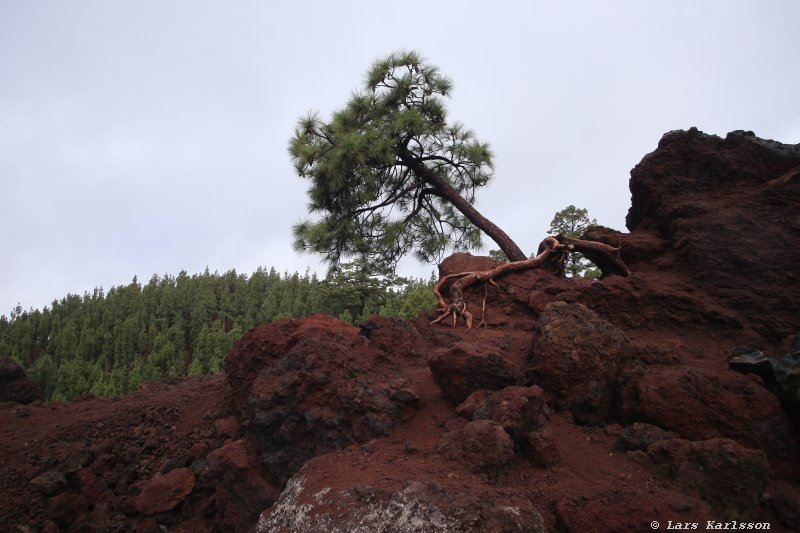 ---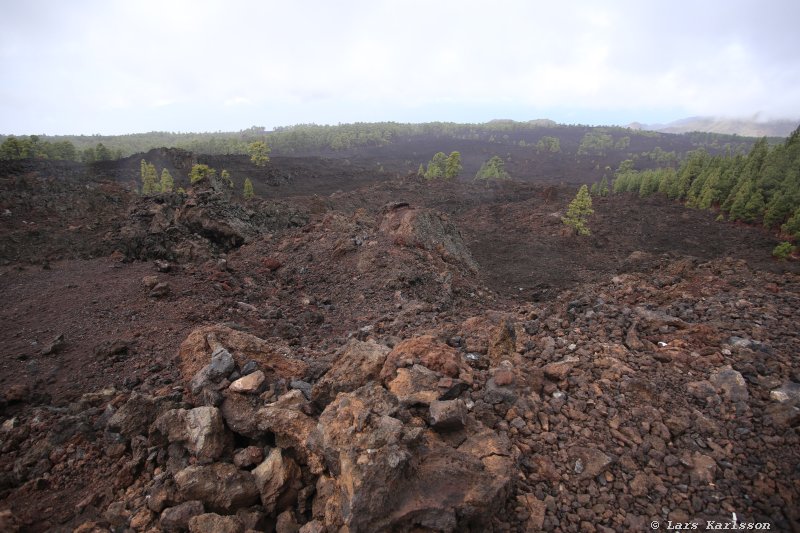 ---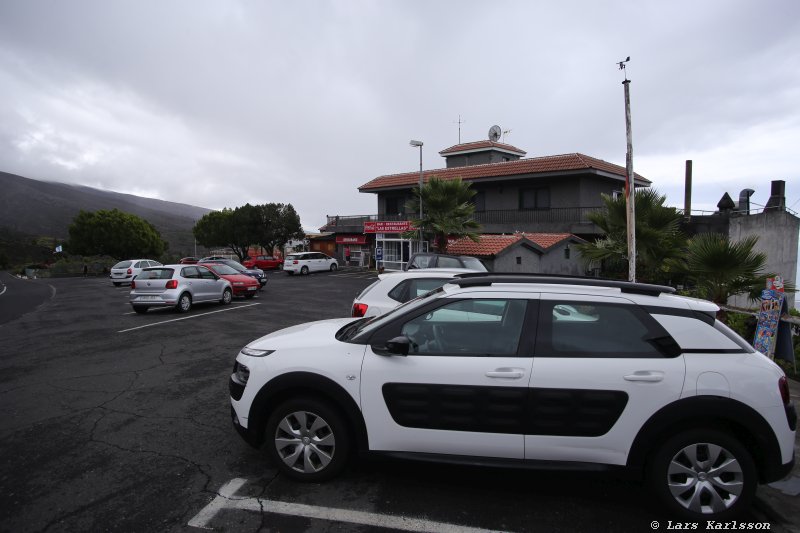 Back to civilization again and now we are hungry, we found a restaurant, Boca Tauce. Got a table at the restaurant with a fantastic view. We eat two sandwiches and as a desert good cookies.
---
Valle de Arriba: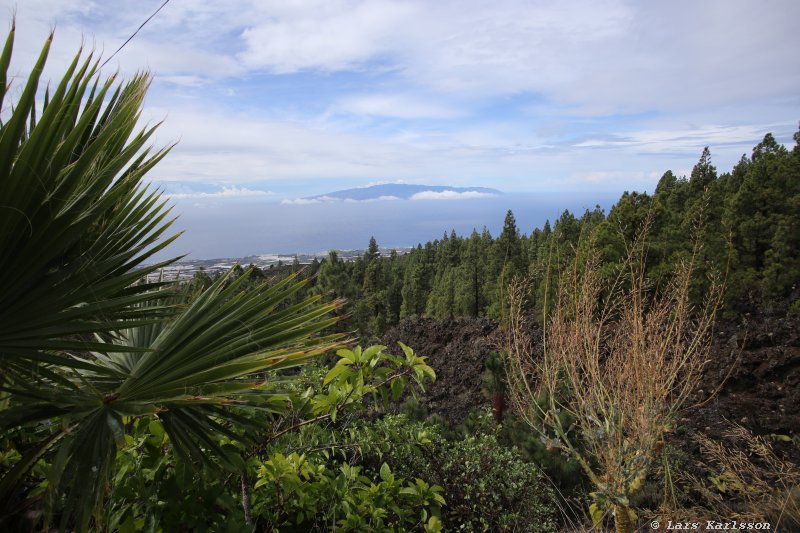 As we drive down the mountain, we get better weather. We are driving slowly along the roads and stop where we can to view over the landscape and have some photos.
---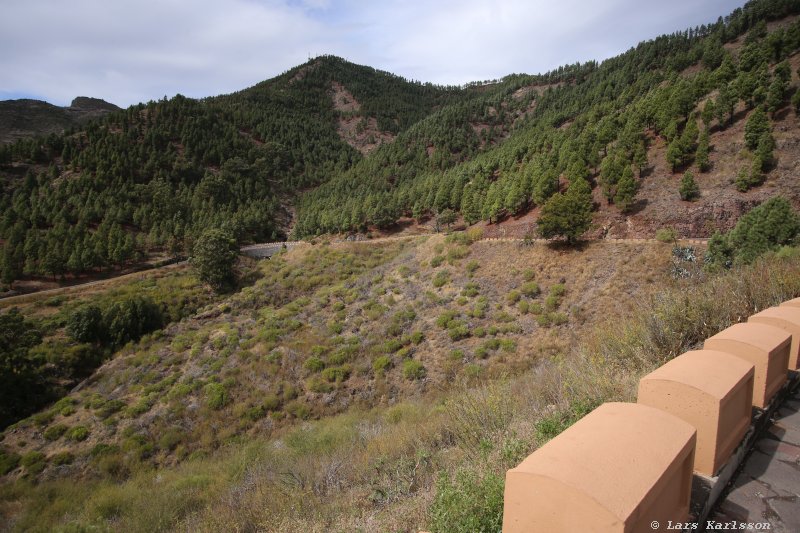 ---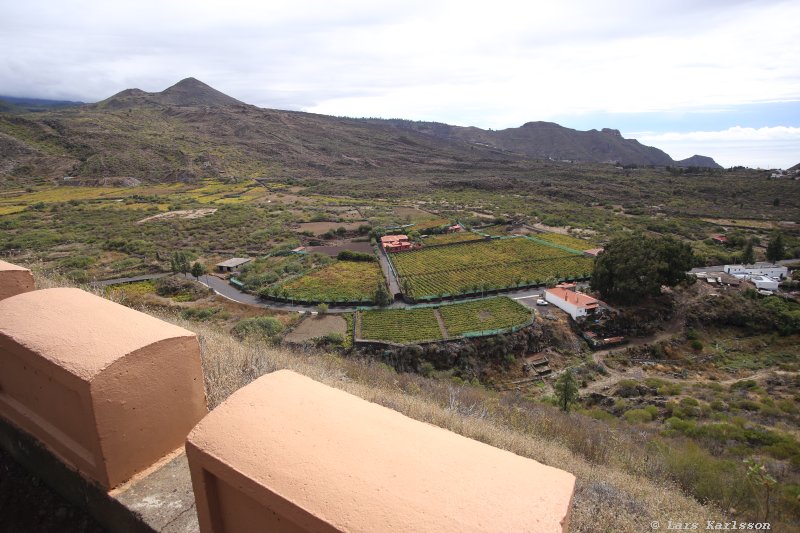 At Wikipedia you find more information about Valle de Arriba (only Spanish):
---
Garachico: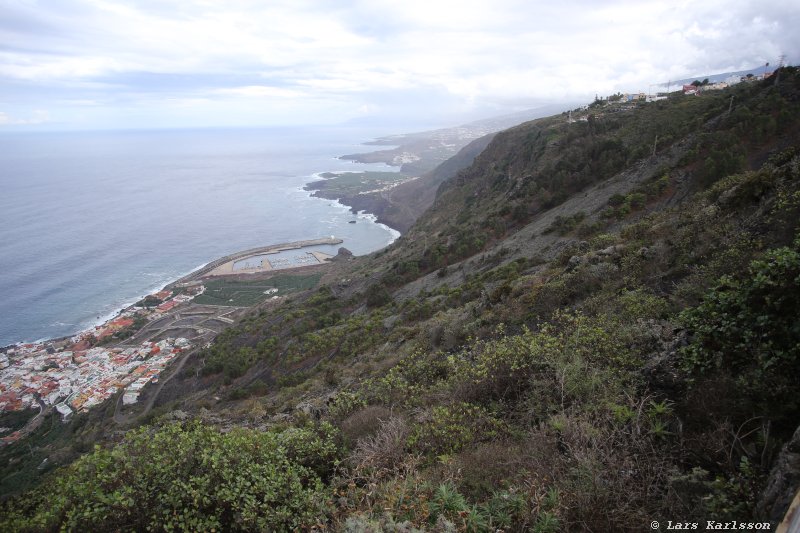 Back to the Northern coast again, down there is the village Garachio, Tenerife's Pompeii. We visited this place by bus the last time we was at Tenerife.
---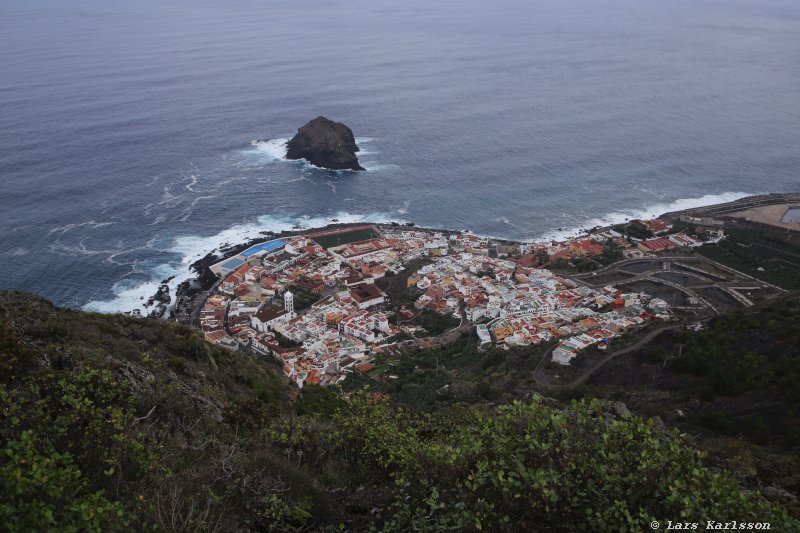 We enter Garachico from upwards.
---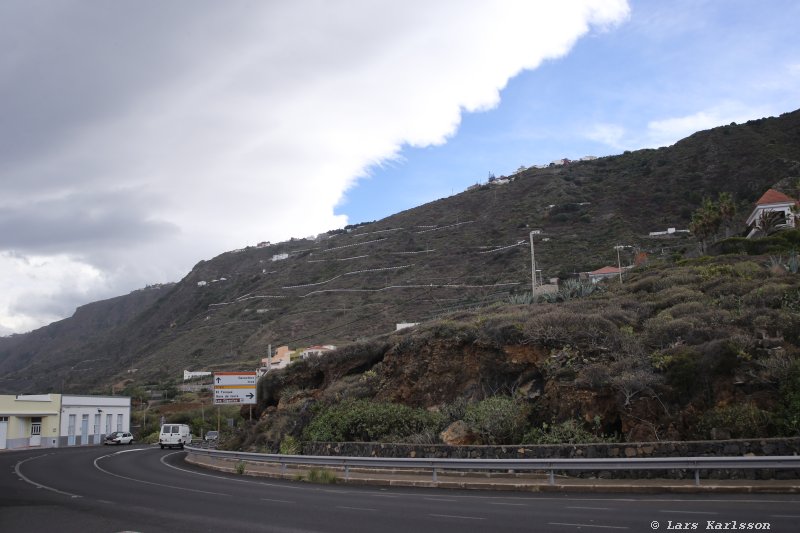 See the white line that zick zack up the mountain, that's the road we took down to here.
At Wikipedia you find more information about Garachico:
---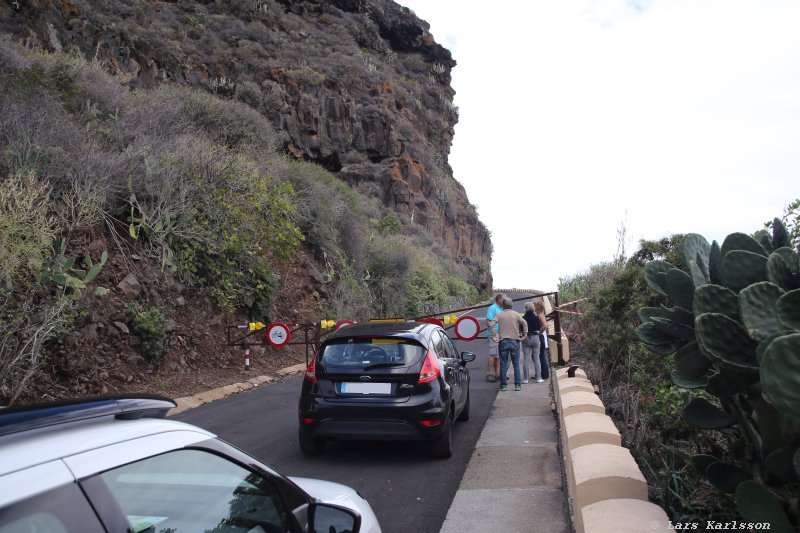 We follow the road to the West, passing Buenavista del Norte, we want to see the faro on the cliff. The road was closed to our disappointment.
---
Buenavista del Norte: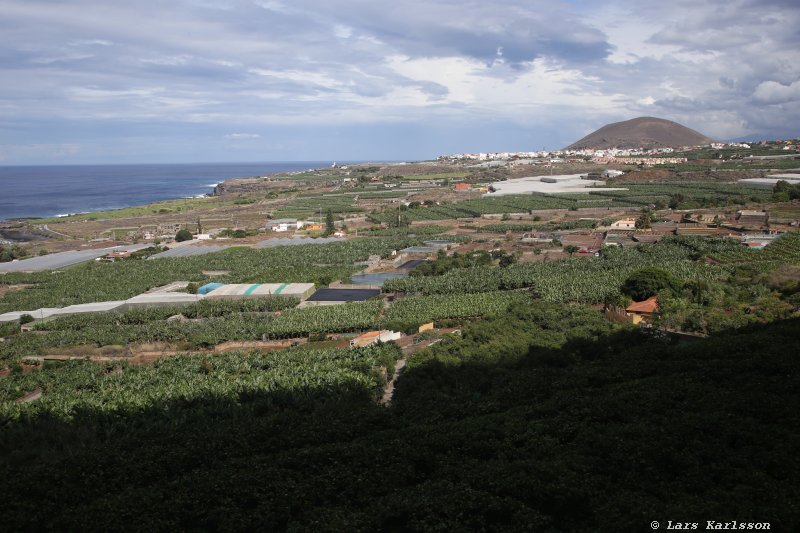 We turn around the car and go back to Buenavista del Norte. From that place we have a very narrow road we can take to Masca, a small famous village in the valley between the high mountains.
---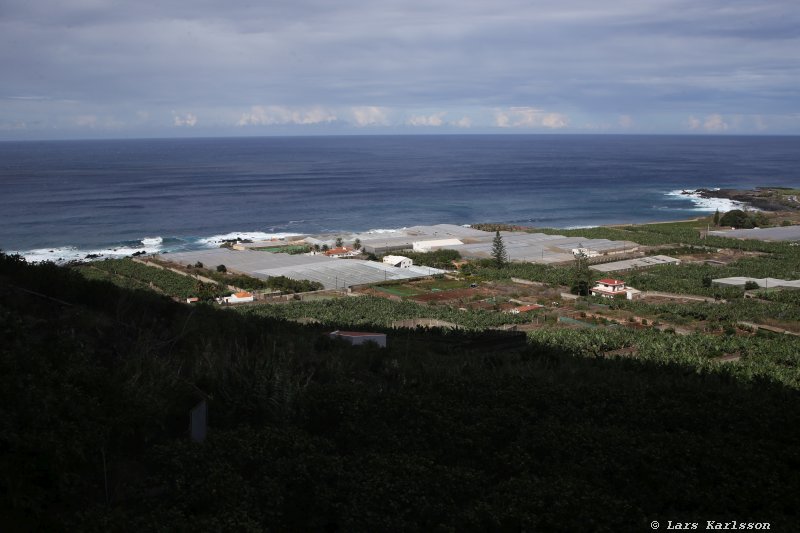 ---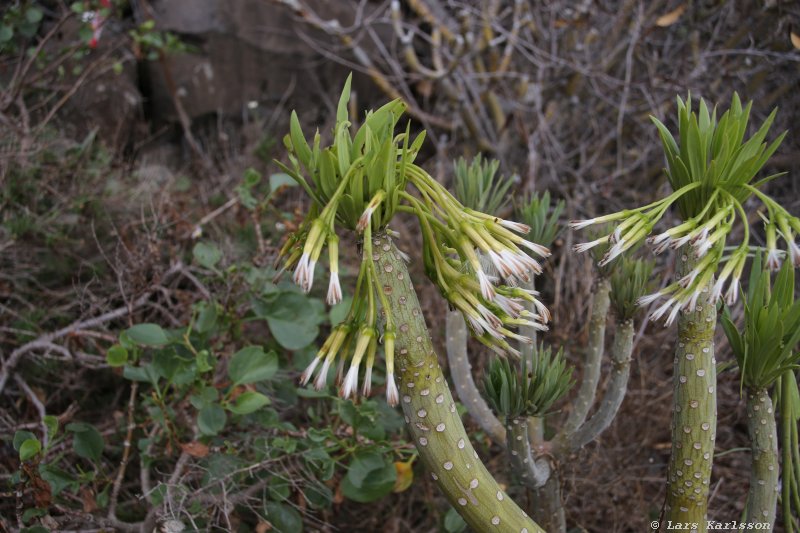 At Wikipedia you find more information about Buenavista del Norte:
---
El Palmar: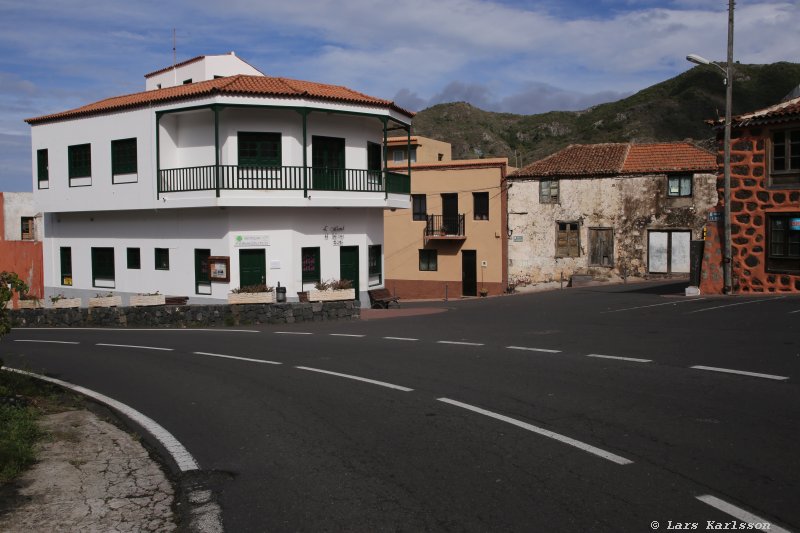 The rumors about this road was that it was too narrow to drive a car on. Maybe that was many years ago. Here we passing the village El Palmar.
---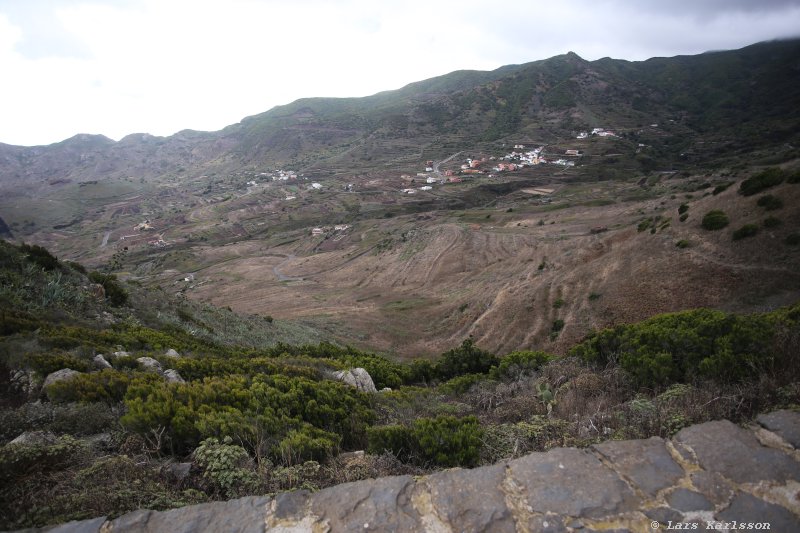 When we stopped at the highest top of the mountain just before this place, the weather change very quickly and dramatic. We got cold winds and it felt like a storm for a short time. Then suddenly we had almost sun shine once again.
---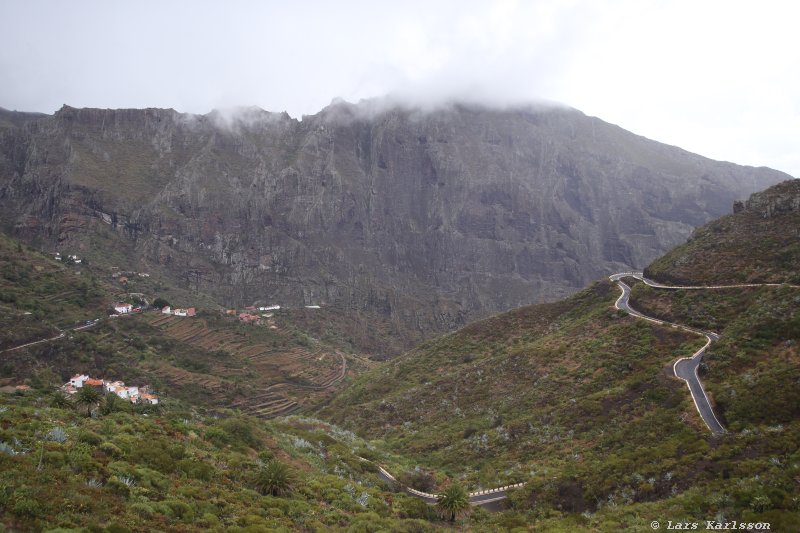 The road down to village Masca. Later we shall drive all the way up the mountain in the background.
---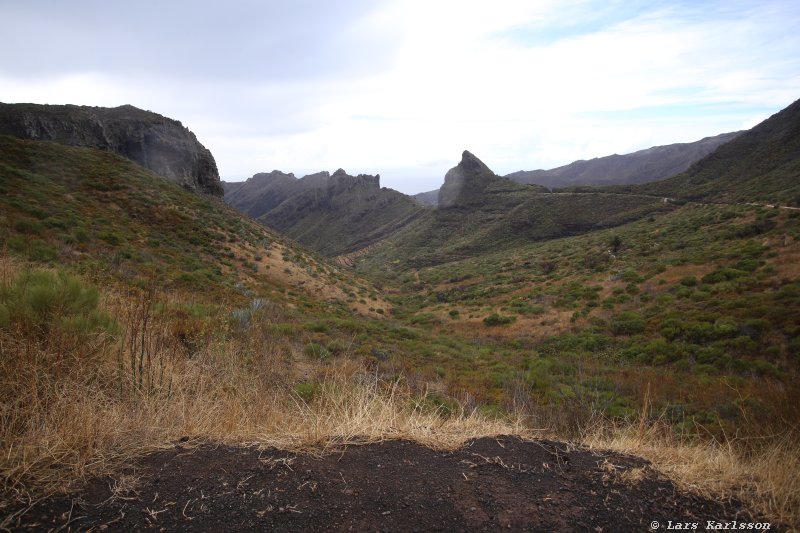 The road down was very narrow and when we arrived at Masca we looked for a parking lot. Cars everywhere and a minute later we had passed Masca. No chance to turn the car around on this narrow road.
---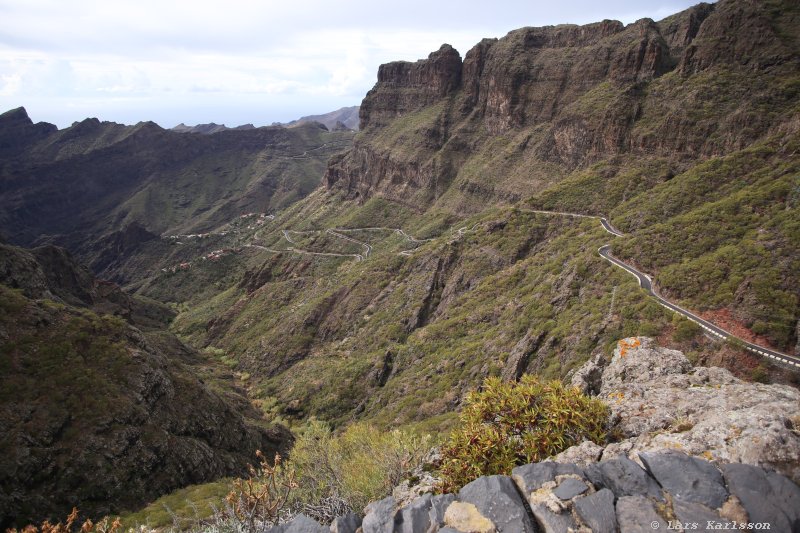 Looking back at Masca. Up from here the road looks very narrow and indeed it is. We meet buses and then Gunilla had a hard time to let the bus pass.
At Wikipedia you find more information about Masca:
---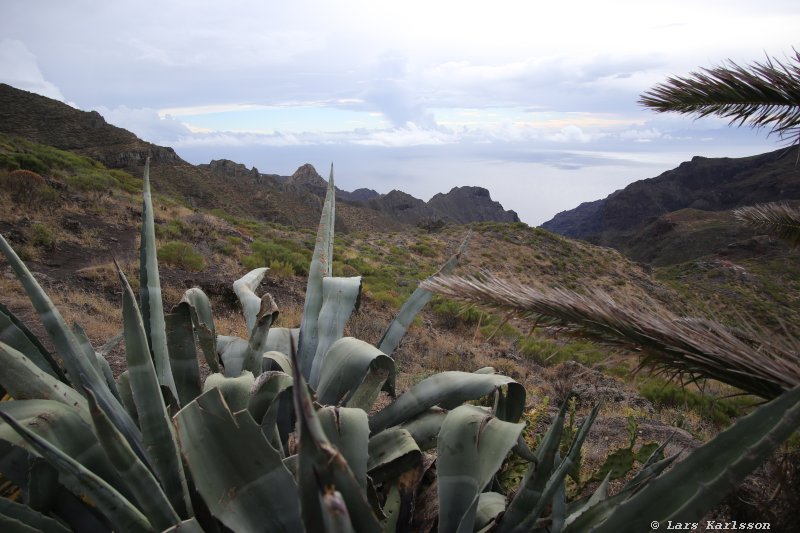 ---
Costa Adeje: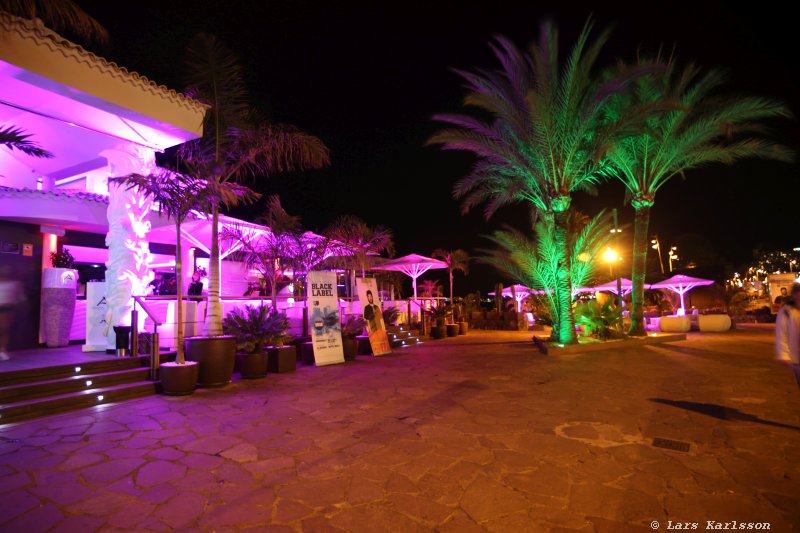 After Masca we follow the small roads along the coast, passing by Marazul, when we came close to Adeje we had to stop and ask how to find the street where our hotel is, tricky street plans. We leave the car at the rental station without any damage and could then check in at our new hotel. Our room was very big and with a balcony big as a terrace and a pool outside. Strange, we just pay 20 Euro per night if I remember correctly. Later at evening we took a walk along the beach too find somewhere to eat..
At Wikipedia you find more information about Adeje:
---