My travel in Europe:
Tenerife, island of Spain
---
One week by walk, bus, boat and car at Tenerife, 2016
---
Day V: Walking from Costa Adeje to Los Cristianos:
Waking up in Costa Adeje the first day. At this hotel there wasn't any breakfast included. But we already yesterday found a small coffee shop around the corner. We took a walk in the morning to that place once again and got some tasty sandwiches.
This first day at Costa Adeje we just walk around in the neighboring area and look what's there. We start with a walk along the beach in Southern direction.
Google Map: Walk from Costa Adeje to Los Cristianos.
Costa Adeje: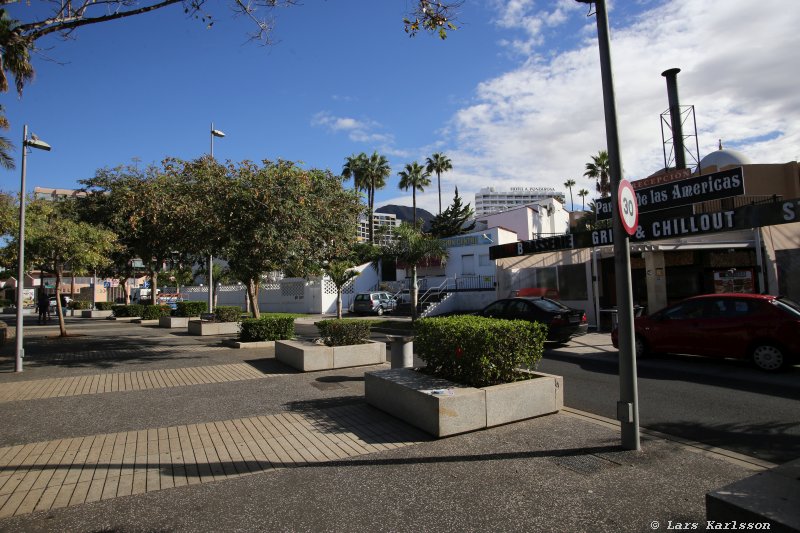 In Southern Tenerife there is much more Sun compare to the cloudy Northern part. The temperature raised from around twenty degree Celsius that we had in the North to twenty five degrees Celsius and more in the South.
Costa Adeje where we stay is a community of Adeje.
---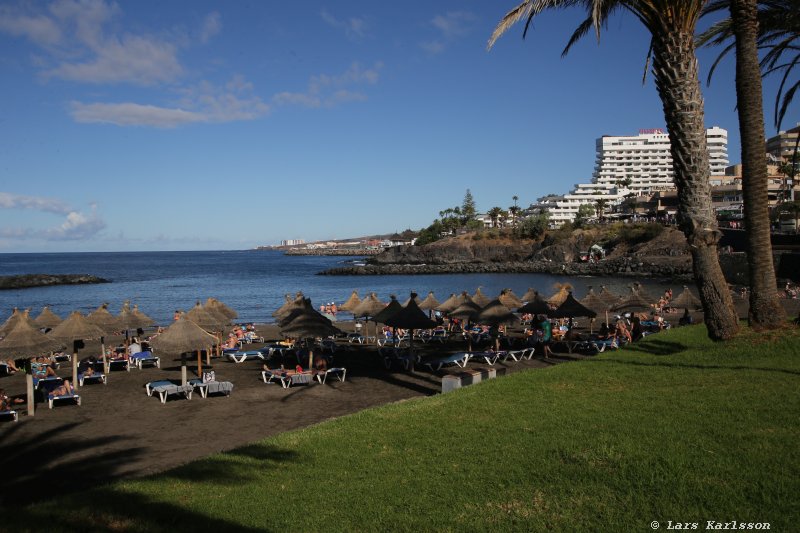 Playa de las Americas. The main interest for people that go to Southern Tenerife is Sun and bathing, here we find them.
---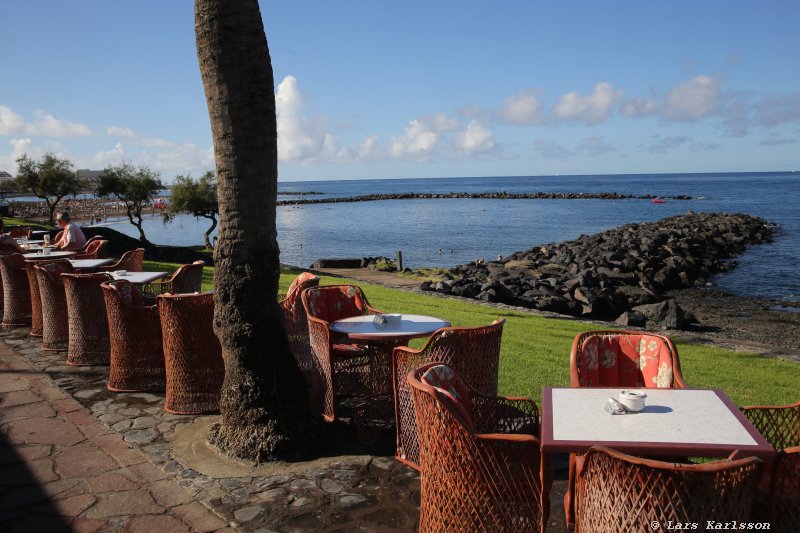 A nice restaurant with ocean view, here we sat down later and took something to drink and eat.
---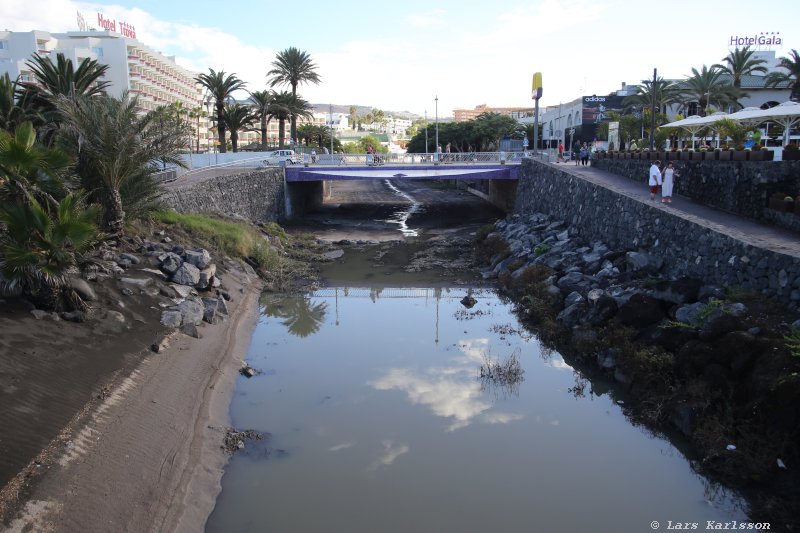 After a heavy rain it can flood, this is the channel that let the water from the mountain pass through the village.
---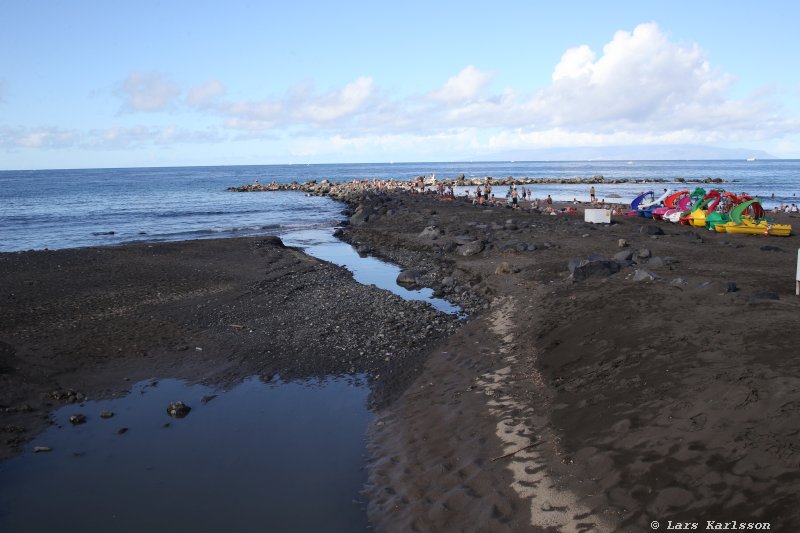 At Wikipedia you find more information about Adeje:
---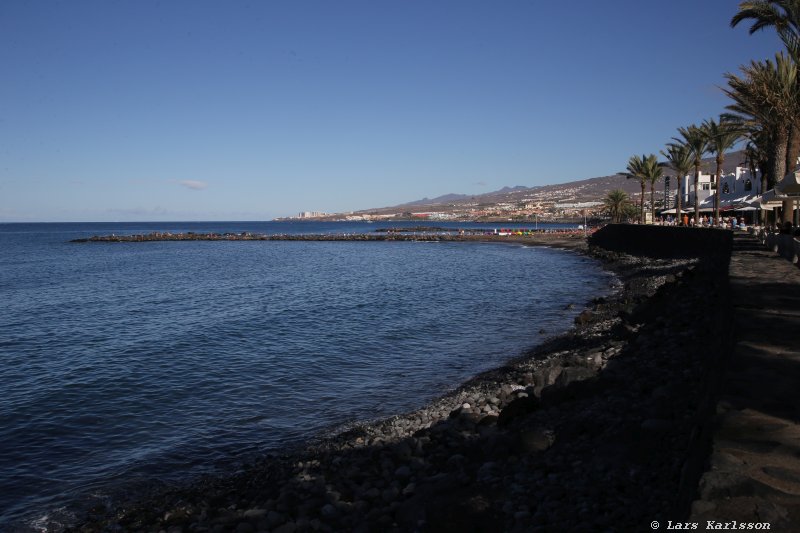 ---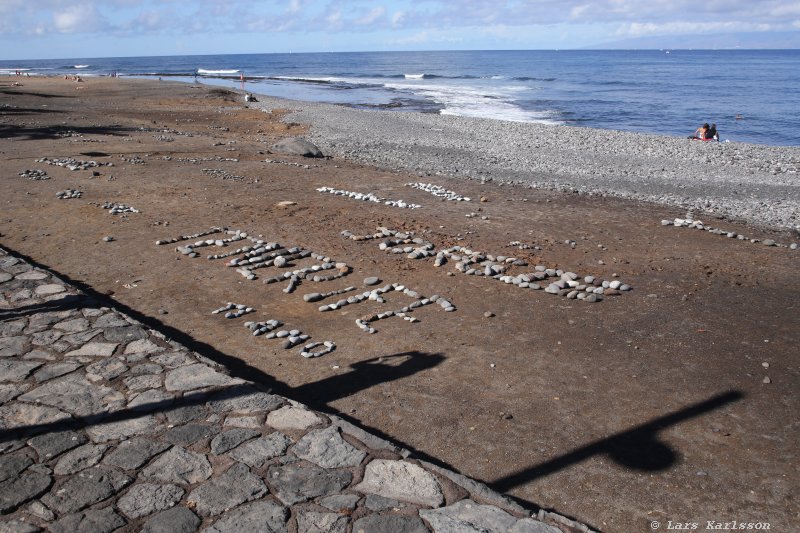 ---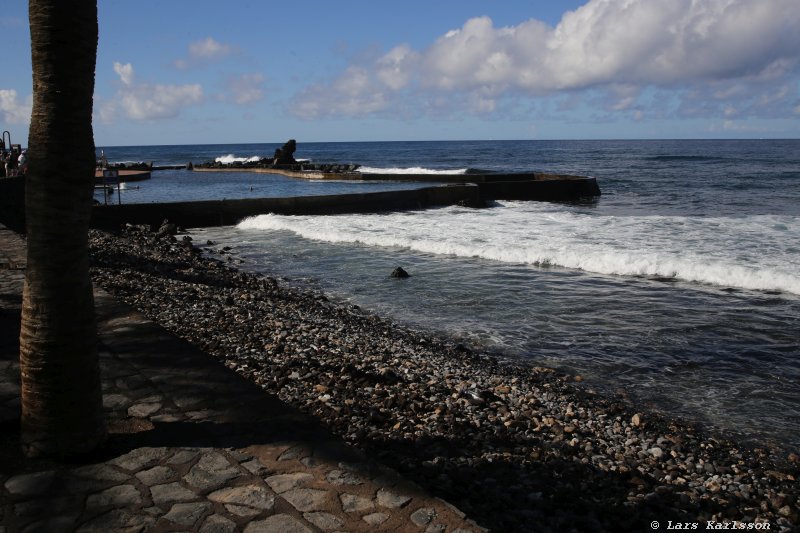 ---
---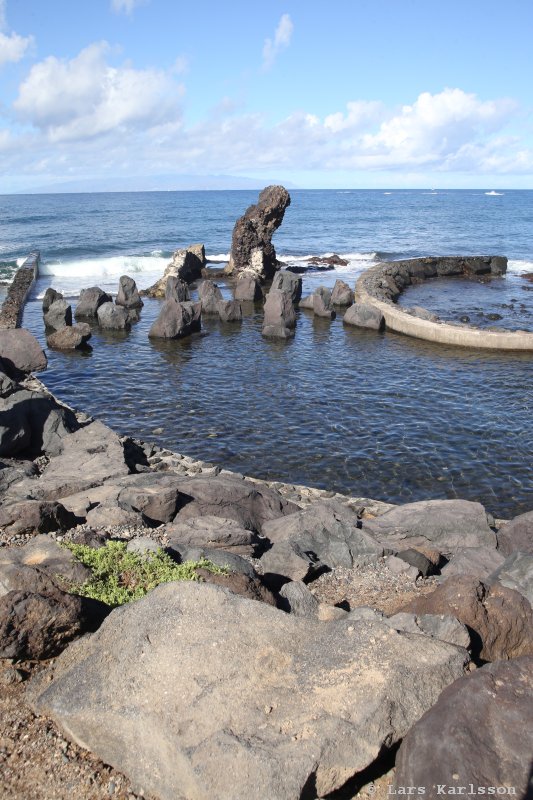 There are beaches and restaurants all the way along the coast..
---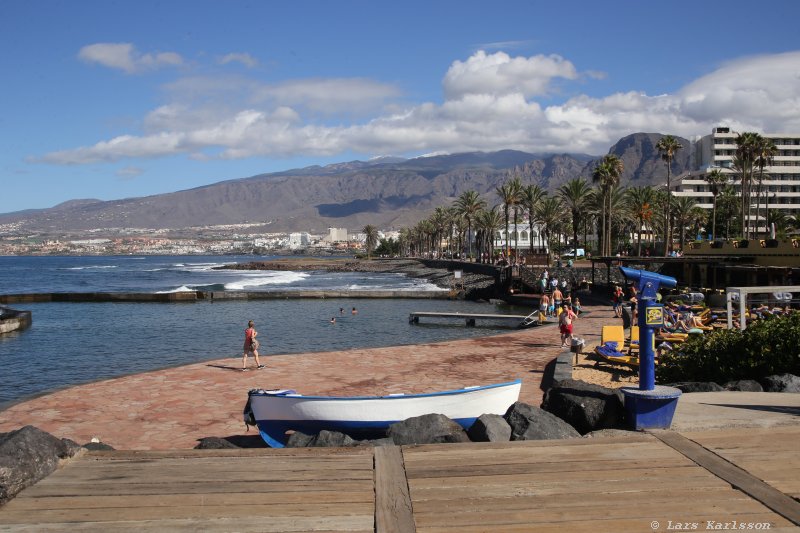 ---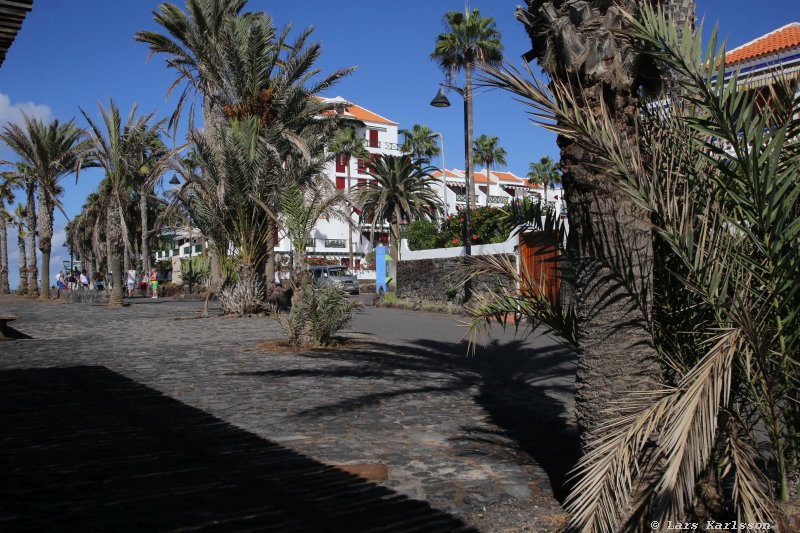 ---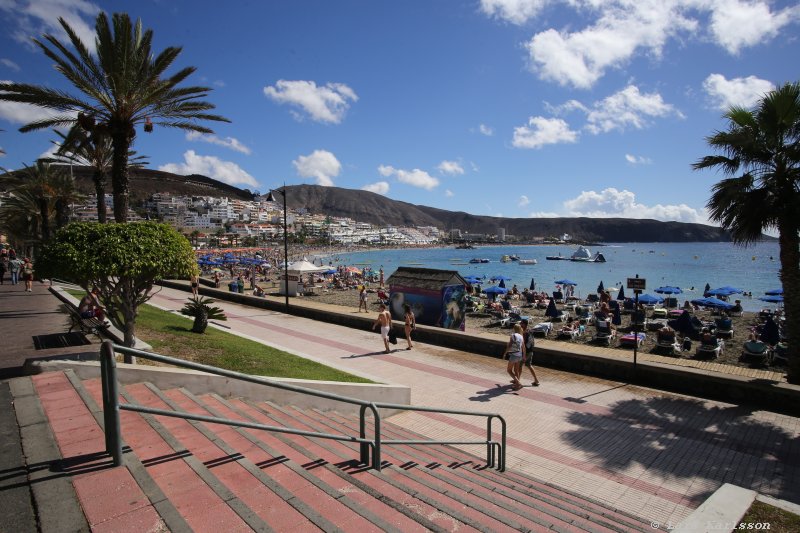 ---
Los Cristianos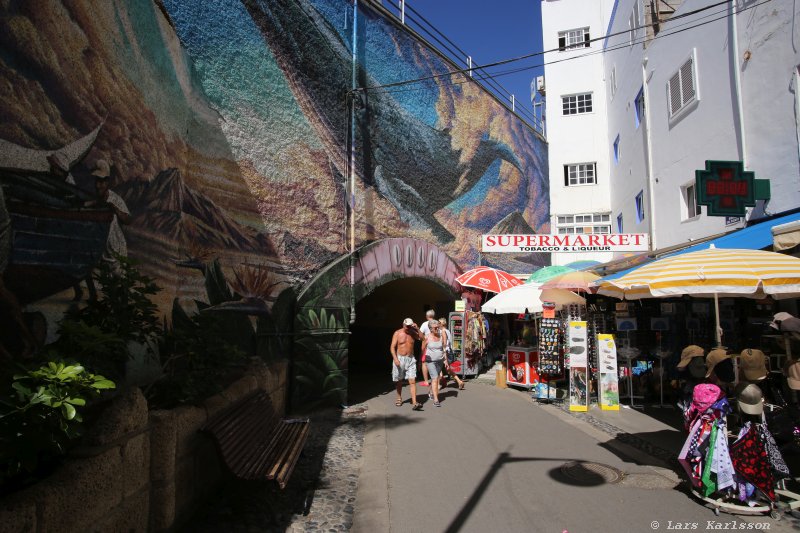 After a slowly walk we had come all the way to Los Cristianos. A walkway lead us into the center area.
At Wikipedia you find more information about Los Cristianos:
---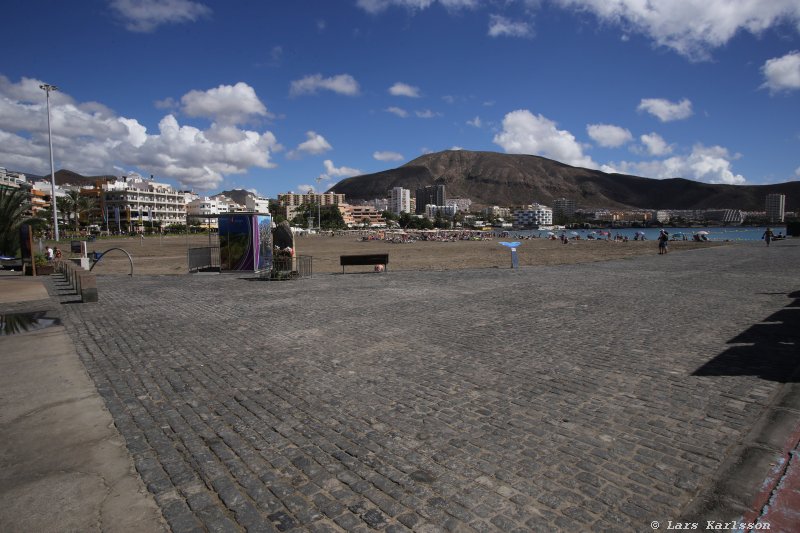 A big beach open up in front of us, Playa de Las Vistas.
---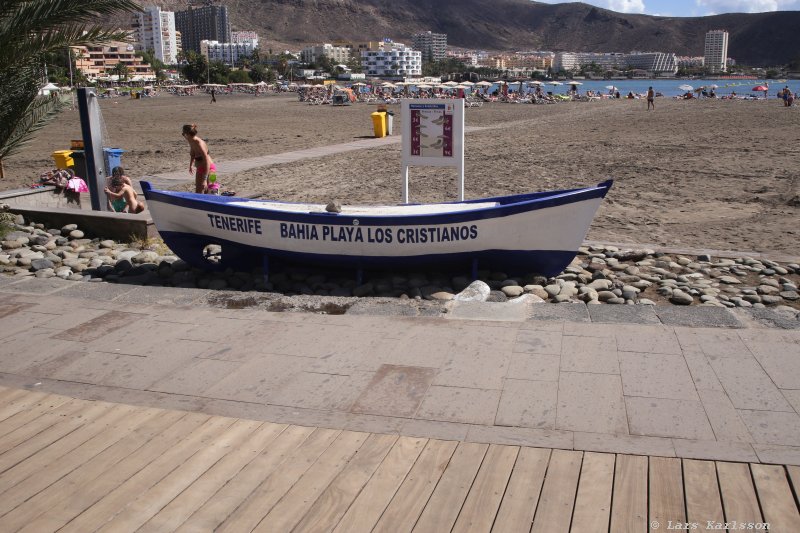 In Los Cristianos there is a ferry port also. You can find ferries here to the other of the Canary Islands.
---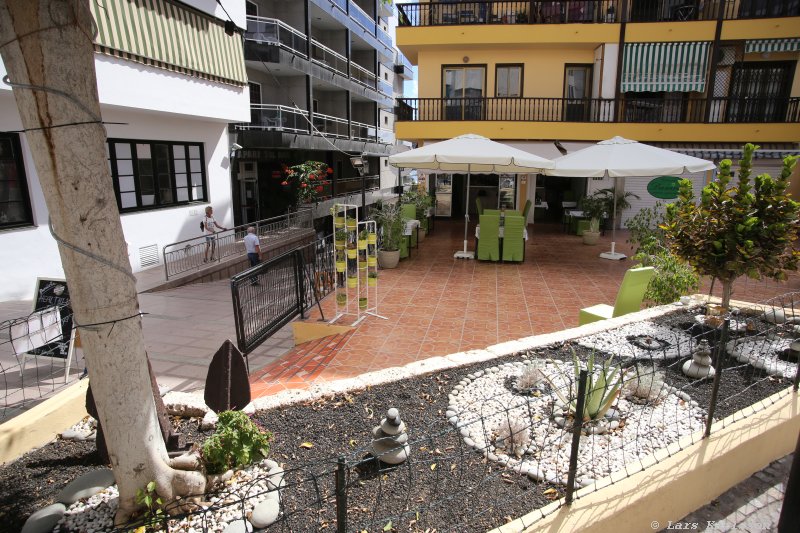 ---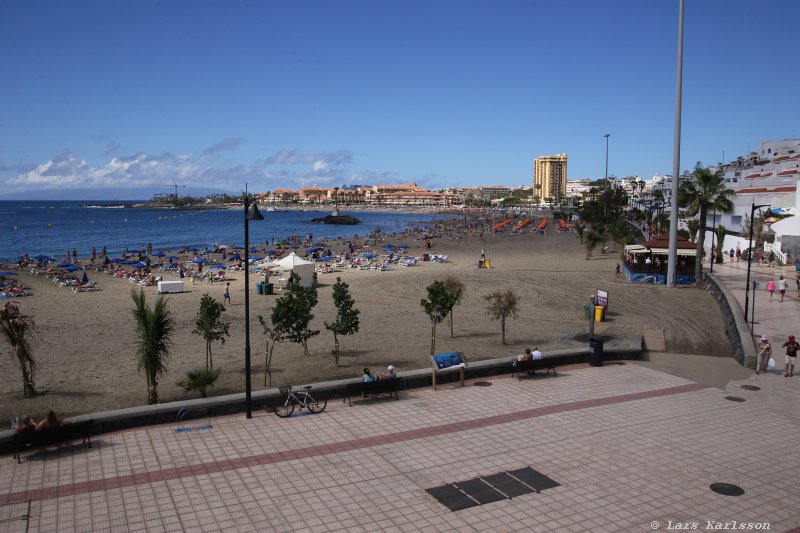 It wasn't much for us to see or do here and we turn around and go back to Costa Adeje.
---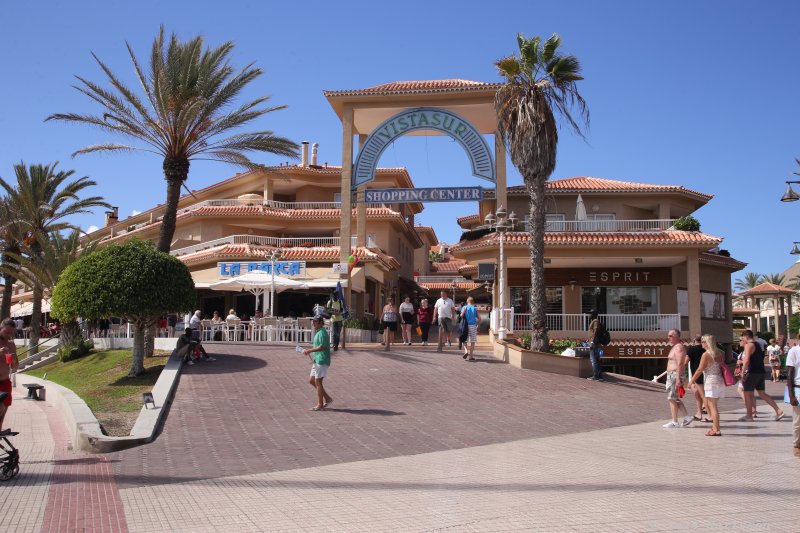 On the way home to Costa Adeje we found a shopping center.
---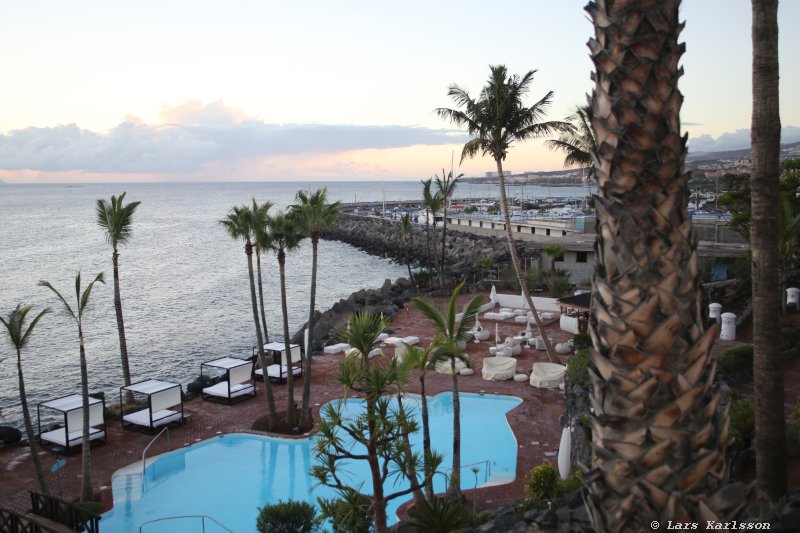 After a rest on the hotel we start a new walk, this time a short walk to the Northern area of Costa Adeje. We found a nice restaurant to have a dinner at.
We are not the kind of people that like Sun and bath, we want some exiting things to happen. At the evening and night we draw plans for tomorrow.
---