Observatories that I have visited:
Stockholm's Observatory in Sweden
---
Stockholm's (old) Observatory
This is the closest observatory from where I live, I just take the subway for 30 minutes to the center of Stockholm at Odenplan and there it is. These photos I took when I was close to the observatory on an evening walk.
When they built the new observatory 1931 at Saltsjöbaden they called it Stockholm's Observatory, then this observatory had too change its name to Stockholm's old Observatory.
---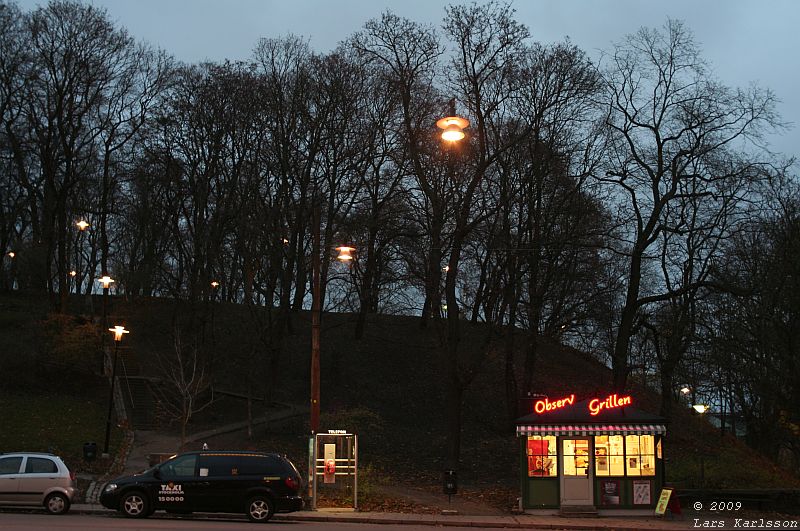 I came from the Southwest of the observatory hill.
---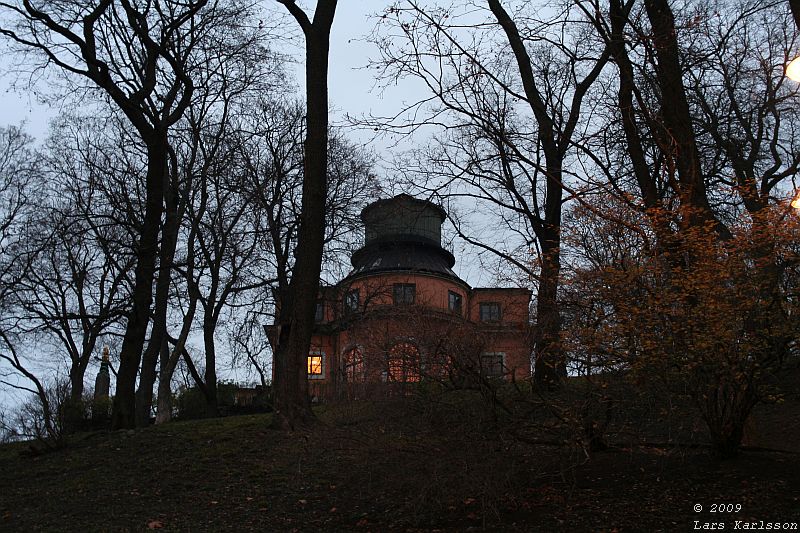 After I have come into the park I see the silhouette of the old observatory.
---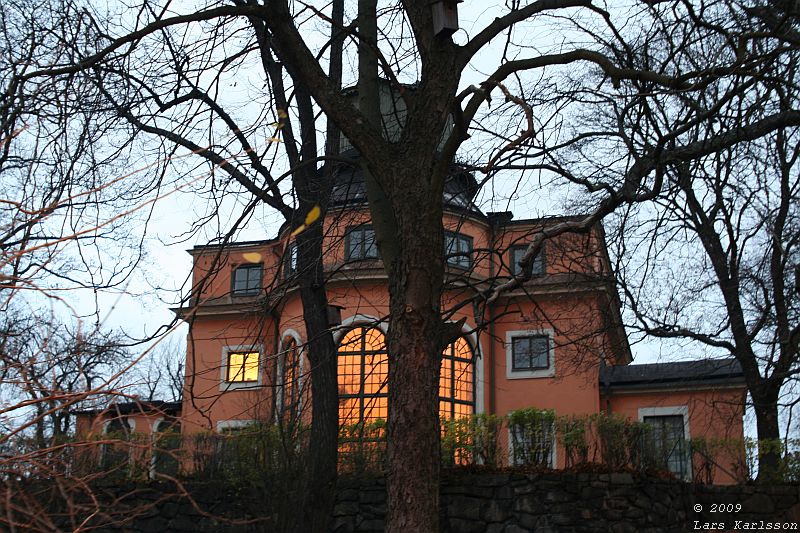 This observatory was founded already in the 18th century. In the side buildings they did meridian observations. An accurate calendar was important to have and they where based on these observations.
---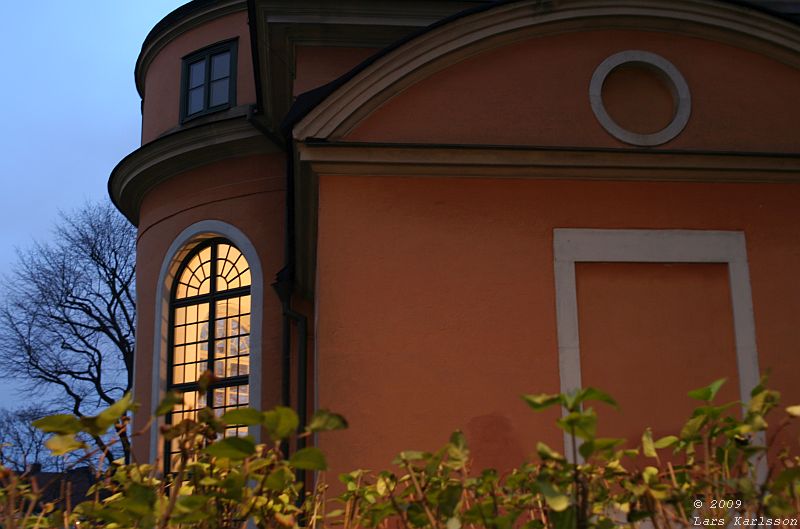 The observatory building is very beautiful placed in the park. In the 18th century there where no other buildings that blocked the view. It was the countryside, now inner city of Stockholm.
---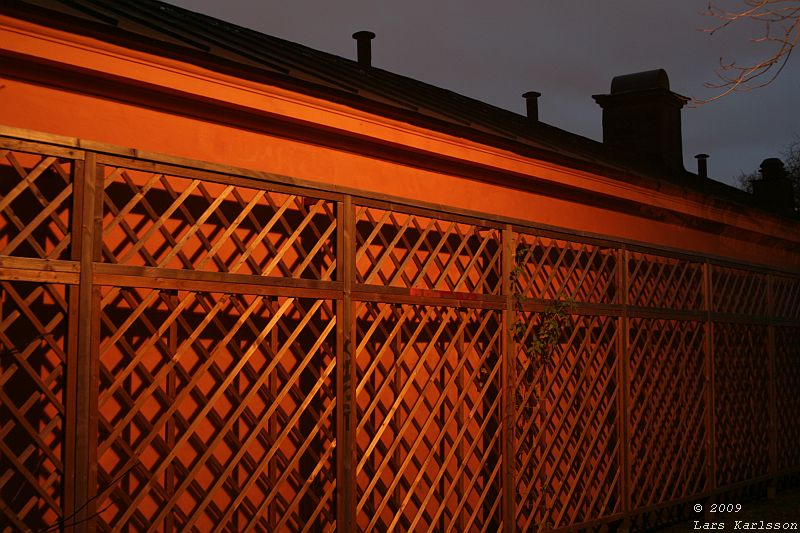 One of the wings to the observatory building, today there is a cafe in one of these wings.
---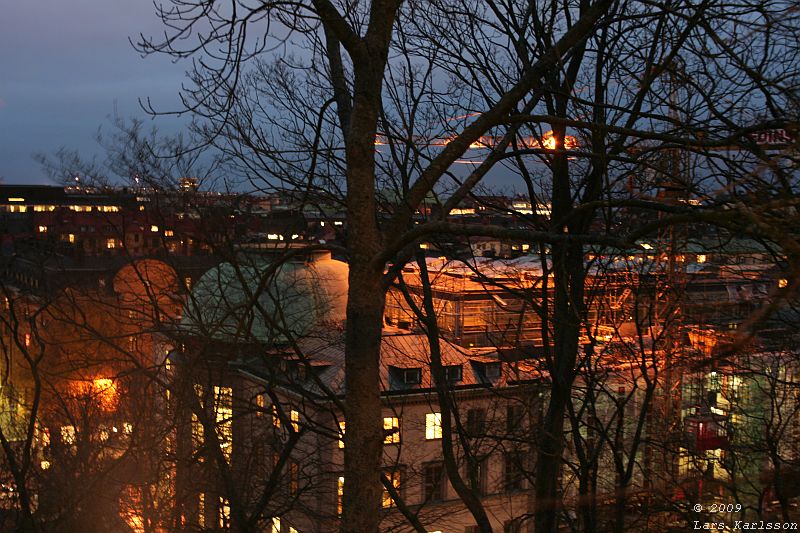 From the hill the view is fantastic over the city. There is not another observatory down there in the dome, it's Stockholm's Business School.
---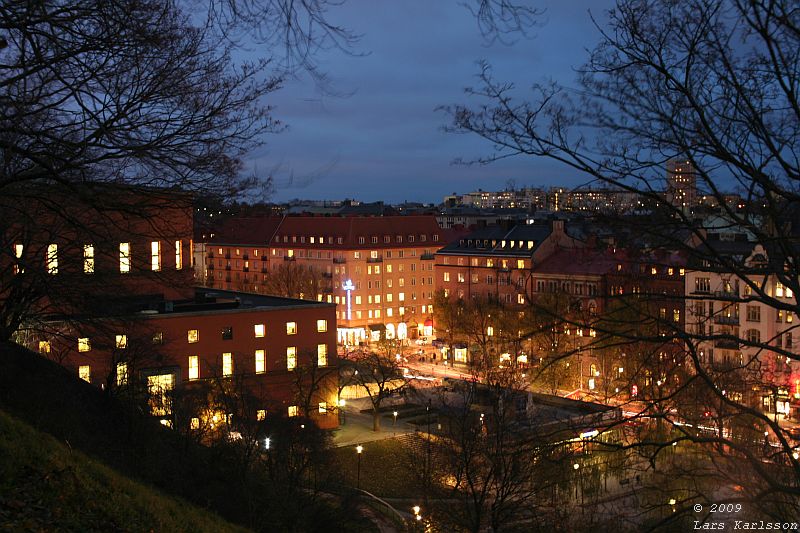 To the left is the library, it has a look of an observatory with its dome.
---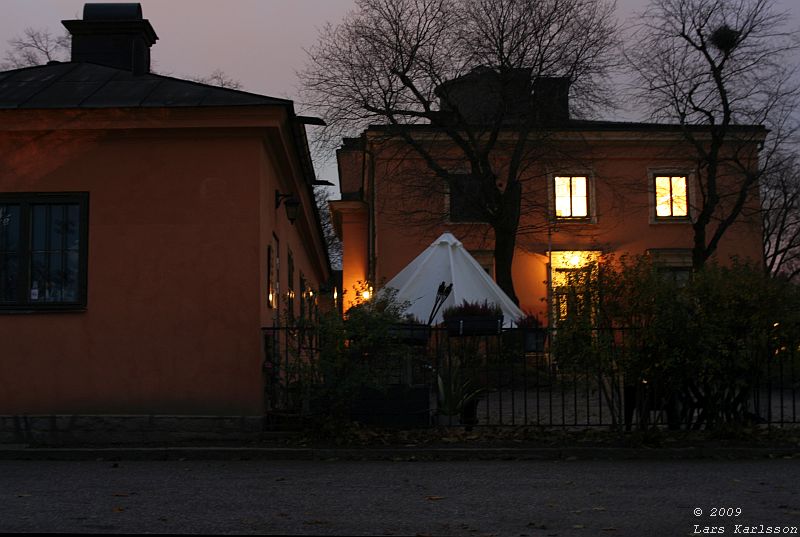 Earlier it was a museum in the old observatory building which I have visited. One thing I remember from that visit was that they have temperature records from hundred of years.
More to read about Stockholm Observatory at Wikipedia:
---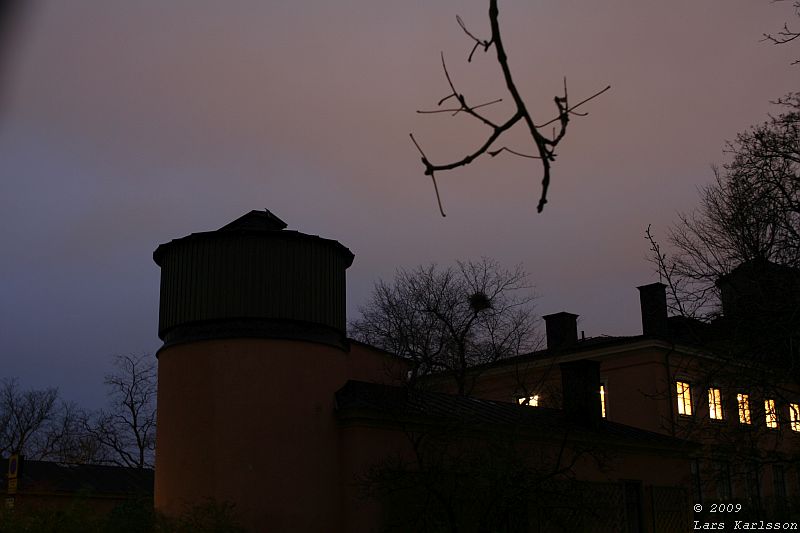 In this tower in one of the wings an amateur astronomy club has its office, the name of the club is STAR.
In early 2000s I was member of this club and enjoyed it a lot, here is more information about STAR:
---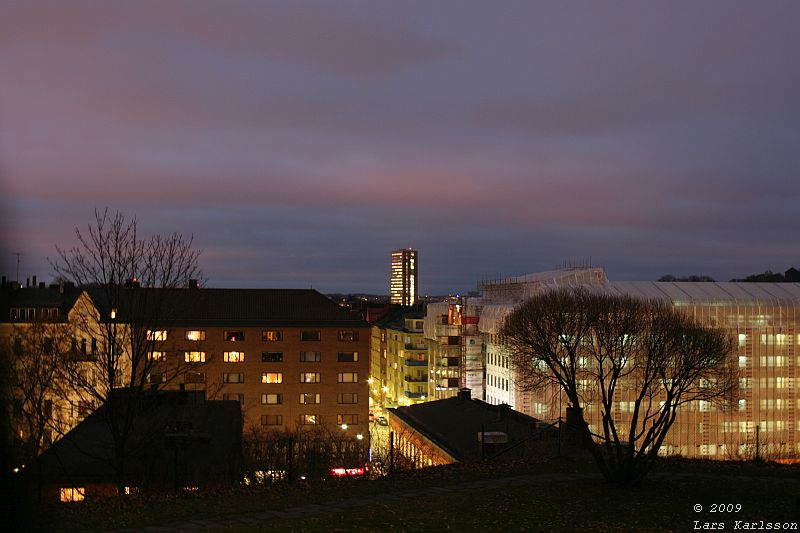 In early 1930s the astronomers left this place and moved out to the new observatory at Saltsjöbaden. You can read more about Saltsjöbaden's Observatory here.
---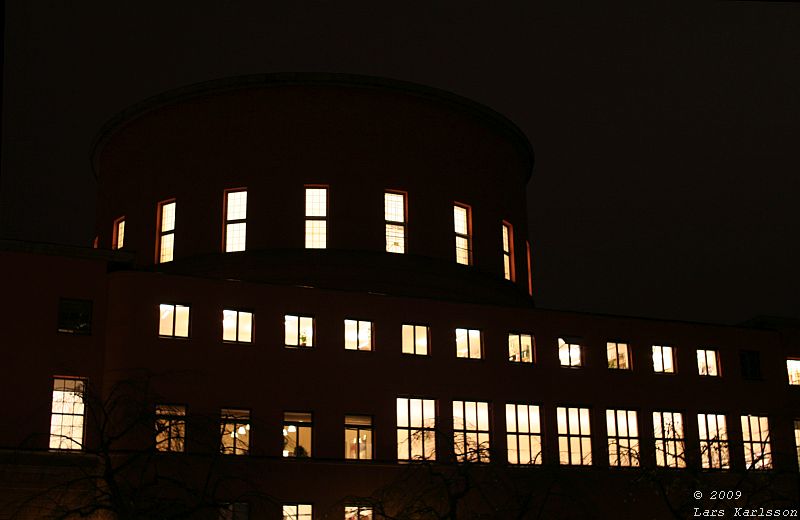 The library at Odenplan, placed North of the observatory.
More to read about Stockholm Public library at Wikipedia:
---