3D CAD drawing:
Motor focuser bracket
---
Contents:
Note:
I take no responsibility or liability for what are written here, you use the information at your own risk!
---
7, CAD bracket version 3.0, part 4:
Info:
We had a clear sky last night so it's hurry to get these parts working now.
---
3D printing bracket version 3.0: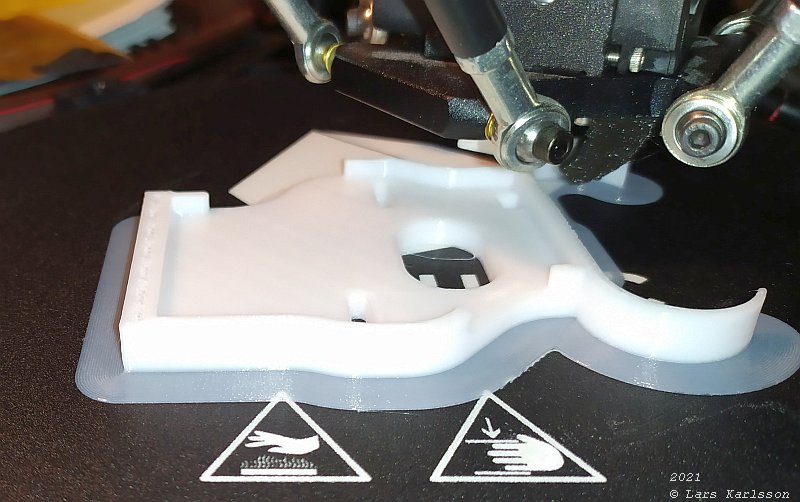 More than halfway through, the reinforcement edge is printed.
---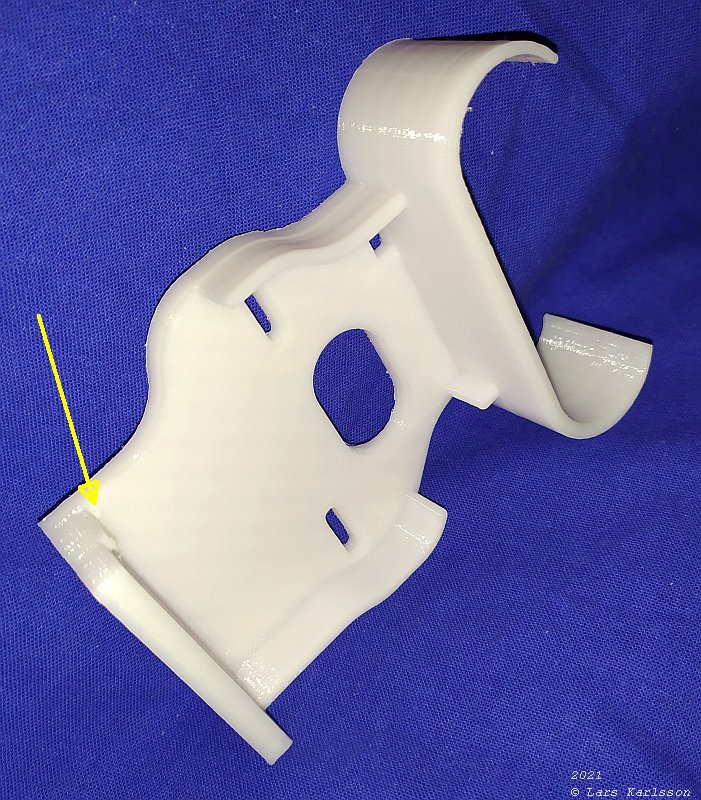 This time everything looks to fit perfect, just a small part of the reinforcement I have to cut down 2 mm. It struck in the motor when it is in its most left position.
---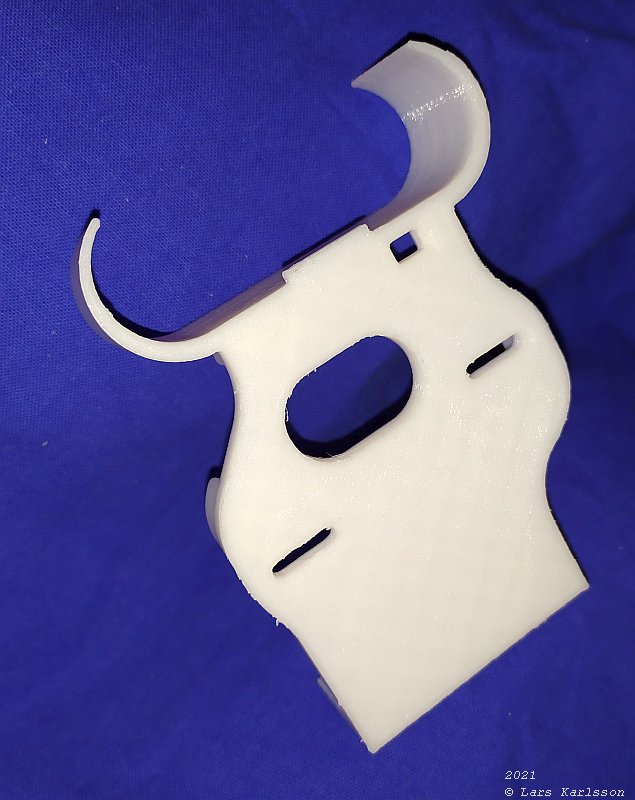 A rectangular hole was added in last minute at the upper part, for a stripe or a cable.
---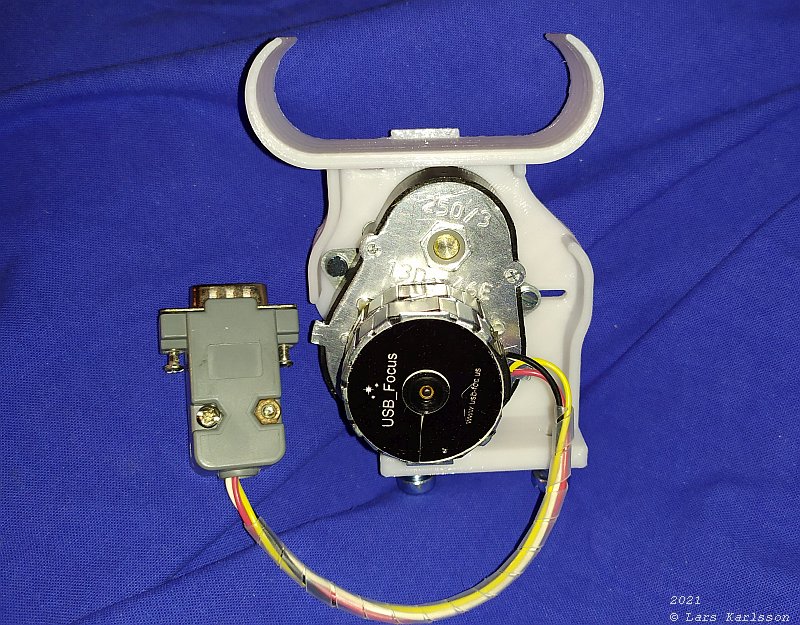 Motor mounted, most left position.
---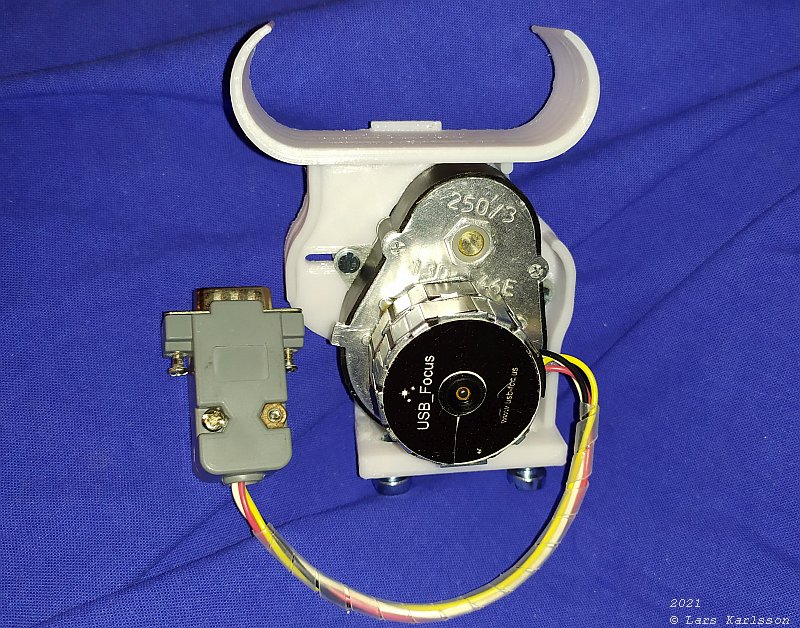 Motor at most right position. It can be adjusted +/- 5 mm. In a later version I shall widen the bracket so I can have the reinforcement all the way from bottom to up.
---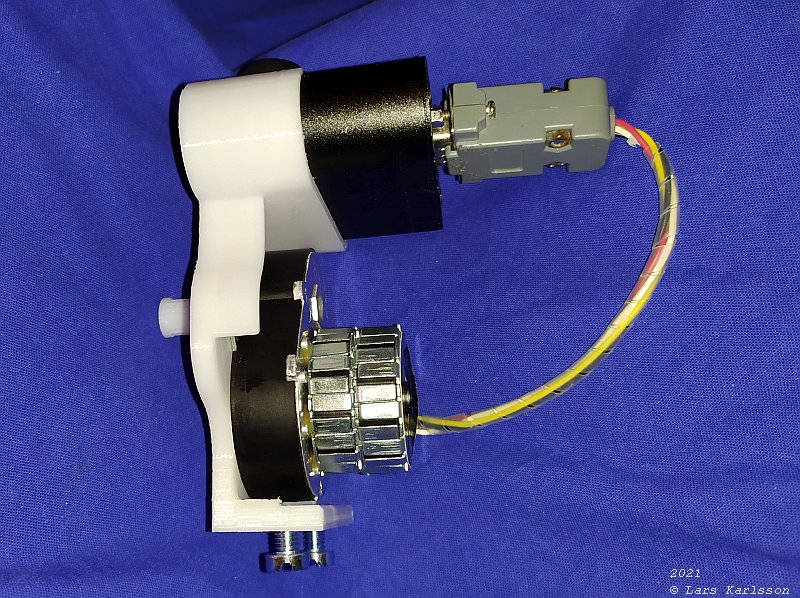 Control unit installed in its holder, to my surprise it fit perfect, no need for a strap around it.
---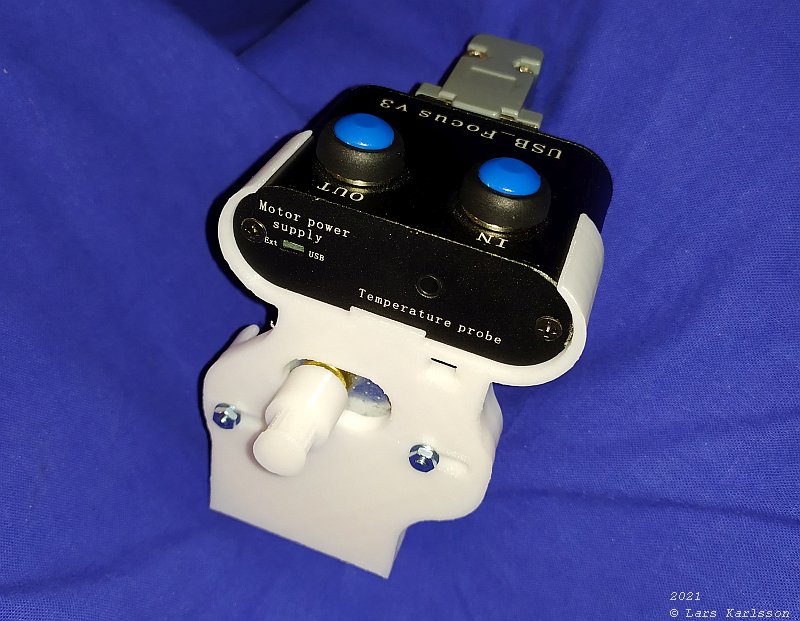 This is the 16 teeth I have mounted on the motor's 6 mm shaft.
---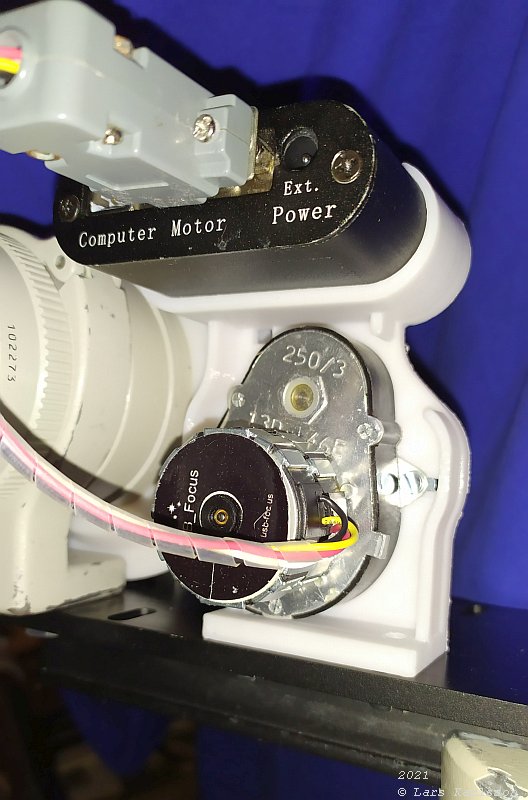 Much more compact now and it will also fit my later Pentax medium format lens, or any other lens as well.
---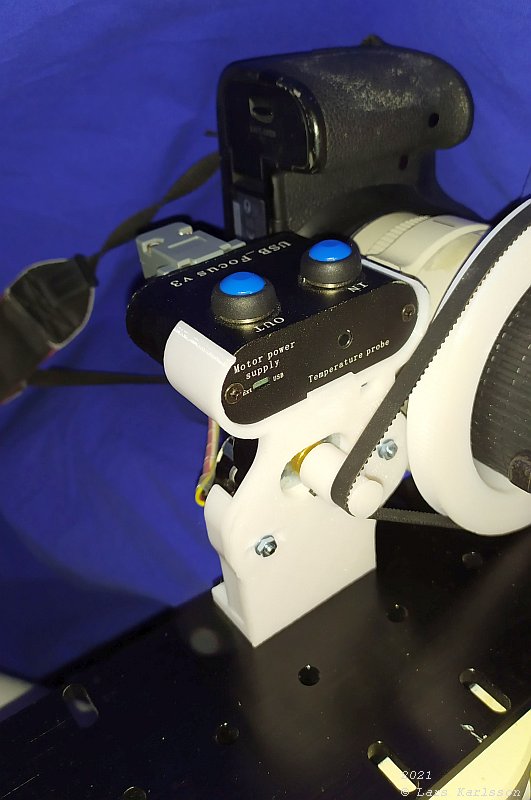 So much better everything is now compare to how I had it earlier.
---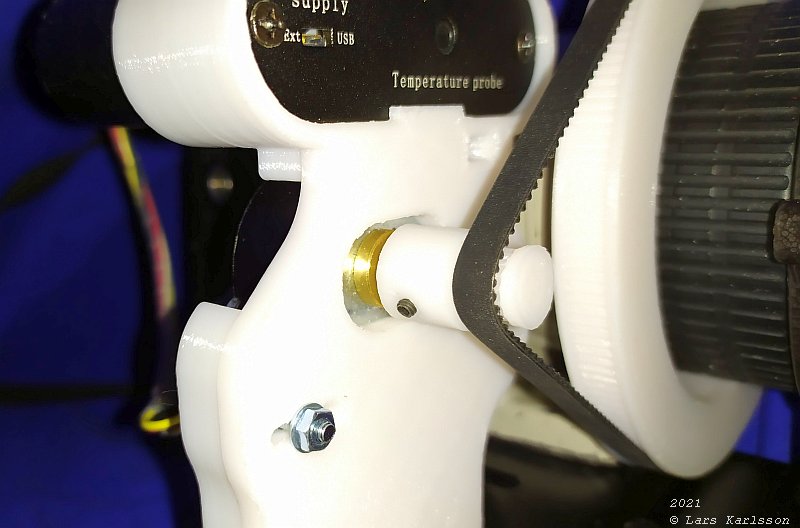 When the timing belt is set with correct tension the motor is almost exact in its middle position.
There will be a version 3.1 later which I put online to download, but now very busy with next holder, the holder to the auto guiding camera and lens.