Flight spotting
Arlanda, 2019
---
There are a lot of spotting you can do, train spotting, flight spotting, ship spotting ... Two years ago we visited a photography club. One photographer held a speech about his hobby. He visited a lot of airports to take photos of the aircrafts. That sounded a little bit exiting to us and now 2 years later we do the same. We don't have any fancy equipment to do this, a 300 mm lens on a full frame camera and a tripod which is to weak to do this, still we got some photos which we share to you here.
Why I don't just bought a Canon 600 mm f/4 lens? There is one big problem, 12'000 Euros!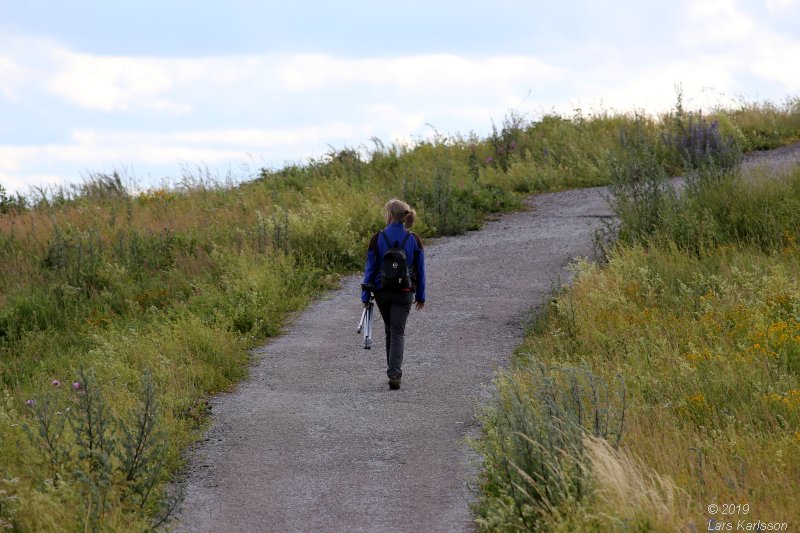 At Arlanda airport (Sweden) there is a viewpoint with a parking lot. You find it in Eastern direction of the airport and Western to the lake Halmsjön. There is just a short walk up to the viewpoint.
---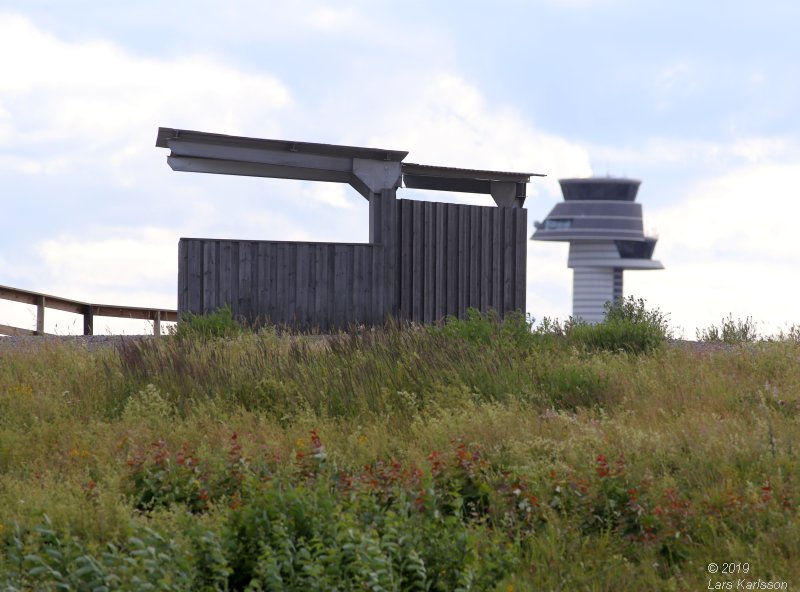 There is also a shelter at the viewpoint where you can sit if it's windy weather. This day a lot of people sat here and around with there picnic baskets.
---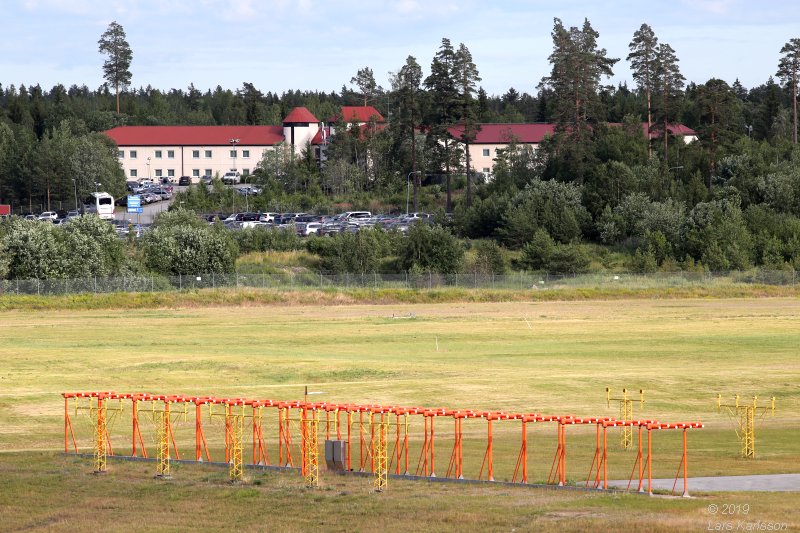 This is the end of runway no 3, there are two others also. Earlier when I have visited this viewpoint there where no aircraft landing or starting. You must check the weather report, the wind direction must be correct, otherwise they choose another runway.
---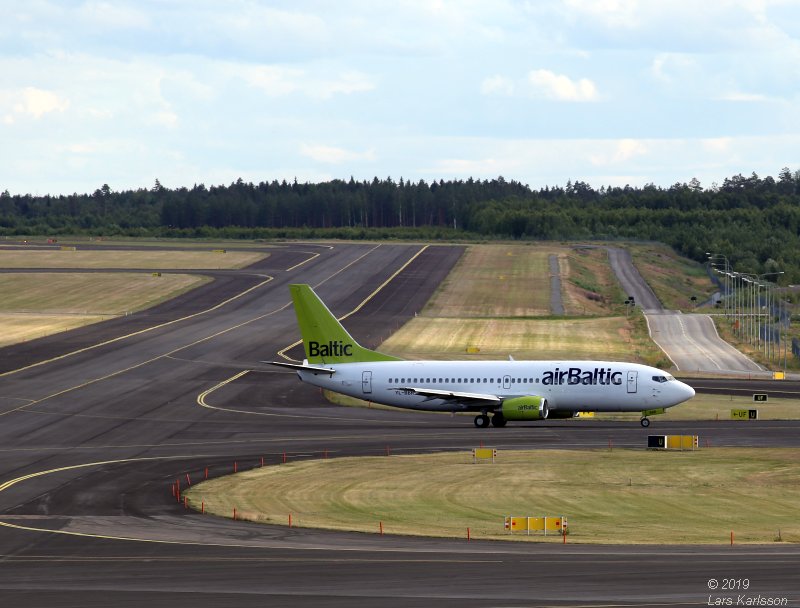 This afternoon we got it perfect, a lot of aircrafts landing, this is the airBaltic aircraft on the way to the terminal.
---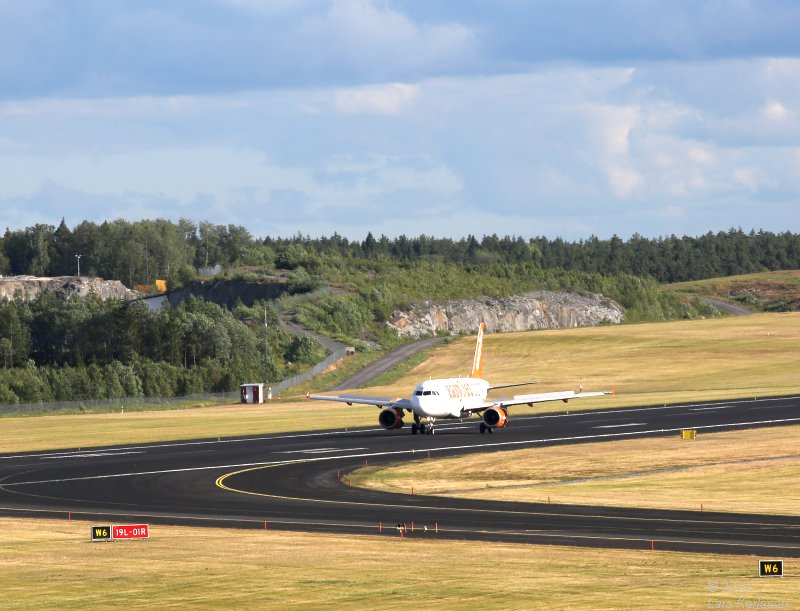 There are just minutes between the aircrafts, here comes the Easyjet aircraft.
---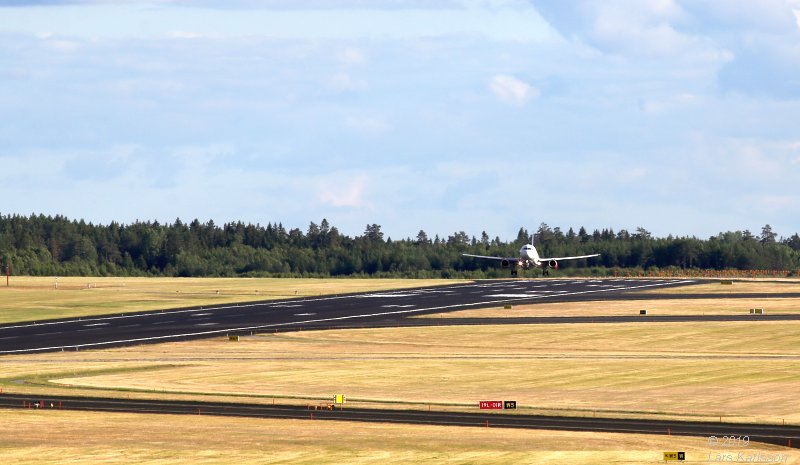 The Swedish SAS aircraft comes close after for landing, we were fully busy taking photos.
---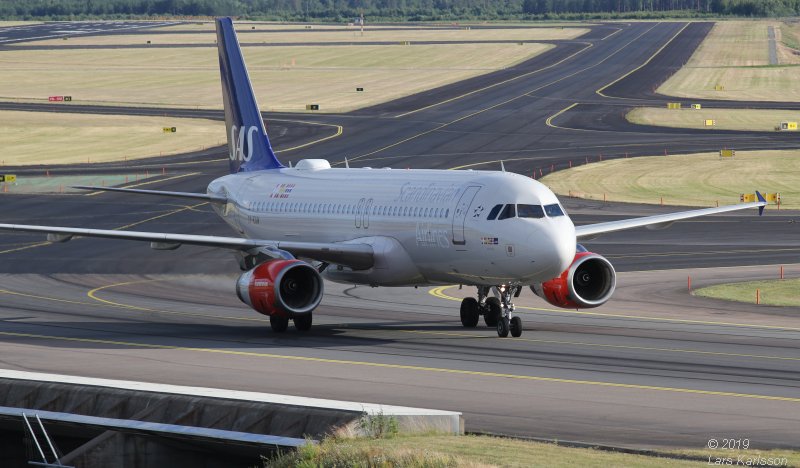 ---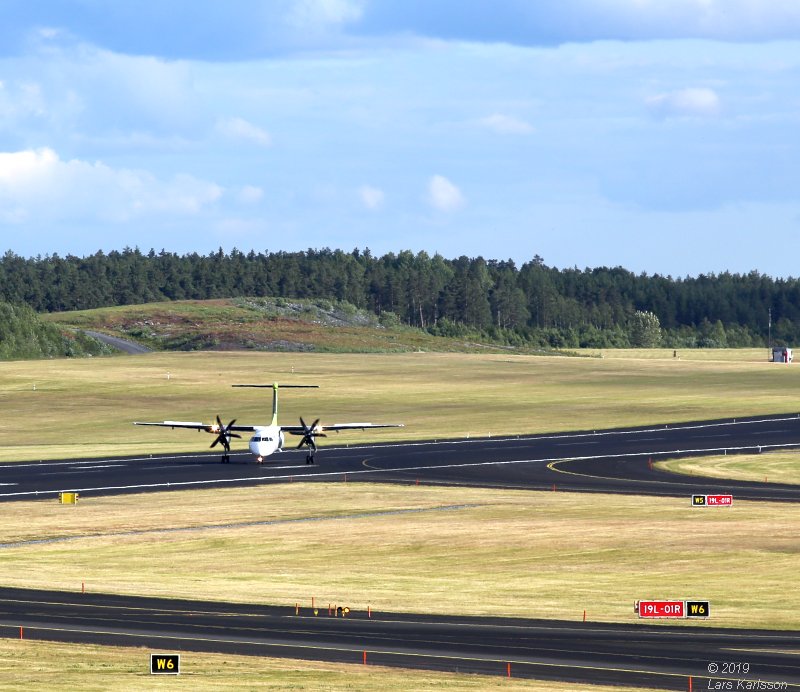 A small propeller aircraft landing immediately after.
---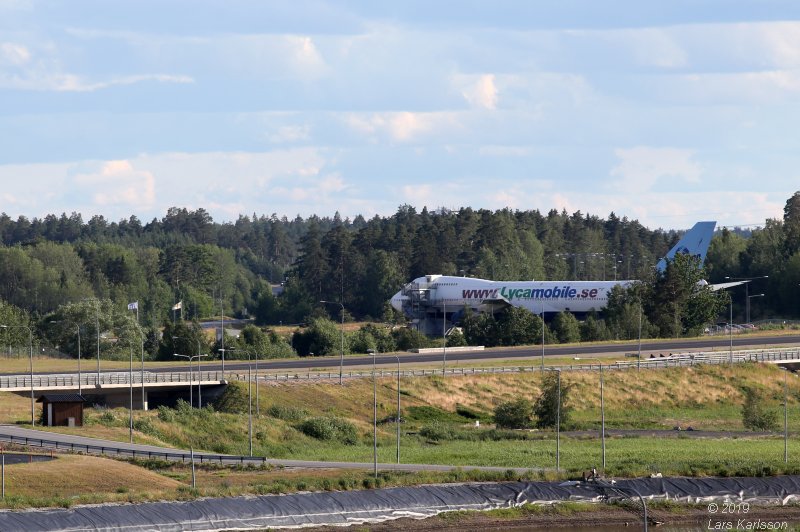 No, the Boing 747 aircraft hasn't landed in the forest, it's an outranged aircraft that service as a hotel nowadays.
---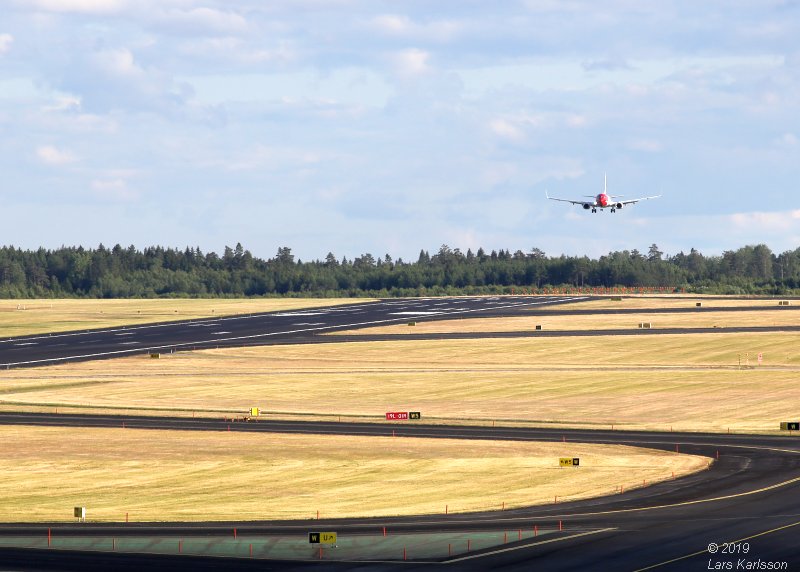 If something with a big red nose is coming it's not the deer Rudolph with the red nose, it's a Norwegian aircraft !
---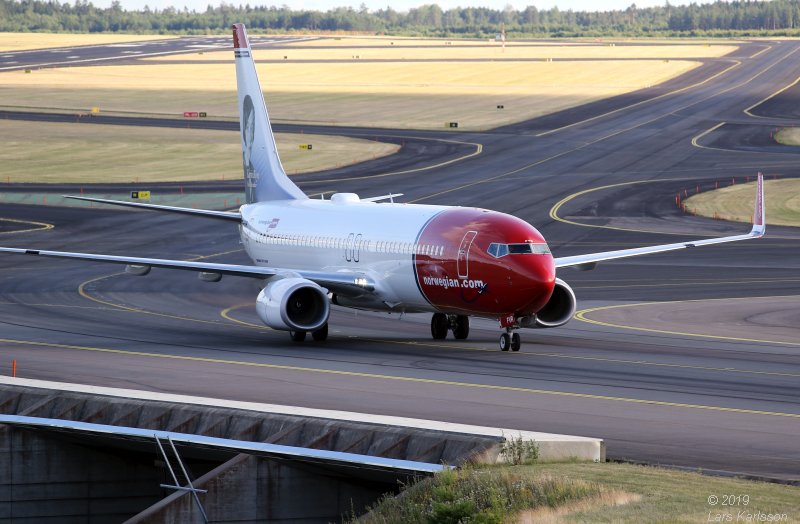 Note the aircraft bridge with the cars running below it.
---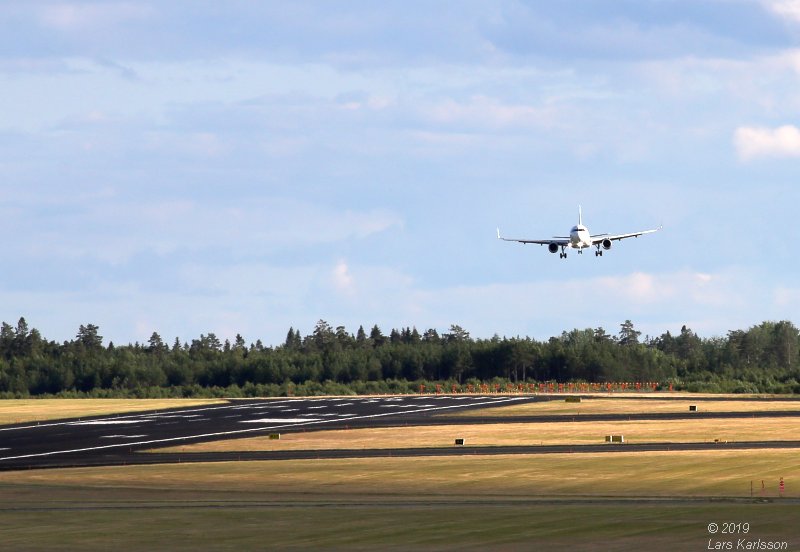 ---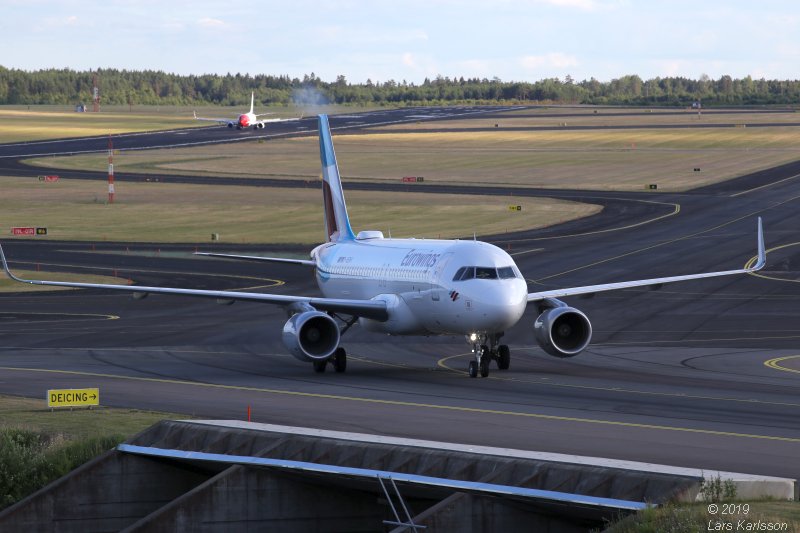 This time it was the Eurowings aircraft that landed with a Norwegian aircraft behind.
---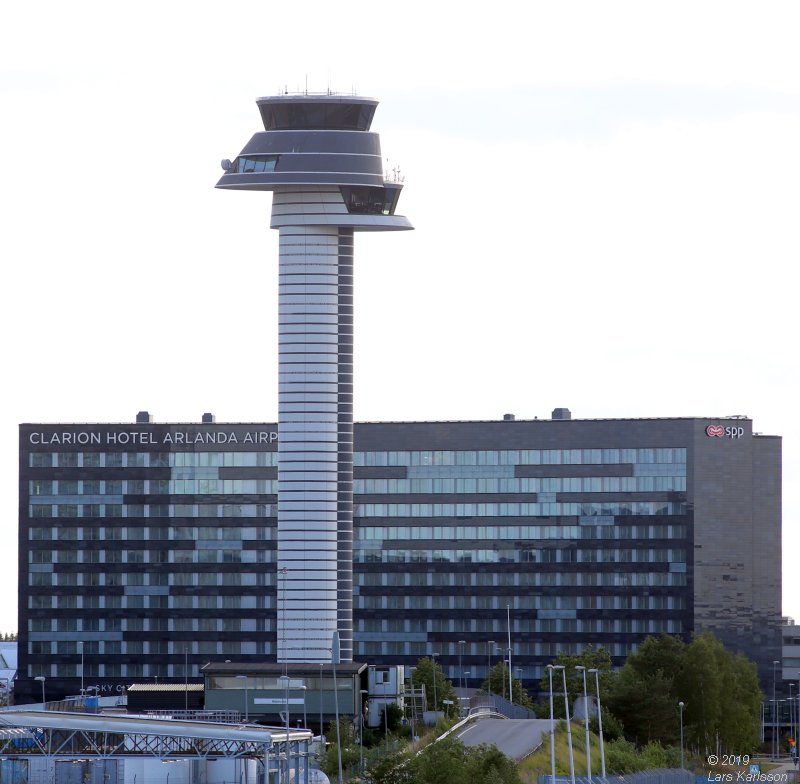 The tower where all air traffic are controlled from, looks very modern.
---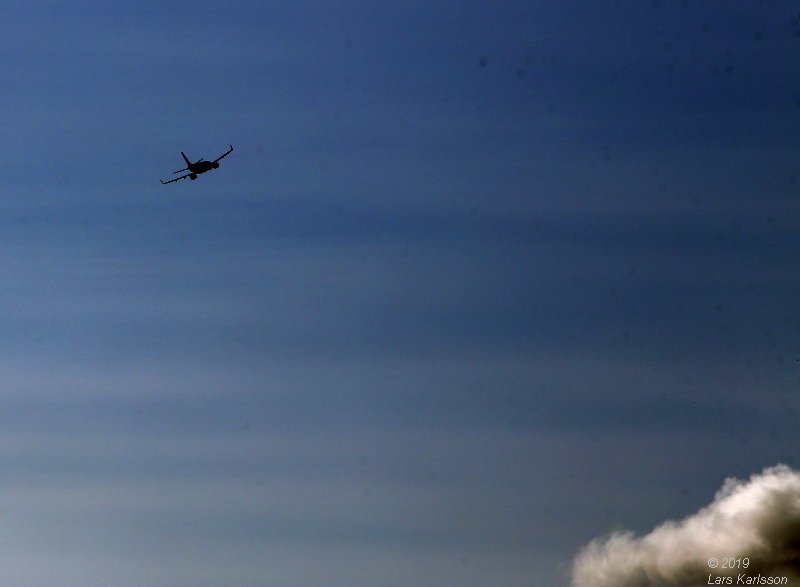 We also tried to take photos of the aircrafts that started, but they where too far away. They always start in the opposite direction relative the aircraft that's landing. Always starting and landing against the wind.
---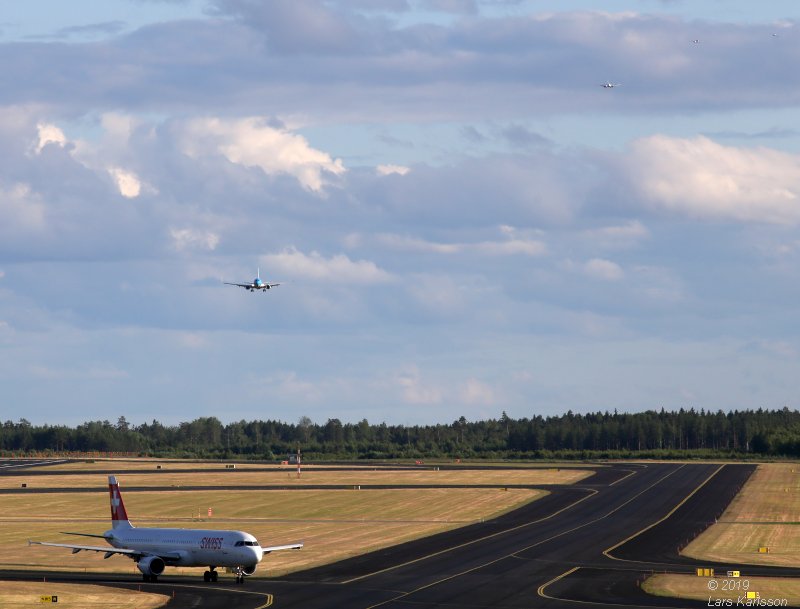 The Swissair aircraft with four other aircrafts coming in, look carefully and you will see them at top of the right corner.
---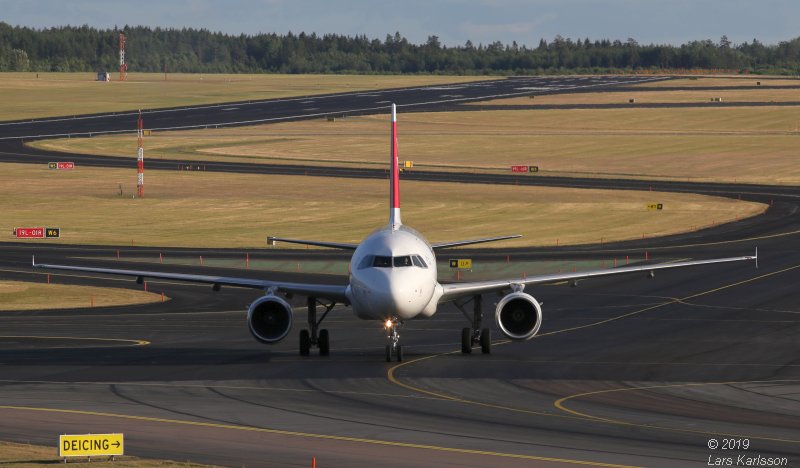 ---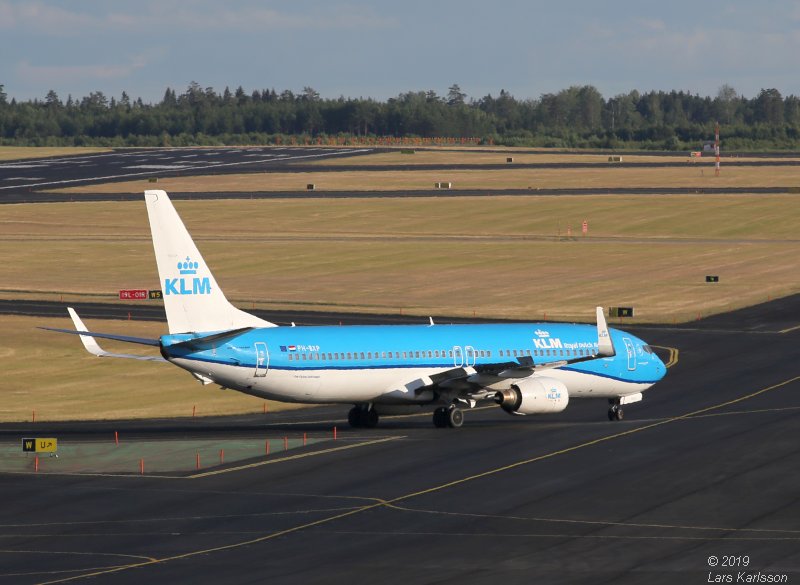 The KLM aircraft taxing to the terminal.
---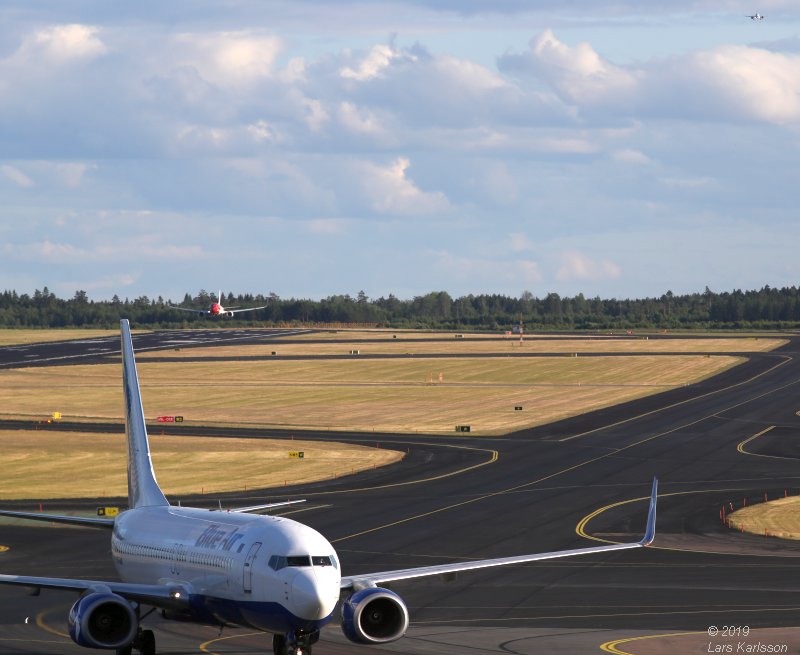 The Blue Air aircraft has just landed.
---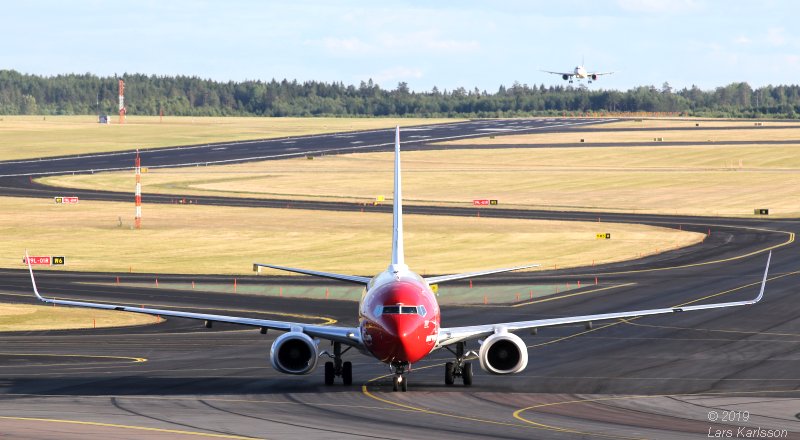 Another Norwegian aircraft, Norwegian aircrafts were most common today.
---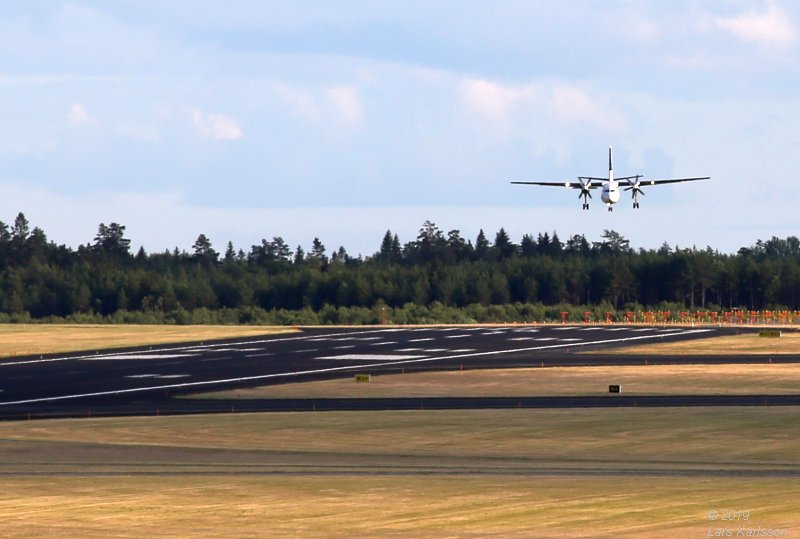 A turbojet aircraft, turbojet is a jet engine with gearbox and a propeller.
---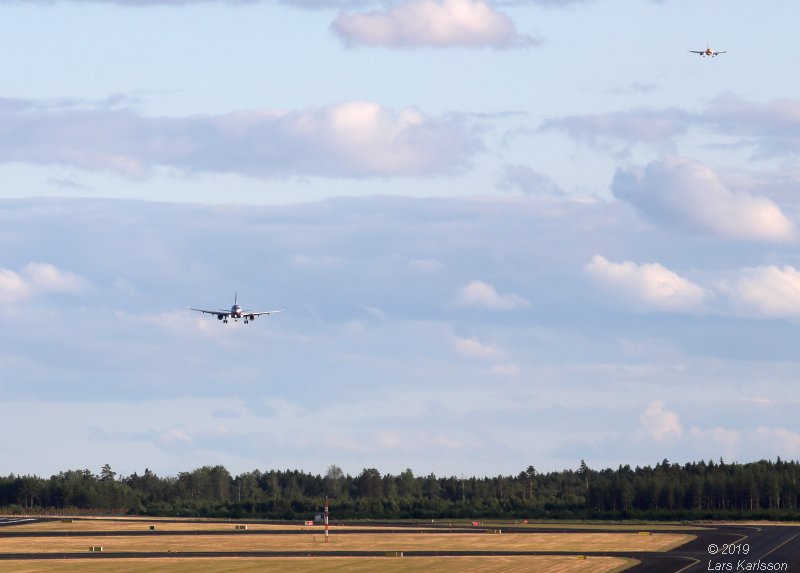 It's time for us to leave now, but first we want to see the Russian aircraft landing.
---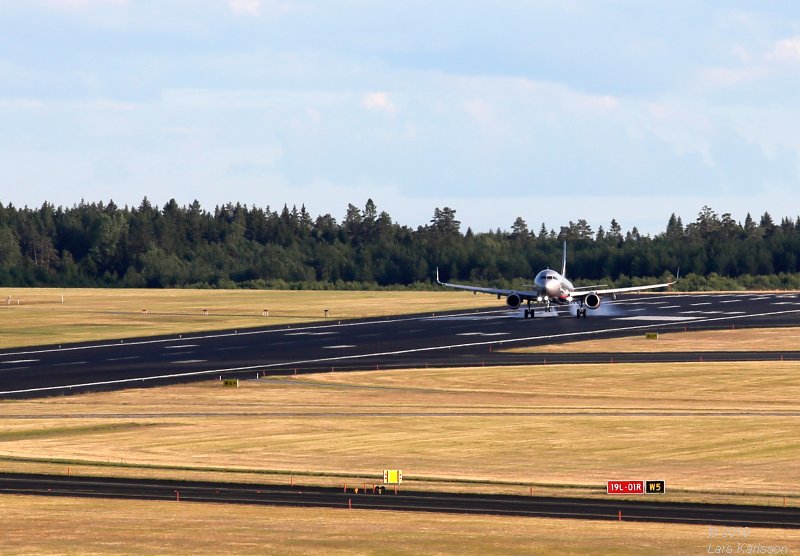 ---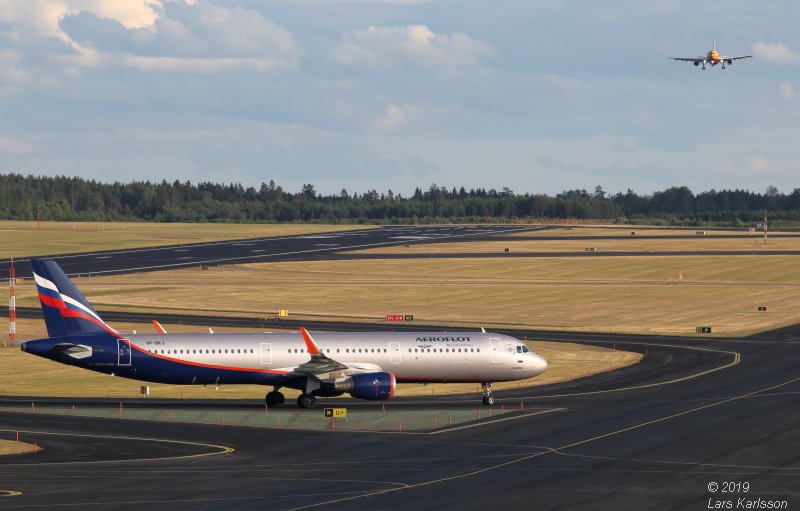 The Aeroflot aircraft landed safe.
---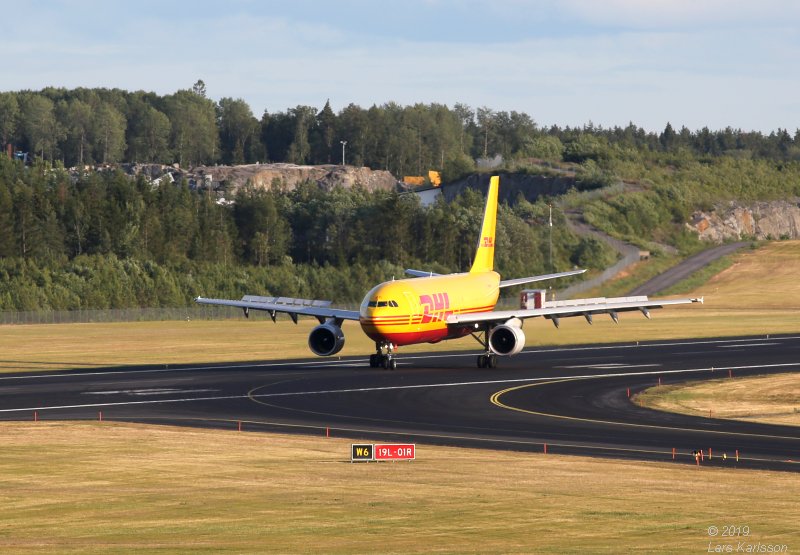 The yellow bird behind is DHL aircraft, only cargo flight. This was exiting, maybe we come back with some friends later.
END
---