My astronomy project:
Building an astroserver with a Raspberry Pi4
---
Content:
Related projects:
Note:
I take no responsibility or liability for what are written here, you use the information on your own risk!
---
7, Battery test:
Before proceeding I'm very curious about the power consumption. Can I power it by a small USB backup battery ?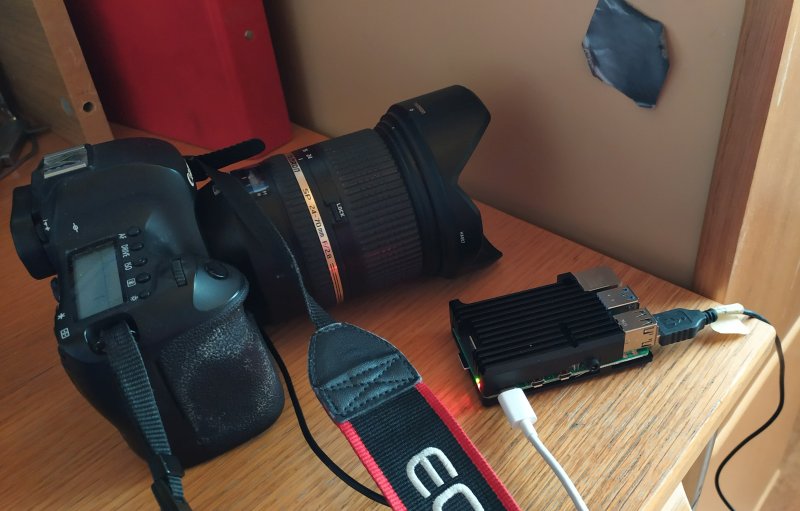 First I had it running in idle mode, it took four hours until the LED indicator drop one step.
---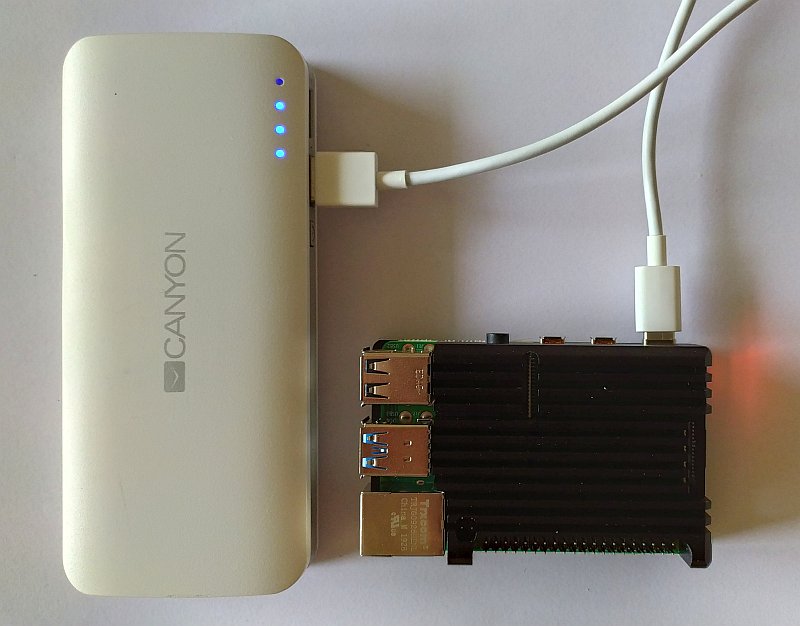 I let it continue with battery power another four hours when I doing the setup. Now total eight hours in operation and still 75 % of the battery power left. After nine hours it dropped down to 50%. Looks very promising. The battery has a capacity of 10 Amph. This battery also power the heating band.
When I discussed this with a friend he said: "Maybe the heat from the cooler can be used as a dewheater", not a bad idea when you use it as a portable equipment and want the batteries to last for a long time. The dewheater takes a lot of power and if I can replace that heat with something that's already there it will be great. I think it will work if I just have the cooler close enough to the lens, 5 mm. A more advanced solution will be to wrap around the lens with a Copper band and connect it to the cooler.
---