Tutorial:
DSLR cameras RGB multipliers
---
Content:
---
4: Change directory in Command Window
If you succeed with the above you shall have the Command window open now like this (without the last typing):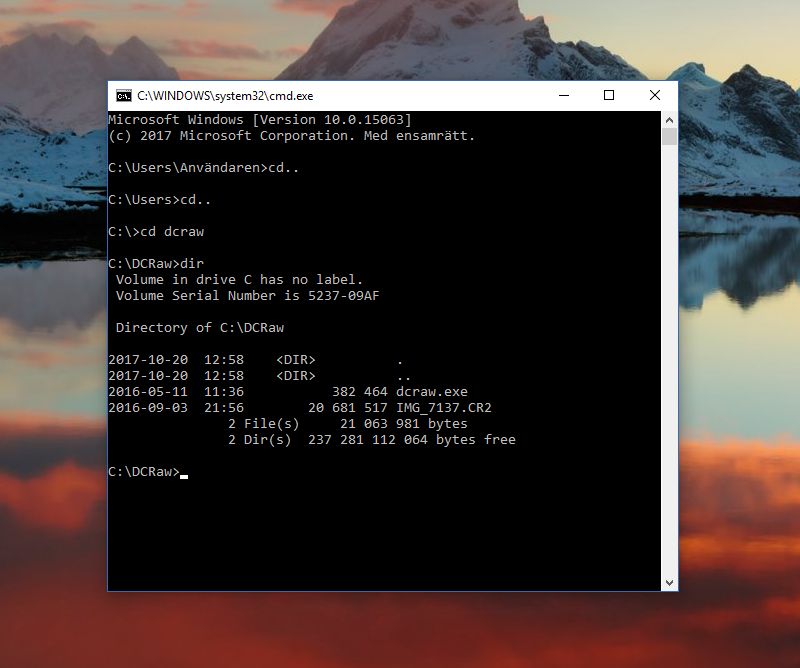 Now, move to the correct directory. It's DOS commands.
CD

Change Directory

CD..

Go up one directory, in this example I gave this command twice.

CD dcraw

Means open DCRaw directory, if you have another name of it, type that name.

DIR

List all files in directory. We see here the dcraw.exe file and my raw camera file img_7137.cr2.
---