My travel in Europe:
Crete, island of Greece, 2018
---
Content:
---
Day VII: The last day, Hersonissos and Koutouloufari:
This is a sad day, the last day at Crete. This day we only do walks close to the hotel.
---
Hersonissos: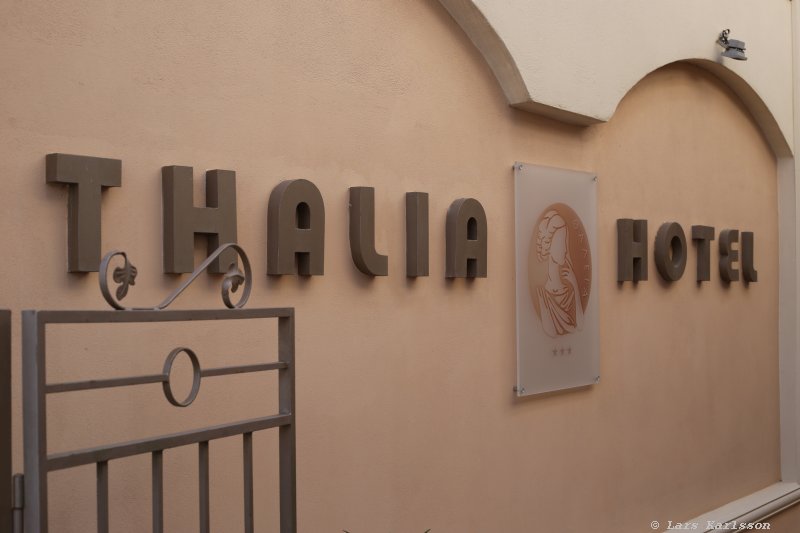 Our hotel Thalia, it was a perfect hotel for us, not too big and very cozy.
---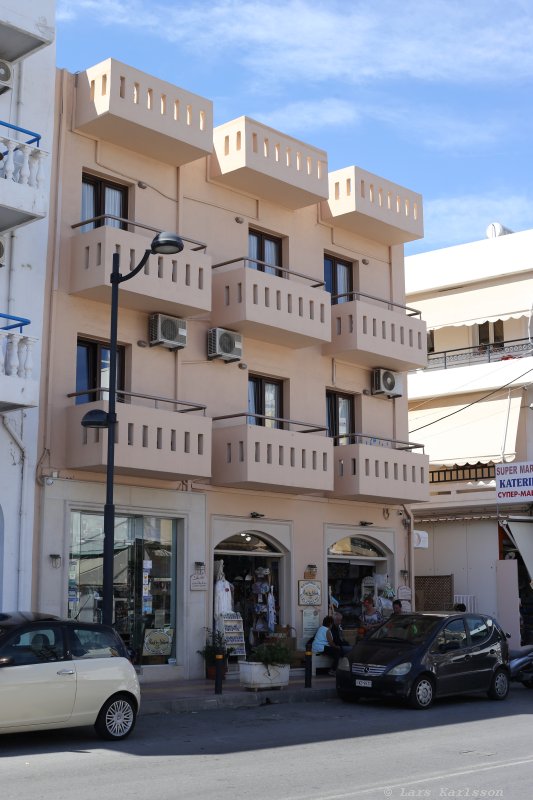 Thalia, street view.
---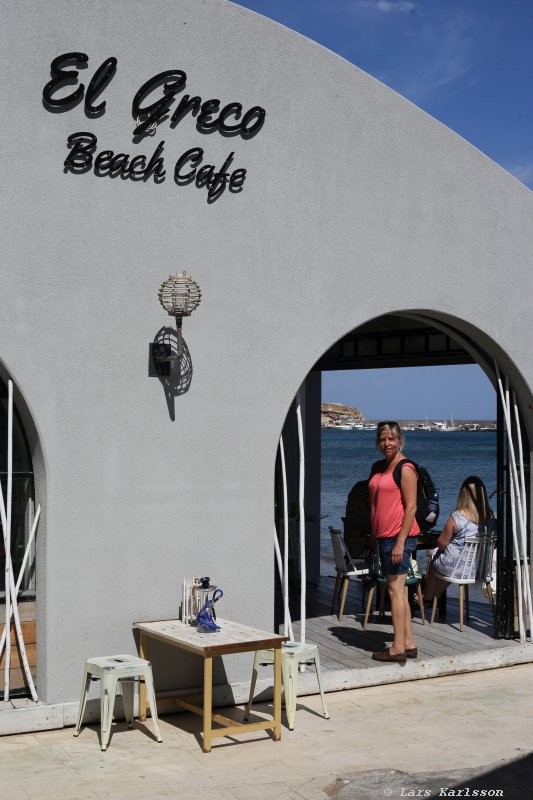 A short walk to the beach and a beach cafe.
---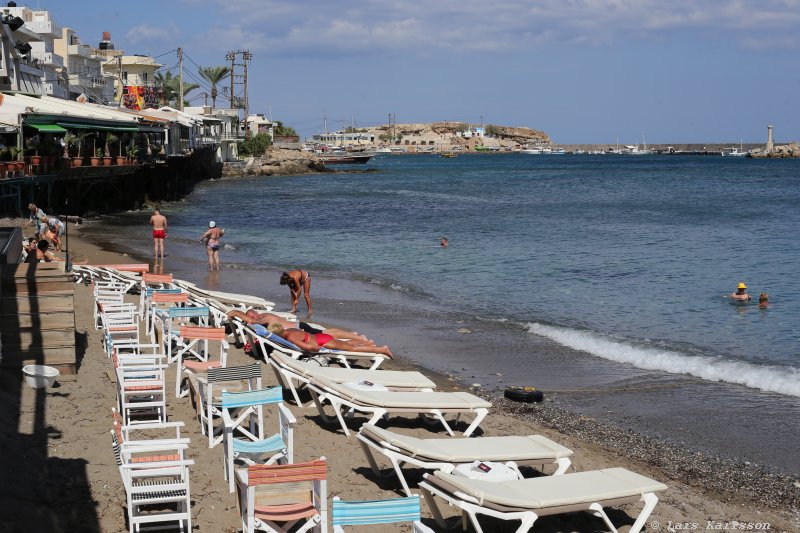 A view over the harbor. Later I noticed that my mother visited the same beach 40 years earlier, see the photo below.
---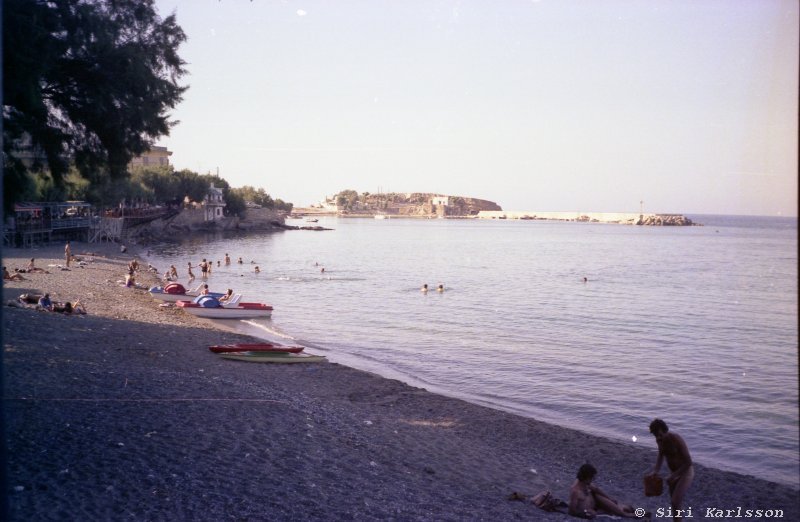 My mothers visit to Crete 1978 and Hersonissos. As you see all the restaurants are not here yet, no big boats either.
---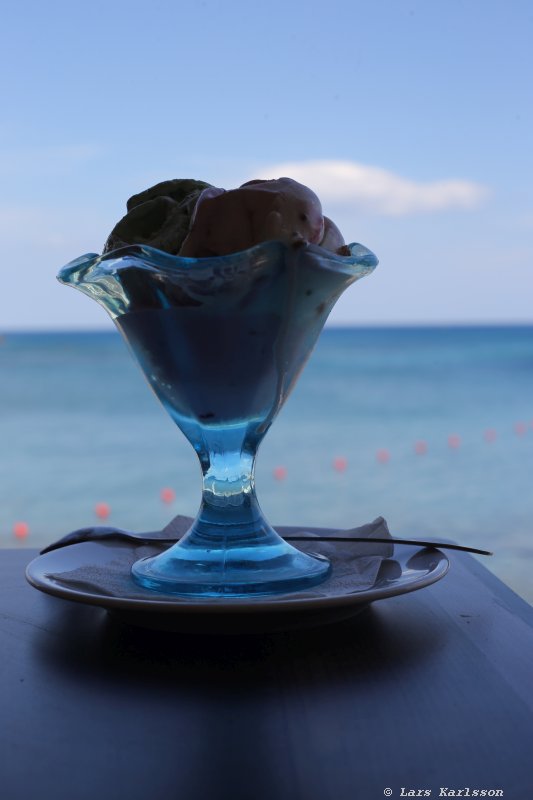 An ice cream to me and a coffee to Gunilla.
---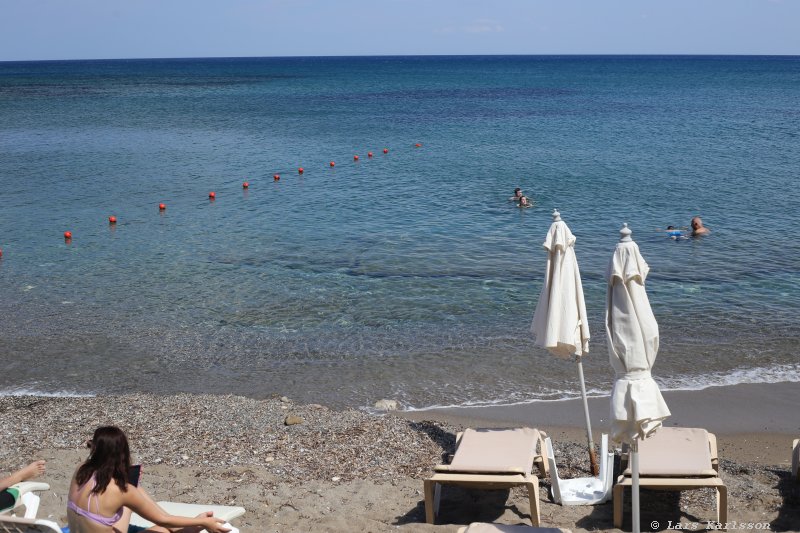 There is something hidden in the water, an old defense wall, or?
---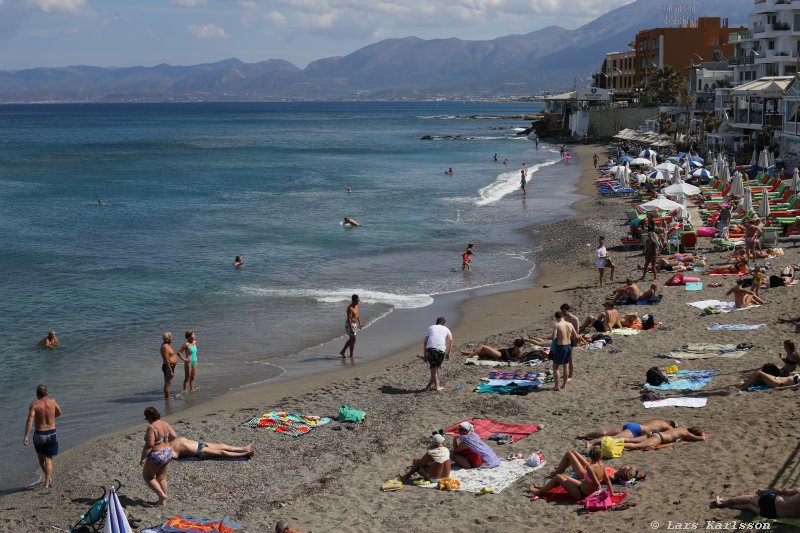 Today the sun bathing people are here again.
---
---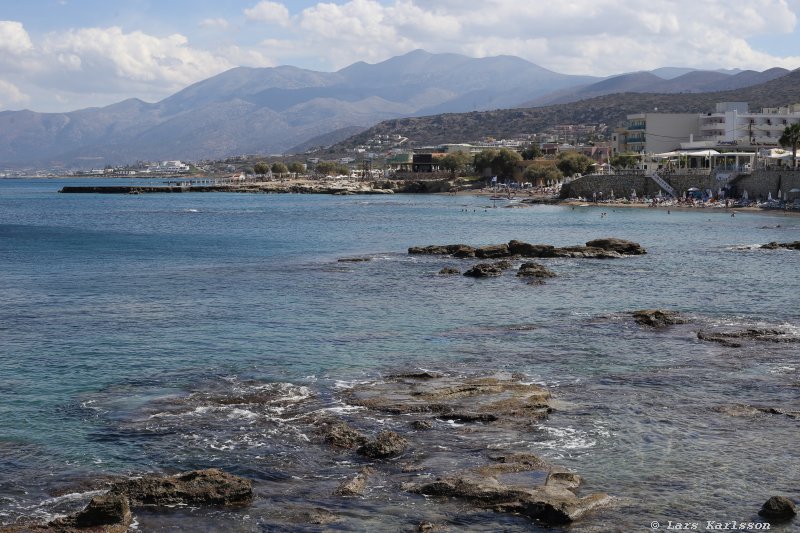 Goodbye beach!
---
---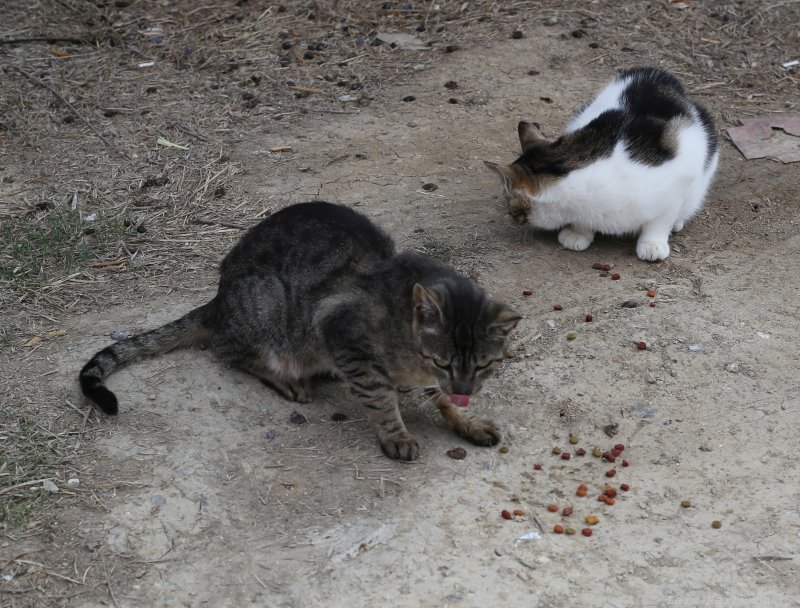 After the beach we took a walk with two new friends from Northern Sweden. They have discovered a cat place close to us.
---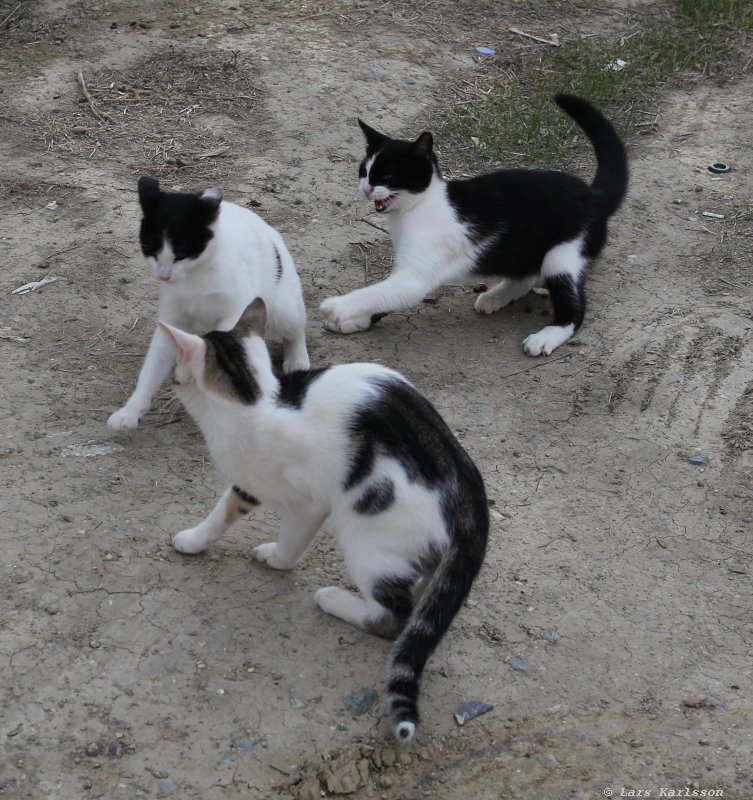 Don't take my food!
---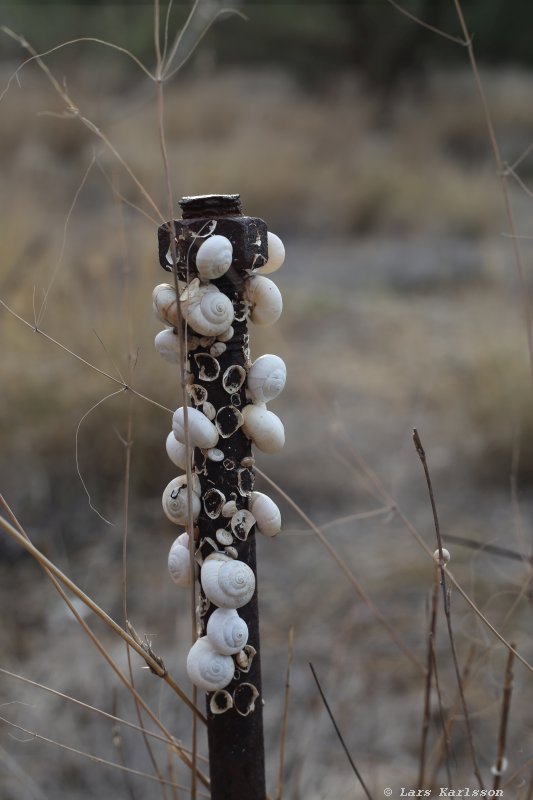 Why are the snails up on the steel pole? No food there.
---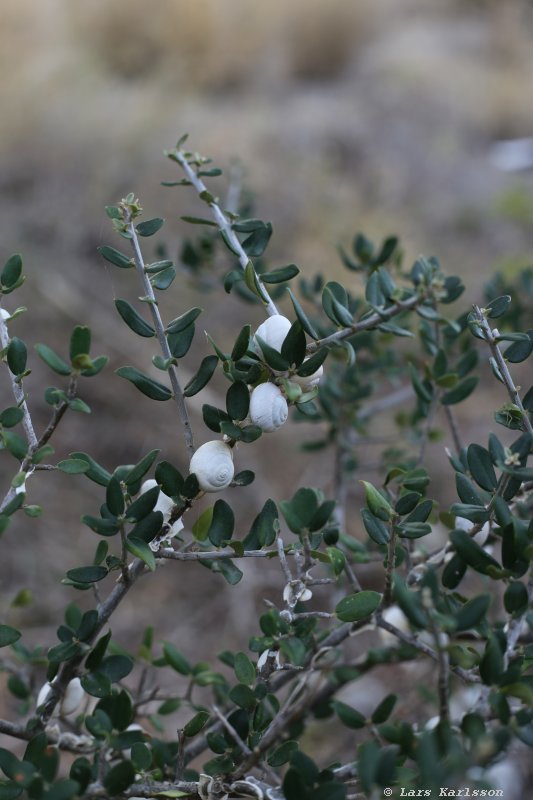 ---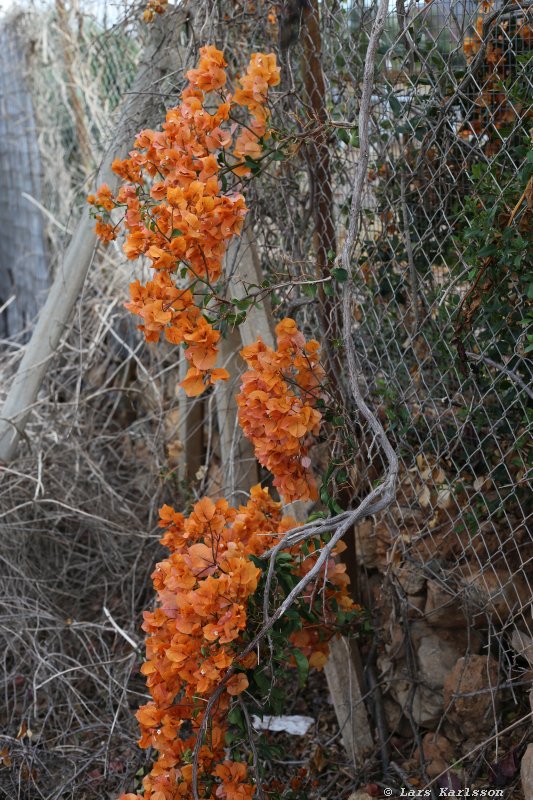 ---
Koutouloufari: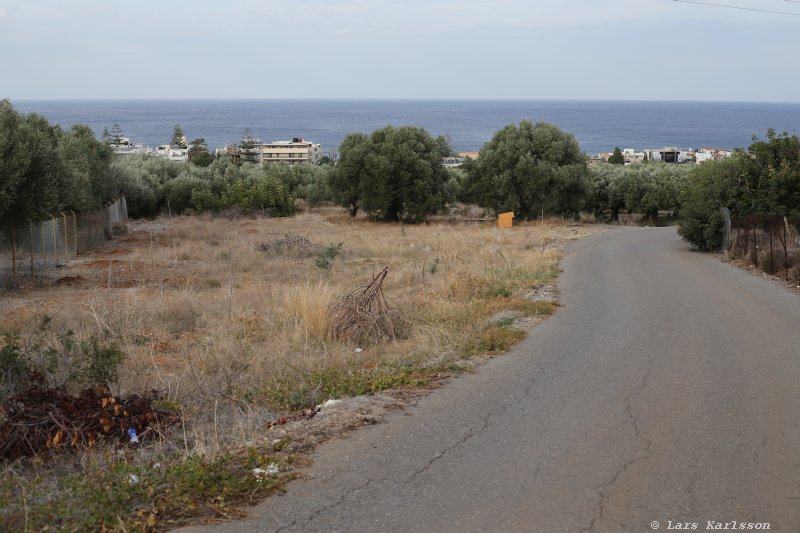 Our new friends has not been up in the mountain and visit the old nice villages. We took them on a walk up the road to that place.
---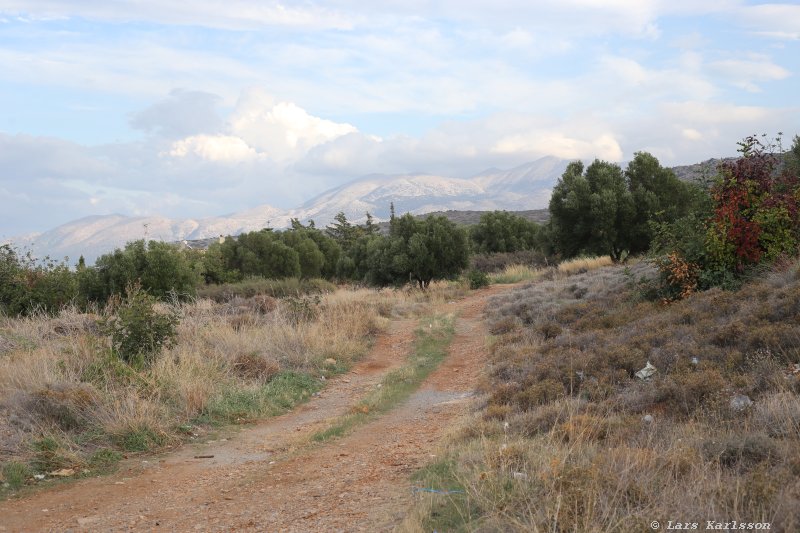 ---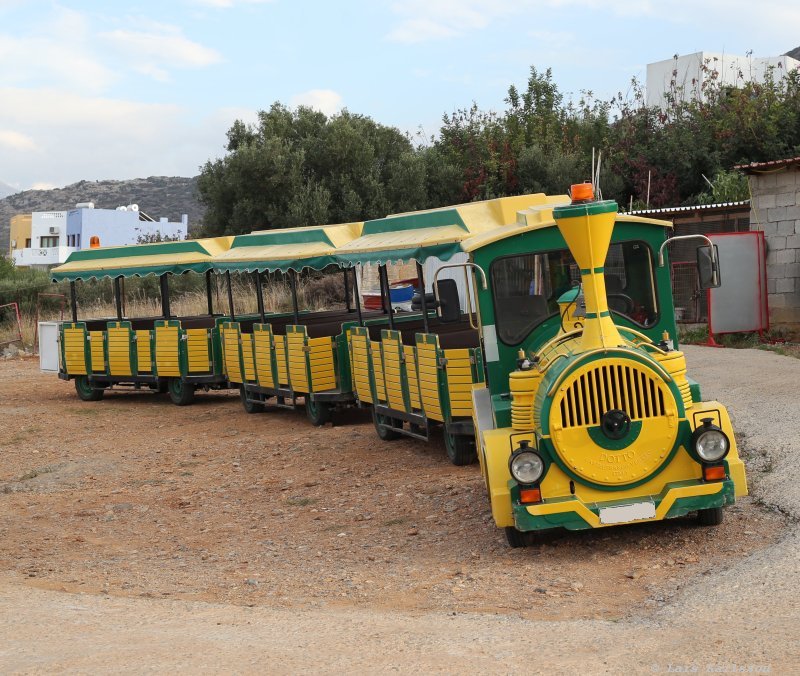 This train we have seen down in the village taking the tourists around. Now it's parked for the night.
---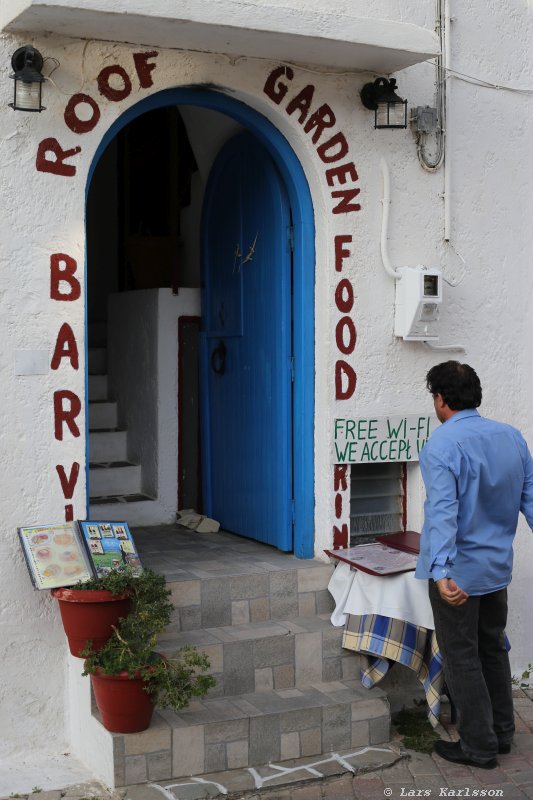 The restaurant with the terrace we saw the third day.
---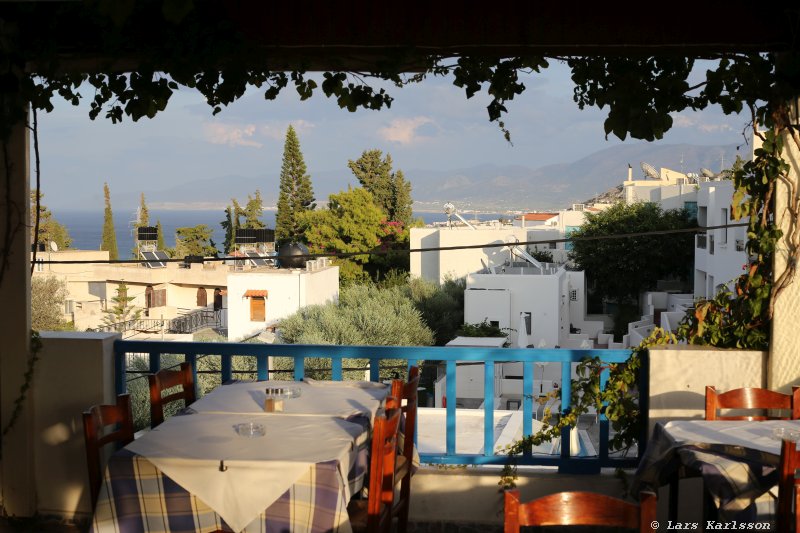 Nice view and tasty food. The owner told us that he had worked in Sweden.
---
Heraklion airport: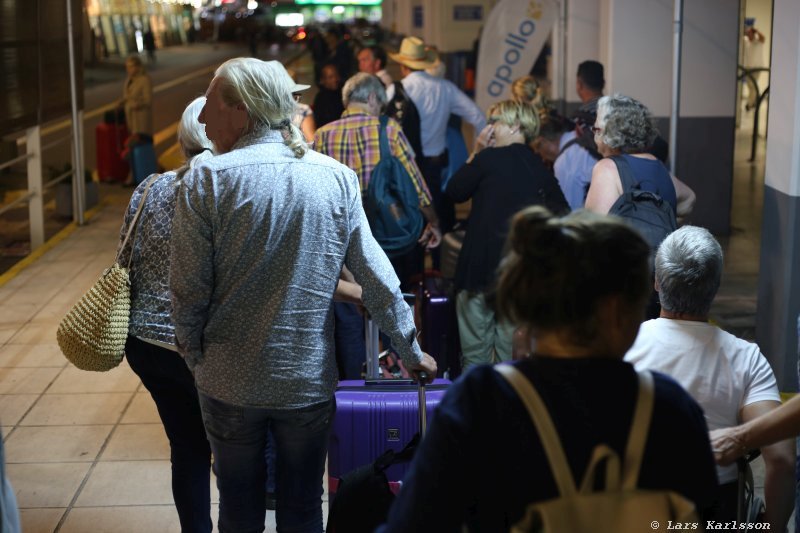 The transfer bus took us to the airport at Heraklion at midnight. We arrived at home in Stockholm 6 am and were very tired that morning!
The END
---