My travel in Europe:
Crete, island of Greece, 2018
---
Content:
---
Day IV: Visit to Heraklion and Koutouloufari:
As you maybe remember we got an almost free ticket to Heraklion museum when we visited Knossos museum. Today the weather is not so good and that is perfect for a museum visit.
Google Map over Crete, travel to Heraklion ans Koutouloufari:
---
Hersonissos:
We start the day with a visit to Heraklion museum.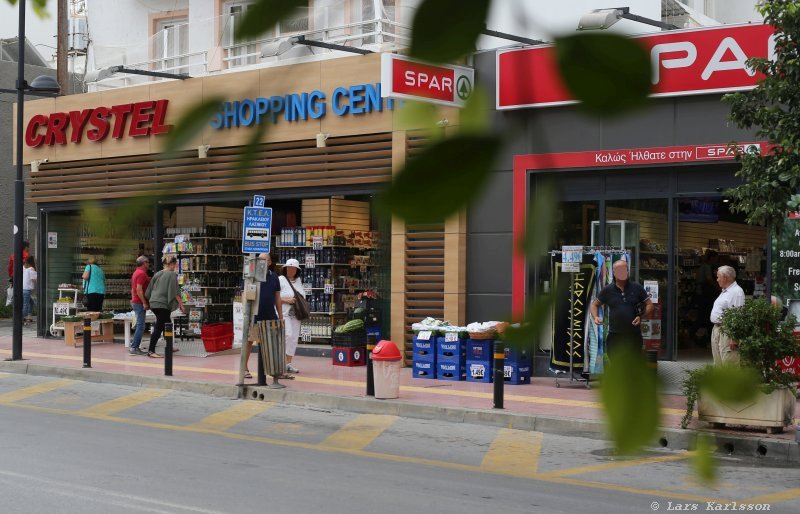 A short walk across the street outside our hotel we have the bus stop, waiting for bus 30 to arrive.
---
Heraklion: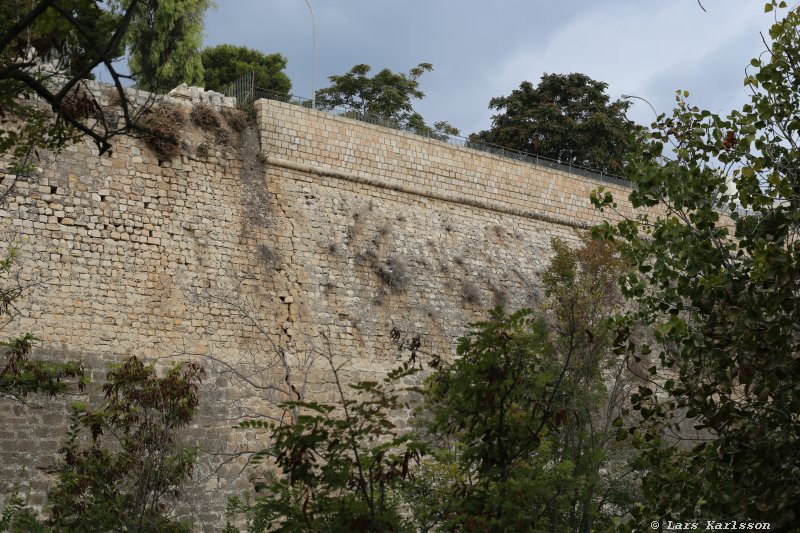 A steep road from Heraklion central bus station take us up to Heraklion museum. The road follow the old defense walls.
---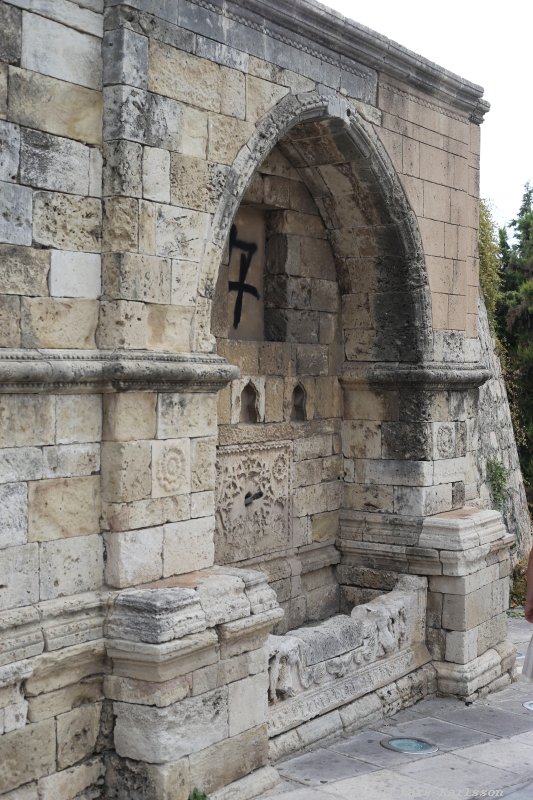 The Yenicar Aga Fountain.
---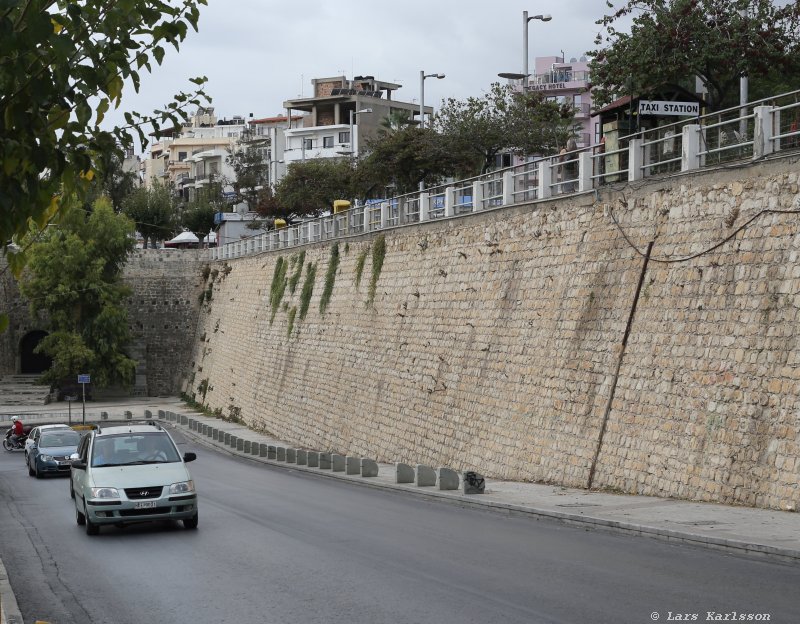 Still a bit to walk up the steep road.
---
Heraklion museum: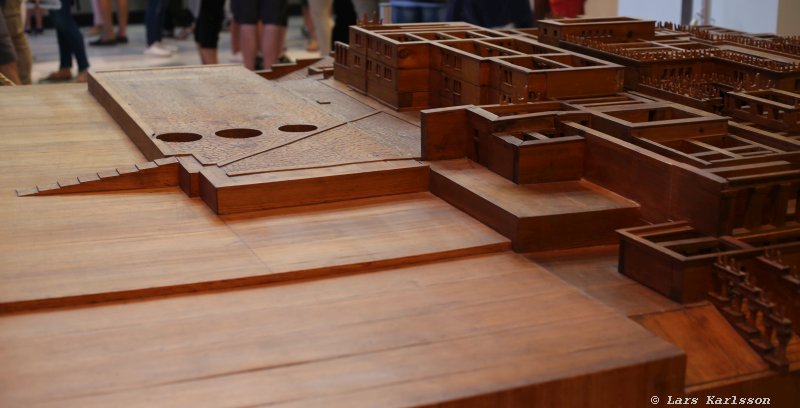 Now we are inside the museum, first we asked if it were allowed to take photos, yes if we do not use the flash. And here was a lot of interesting things to look at and take photos of. I will not boring you with all the photos, but some high lights I show below.
We found this model of the Knossos Palace which we visited the second day. Above you can see the three silos we saw at the ruin.
---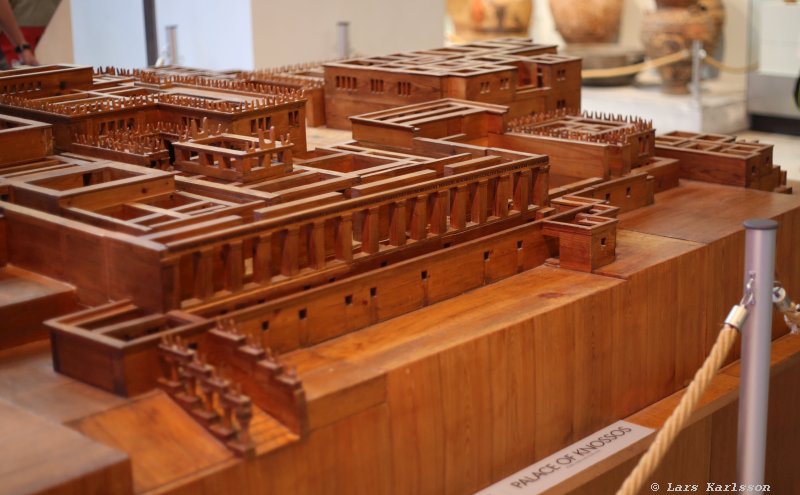 ---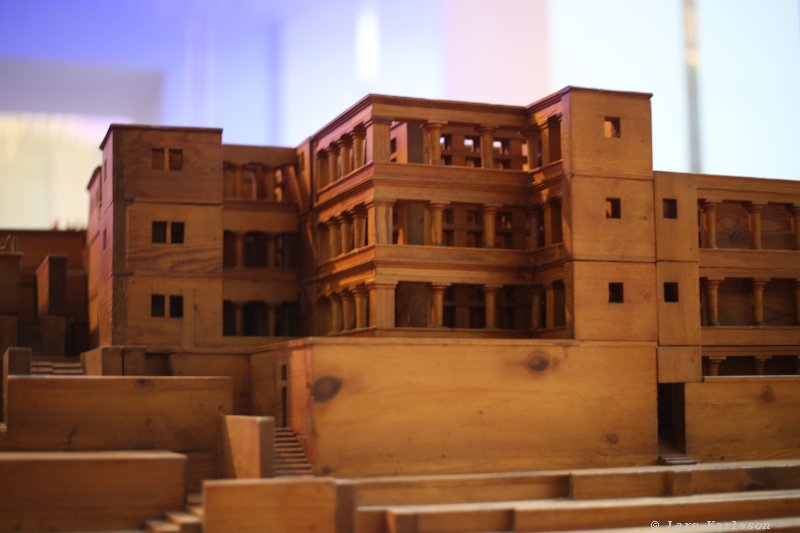 ---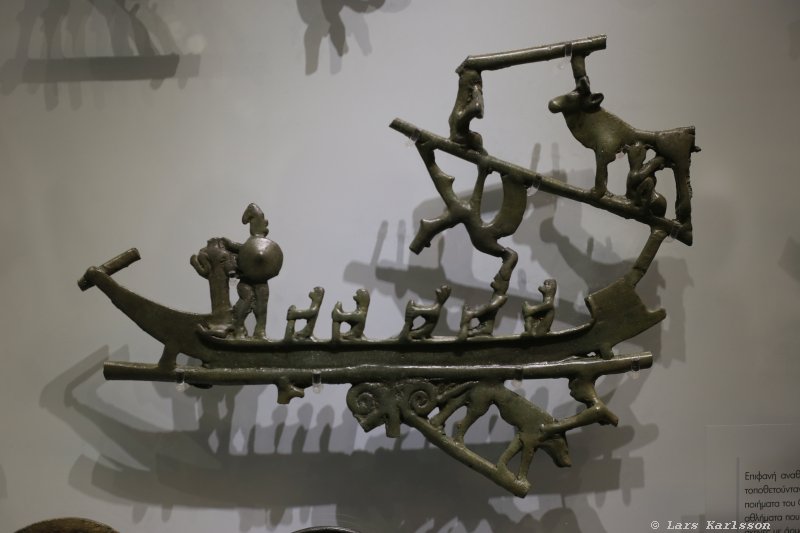 If you live in Sweden you must have seen some of the rock carvings we have, about 4000 years old. Compare that ones with these, exactly the same, same soldiers, same legs, same boats. Do anyone think we had one visit or more from these people?
At Wikipedia I found this information about Swedish Rock carvings in Sweden:
Compare with the bronze figures above and below.
---
---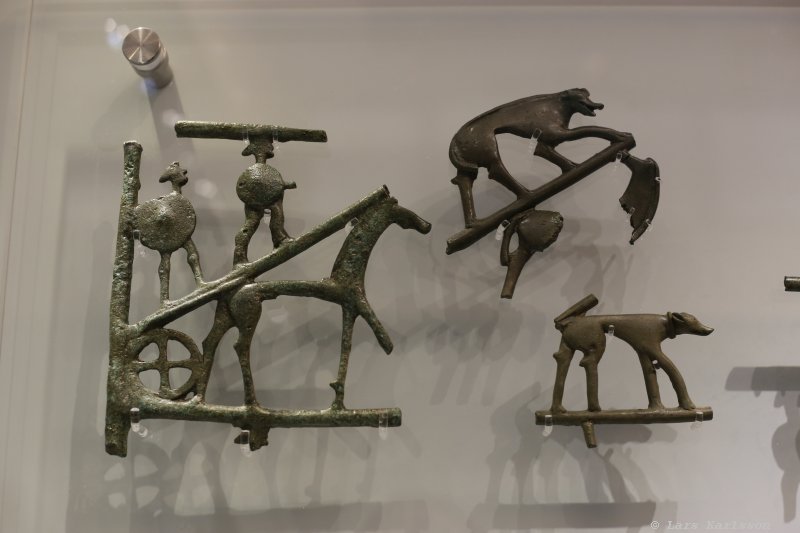 ---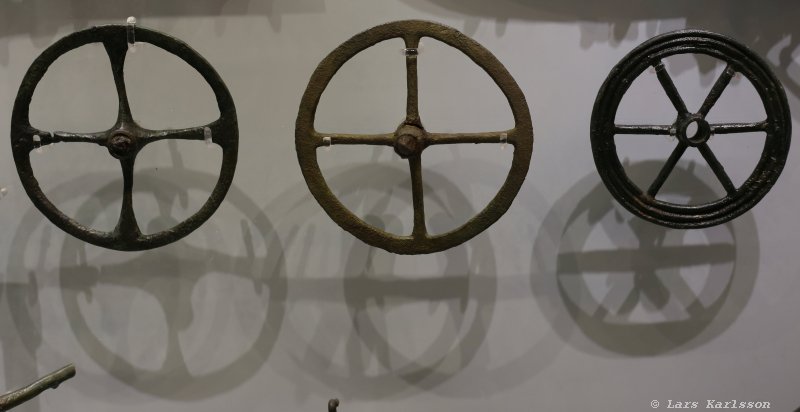 In southern Sweden we have a famous grave, it's called the King's grave. Inside the grave there are rocks with carvings of wheels like these.
Wikipedia has more information about the Swedish King's grave:
For sure it's not a Sweden King buried here, more a visitor from Mediterranean Sea. Maybe he was a tourist as we are down here :-)
---
Heraklion: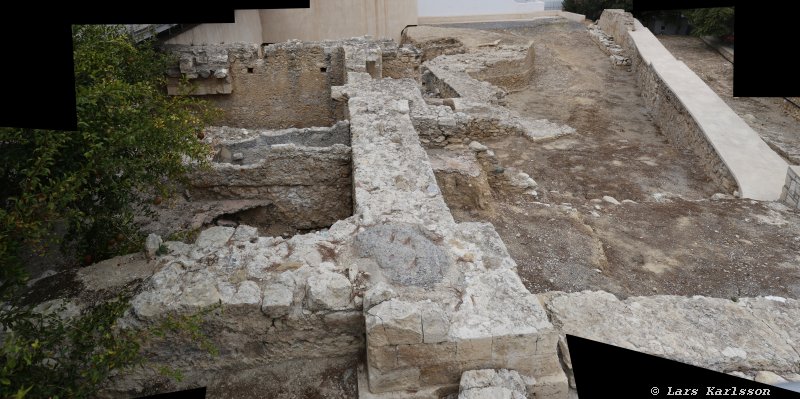 Outside the museum there is a ruin from an old church, St. Francis church.
---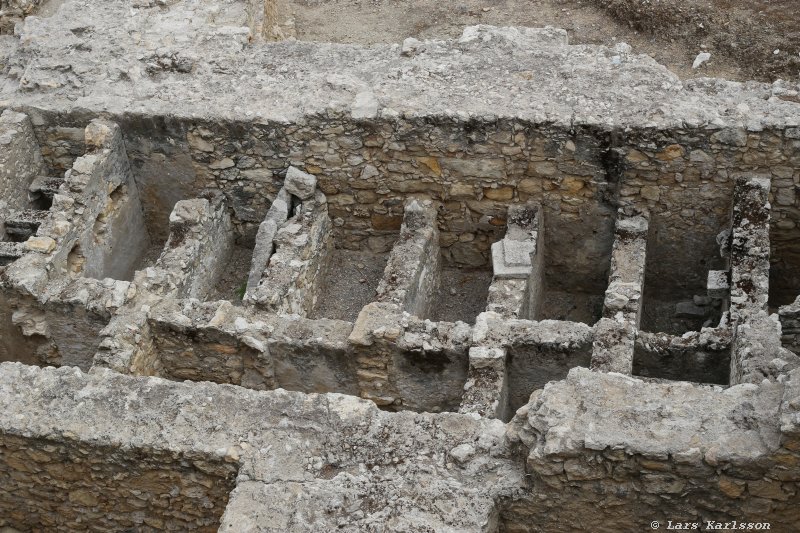 ---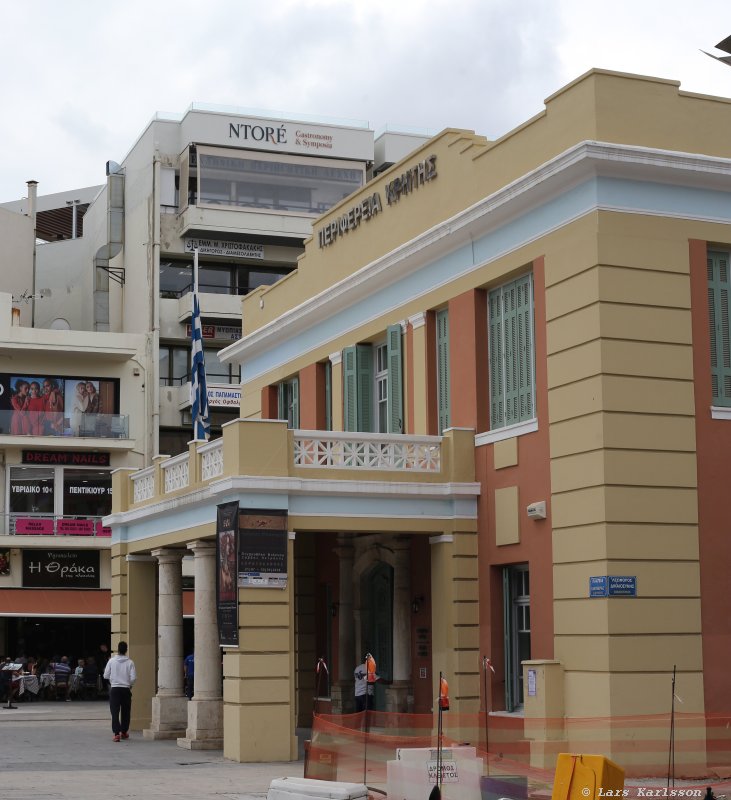 We finish our visit at Heraklion with a walk in the old city.
---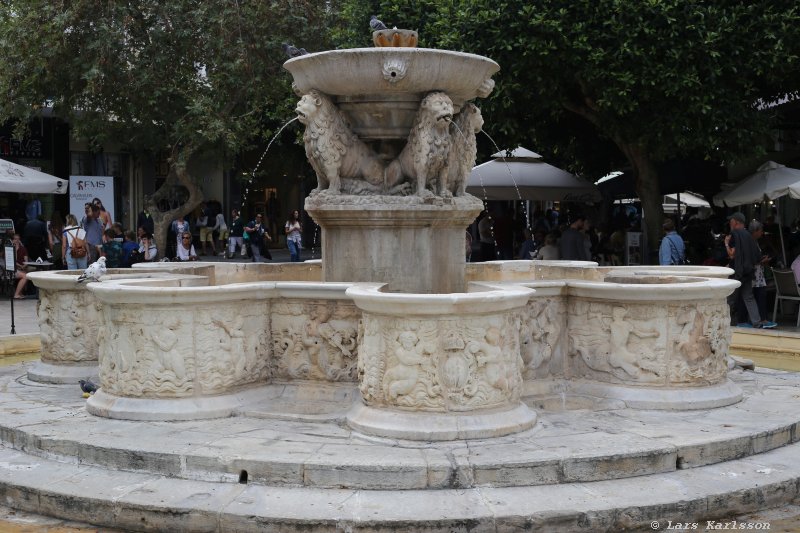 Morosini Lions Fountain.
Wikipedia has more information about the Lions Square:
---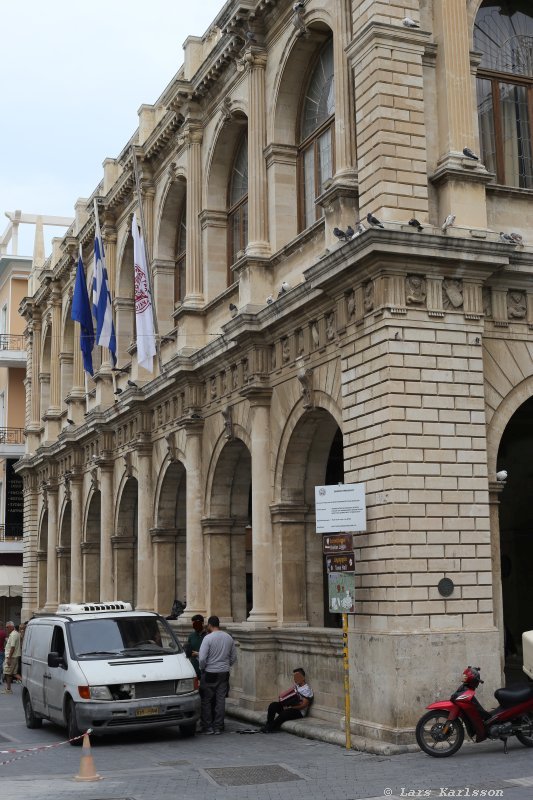 Venetian Loggia.
---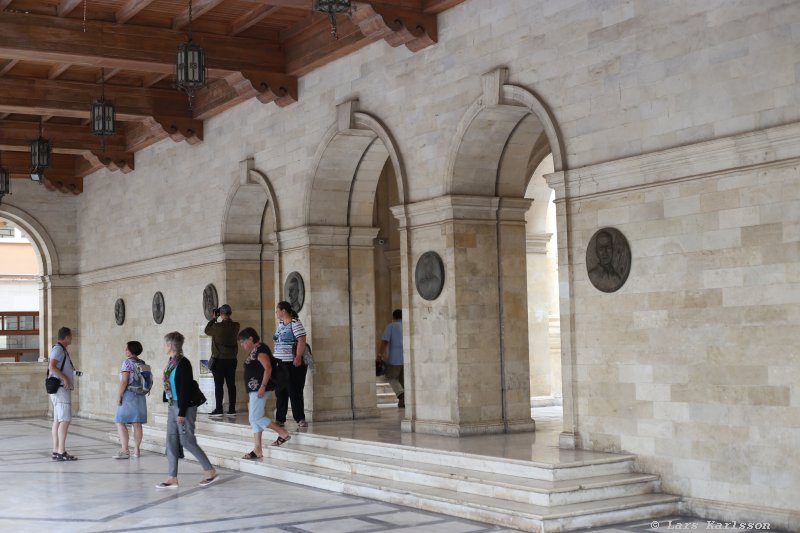 ---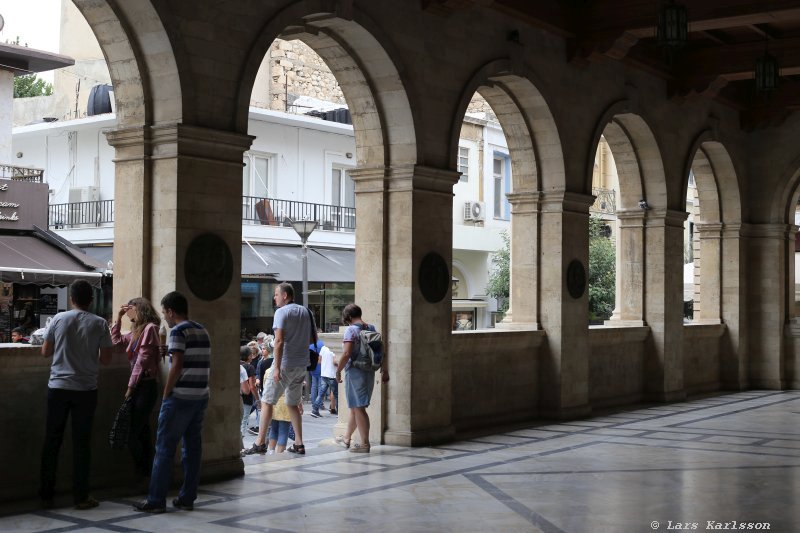 ---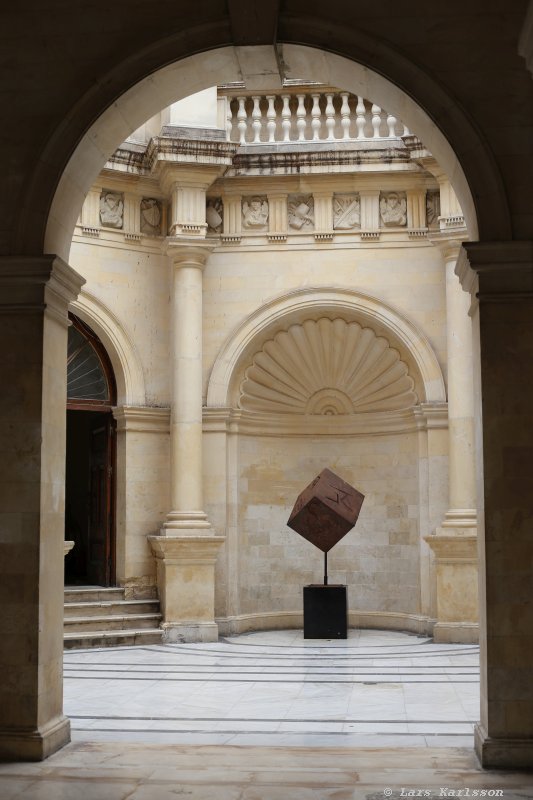 Explore Crete has more information about the Venetian Loggia:
---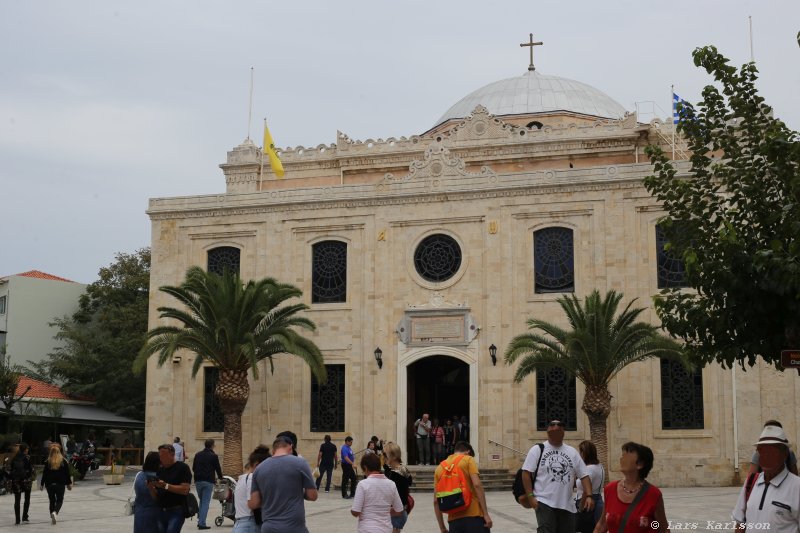 Church of Saint Titus.
Wikipedia has more information about the revolt of Saint Titus:
---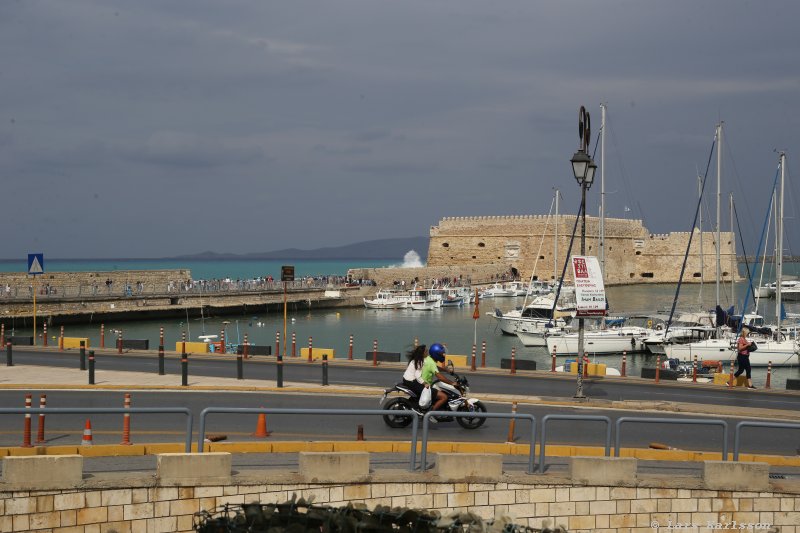 After walking along the old street we have come to the harbor and the fortress again.
We take a rest and take something to eat.
---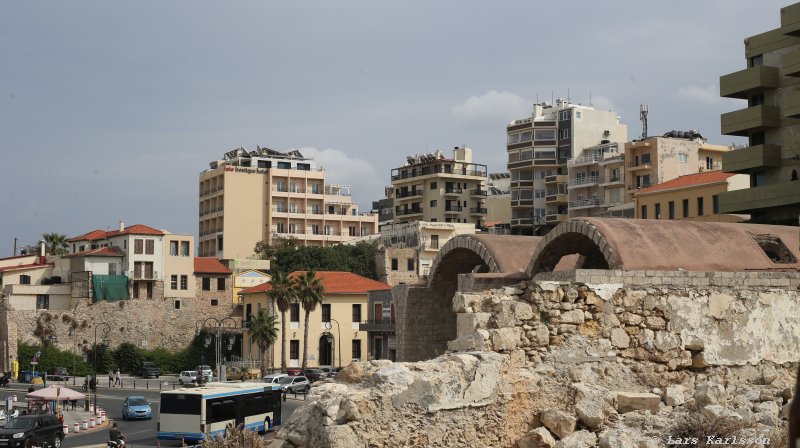 When we eating a banana split we have a look over the old harbor, the arcs you see. We want to get closer and see the details before we leave Heraklion.
---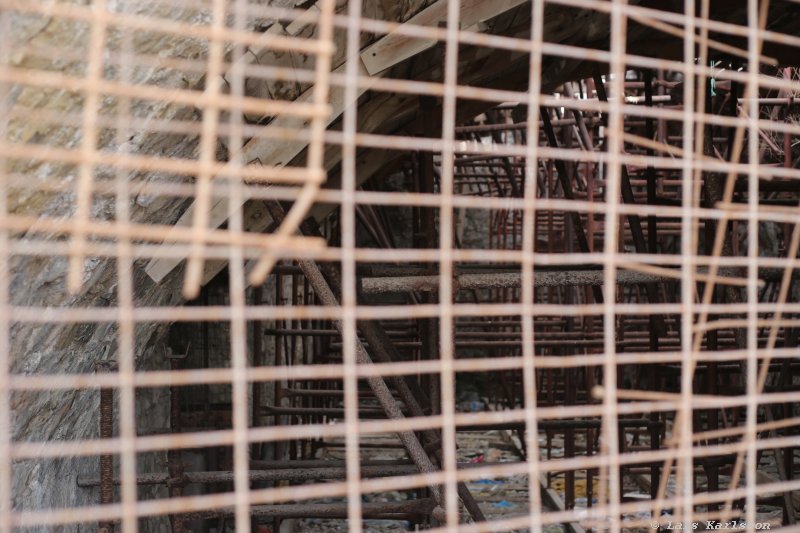 They have installed a massive support for the roof and walls.
---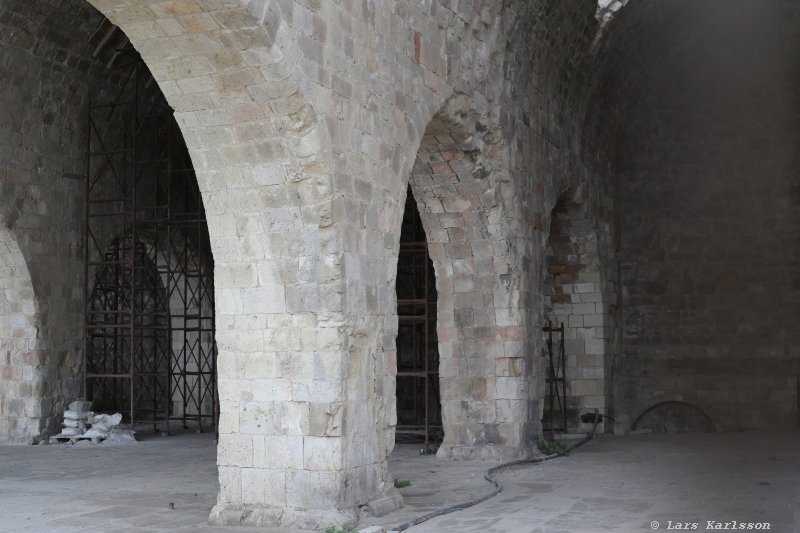 Once it was water here and they could take the sailing ship direct into it. The floor today must have been built later, maybe in the beginning of the 20th century.
---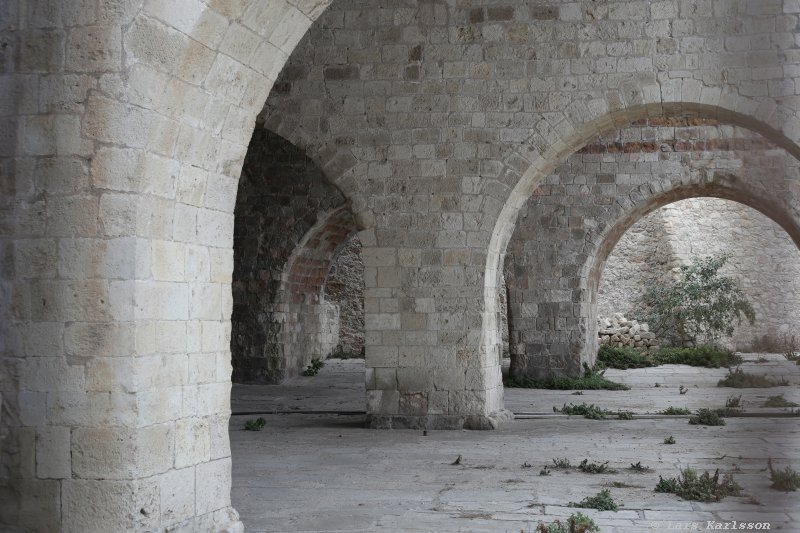 ---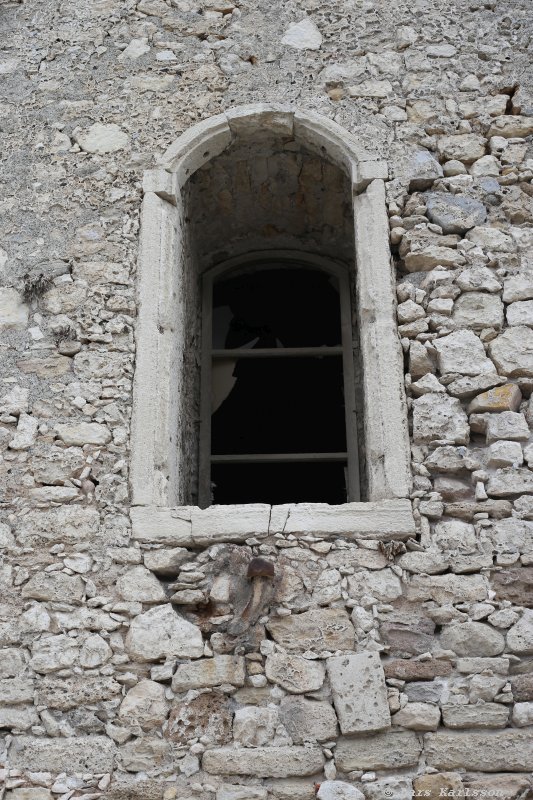 ---
Koutouloufari: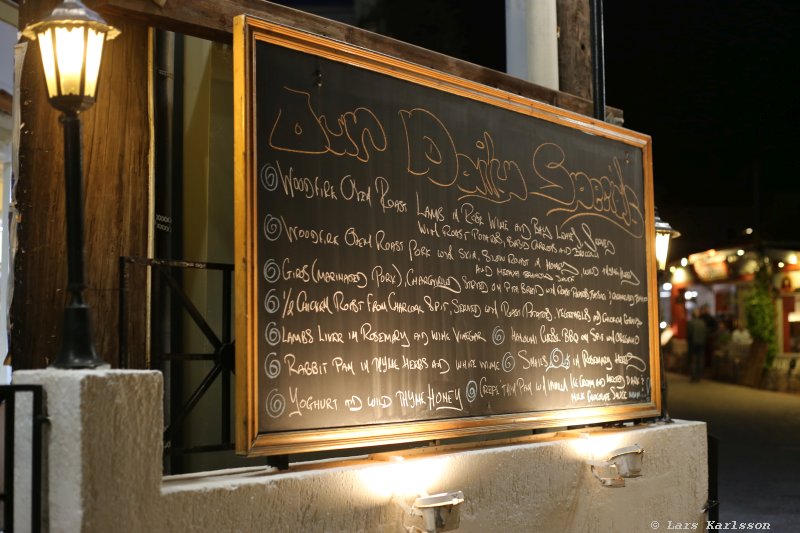 After a rest at the hotel we need something to eat. We take a walk up to the nice village Koutouloufari again.
---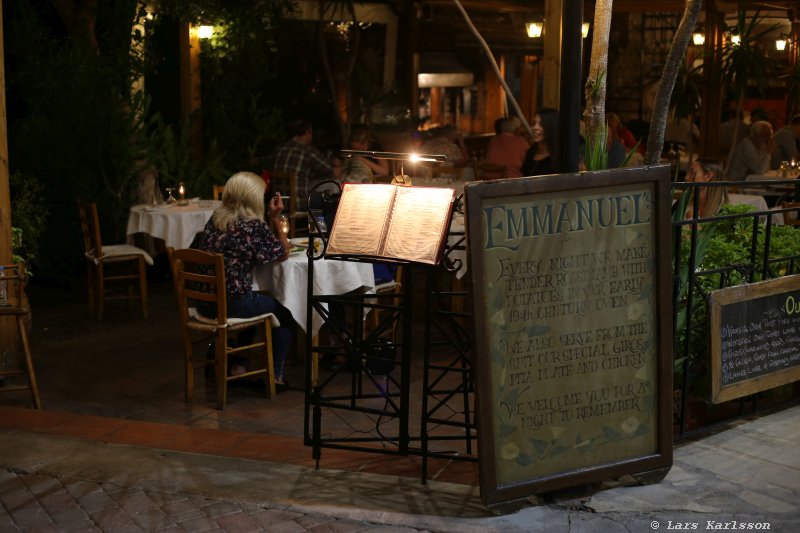 The restaurant Emmanuel appeal to us.
---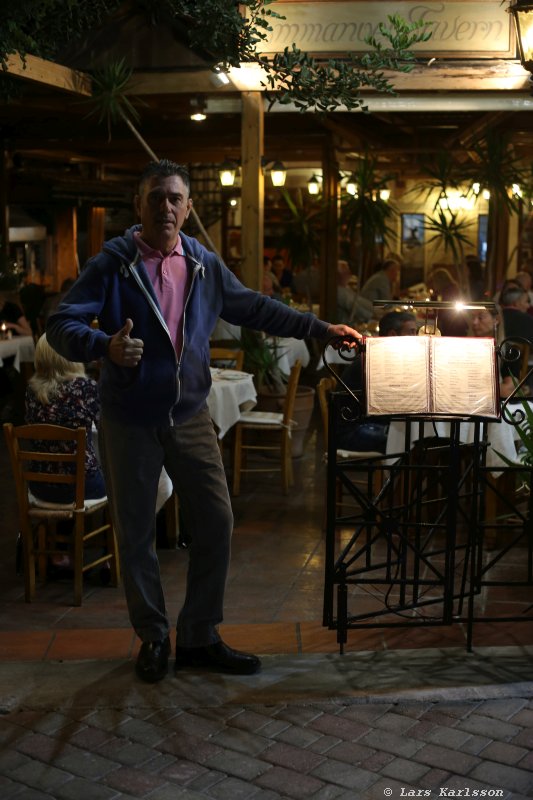 He say to us, come here and have a nice dinner and in we go.
---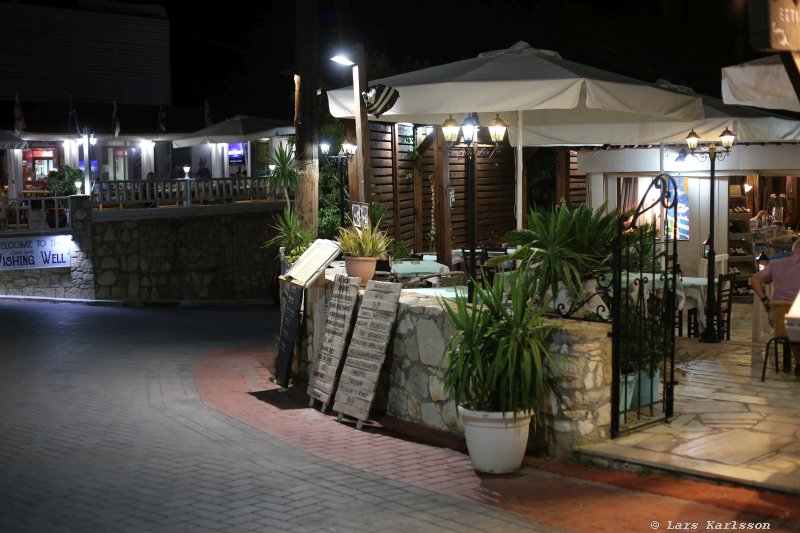 After the restaurant visit we took a walk to see the night life up here.
---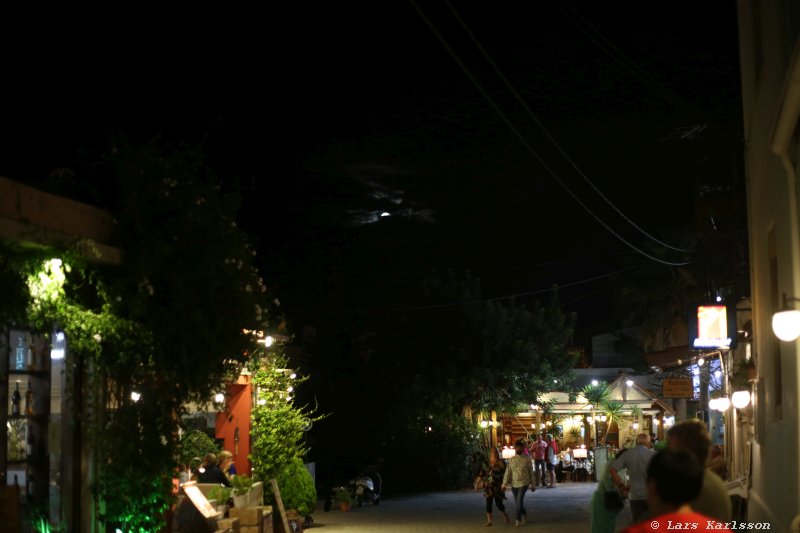 We have clouds but sometimes the Moon penetrate and we could see part of it.
---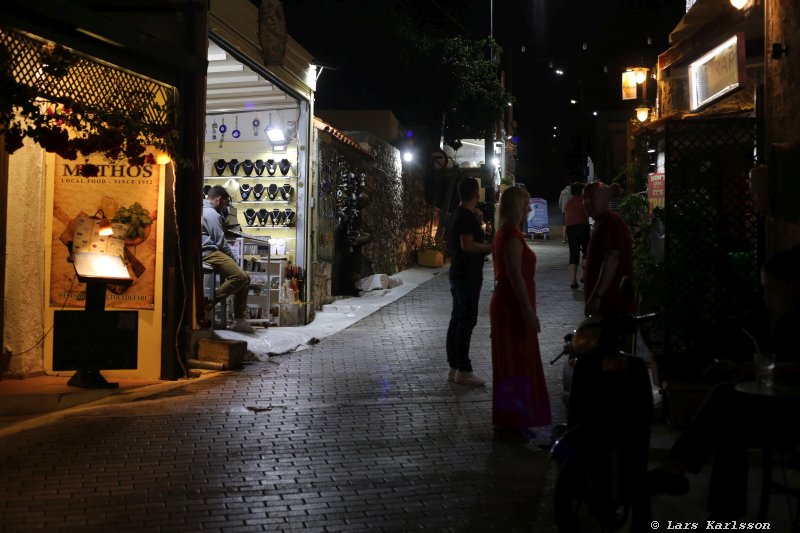 ---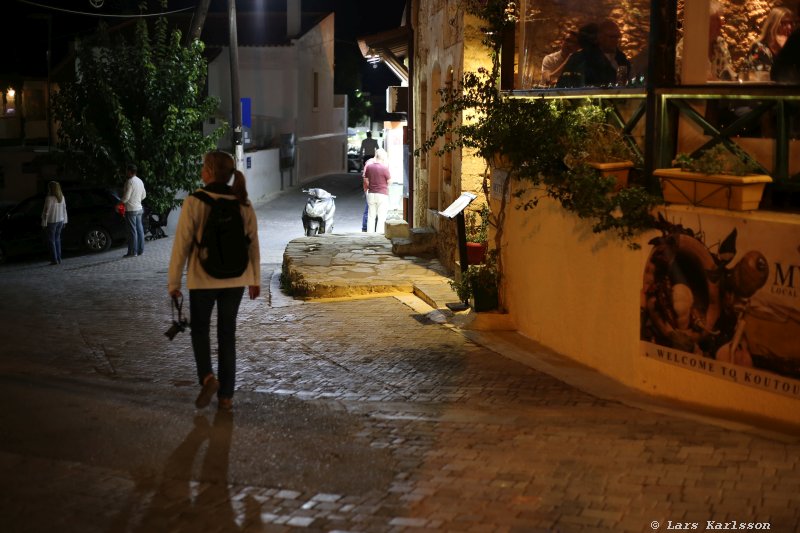 A narrow street leads us down to our hotel and home again.
---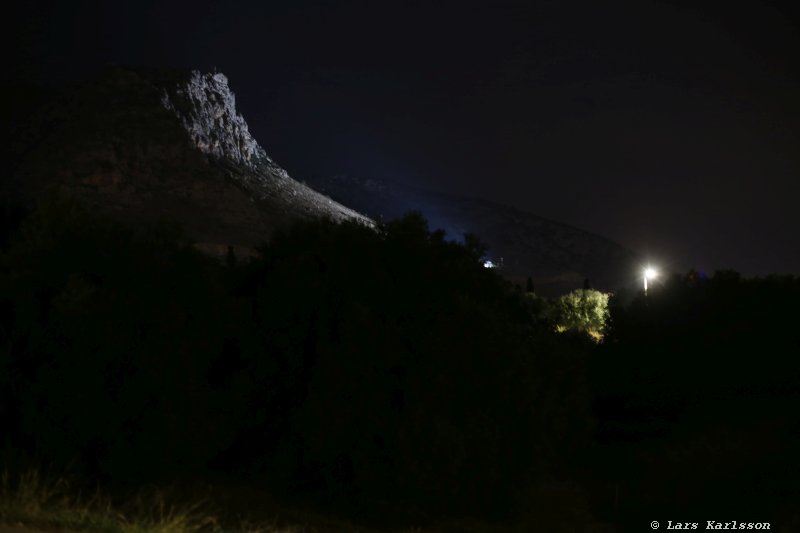 The mountain is lit up, look great but not so friendly when doing astrophotography.
---
Hersonissos: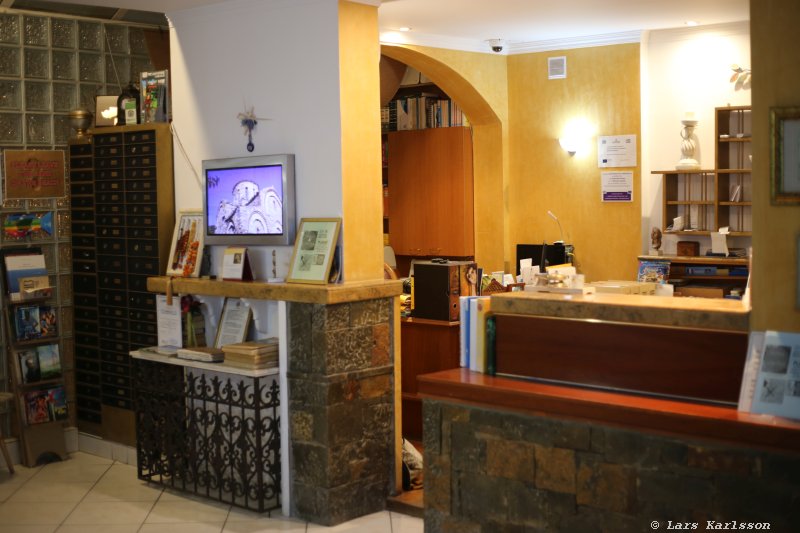 Back to the hotel, tired and we are need of a sleep. This was our fourth day at Crete and we are very happy with the stay so far.
---