My astronomy project:
EQ mount with no meridian flip
---
Making of an EQ mount with no meridian flip
Note:
I take no responsibility or liability for what are written here, you use the information on your own risk!
---
Page I.7: Azimutal angle trimmer
I need somewhere to adjust the Azimutal angle.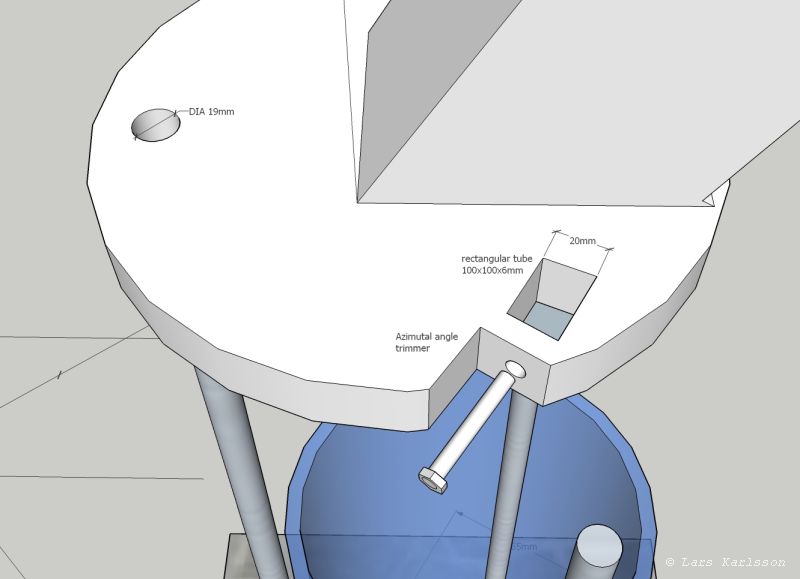 This is maybe not a perfect solution, but I doesn't need to adjust this angle very often. There will be another adjuster on the opposite side behind the arm.
---