Home Theatre resurrection
---
Content:
Note:
I take no responsibility or liability for what are written here, you use the information at your own risk!
---
8, Chromecast and Raspberry:
I sold my old HTPC and have now replaced it with a 4k Chromecast and a 4k Raspberry Pi4. Ordinary terrestrial TV channels looks to be the old days technology today. I have specialized my new equipment to display Web TV and surf on the internet. Chromecast take care of the Web TV channels and the Raspberry take care of the surf on internet.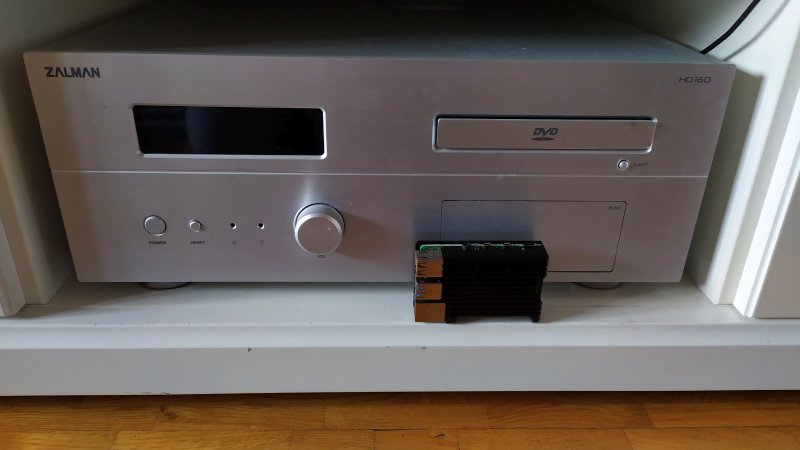 My old Zalman HTPC is gone now, it wasn't easy to separate from it. After that there is a huge hole where I can place my new equipment.
---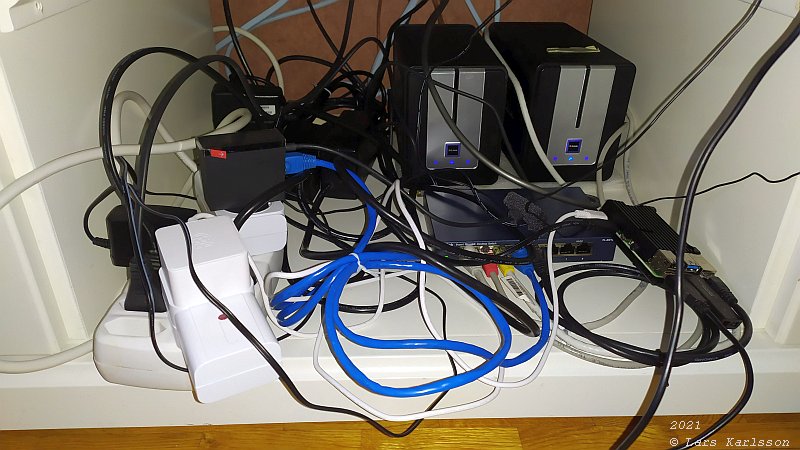 The new equipment installed. Chromecast, Raspberry, Switch, dual NAS, two ON/OFF modules. On the NAS server we have our family photos and videos. Connected over the internet switch. The Raspberry can be relatively hot and I prefer to switch it off when not in use, done by the remote ON/OFF module. Also the Cromecast has one one ON/OFF remote module. The the Raspberry is connected a wireless keyboard to control it. The Chromecast is controlled from the remote of the TV.
It works but what a mess of cables !
---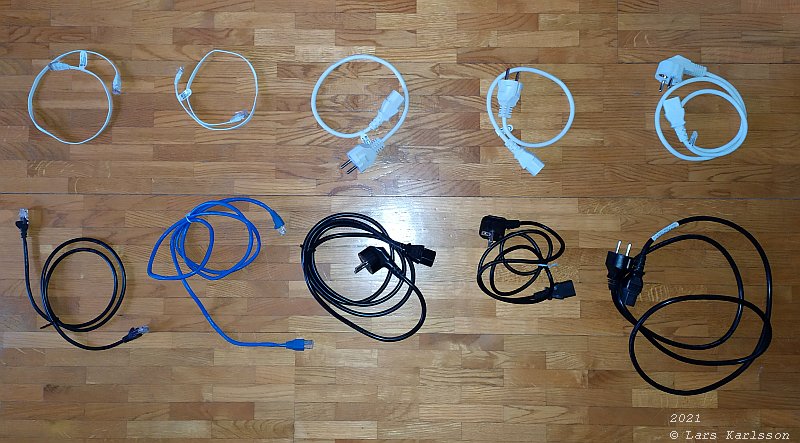 I ordered new shorter cables to replace the old long cables. The upper row with the white cables are the new ones.
---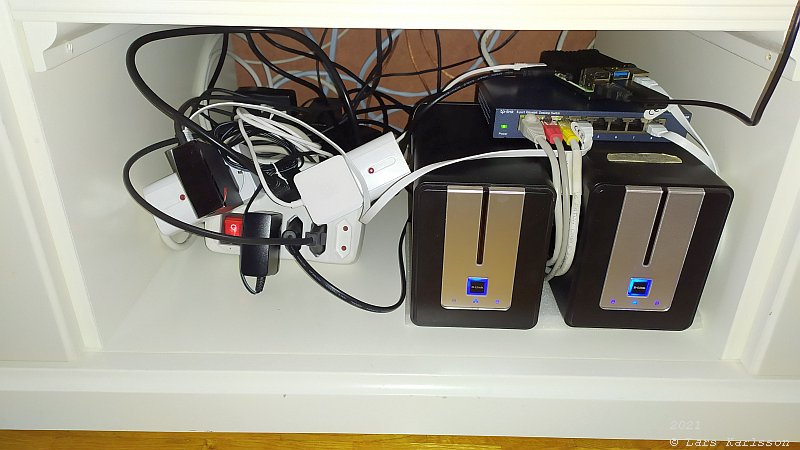 Maybe it looks a little bit better. I need the two remote modules to be visible with its red led, just to know if they are on or off. But my old HTPC looked much better. The main switch on the power outlet we use when on vacation or sometimes when everything has to be restarted.
The Raspberry as it's configured now give very poor video quality. It must be possible to replace the video driver with something better. The quality rom the Chromecast give very high quality, especially when in 4K sources.
Both the receiver and the 4K BD player has internet interfaces. But we never find it usable, we don't even have them connected anymore. The Chromecast take care of it, it's placed on the backside of the receiver. All these new equipment take much less power and we save a lot of energy every year.
---