Home Theatre resurrection
---
Content:
Note:
I take no responsibility or liability for what are written here, you use the information at your own risk!
---
6, 4K test pattern:
To be sure that the signal come all the way from the source to the TV or projector screen without loss of the 4K signal it could be useful with some test patterns. Either it could a 4K Blu-Ray disc, or a software in the HTPC that generate 4K test patterns or. If the device is connected to internet it could be a 4K test pattern on YouTube. This test is especially important when the video signal pass through the receiver.
HTPC and video test patterns: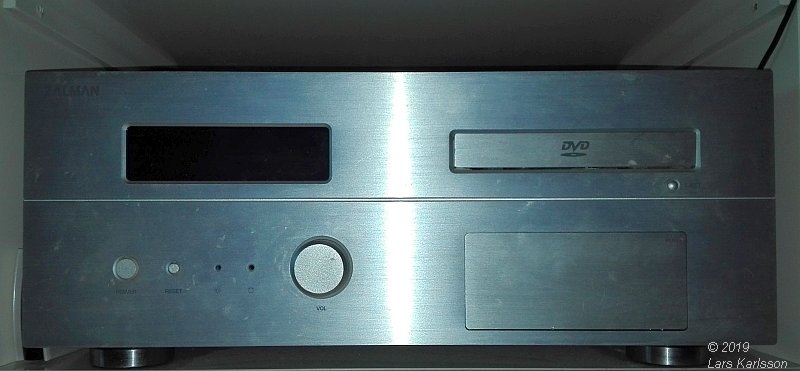 The simplest way to test that the HTPC deliver the 4K signal all the way to the TV screen is to use a test pattern from YouTube.
Here is some test patterns that I found on YouTube:
If you look at the first test pattern (4K UHD Test Pattern H.264 MP4), can you see the 1pixel horizontal line and the 1 pixel vertical line ? You have to stay close to the screen, in my case with a 65" screen I stay about 1 meter in front of it. If you can't see the lines, it could be that the receiver interpolate it down to HD or less resolution, or maybe because the TV is wrong setup.
---
Audio:
Also the sound must be correct, if you have a multi channel setup with five or more speakers you must also have the audio setup to that standard too.
Sometimes you can find sound test on DVD / Blu-Ray disc or test files you can download to your HTPC. You can use them to verify that the setup is correct.
---
Android TV apps:
In Sweden where I live we have the SVT broadcast, it's also a web version of it, SVT Play. I want to install it on the TV but it's not in the TV's built in app list.
I have found some workaround for this problem. Here is information about it on YouTube:
After I had read more about apps that operate the TV I feel that this is not the way to go. There are not many apps especially built for Android TV, they are built for smart phones and they can not be downloaded directly to the TV, and if they can they maybe not work. We already have the HTPC that operate like a computer and from that it's very easy to handle all web TV channels. But when apps upgrade in future they also will be downloadable to the TV (I hope).
---