Home Theatre resurrection
---
Content:
Note:
I take no responsibility or liability for what are written here, you use the information at your own risk!
---
2, New big 65 inch 4K screen TV arrives:
65" TV Arrives:
One day they called me and said: "we have a big package to deliver to you".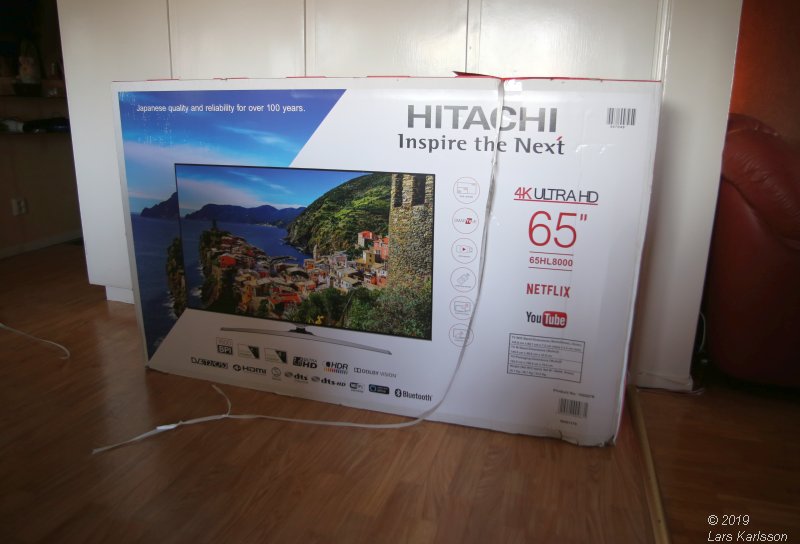 I have seen the package earlier at the store and it didn't look very big, when delivered at home it of course look a bit bigger, but not extreme. Checked carefully that there where no damage to the packaging.
Took the TV out of its package and very carefully to not touch the screen, it's very sensitive. Mounted the TV foot with it's screws, still let the plastic protection be left on the TV screen.
---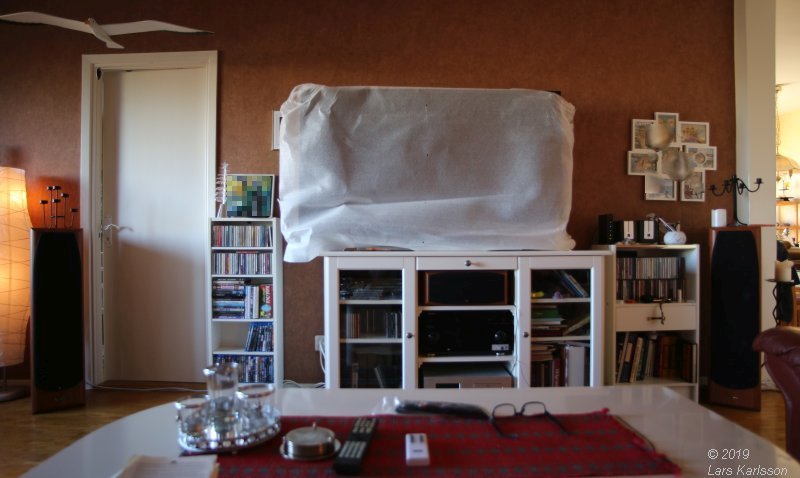 Lift it up on the bench, I will move the bench to the left later. But it's too heavy, must empty it before.
---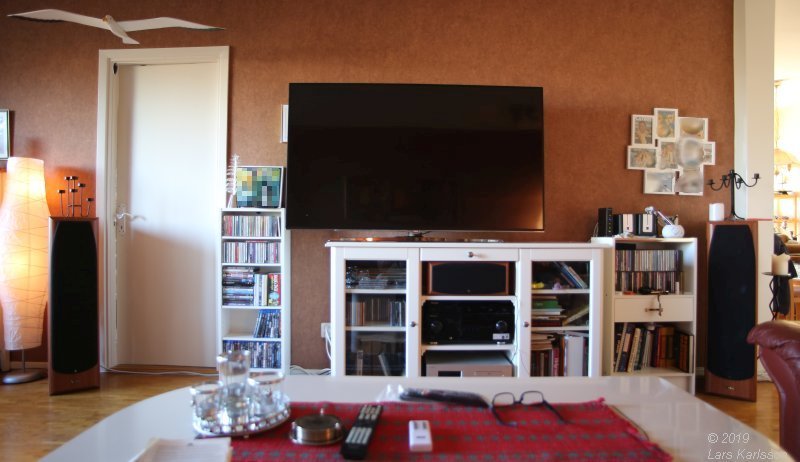 Off with the plastic from the TV screen. Connecting all the cables, two HDMI, one from the receiver and one from the HTPC (Home Theatre Personal Computer) , the antenna and the power cable. Looking good!
---
First light: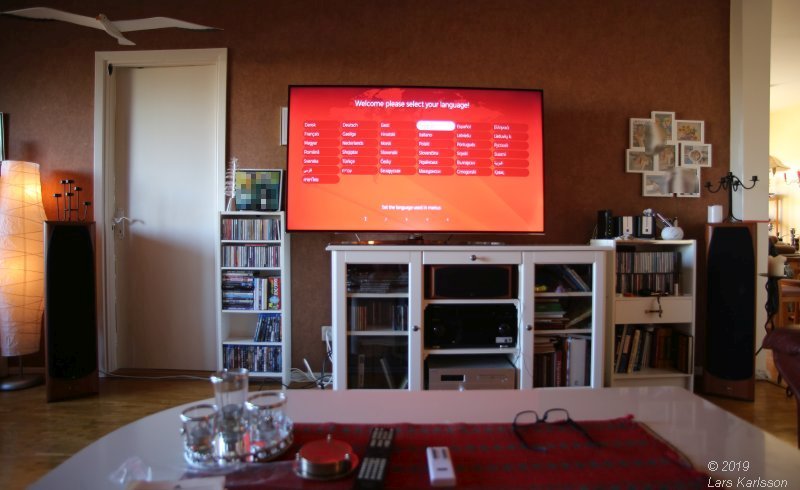 Push the ON button on the remote, yes it works ! Do the initial setup of language, country, date and time.
---
Installing the decryption card: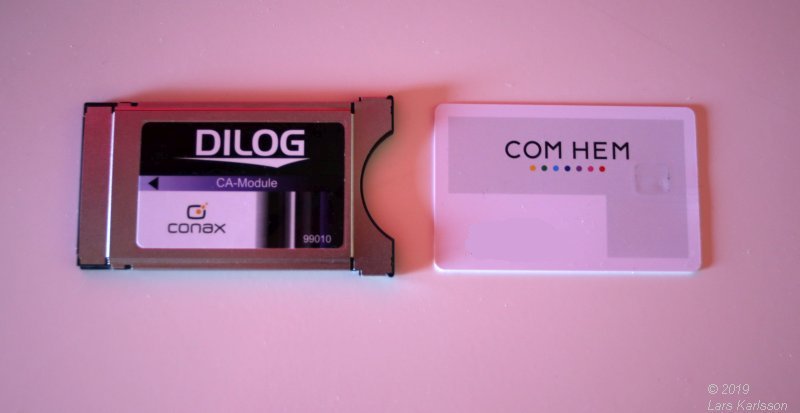 I install the Conax module for the decryption of the cable TV channels.
---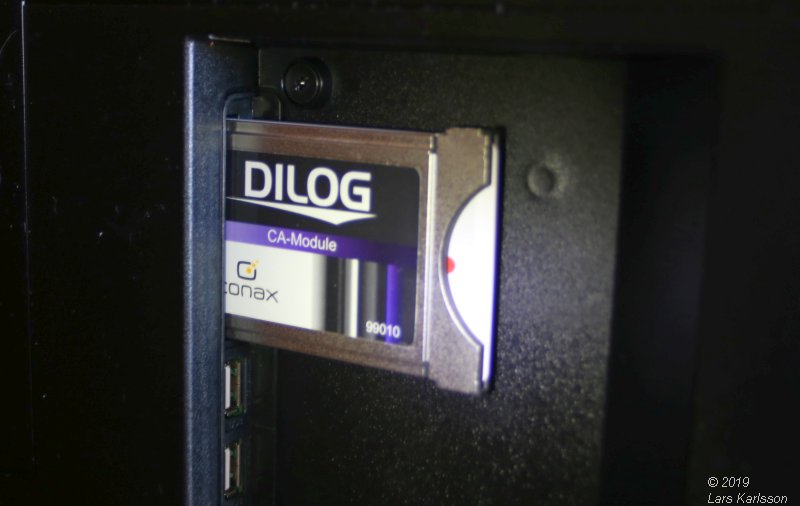 Insert it on the backside of the TV, be careful to have the correct orientation of it, depends on your TV. Have the TV power off when you do this !
---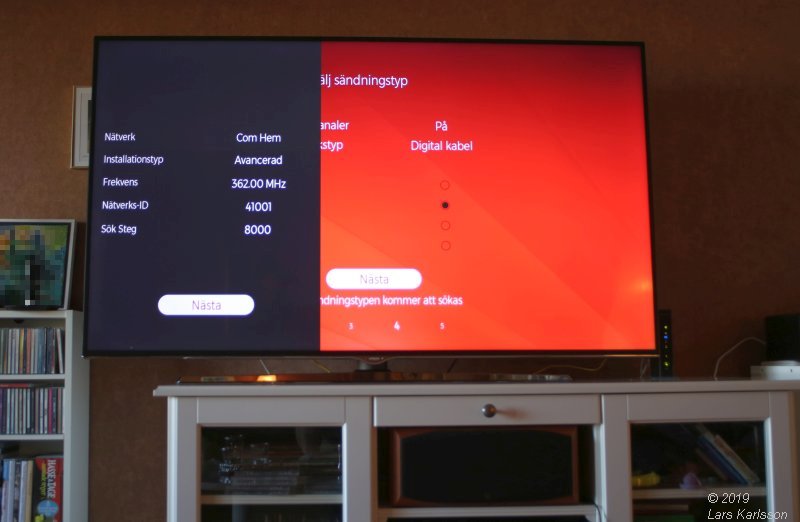 Scan the cable channels according to the standard we have at our place. It just take a couple of minutes.
---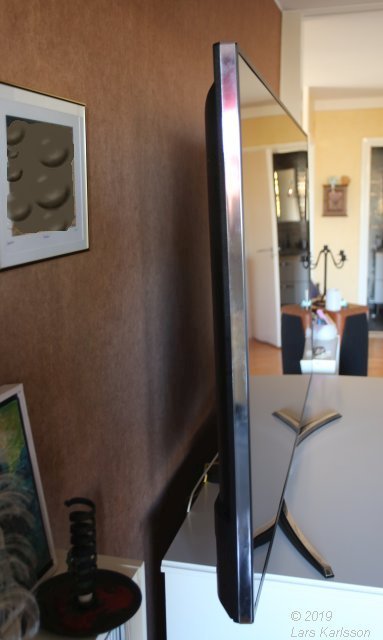 When looking from the side of the TV you see that it's tilted backwards, because it's supposed to be much lower to the floor. Temporary I installed a distance on the back of the foot to have it in a more comfortable viewing angle.
---