Project:
Small practical knobs and brackets
---
Contents:
Note:
I take no responsibility or liability for what are written here, you use the information on your own risk!
---
Small practical knobs and brackets can make the life with the telescope out in the cold much easier, here are some of the latest. Most of them designed in 3D CAD and then 3D-printed.
1: Latitude adjuster screw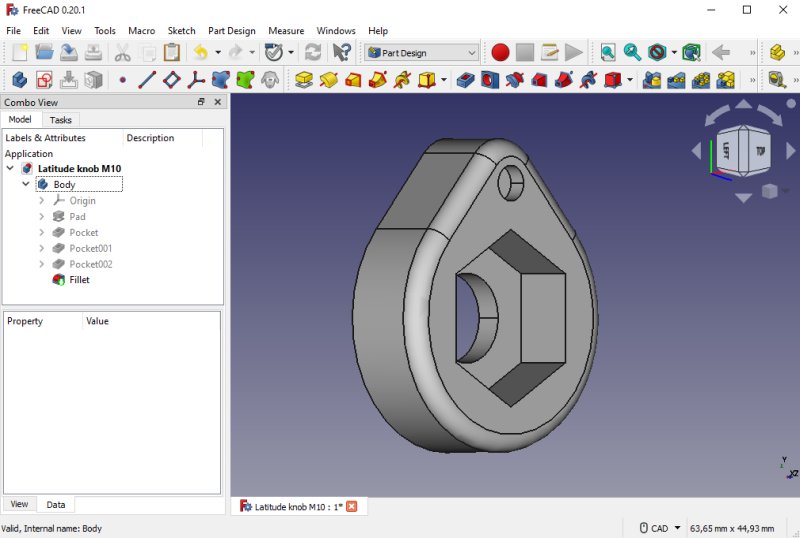 The latitude adjust bolt is of dimension M10, I replace it with a shorter standard bolt and made this knob in the 3D-printer. Maybe this will save my camera the day the meridian flip fails.
---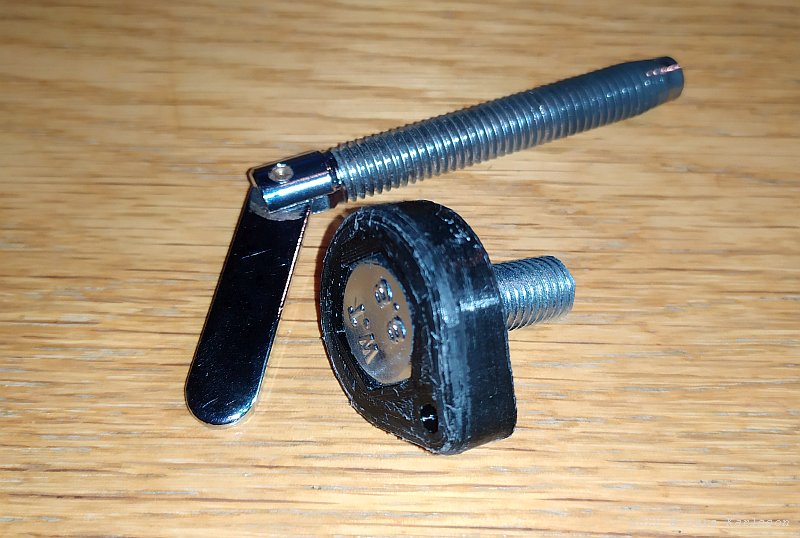 The knob attached on the new short M10 screw. Compare the length with old screw behind.
---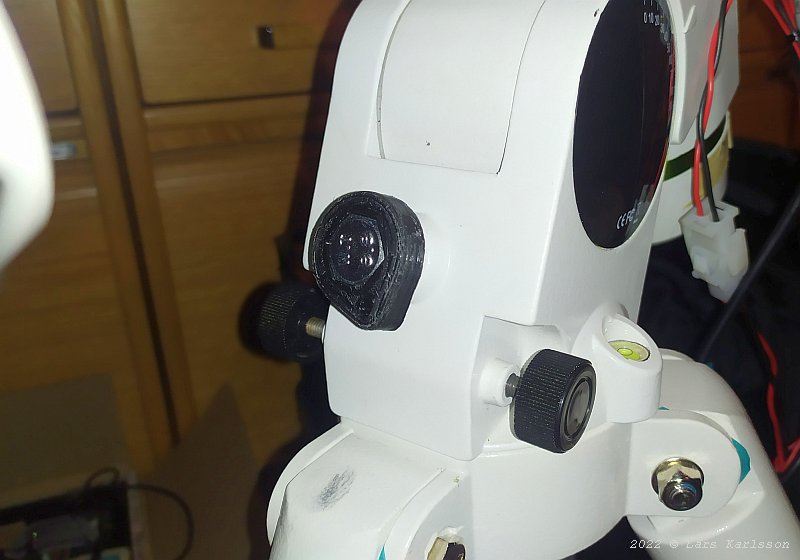 No long screw protruding out of the mount, much less risk to destroy the camera if it hit the mount. With this short screw I can only fine adjust the latitude around where I live, +/- 5 degrees. One turn is about 1.6 degrees.
---