---
Solar eclipse 2022, UT 10:15:06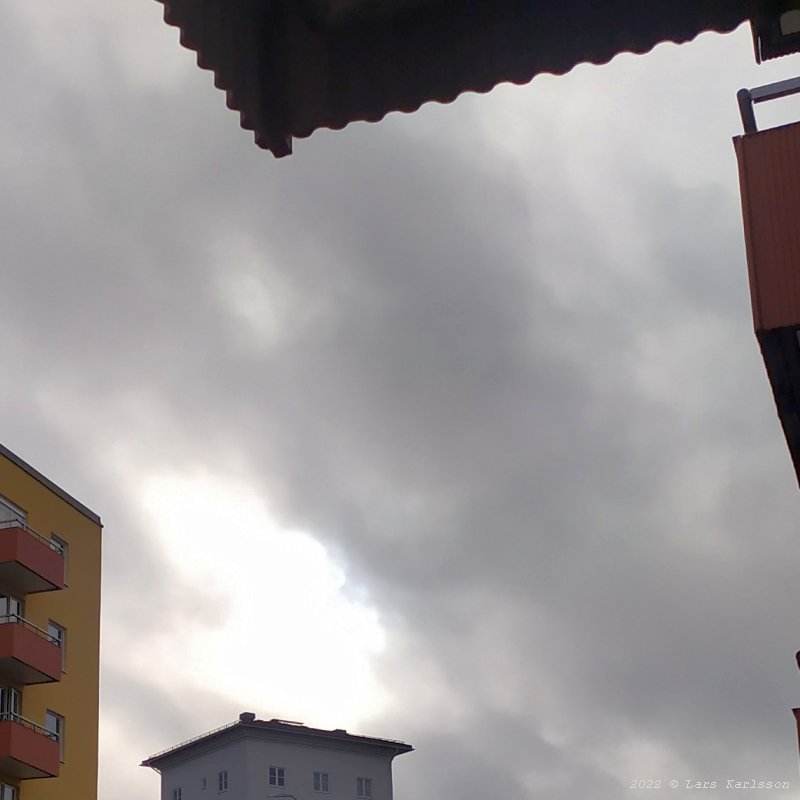 Lot of clouds today, but we felt we must at least go out on the balcony and look.
---
UT 10:15:11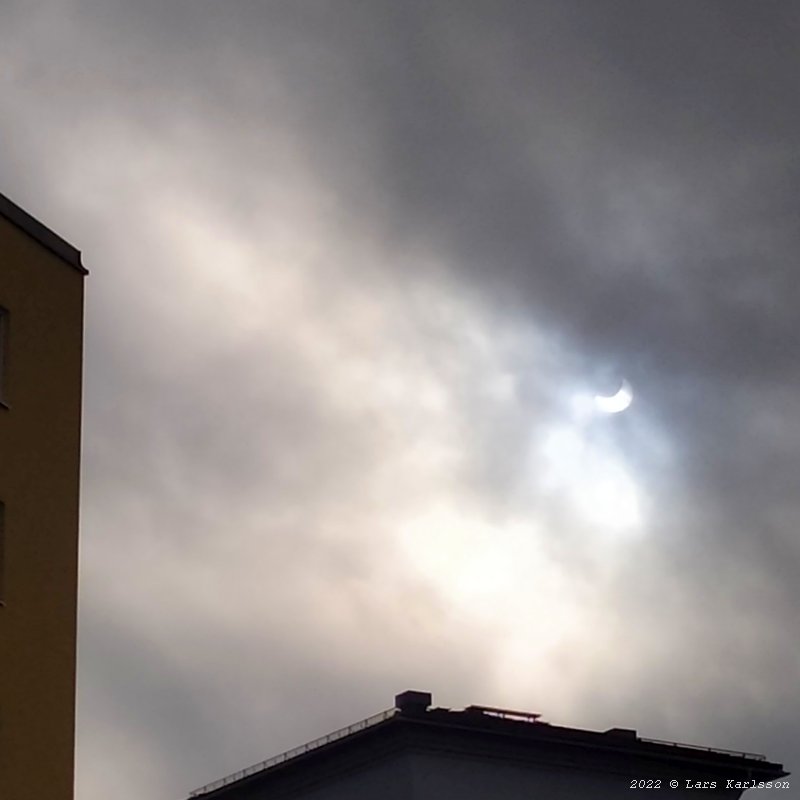 Suddenly it came an opening in the clouds.
---
UT 10:15:25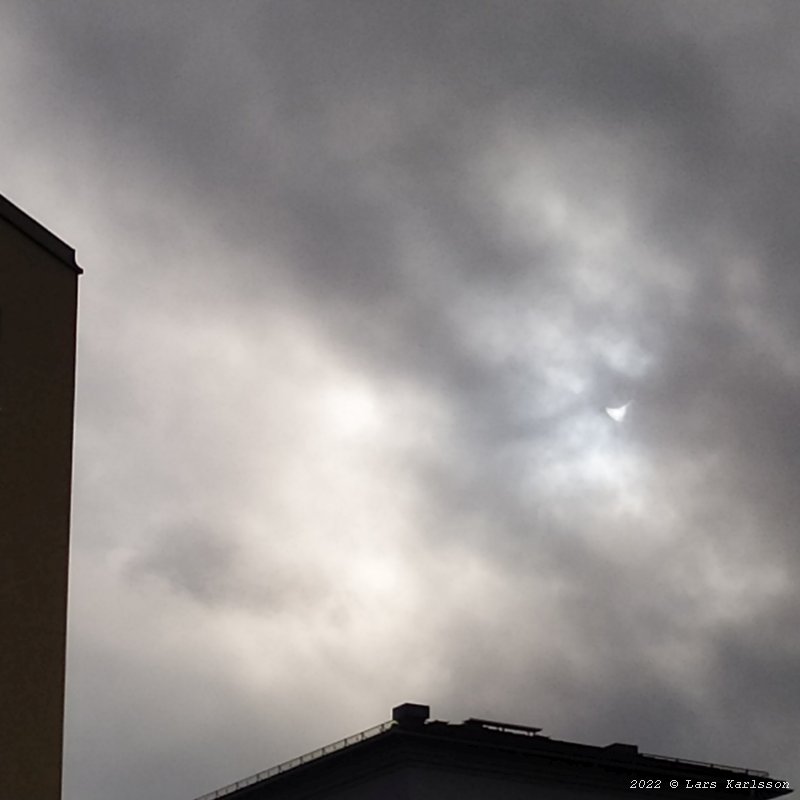 Opening comes and go.
---
UT 10:15:50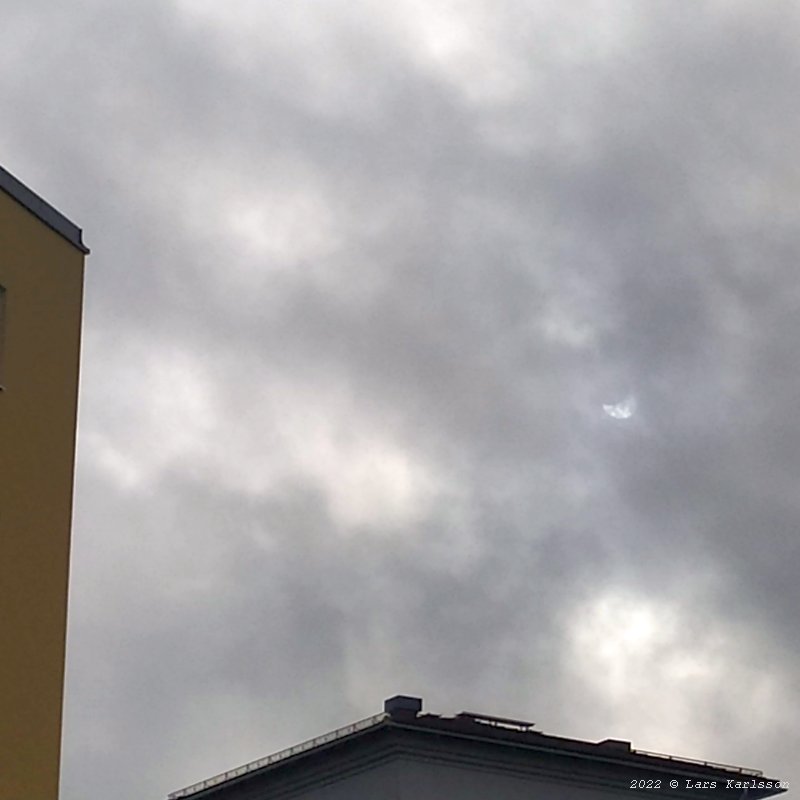 ---
UT 10:16:21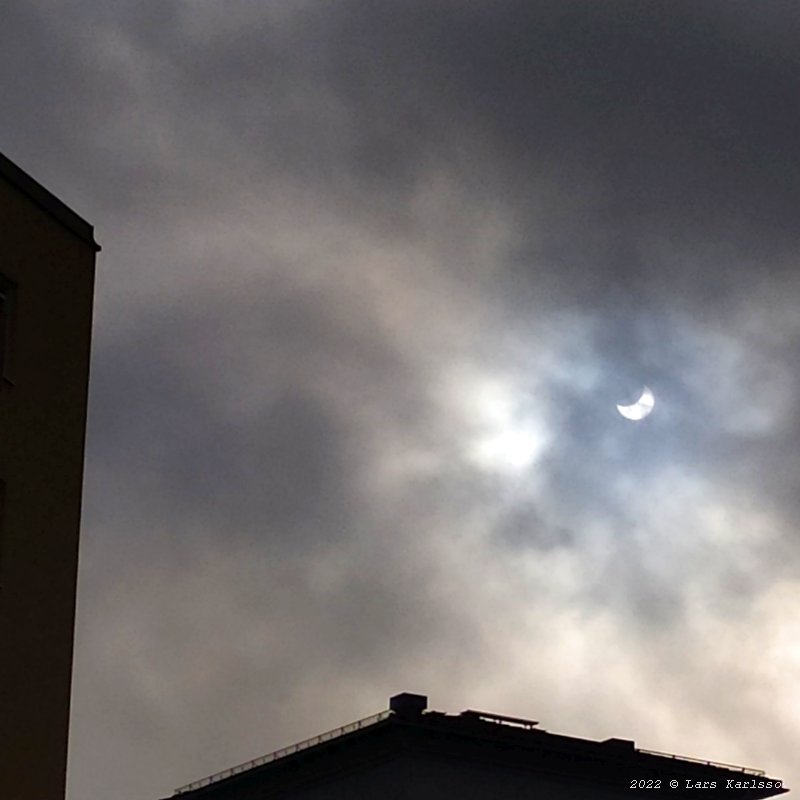 When it was at its best.
---
UT 10:16:21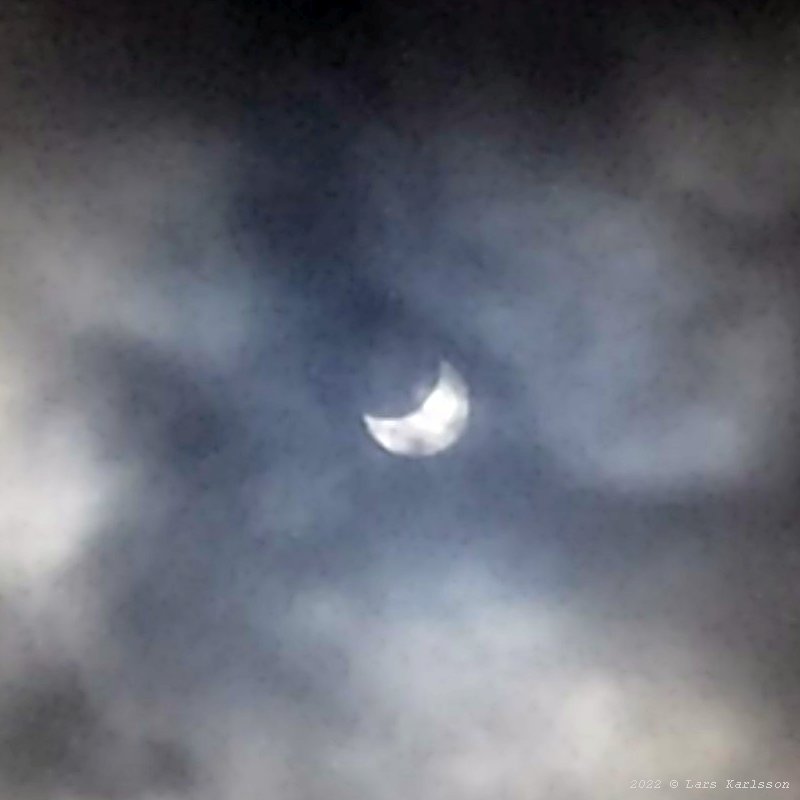 A crop around the center of the eclipse.
Object :
Sun and Moon

Date :
2022-10-25
Time (UT) :
09:08 to 11:23 with maximum at 10:15 in Stockholm, Sweden, local time +2h
the Sun's disk was covered by 46%
Mount :
-
Lens/telescope :
-
Corrector/Barlow :
-
Filter :
none
camera :
Smartphone
Film/CCD :
-
Exp. time :
-
Weather :
Lot of clouds
Site :
Sweden Hagsätra
Coordinates: Latitude 59.3, Longitude 18.
Bortle class 9
Comment :
A series of photos during the partial solar eclipse. It reached at most 46%. We didn't expect to see anything this cloudy day. Maybe something wrong with the calculation, it doesn't look to be that much covered.
---
Solar eclipse path: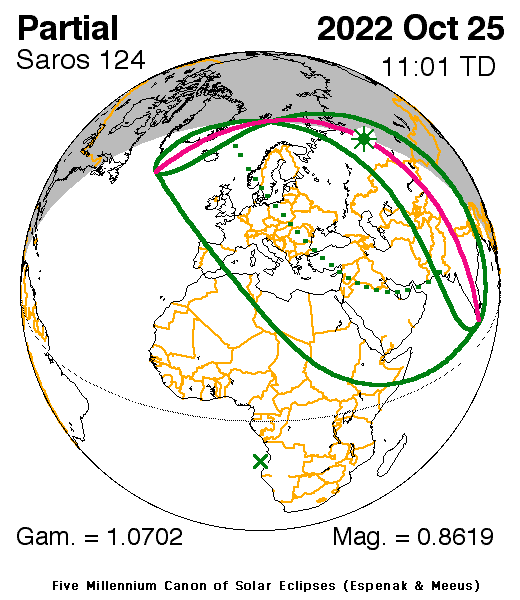 Credit: NASA


From NASA's Solar Eclipse Search Engine it's possible to find older solar eclipse data. From that I also got this map and data. It's the Saros 124 solar eclipse, Saros is a 18 years cycle. No totality this time.
More to know:
https://www.timeanddate.com/ eclipse/in/ sweden/ stockholme
https://en.wikipedia.org/ wiki/ Solar eclipse
https://en.wikipedia.org/ wiki/ Saros (astronomy)
https://www.heavens-above.com/ SolarEclipses.aspx