1989 years Audi V8, Stockholm 2007
Inspired by my previous AWD car I thought it might be fun with one more, this time it didn't end up very well.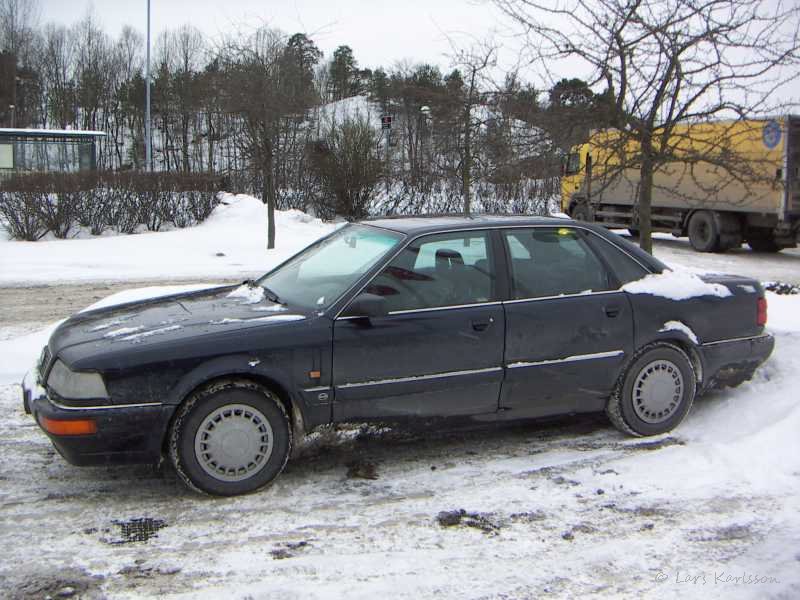 My latest love !
The oldest car I ever have had, 18 years! But very god shape and it have everything you need, 3.6 Liter V8 of 250hp, automatic gearbox, black leather, and four wheel drive. After I hade driven the car three days I found it still worked! It consumes 1.0 to 1.6 liter/10km, very good. Just a few electrical problems to solve.
Why buy a new small car that loss 3000 Euro of value every year? Better to spend that money on gas, just 1300 Euro extra per year for 20000 kilometer. Oh.. I will be rich, save 1700 Euro every year! And this car will last for twice the time and save the environment! Could it be better, maybe an Audi S8?
But what is this car? Only a Volkswagen in new clothes and I'm back where I started 29 years ago?
Summer dressed with summer wheels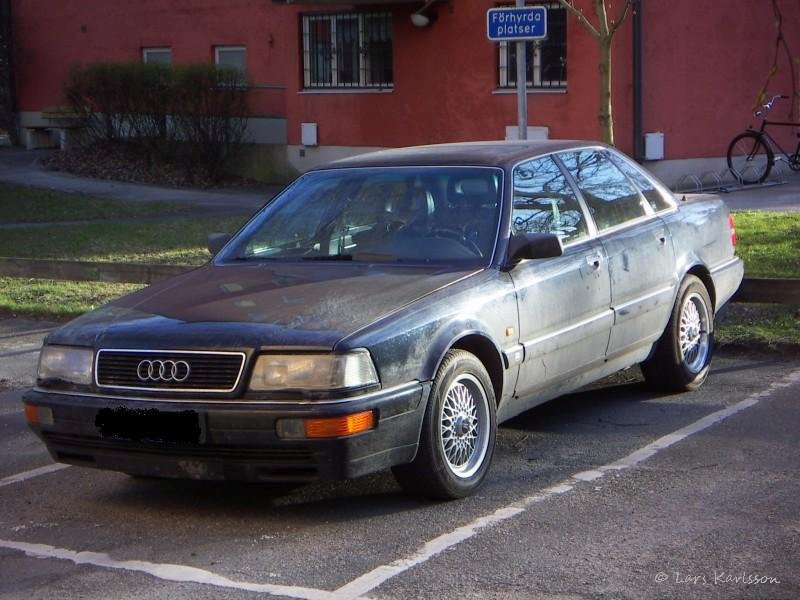 Friday the 13th of May:
A very sad day for me, some evil person destroyed my car, door lock, ignition lock, dashboard and steering wheel block broken!
Where is my car!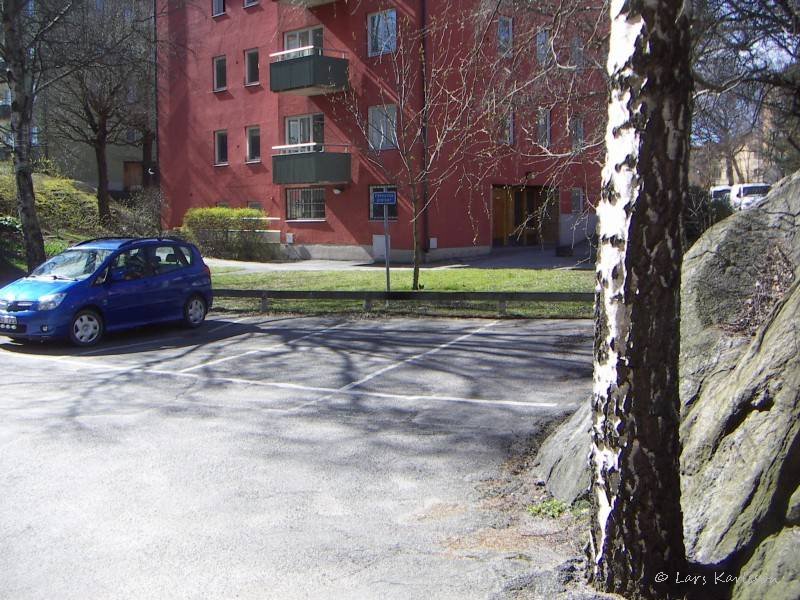 Sunday morning 15th of May: Now I can't even find my car!
One part left!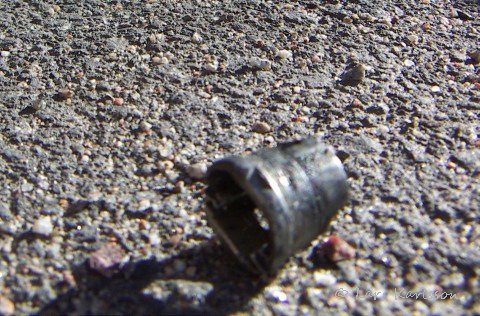 At last I found one small part left, the doorlock.
A last sadly meeting, at the junkyard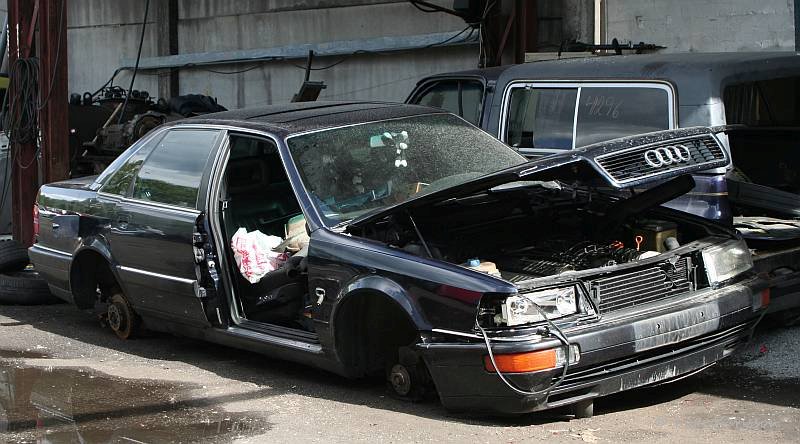 The police found this after a couple of months, my fine car!
Scrapped by me 2007.
An Audi V8 has a very high insurance costs, especially the theft insurance. The yearly cost was about the same as I paid for the car. I had only basic insurance and lost all the money.
Ok, next car must have a low cost insurance.
---