1965 years Plymouth Belvedere, Tyresö 1979
My Dodge's rear axle has once been replaced with a Ford 9" axle, a very strong axle but now in bad condition. It needed to be repaired or replaced. What to do? I found an old Plymouth parked not far away from where I lived, it hadn't been moved over many years. I checked the rear axle and it felt to be in a good condition. I called the owner and asked him if he want to sell the car to me, he answered, YES! Plymouth and Dodge are almost identical cars and share many parts.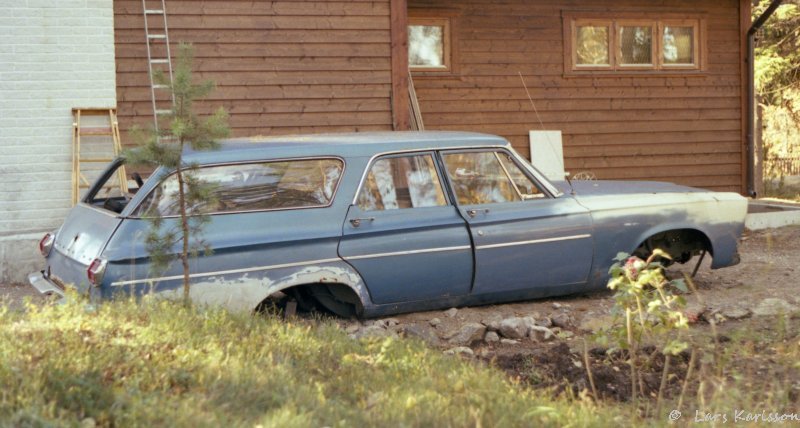 After some work on the rear axle I got it to fit on my Dodge. In the same time I did a restoration of the brakes. This Plymouth had a 273cc (4.5 Liter) V8 engine and 180 hp. The automatic gearbox was the Torqueflite A-904, wire controlled. I sold all the parts left over from the car and then I sent what was left to the junkyard 1980.
Maybe I shouldn't have done that, because it was not a bad car and with some work it could have been a fine car. Look here what can be done with a car like that:
But anyway, I didn't have a garage anymore and don't like car with rust either.
---