1986 years Ford Sierra XR4x4, Dalarna 2002
After eight years at University I needed a cheap car but still exiting in someway.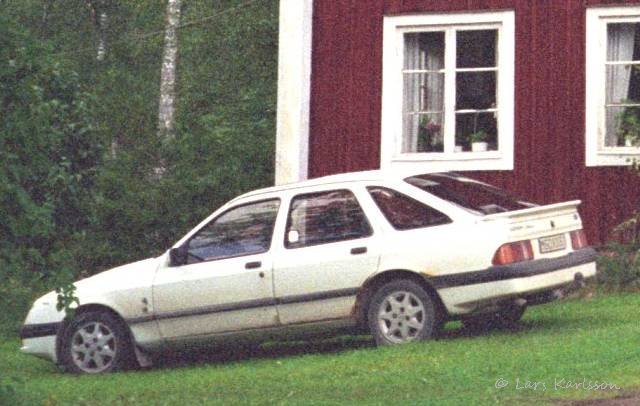 Ford Sierra XR4x4, my first four wheel drive car, this little car cost nothing and worked very well. It had a V6 2.8 liter 145 hp engine. The engine had a very advanced direct injection system, that wasn't very common in the 1980s. The gearbox was a five speed manual. Yes a lot of rust but the engine was fine and the four wheel drive system was perfect in the winter in Sweden where it can be lots of snow.
Here you find more information about this advanced four wheel drive car:
When I had this car I drow planes to buy a BMW 850, that's a car with a V12 engine, very exiting. I rent one more parking place in the garage, but didn't find a car as well preserved as I wanted. Lucky me, because a BMW 850 could be very expensive to do service on.
I had this Ford Sierra between 1999 and 2002. After this I didn't had any car until 2007. I rent a car when I needed instead. See, I'm know an old wise man.
The car still exist but it's not in traffic since 2006.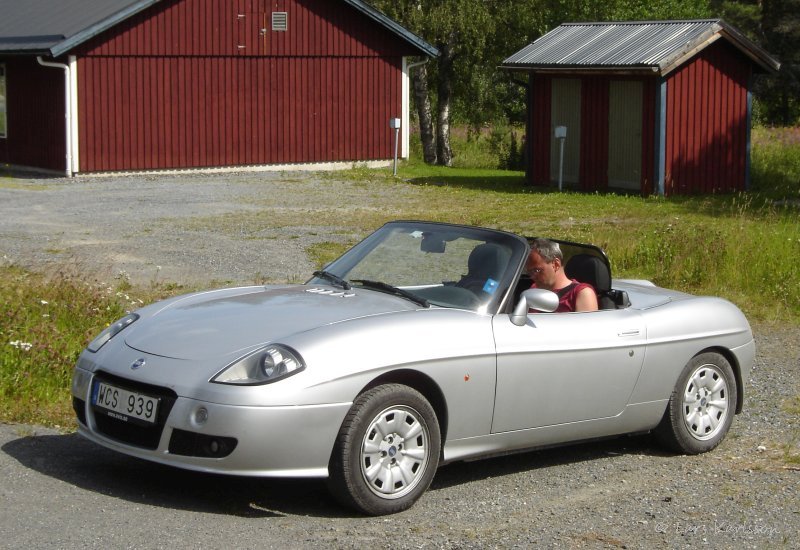 One of the most fun cars we rented was a Fiat Barchetta cabriolet. I rented it for three weeks and among other places we visit the north of Sweden.
---