Chrysler Crossfire:
Disc Pad and Roller Bearings
---
Useful information about Chrysler Crossfire and how to repair it
This is a collection of what I have found and what I have done on my Crossfire. Crossfire share most of it's chassi parts with Mercedes SLK R170.
Note:
You use this information on your own risk! Don't blame me if something goes wrong.
---
Front wheel roller bearings:
I have to check the roller bearings in front.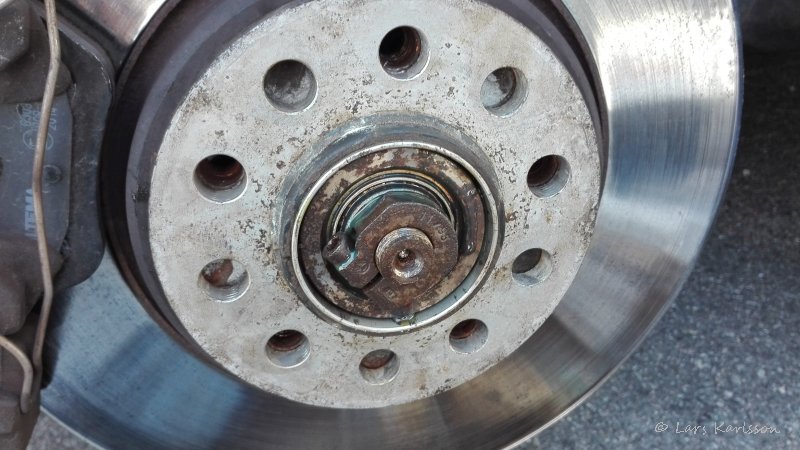 After removing the wheel I found that the roller bearing was dirty. Cleaning and new grease.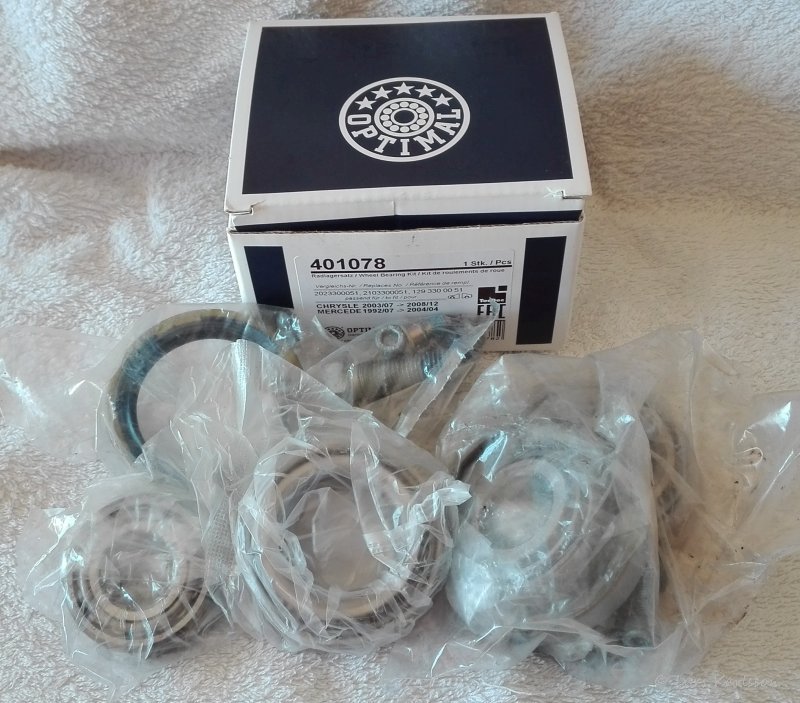 I also need a new protective cup, the easiest way to find one was to by a complete kit with roller bearings. A set of two kits only 30 Euro plus shipment.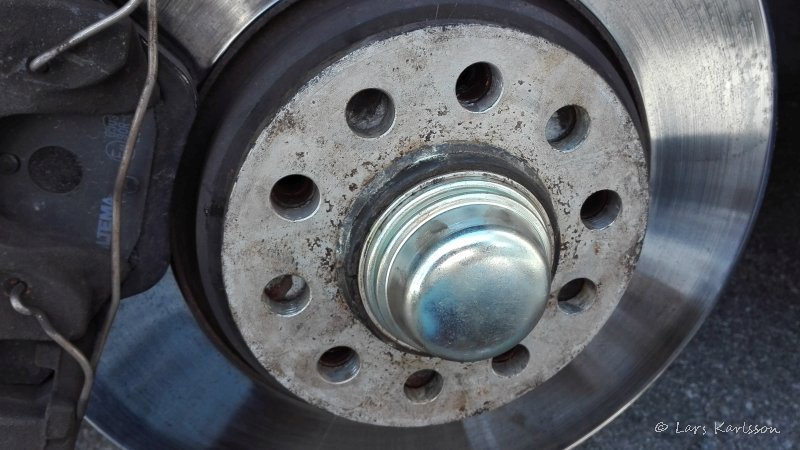 Like new! And I have a set of roller bearings for the future when I need to replace them.
When times come to replace roller bearings:
---