My travel in Europe:
Madeira, a Portuguese island, 2019
---
Content:
---
Planning our Madeira trip:
There wasn't very much planning this time. We had a restoration of our bathroom at home and not so easy to live there. What to do? I looked at the ads for cheap travels and found one to Madeira. Madeira is an island of Portugal and I have always wanted to visit that island, perfect. It's placed far away out in the Atlantic Ocean, North of the Canary Islands.
Google Map over Madeira:
From Madeira Airport to Funchal.
I got some new local friends down here, maybe they will help me writing later and fill in the missing details.
---
Day I, Funchal:
Aeroporto da Madeira: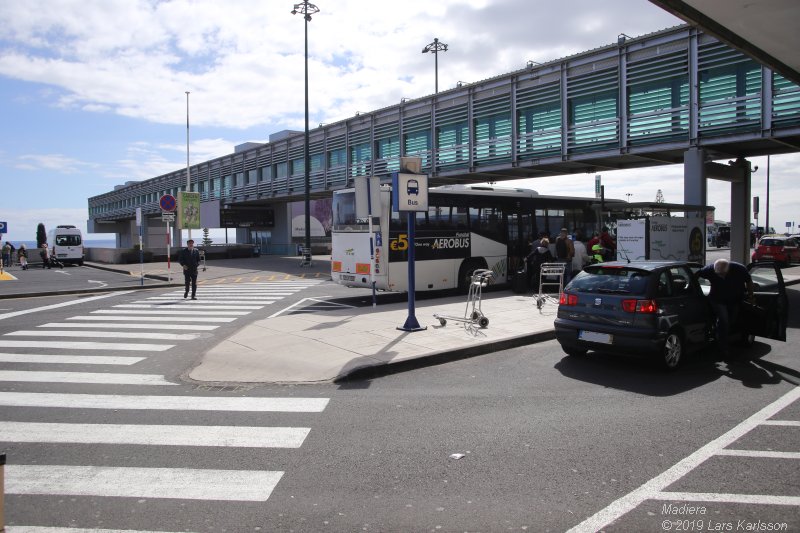 We had read about the aero buses and find one just outside the airport. 5 Euro for a one way ticket to Funchal, you pay by cash on the bus.
---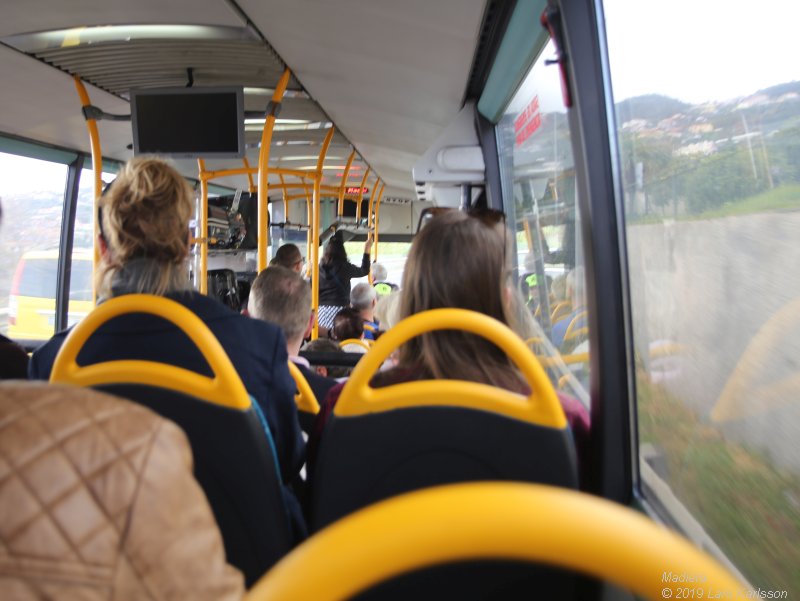 Already on the bus we see that Madeira is very steep and also a green island.
At Wikipedia you find more information about Madeira:
---
Funchal: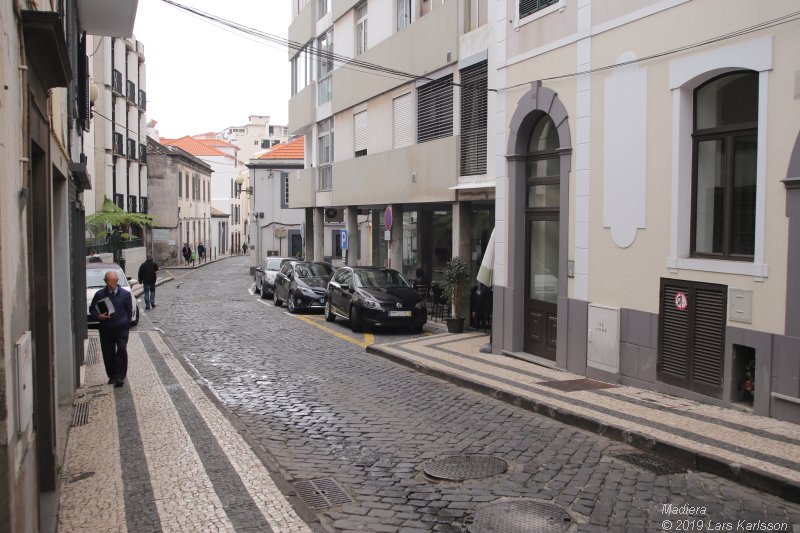 After we left the buss we had a 300 meter walk along the street R. do Carmo where our hotel is placed.
---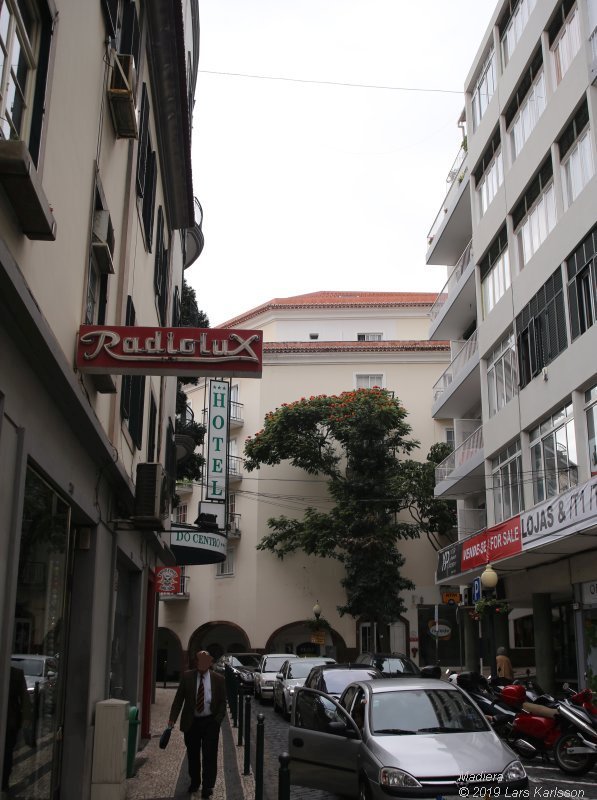 Here is our hotel, do Centro. Not the old red commercial sign, RadioluX, many years since I saw one of them.
---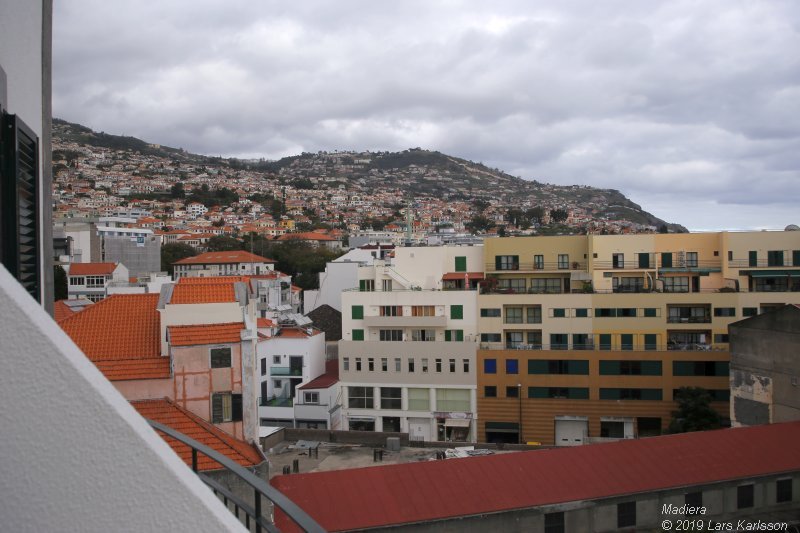 We had our room on the fifth floor, here is the view from the balcony towards the mountains.
---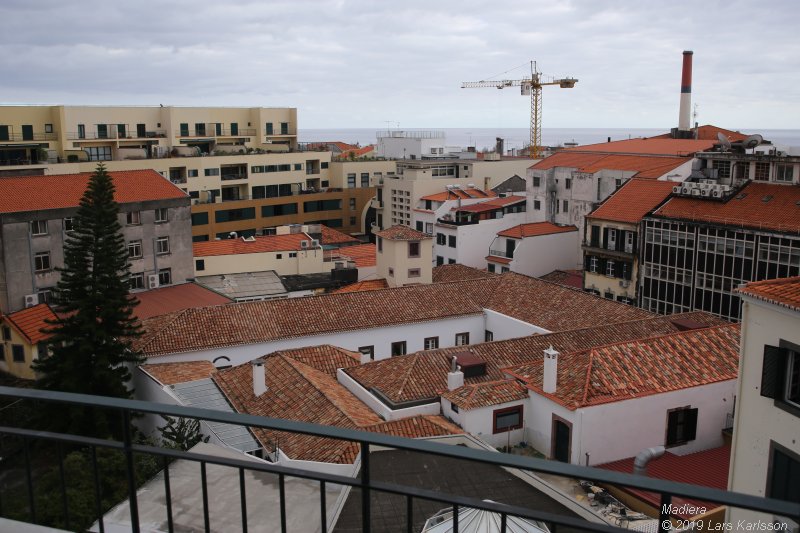 And here towards the Atlantic Ocean, not bad, we didn't even expect to have a balcony.
---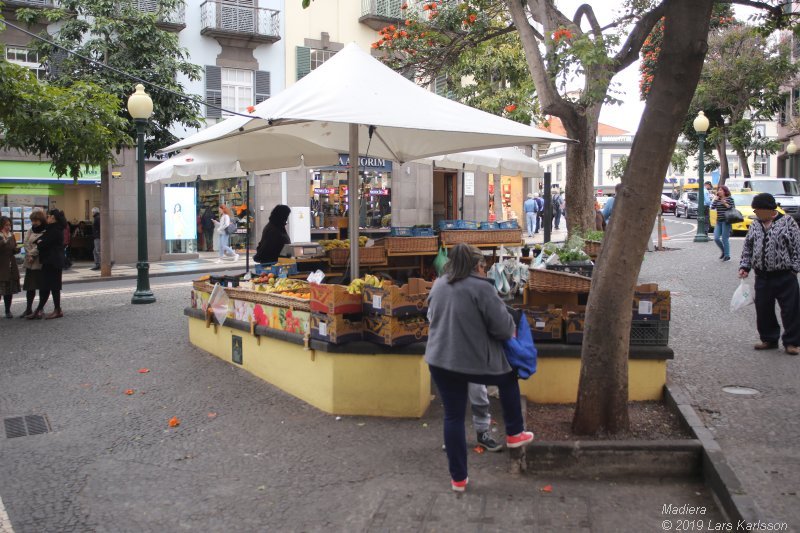 After we had installed us on the hotel we took a walk on the nearby streets to see what town Funchal is like.
At Wikipedia you find more information about Funchal:
---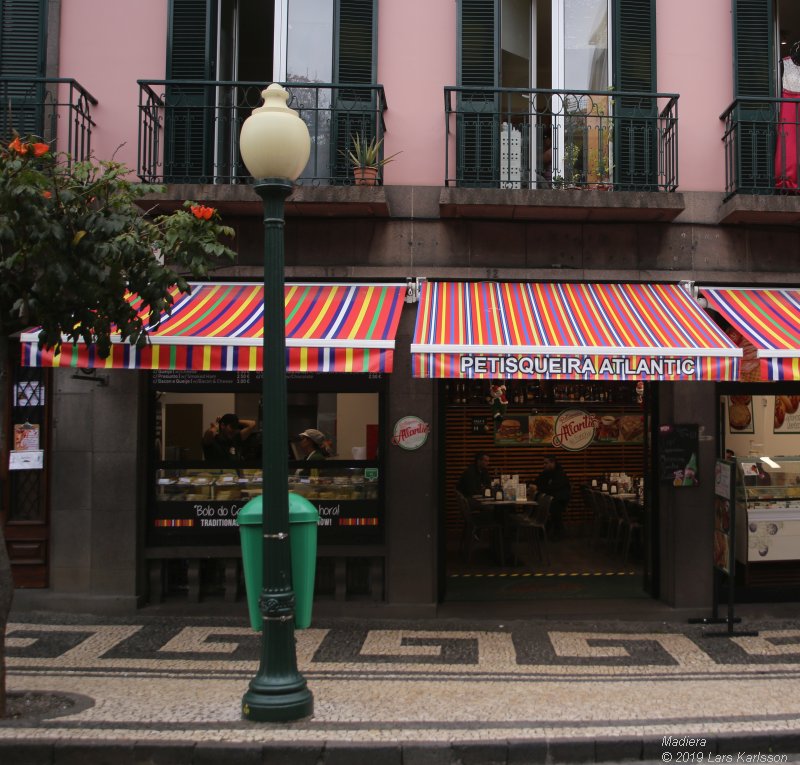 We found small nice shops and restaurants everywhere.
---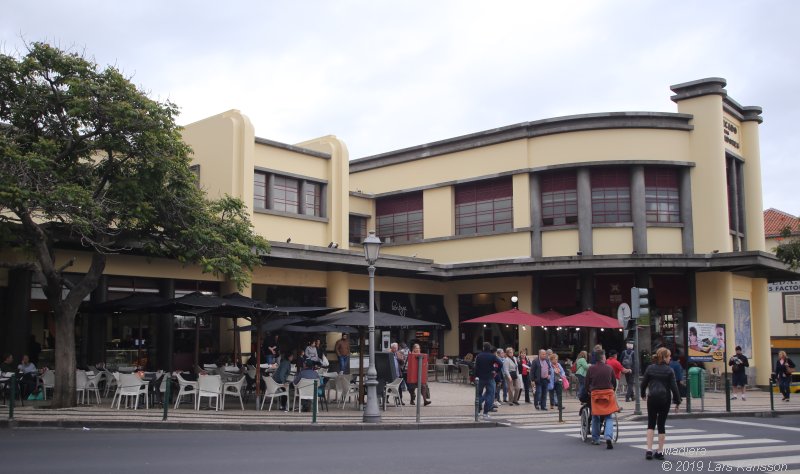 Just 5 minutes walk from our hotel we had the old market Mercado dos Lavradores, it's built 1940.
---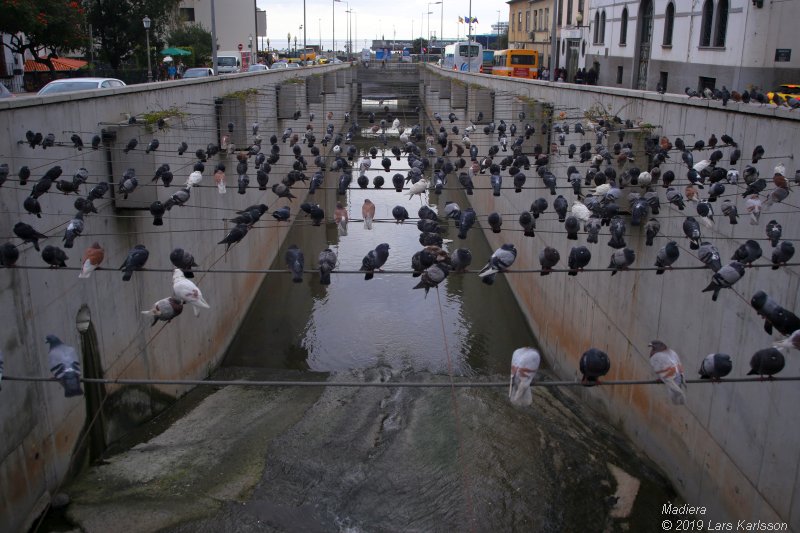 One of the channels where the water flows from the mountains, the birds seem to like to sit her.
---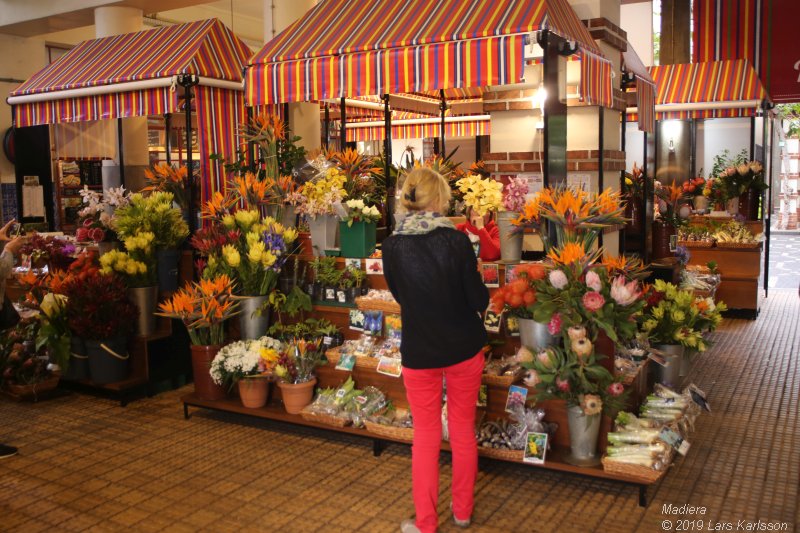 Inside the market we found flowers.
---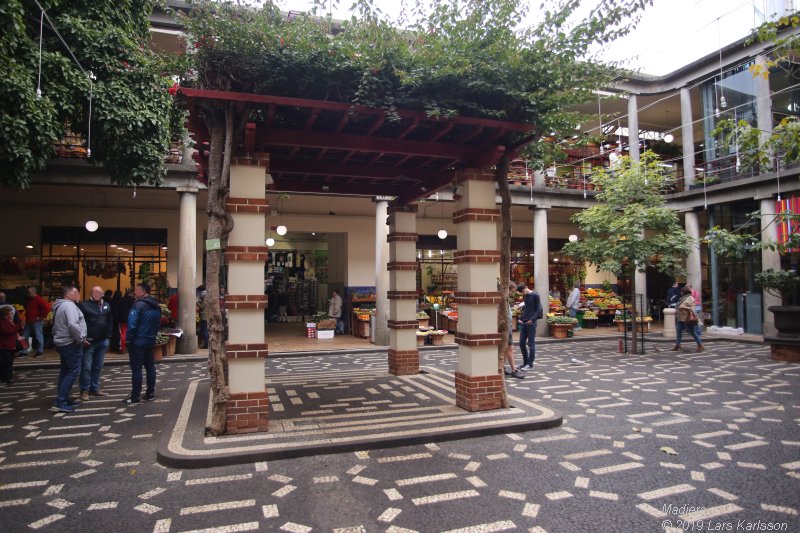 A garden.
---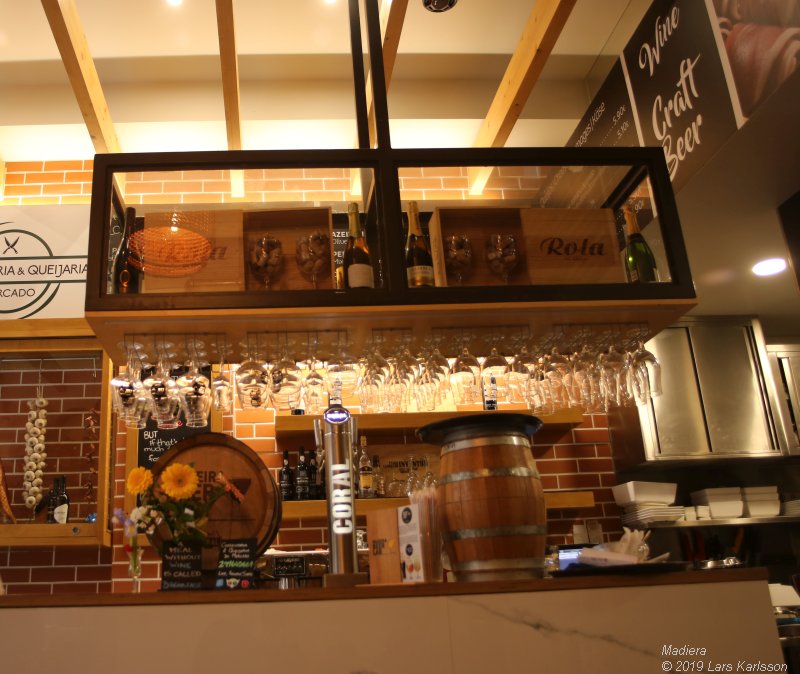 Here they have food for us, sandwiches and vine.
---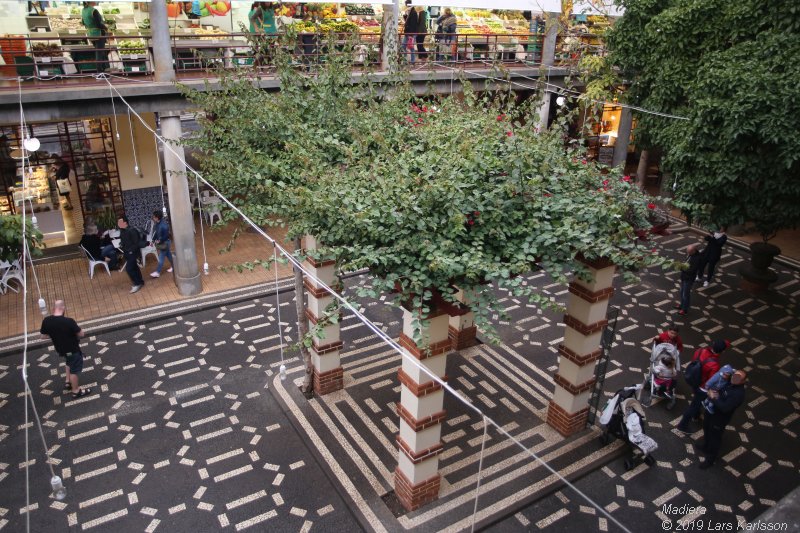 At the second floor we have more food and a nice view over the square.
---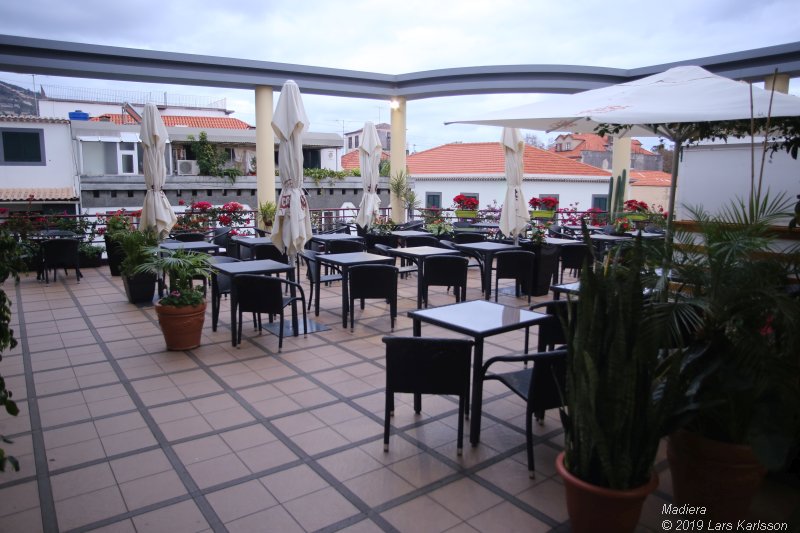 More restaurants.
---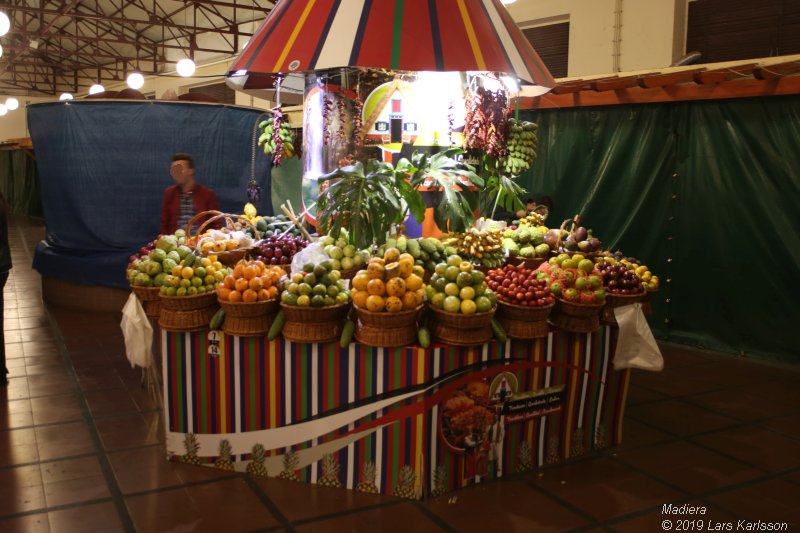 Fruits.
At Wikipedia you find more information about the market Mercado dos Lavradores in Funchal:
---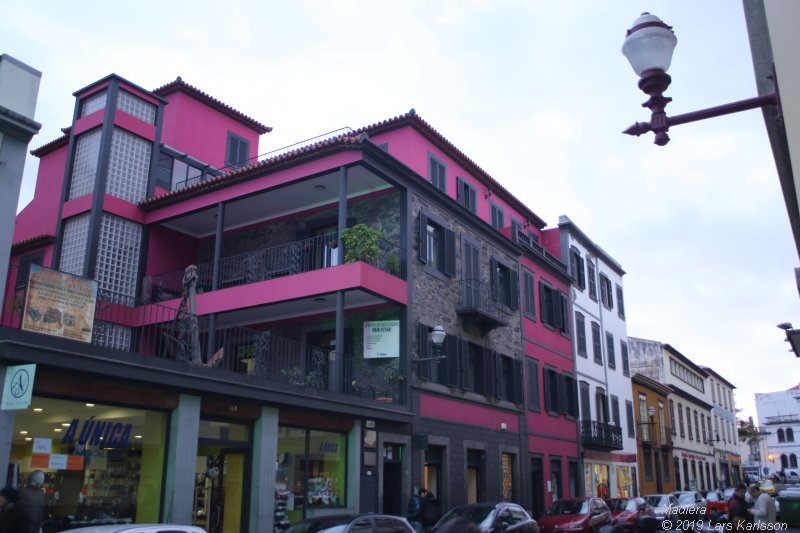 After we had walk a while we noticed several colorfull houses like this.
---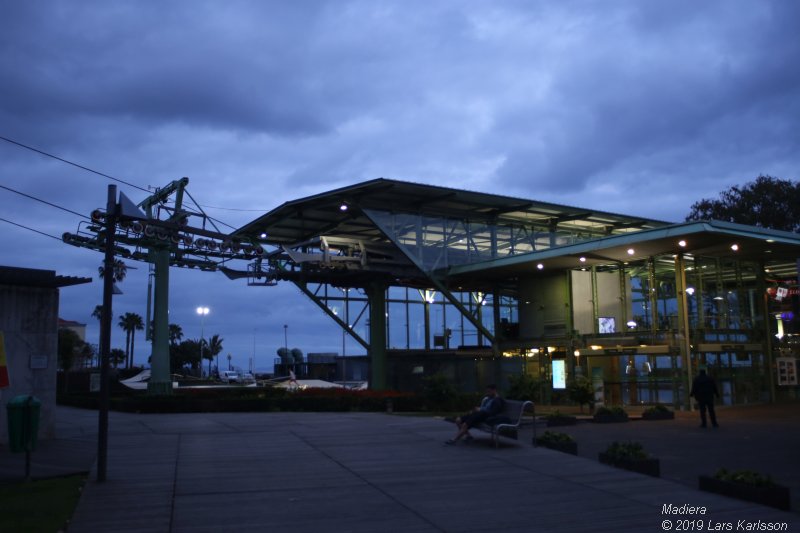 At the harbor is the starting point for the cable car. We had seen old photos of a steam locomotive that goes up the mountain. Maybe a cable car is a more practical solution in these steep mountains.
At Wikipedia you find more information about the Cable Car and the old Monte Railway:
---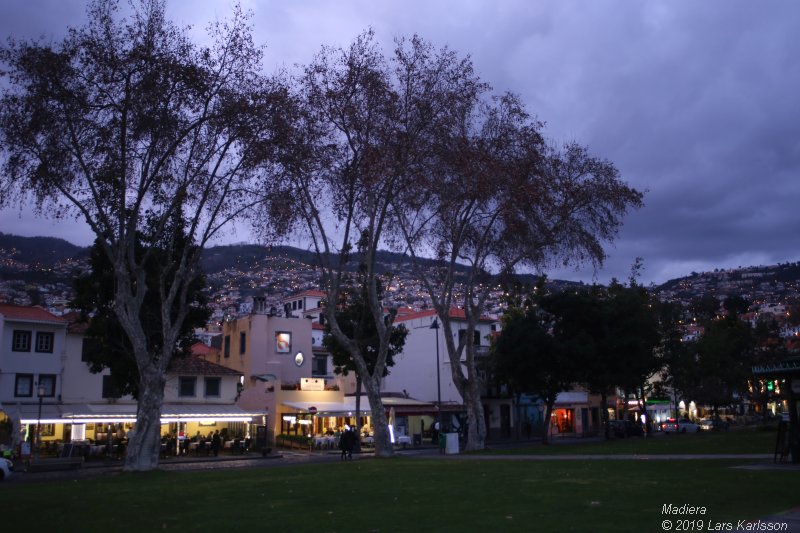 The evening comes quickly. In front of us the Funchal Old Town. In this block there a lot of restaurants that we visited several times the following days.
---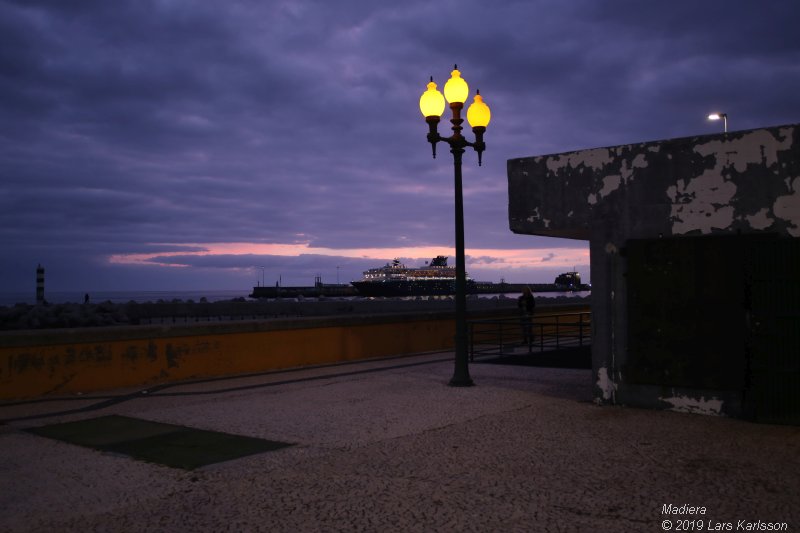 A big cruiser has anchored at the harbor.
---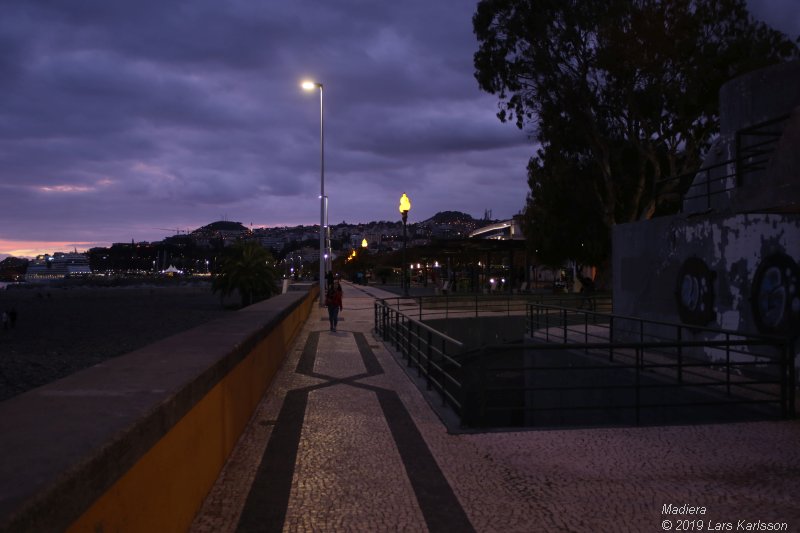 Now back to the hotel, we were tired after the 5.5 hours flight. We feel these days will be nice for us, great nice town.
---