Chrysler Crossfire
Interior

---

This is one information page of my collection of what I have repaired on my Crossfire.

Note:
You should not do any repair on your car if you don't have enough experience and knowledge! You use this information at your own risk! Don't blame me if something goes wrong.

---

Content:

Chrysler Crossfire share some of its interior parts with Mercedes SLK R170 and maybe other Mercedes C and E class, year from 1997 to 2004.

Have your hands and finger clean, otherwise you will have a lot of dirty finger prints all over the interior. A fresh and working interior makes your car look much better.
---
3, Roof inside panel: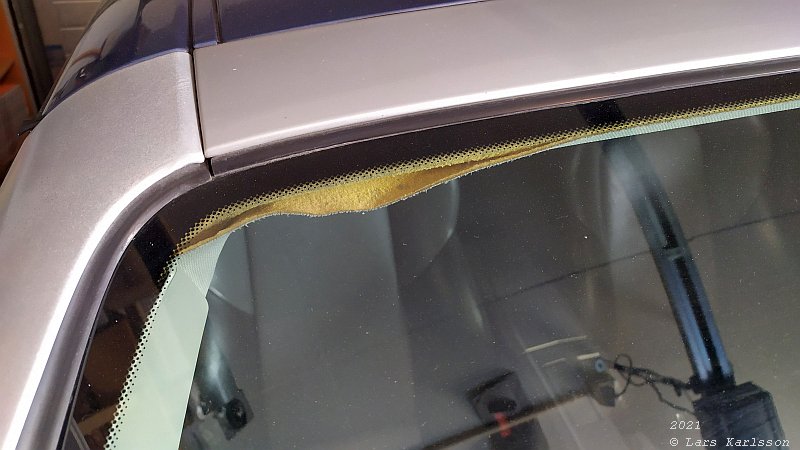 In one corner of the roof inside panel the fabric has got loose. Something must be done because it doesn't look very nice.
---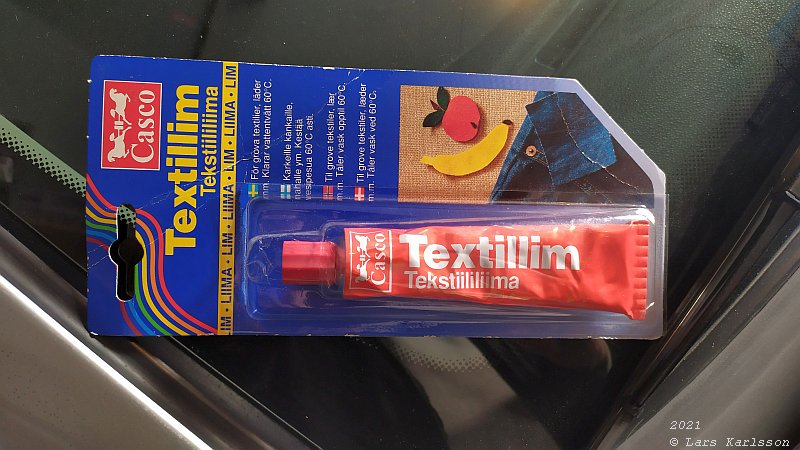 My mother-in-law, who is very skilled at repairing clothes, has a tube of textile glue that can be used for this.
---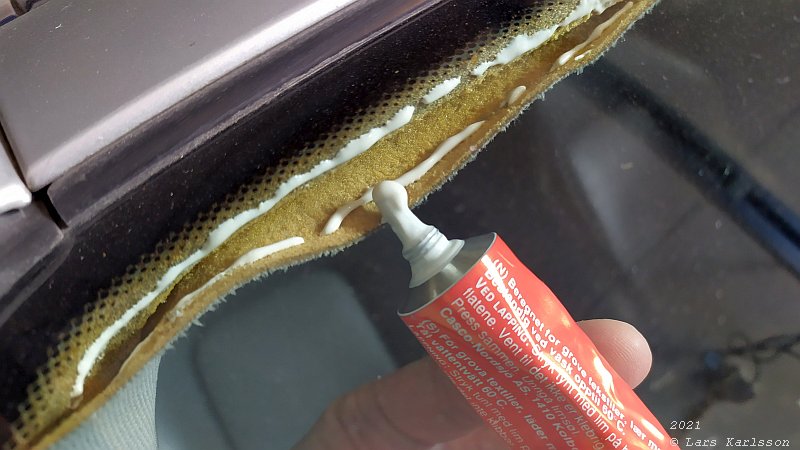 The instruction says: put a string of glue on both sides and wait 30 minutes.
---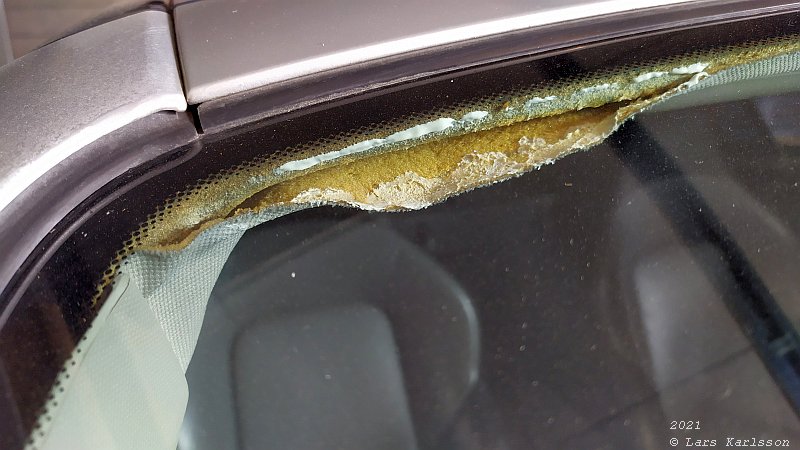 I evened out the glue.
---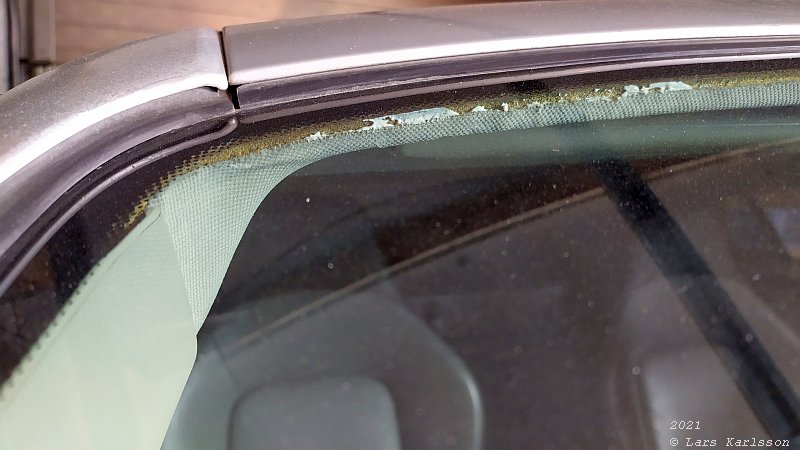 After 30 minutes I pressed the fabric against the frame and pressed out the bubbles.
---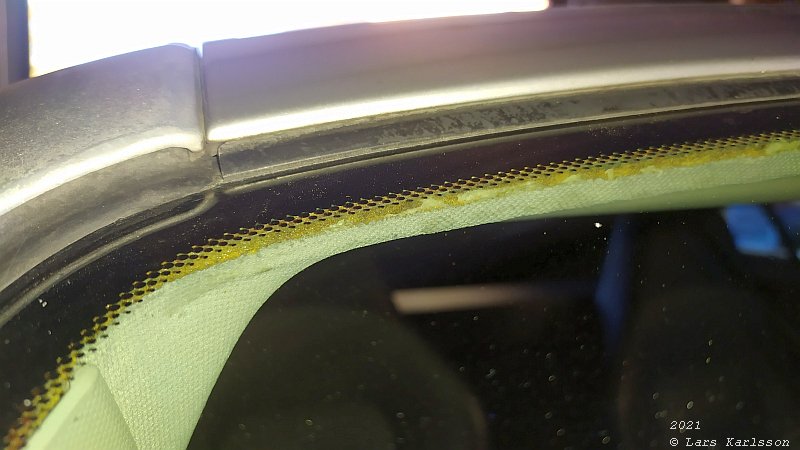 After 20 minutes the glue has got darker and stretch out the fabric.
---