Chrysler Crossfire

---

Content:

Note:
You use this information at your own risk! Don't blame me if something goes wrong !
1, My new car, Chrysler Crossfire
After nine years with my Ford Ka I have to replace it, but with which car?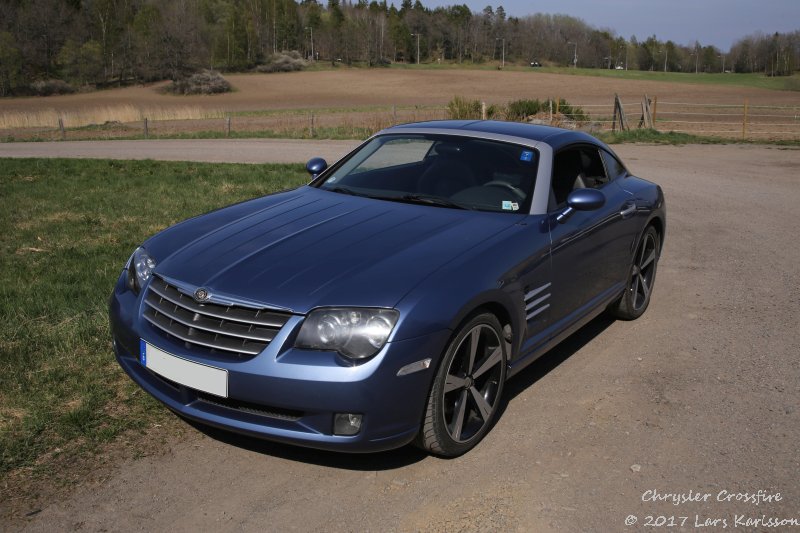 After eight months of searching and I don't remember how many times I changed my mind of what I want. At last I bought this, a Chrysler Crossfire. Why this stupid car that only has two seats, very limited trunk and poor gas mileage? And then it's older and has more miles than my already old Ford Ka. And where shall I have my astronomy equipment?
Yes it's stupid, but I like the V6 engine, rear wheel drive and the compact coupe. As you maybe know this is a Mercedes SLK 320 under the body. Mercedes has good reputation about it's quality and it make it easier to find spare parts here in Europe.
The engine is a 3.2 liter V6 and 218 hp, about the same hp as my earlier cars, but this car has much less weight. The gearbox is a Mercedes automatic 5 speed with overdrive. I paid exactly as much for this car as I paid for my Ford Ka nine years ago.
| | |
| --- | --- |
| Chrysler Crossfire gallery: | |
---
After thoughts: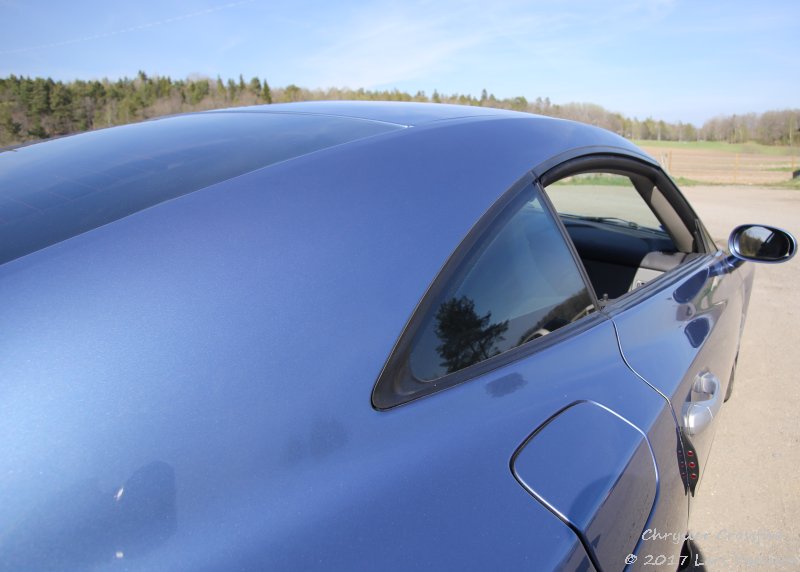 What to say about the Crossfire now when I have owned it for more then two years?
This is not a car you have for the practical, I can't even use it for three of the years months, during the winter. But otherwise, this is the most fun car I've ever owned. In addition, it is cheap to own and run and I have never visited so many car meetings that I have done with this car before.
On the road with my Chrysler Crossfire:
---