The Forest Truck
---
Content:
An abandoned truck in the forest
Part I
We are used to drive around in Sweden and looking for the old culture. But sometimes we found something extra exciting. Enjoy the beautiful truck !
---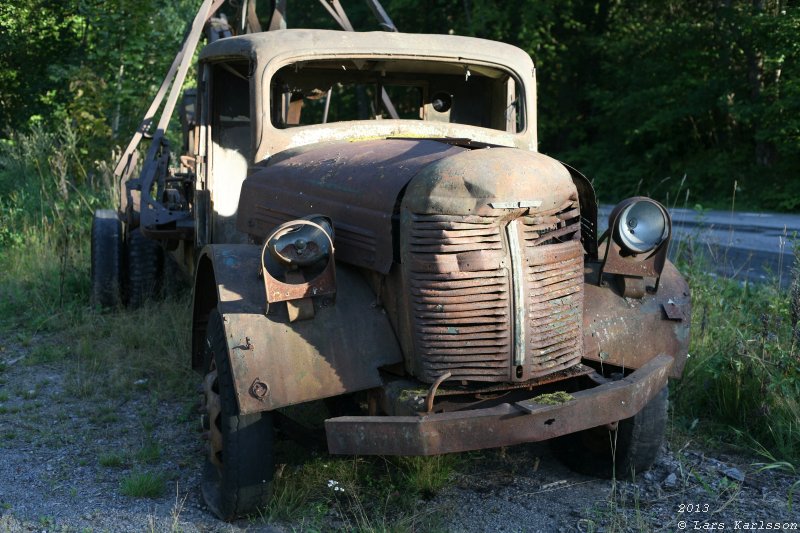 When we droved along the canal Göta Kanal we found this view on the left side of the road. We stopped direct and parked the car to have a look. An old truck, what exciting and it's a Volvo !
---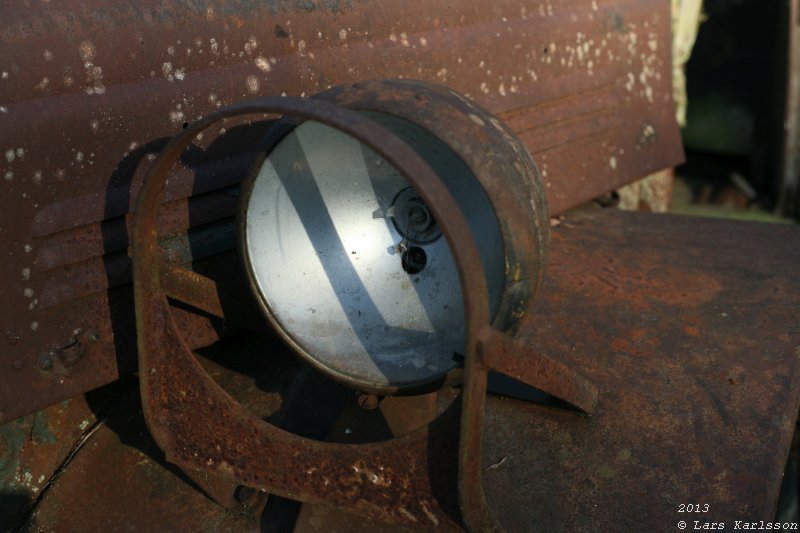 Look what details it have. A protection ring around the lamp house, that is for sure needed when driving in the forest.
---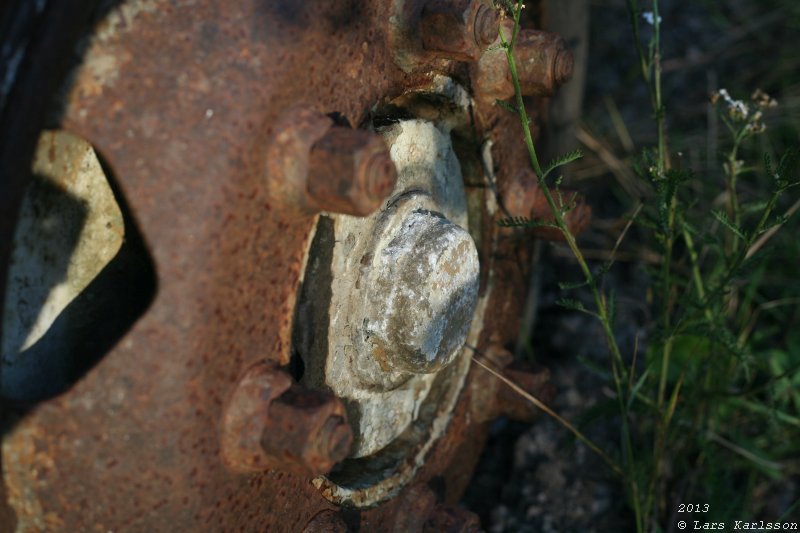 Heavy truck wheels, I guess it's from the 1940s.
---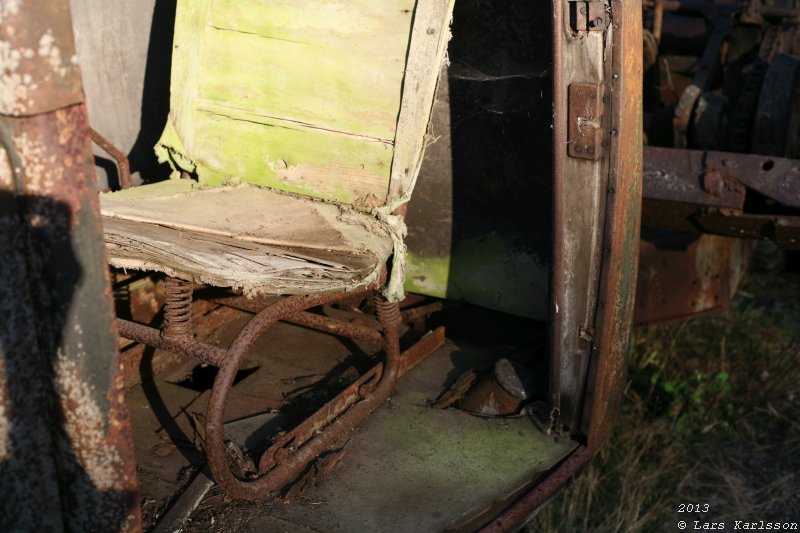 Seat with a spring, high comfort for the driver.
---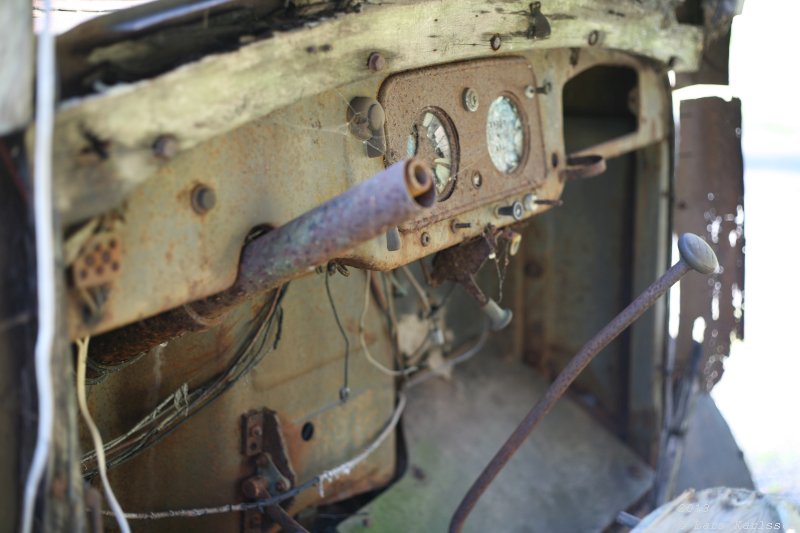 Missing steering wheel, but two gauges and a very long gear shifter.
---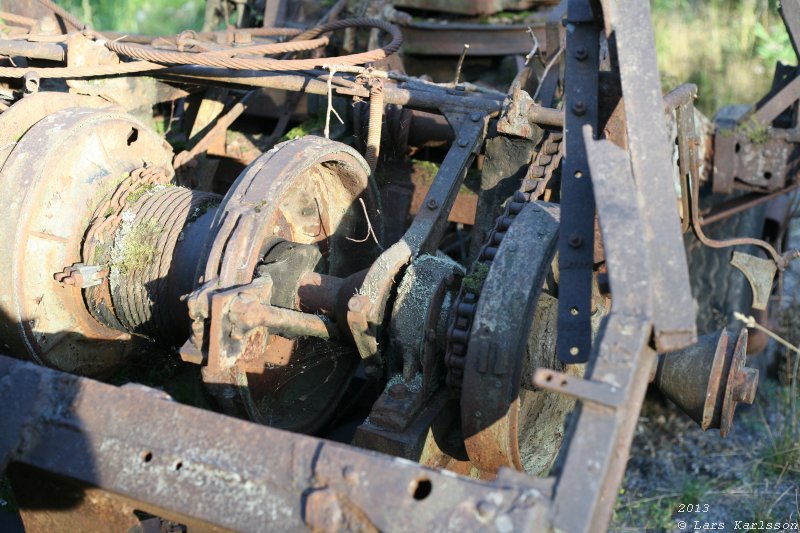 Mechanism for the lift. We think this truck must have been rebuilt as a forest machine.
---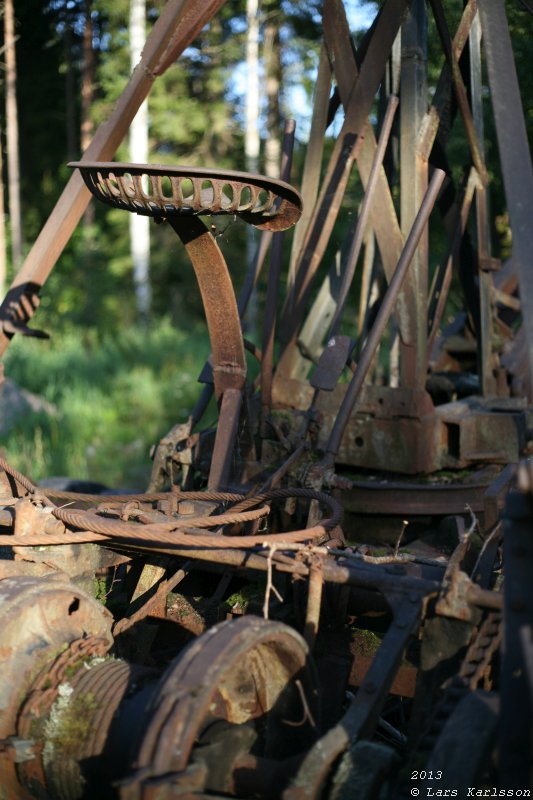 Another seat, with ventilation holes. It can be hot during the summers in the forest.
---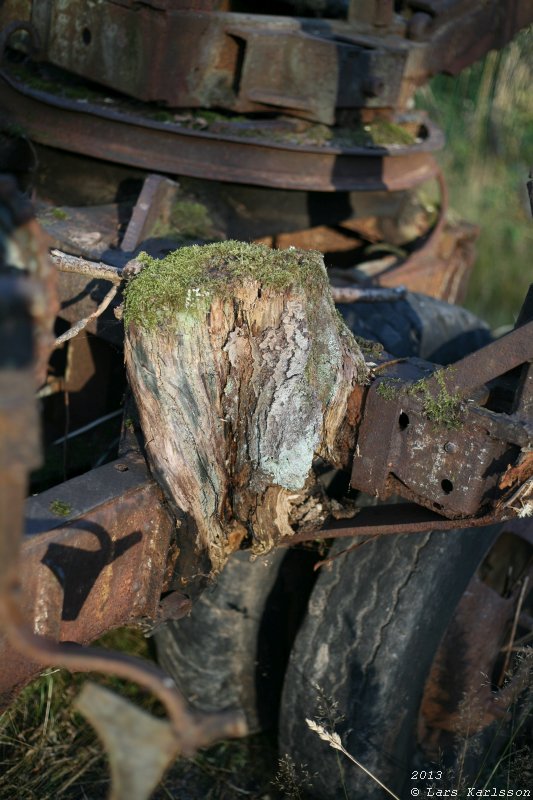 It looks like the truck has been stuck in the forest. A tree clinging itself around the chassis. Now cut.
---