1967 years Ford Mustang, Skärholmen 1979
My first car, a Ford Mustang!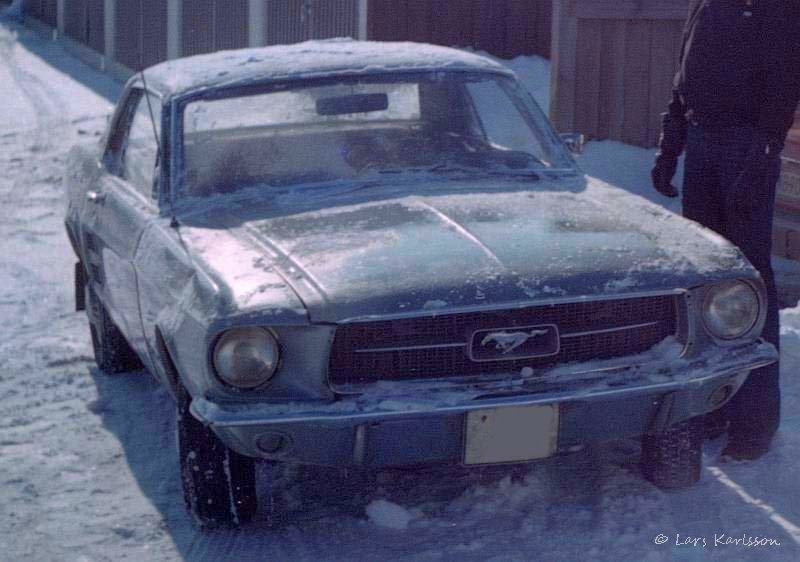 Already when I was about 7 years old I dreamed about to have a Ford Mustang. At the street where I lived there was a Mustang parked. I didn't know who was the owner but it was the 1965 years model, what a car!
When I bought this one 12 years later it was much cheaper, and also a lot of rust, there was lot of holes in the floor! I have to weld a new floor and my friend Robert brought me steel panels that I could use for this. There where also other things that I had to repair, we spend many hours in the garage to repair it.
This is the hard top coupe, the interior was in red, blue paint and a black top.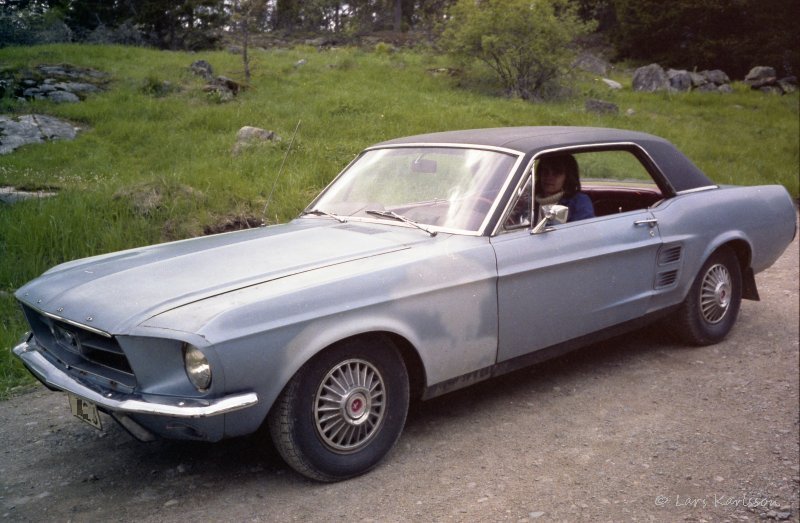 I lowered the front with shorter springs and after that the Mustang looks much more proper in the lines. I bought it before I got my driver license and it took a half year to repair the car. When the car was ready to take out on the roads and I had the driver license it only took two weeks and then I sold the Mustang. This car only had a 200cc (3.2 liter) 120 hp inline six cylinder engine and I want a more powerful V8. I started to search for a car with a V8 and new problems to work with!
What I have found this car must have been scrapped before 1995.
This is how fun it could have been:
Later when I had my Dodge I search for a Mustang 1969 Mach 1. I found a red one with 351 Cleveland engine, Edelbrock hi rise intake manifold and twin four barrel Holley, manual 4 speed gearbox and in top condition. Only 2000 Euro, now 40 years later it cost twenty times more. I regret that I didn't buy that car, but I had no space for one more car.
If I ever will have a Mustang again, maybe it should be an electric?
---