Chrysler Crossfire:
Front Disc Brake replacement
---
Content:
I believe this information must also be useful to most Mercedes C, CLK and SLK manufactured from year 1997 to maybe 2004. And if you have a Mercedes SLK R170 with a 320 engine the chassis are almost identical.
Note:
These are the car's brakes, very important everything is done correct. You should not do any repair on your car if you don't have enough experience and knowledge!

You use this information at your own risk! Don't blame me if something goes wrong.
---
6, Get the hub cap tight:
Because of earlier water leakage into the roller bearing I have to do something about the dust cap. My problem is that this car have aftermarket wheels, looks very well, but it have very narrow space where the dust cap is suited.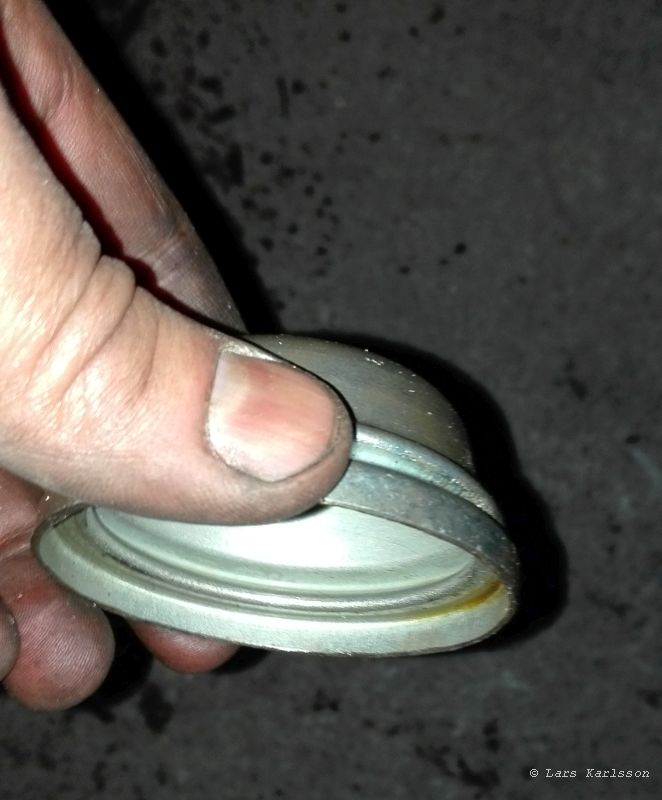 I have now cut the rim by 5 mm to let it fit in a more narrow space.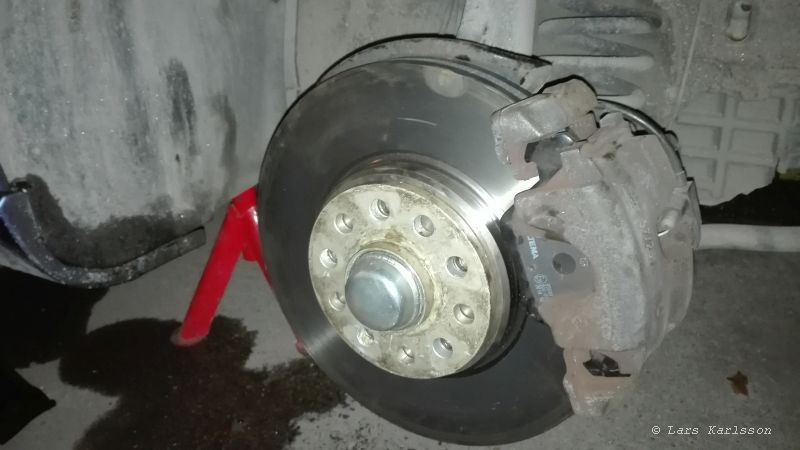 To reinstall the distance plate I have to grind off a bit of the hub cap's outer rim too.
Before you take the car out for a test drive. Test braking and pump with the brake pedal until it feels ok before you start the engine, in the beginning it could go to the bottom so be careful !
---