Infinity Alpha speakers
---
Content:
Note:
I take no responsibility or liability for what are written here, you use the information at your own risk!
---
8: The new tweeters
I was very unsure about the impedance of the Infinity tweeter so at the end I bought the original parts.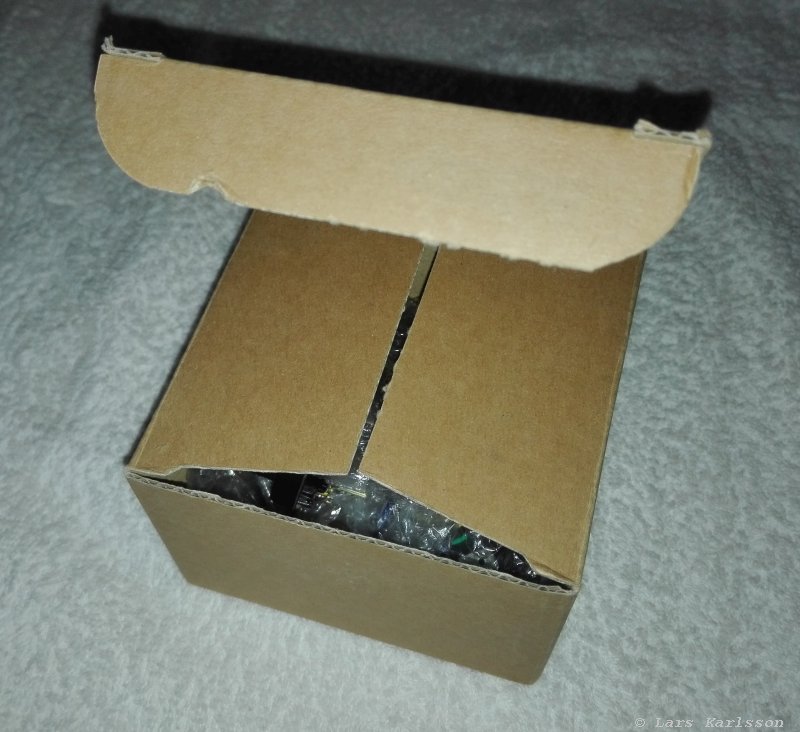 Always nice to get boxes with new parts. Be very careful when unpacking, the dome of the tweeters are very fragile.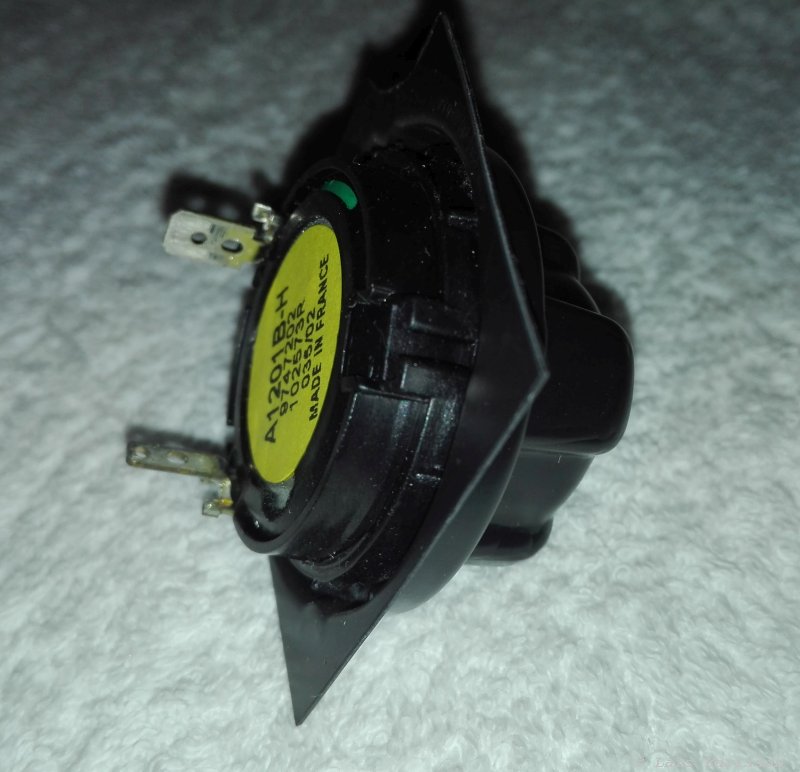 The front of the tweeter and dome is protected of a plastic cover. This is the old tweeter, I didn't want to take the risk to destroy the new one when taking these photos. The tweeter can be difficult to get loose from the plastic cover, take it easy!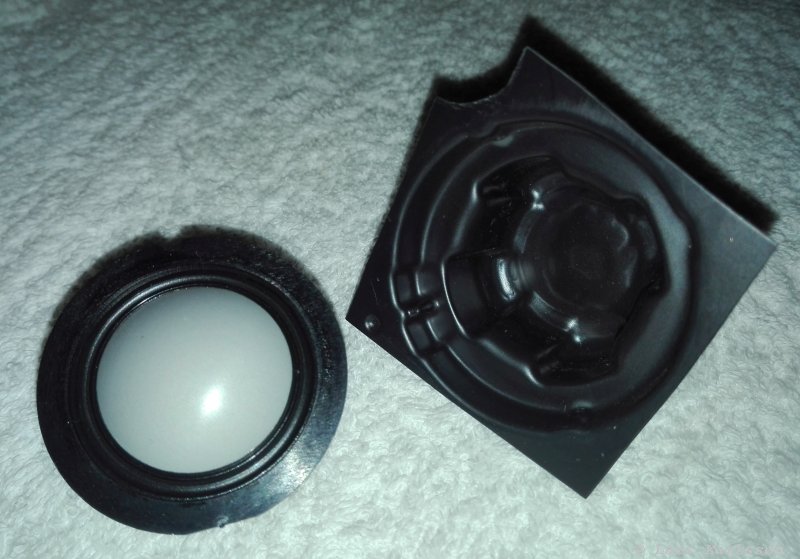 The tweeter with its fragile ceramic dome.
Now when I I have a new functioning tweeter I took my instrument and measure the DC resistance of it. It was about 3.8 Ohm, then for sure it can not have an impedance of 4 Ohm, more like 6 to 8 Ohm. It was a good decision to buy the original tweeters. But now when knowing the DC resistance it's easier to find a replacement for you who want to spend time on that.
I installed the tweeters in the cabinet according to the instruction movie in part 7.
And now the final, will the speakers sounds as they should? Turn on the receiver and turn in a radio station and listen. Yes now it sounds as expected. And now Iredo the setup and place the small side system where they should be placed. Many hours of listen are waiting.
The END
---