Infinity Alpha speakers
---
Content:
---
2: Overview of the Infinity Alpha System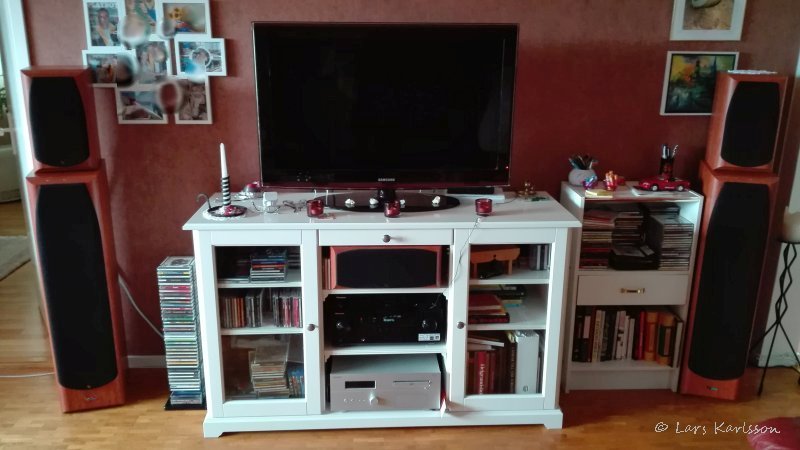 The speakers looks nice in our living room with it's cherry cabinets. To be twin 8" main speakers they are very compact. Of course I should not have the rear speakers on top of the main speakers later, only now when doing test. On the back side of cabinet I can read that they all are of 8 ohm impedance and manufactured in Denmark. Included was also an active 12" subwoofer, that one was newer and from another manufacturer.
I bought this speakers cheap and never even listen to them before I bought them, not so wise. But I already when I saw them understood that it must be a lot of work to renovate them.
---