My astronomy project:
Replacing a 2.5" field flattener with a 3"
---
Content:
Note:
I take no responsibility or liability for what are written here, you use the information on your own risk!
---
8: Guide telescope holder distances
Now I have used the new 3" field flatter for a couple of months and I'm very satisfied with it, very low vignetting and high resolution. At the same time I have been used the temporary guide telescope that replaced my earlier off-axis guider. And I must say that too work very well and I have now decided to keep it for a while.
But there are some small fix that has to be done. The guide tube holder are a bit to wide, I filled the gap with some elastic plastic to get them to fit. But it need to be a bit more stiff and that is what I have done today.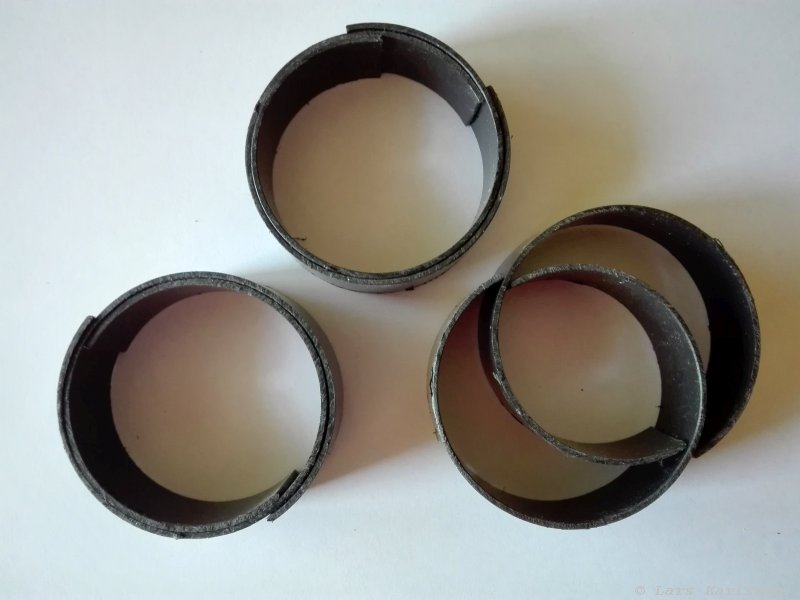 From a 75 mm diameter plastic tube I cut 6 pieces of 25 mm wide rings and I made a cut in each to make them open and flexible.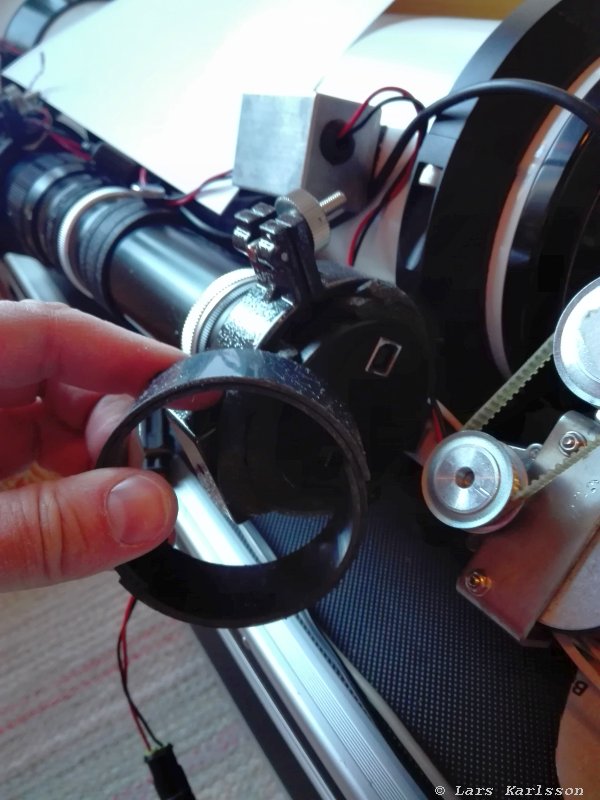 It takes three of them at each tube holder.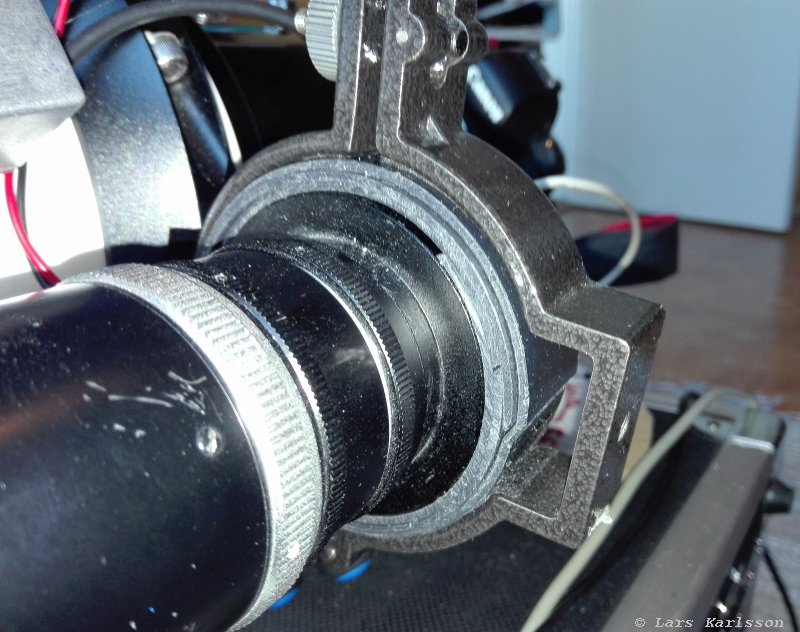 This one holds the camera in correct angle and position, it is rock stable in compare with earlier soft plastic holder.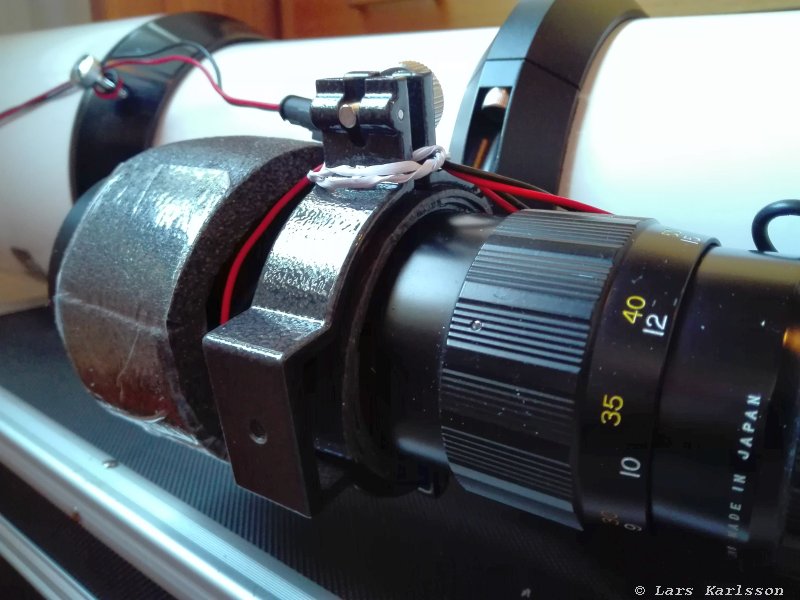 At the other end is the front lens with its dew heater. When focusing this lens (a 400mm f/6.3 telephoto lens) it rotates because of its helix screw focuser. When tightening the holder it also lock the focus. After this I will not by mistake set it out of focus again.
You will often see tube rings made special for guide telescopes that they have three adjusting screws to adjust the angle of the telescope to let it find a suitable guide star. With this short 400 mm telescope and a relative big sensor I almost always find a guide star bright enough. The advantage is that this setup is much more stable, more important for me.
---