My astronomy project:
Big Binoculars
---
Content:
---
5: Wooden distance between pier and binocular arm
Here I have built a simple wooden distance to raise the arm that holds the binocular.
The lower base will attach with a M10 bolt to the pier and upper base will hold the caster wheel that I use as a roller bearing.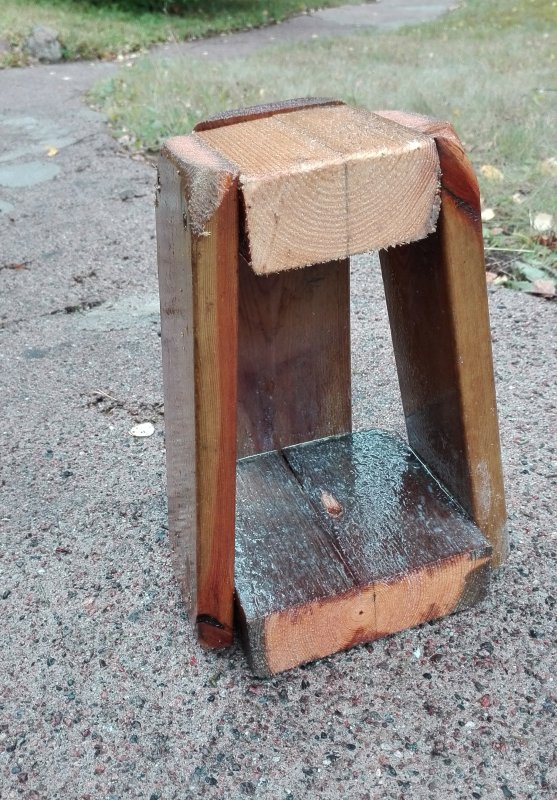 Open on one side to reach the bolt. Lot of wooden oil to protect it from water.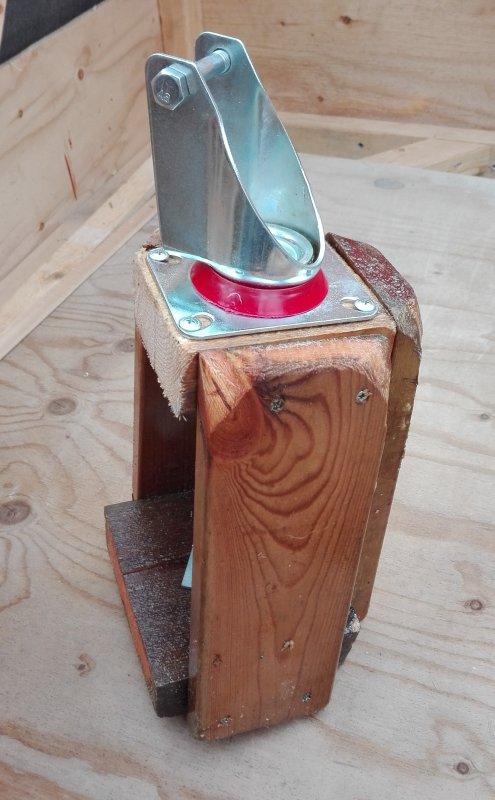 Caster wheel mounted and the wheel taken away.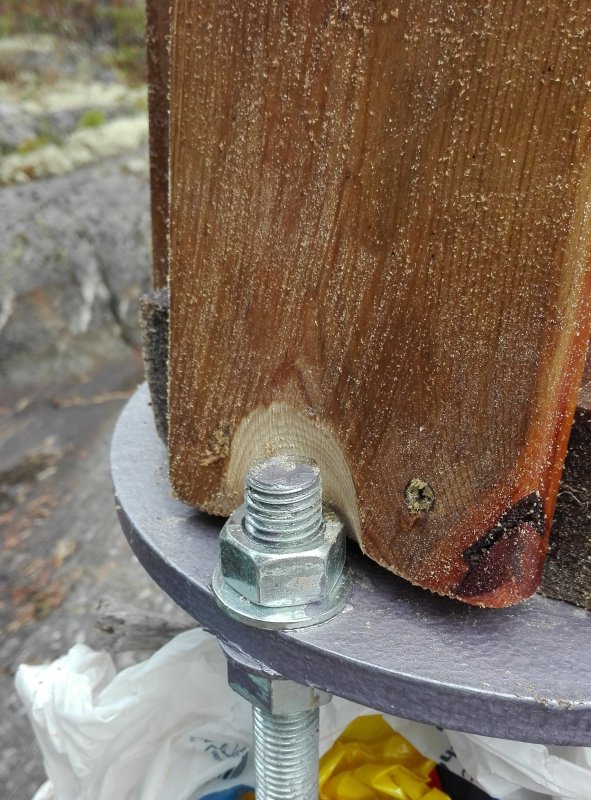 It's tight at the top of the pier.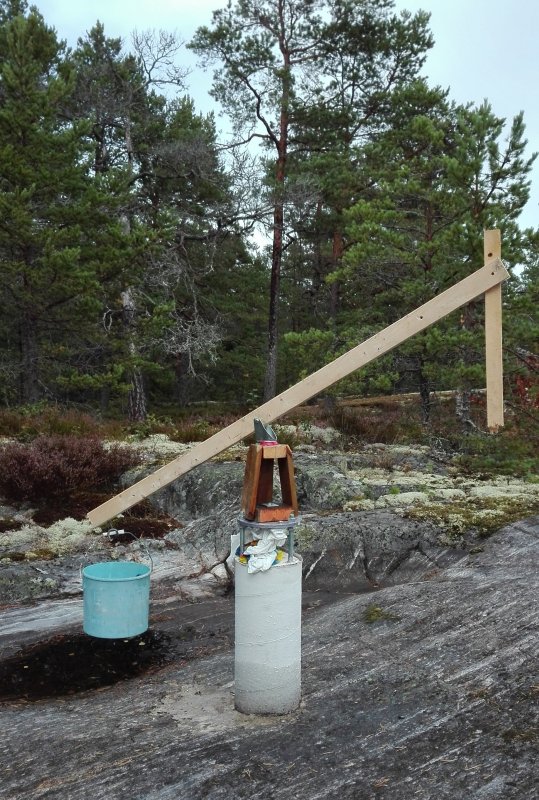 Here how it looks. Now it just need a counterweight to the left and to the right a holder to the binocular. It can be used for from one meter to two meters persons and hold the binocular in correct height, when changing direction, just walk around the pier.
---