My astronomy project:
Big Binoculars
---
Content:
---
4: Test rig
Before I spent to lot of time on this I have to do a test rig so I get a felling about the dimensions. First take a look at the pier again.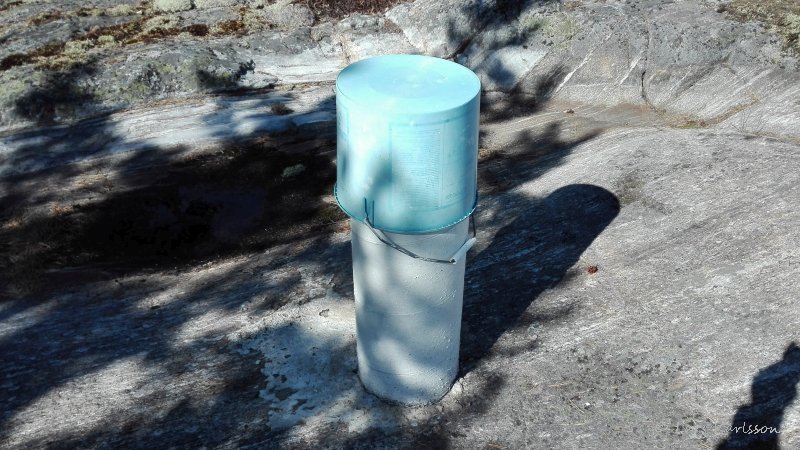 Still the hood in place and protected against weather.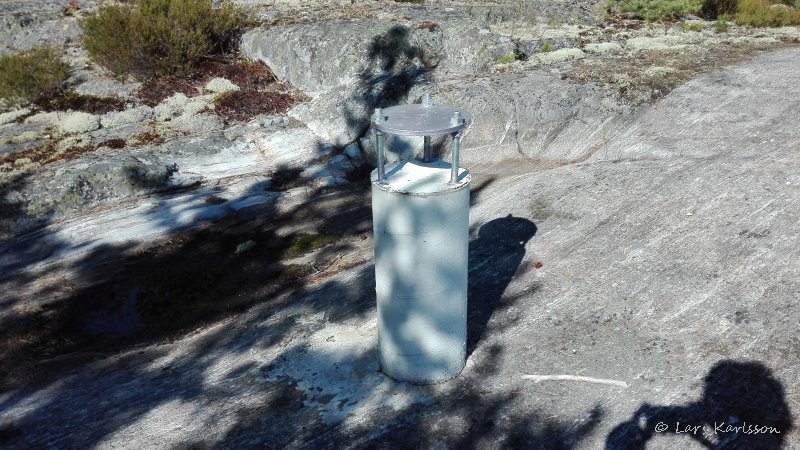 No damage to it during the winter.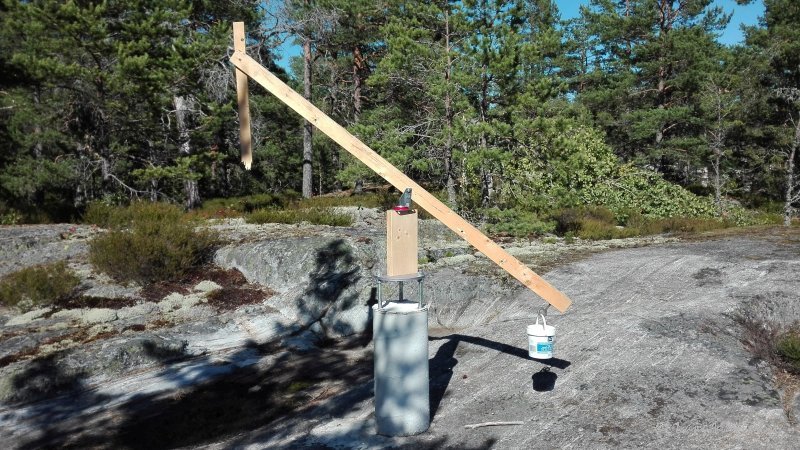 This is about my idea how it shall look. It will be used when standing up. Binocular at the left and balance weight to the right.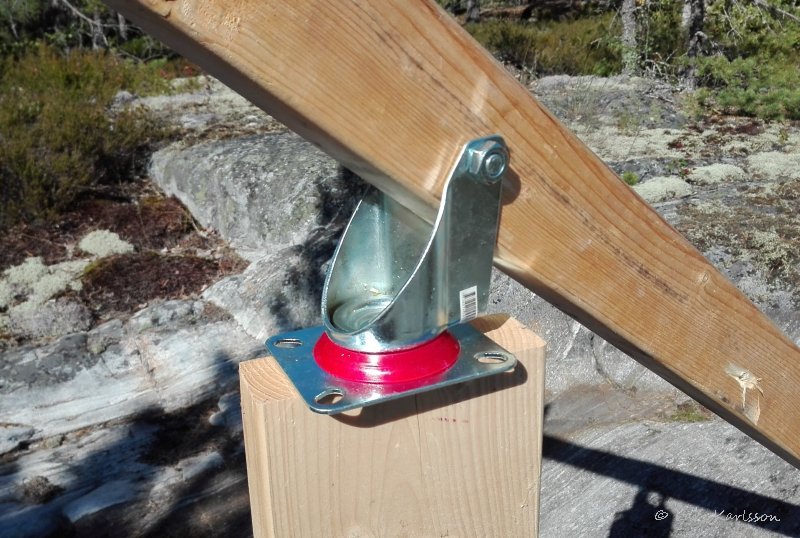 Close up of the caster wheel. I need a distance between that and the pier to get it high enough.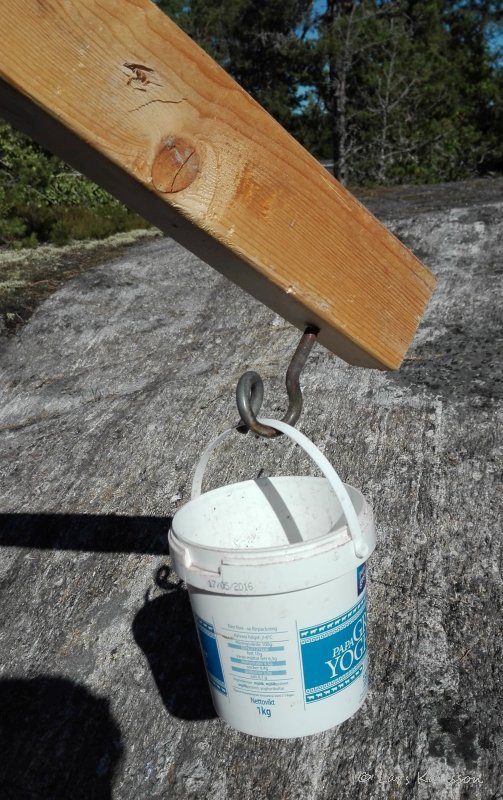 Now in the beginning the balance weight will just be a buck filled with stones.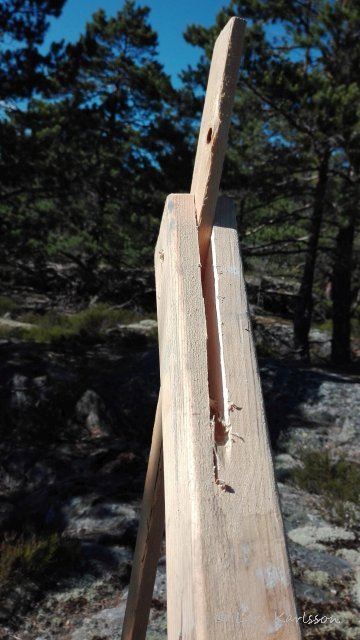 This wooden part will be replaced with one in steel. It will hold the binocular with a standard 1/4" camera mount bolt.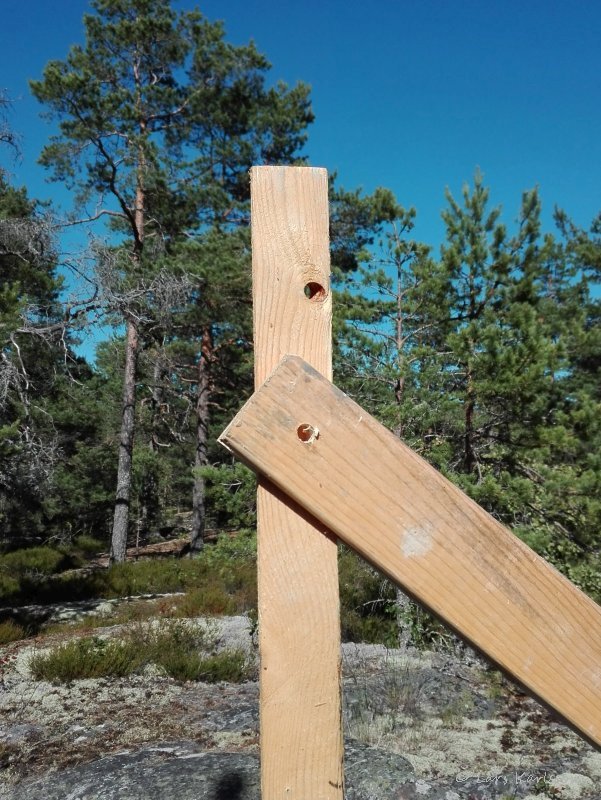 As it now it could be difficult to aim it at higher altitudes. I think I must have a bent at the end of the arm. If I built it as a parallelogram it will not be a problem.
---